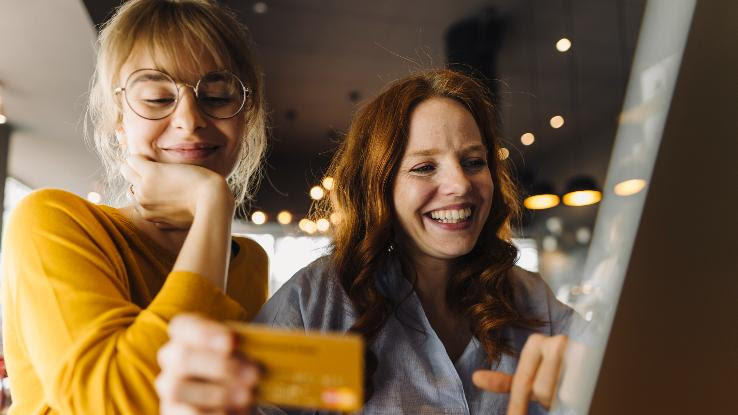 Are you interested in getting a credit card to help boost your credit history, earn rewards, travel more or give yourself an option for accessing emergency funds? There are tons of options available, but if you currently bank with Wells Fargo, then you might have considered signing up for one of the financial service company's current credit card offerings. It can make sense to do so — it's often easier to apply for cards at institutions you already bank with. But even if your main bank account is elsewhere, you might be leaning towards a card with Wells Fargo thanks to its extensive rewards programs or low, industry-leading introductory interest rates.
Before you fill out an application, it's a wise idea to learn more about Wells Fargo's various credit cards, especially when it comes to their benefits and limitations. Like many financial institutions, its list of available cards tends to change. Here, we'll give you a solid overview of the bank's best credit cards for personal use, all of which are available as of this writing.
Looking for Cash-Back Rewards? Try the Wells Fargo Active Cash Card
When it comes to the best cash-back credit cards, the Wells Fargo Active Cash Card is a strong contender. It's a great option if you have a credit score of at least 700 and are looking for a rewards card with no annual fees.
Not only does the card offer a 0% intro APR — the annual percentage rate, or the amount of interest you'll pay on your card balance over the course of a year — for 15 months, but you'll also earn unlimited 2% cashback on purchases. If you spend at least $1,000 within your first three months of opening your card, you can also qualify for a $200 cash rewards bonus.
The 0% APR offer also applies to balance transfers for 15 months, but keep in mind that there are fees involved for the transfer itself. If you make a balance transfer within the first 120 days, the transfer fee is 3%, but after that, it jumps to 5%.
Pros:
Generous 2% cashback on unlimited purchases
0% introductory APR on purchases and qualifying transfer fees for the first 15 months
No annual fee
$200 cash rewards bonus if you spend $1,000 in the first three months
Up to $600 worth of cell phone protection if you pay your phone bill with your card
Zero-liability protection — you're not liable for unauthorized card charges
Cons:
Designed for those with good to excellent credit
Potentially high APR — between 14.99% and 24.99% — depending on your credit history after the introductory APR ends
2% jump in balance transfer fee amount after the initial 120 days
Overall, if you've got great credit, then the Wells Fargo Active Cash Card is a good option when it comes to cash-back cards. But, you'll want to know ahead of time what your APR will be after the initial 15 months.
The Wells Fargo Reflect Card Could Help You Pay Down Balances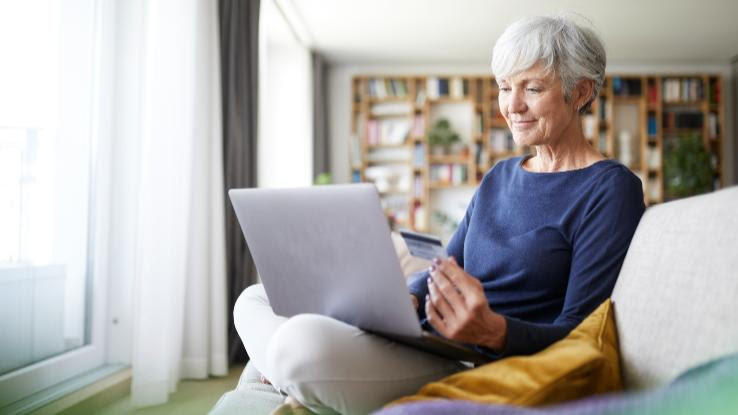 Among Wells Fargo's newer offerings is a card that can save you money for paying your credit card bill on time. The bank's Reflect card offers a 0% APR for the first 18 months, plus a three-month 0% APR extension if you pay at least your minimum balance during the introductory and extension periods. In other words, if you keep up with your payments, you can enjoy a 0% APR for up to 21 months.
After that, the APR jumps to anywhere between 12.99% and 24.99%, depending on your credit rating. The card comes with no annual fee and is a good credit transfer option if you're looking to escape high interest rates on your existing lines of credit.
Do be aware, however, that you may not be eligible for the card's benefits if you've already opened another Wells Fargo credit card up to 15 months before you apply. This is true even if you've closed the account or have paid off the balance.
Pros:
0% introductory APR for up to 21 months
Up to $600 worth of cell phone protection when you pay your phone bill with your card
Zero liability protection
Potential to earn cash back with My Wells Fargo Deals
Cons:
0% APR is temporary — make sure you understand what your interest rate will be after the introductory period
If you're looking to hang onto a 0% APR for as long as possible, the Wells Fargo Reflect card is a solid option. Just make sure you stay on top of your bills so you can take advantage of the three-month extension.
The Hotels.com® Rewards Visa® Credit Card Offers Key Travel Benefits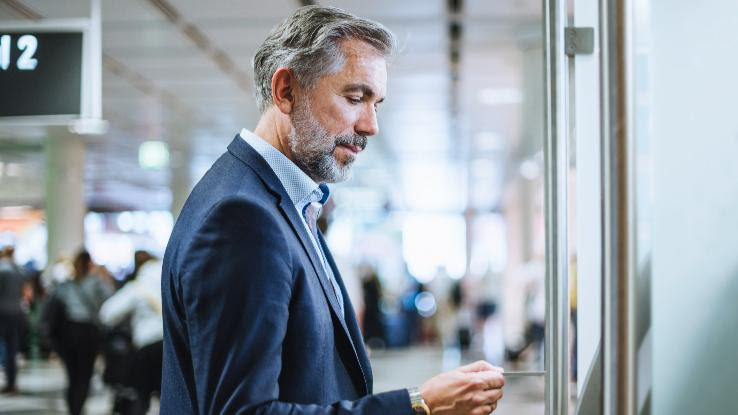 In the market for a travel rewards card? Wells Fargo has got you covered there, too. When you open a Hotels.com® Rewards Visa® card, you can get two rewards nights (worth up to $250 total) if you make $1,000 worth of purchases in the first three months after opening the card.
The card allows you to collect "stamps" and cash in 10 stamps for a free reward night at over half a million properties around the world. You earn a new stamp each time you either make $500 in purchases or book a night at an eligible property through Hotels.com.
The card also comes with other perks, such as a $0 foreign currency conversion fee, and freebies from participating airports and properties. You can also enjoy refunds for non-refundable fares you book with your card if your trip is canceled or delayed for a covered reason.
Pros:
Hotel chain flexibility
$0 annual fee
No foreign currency fee
Bonus two free rewards nights if you spend $1,000 in the first three months
Cons:
Decent — but not great — sign-up bonus
Somewhat confusing rewards system
Hotel availability could be better
Competitors offer similar cards
Overall, the Hotels.com® Rewards Visa® Credit Card is a sufficient option, especially if you already use Hotels.com to book travel stays. Otherwise, you could probably do better when it comes to a great travel rewards credit card. Competitors like Discover it® Miles and Bank of America® Travel Rewards also offer no annual fees and more straightforward rewards systems.
Additionally, you can also choose to redeem your points from the above competitors for either travel rewards or cash, so you can still enjoy them even if you don't have any upcoming vacations on the horizon. If you're set on sticking with Wells Fargo, however, you might even consider applying for the Wells Fargo Active Cash Card instead and earning cashback on all of your purchases, whether they're travel-related or not.