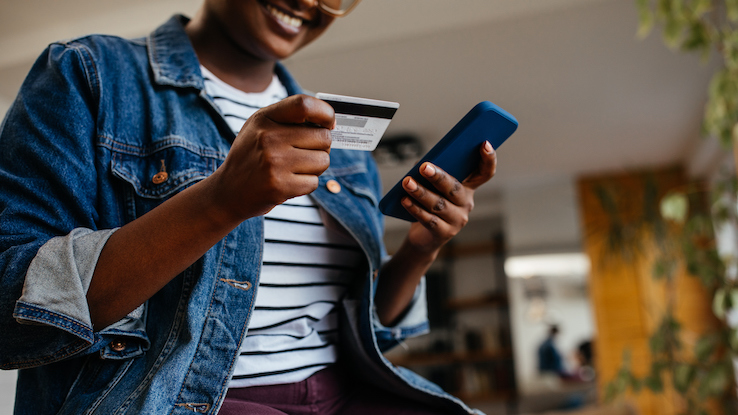 Capital One is a well-known financial services company that offers credit cards, banking and loans. From its standout customer service to its wide array of competitive card rates and offerings, there's a lot customers appreciate about Capital One. If you're thinking about signing up, it first helps to learn how Capital One's credit cards work, what benefits they offer, where you can use these credit cards and which cards are some of the company's top picks. These details can make you a well-informed credit card user — and maybe a new Capital One card user, too. 
How Do Capital One Credit Cards Work?
Capital One is one of the major lenders in the United States, along with Chase and American Express. Its cards work similarly to most other credit cards, with slight differences based on each card's benefits. Once you get approved for a Capital One credit card, you can start using it to build up your credit profile. While using your card to make everyday purchases, you can pay off your balance in full every month, which shows creditors you're a responsible borrower. At the same time, you'll be earning cash back or travel rewards, which can help offset costs and provide great benefits that using a debit card cannot. 
What Benefits Do Capital One Credit Cards Offer?
Each card offers its own specific benefits based on the type of card it is, but all credit cards from Capital One provide cardholders an array of benefits. Check out a few below:
You're automatically considered for a higher credit line in as little as six months.
You're never held responsible for unauthorized charges on your account.
You can monitor your credit score with the CreditWise platform's weekly update.
Rewards are unlimited and never expire.
You won't be charged foreign transaction fees. 
Where Can I Use Capital One Credit Cards?
Depending on the credit card you choose, you can use it anywhere that accepts Mastercard or Visa. You can also use your card internationally without incurring foreign transaction fees. When you're looking at Capital One cards to apply for, you'll be able to view whether it's a Mastercard or Visa — the company offers both. 
What Are Capital One's Major Credit Cards?
Capital One Venture X Rewards Credit Card
The Venture X Rewards credit card from Capital One is a premium travel credit card. It debuted in November of 2021 and offers $300 in annual statement credits when you book through Capital One Travel. In addition, you get complimentary access to over 1,300 airport lounges worldwide through Priority Pass. The Venture X has an annual fee of $395, which is much less than some of the other premium credit cards available — some have fees as high as $695 or more. 
Savor Rewards Credit Card
If you're looking for a cashback card, the Savor Rewards card might be right for you. You can earn an unlimited 4% cash back on dining, entertainment and streaming services. You'll also get 3% back on grocery store purchases and 1% back on all other purchases. The Savor Rewards has an annual fee of $95 but may offer a signup bonus of $300 when you spend $3,000 or more on purchases within the first three months after opening your account. Regardless of the signup bonus, spending $500 a month on groceries with the card will earn you more than enough cash back to cover the annual fee. 
Quicksilver Cash Rewards Credit Card
If you prefer a simple card with no annual fee, then the Quicksilver Cash Rewards card is your best bet. You earn 1.5% cash back on all purchases. You can also take advantage of the 0% intro APR on purchases and balance transfers for the first 15 months of your account opening. You might also be able to access a $200 signup bonus after spending just $500 within three months.