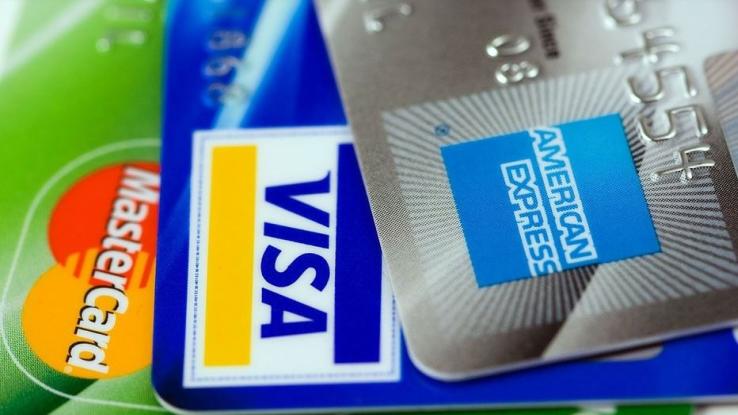 For small businesses, credit cards are a valuable financial tool that business owners can use to efficiently manage and pay both regular and unexpected expenses. These cards are used by business owners to make common monthly purchases and pay repeating expenses, such as monthly utility bills. Some businesses also use them to pay for business travel expenses and buy raw materials and supplies when necessary. It's always best to pay off these expenses in full every month, of course, but charging all the different payments and then paying the total in one monthly credit card bill can help business owners manage their cash flow more efficiently.
By using credit cards in a responsible way, business owners establish and build their commercial credit profiles, which increases their ability to source funds for their businesses when they need more cash. As an added bonus, many small business credit cards provide cash back and/or travel rewards that the business can apply to future expenses. If the perks are at the top of the scale, they can make it even more worthwhile to use the cards to pay as many expenses as possible.
Getting Started with Benefits for Small Businesses
Your business will usually need an excellent credit standing to qualify for a high spending limit and the most generous rewards on a corporate credit card. To apply for these cards without using a personal credit history, you will need to provide your business' employee identification number (EIN), any business incorporation or partnership forms (if applicable) and financial statements. If your business doesn't yet have a credit history itself, it will generally come down to the credit histories of the owners or principals of the business.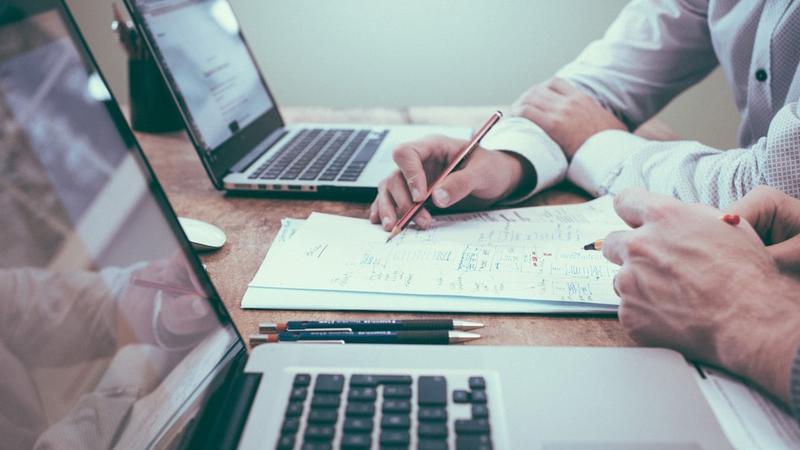 Once the approval process is complete, the benefits start adding up. Card options for companies or owners with good credit histories might include balance transfer promotions, higher percentages of cash back on purchases, bonus cash back at set times or in specific categories, and more attractive travel rewards.
Small Business Spending in 2020
The 2020 COVID-19 coronavirus pandemic has altered the normal spending patterns of many small businesses and that includes the way they need to use business credit cards. Many business owners are using the reserve cash access provided by credit cards to maintain their staff and keep their businesses afloat.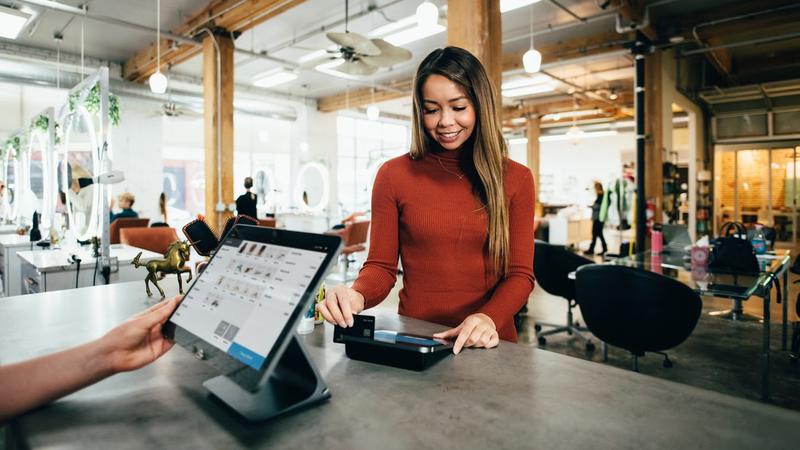 For a small business looking to survive the pandemic, one method is to use a business card with rewards for less expensive everyday purchases but then alternate and use a consumer card with a low or zero annual percentage rate (APR) — which could be possible with a promo on a new card — for larger purchases that are integral to the business. This gives you a much longer grace period or low-interest period for making payments at minimal or no cost. Start figuring out your game plan by considering a few of the best corporate credit cards for small businesses in 2020.
Best Card for Getting Cash Back
The Capital One Spark Cash for Business card is aimed at small businesses looking to grow. If your business spends $4,500 on the card in the first three months of opening the account, Capital One will give you a one-time $500 cash bonus. Another draw is a 2% cash back payout, with the money redeemable at any time. The card's annual fee isn't too extreme for a business card — $95 a year — and the fee is waived for the first year as part of an introductory offer.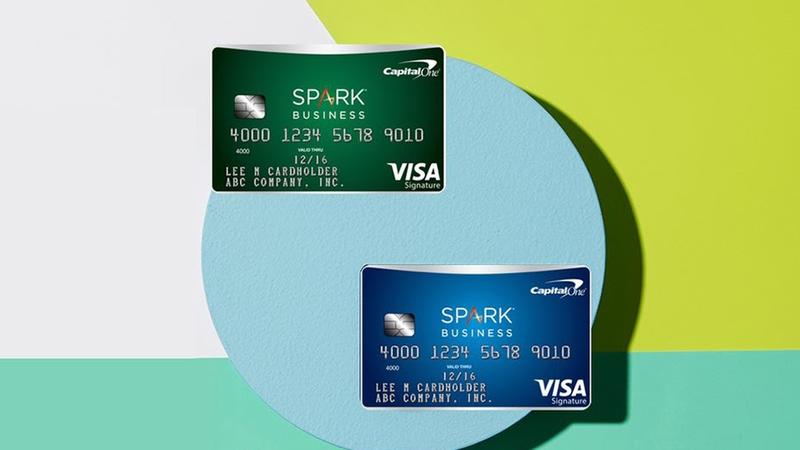 Best Card for Travel Bonuses
A newer card on the market, the Ink Business Preferred credit card by Chase offers some big perks for small businesses. The business can earn 100,000 bonus points by spending $15,000 on the card in the first three months after opening the account. Those bonus points can be used for any type of travel, which could certainly work in the owner's favor if travel is common for employees. The annual fee for this card is also $95.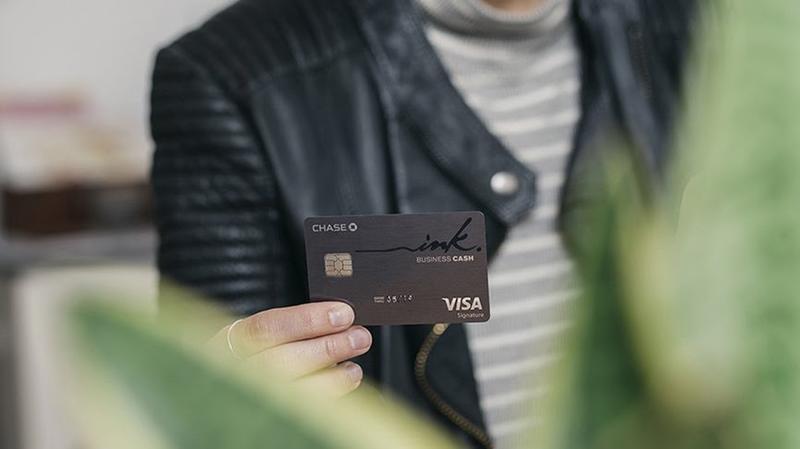 Best Card for Extended Financing
The American Express Blue Business Cash card gives business owners expanded buying power, which means that credit limits can be adjusted over time. The card doesn't have an annual fee, and it offers holders 2% cash back on purchases of up to $50,000 per year and then continues to pay 1% beyond that level. Business owners receive the earned cash directly credited to their statements. Plus, due to the coronavirus pandemic, American Express is extending its welcome bonus for new cardholders through August 31, 2020.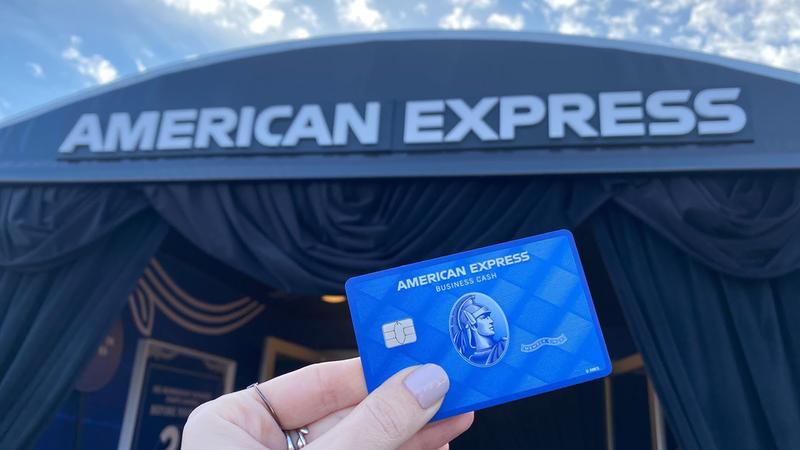 Best Card for Costco Shoppers
If your business spends a lot of money on goods from Costco, it might be beneficial to your bottom line to apply for the Costco Anywhere Visa Business Card. This card offers businesses great deals with rewards like 4% cash back on gas expenses for the first $7,000 in fuel purchases each year (1% beyond that amount), 3% cash back on restaurant and travel purchases, 2% cash back on all Costco purchases and 1% cash back on everything else. The card doesn't have an annual fee, and the APR is a reasonable — from a credit card perspective — 15%.