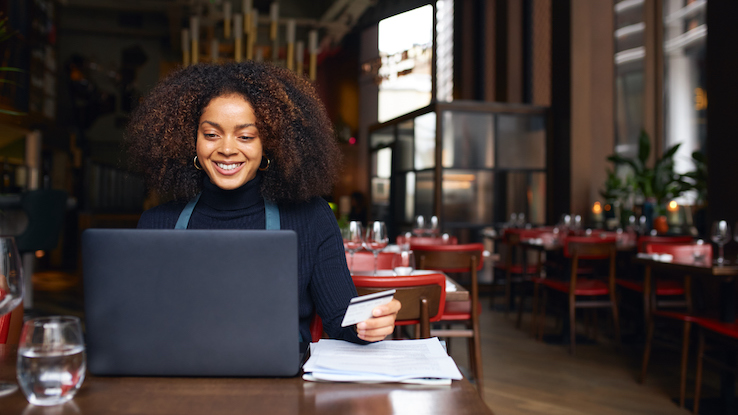 When you run a small business, you typically have quite a few financial decisions to make. Along with securing business insurance, you usually have to square away funding options for your new business. While cash savings and loans can be an excellent starting point, having access to business credit cards can make managing your daily business spending easier.
If your credit isn't in the best of shape, one of the standard credit card tips is to explore secured business credit cards instead of their unsecured counterparts. Fortunately, there are plenty of solid options available. Here's a look at the 10 best secured business credit cards for small businesses.
1. First Progress Platinum Prestige
If you have no or limited credit history but you still want a competitive APR, the First Progress Platinum Prestige is worth considering. It has a 12.24% variable APR, though that comes with a $49 annual fee and foreign transaction fees. There also aren't any rewards, but it remains a solid option if you're looking to build credit while keeping your APR low.
2. BoA Business Advantage Unlimited Cash Rewards
With the Bank of America (BoA) Advantage Unlimited Cash Rewards secured business credit card, you don't have to worry about an annual fee. Plus, earn 1.5% cash back and have the ability to transition to an unsecured version of the card if your account remains in good standing and you meet other criteria.
Overall, the interest rate is a bit high, as the card comes with a 24.49% variable APR. Additionally, there's a 3% foreign transaction fee. However, this card allows you to get a credit line of up to $10,000. Plus, you can download transactions right into QuickBooks and get access to some nice perks, such as travel accident insurance, lost luggage assistance and more.
3. FNBO Business Edition Secured Mastercard
If you have the ability to make a substantial deposit, the FNBO Business Edition Secured Mastercard can support a line of secured credit up to $100,000, making it one of the highest-limit options around. The required deposit is 110% of the credit limit, which is unconventional, but it could be a solid choice when having a high credit limit is essential for your business.
This option also comes with a higher variable APR, typically coming in near 22% depending on the prime rate. Additionally, there's a $39 annual fee to contend with, as well as a 3% transaction fee.
4. OpenSky Secured
The OpenSkySecured card works well for people with poor credit, as there isn't a credit check. While it comes with a $35 annual fee, that could be worthwhile as you build a stronger credit history.
Additionally, the minimum starting security deposit is just $200, and the APR is 18.89% variable, which is lower than some competitors. Just be mindful of the 3% foreign transaction fees, as well as the $38 late fee.
5. Ramp Card
While the Ramp Card isn't an option for sole proprietors or unincorporated businesses, it's a solid choice for any other kind of company. There are no annual or foreign transaction fees, and you get access to 1.5% in cashback rewards. Plus, there's no personal guarantee or credit check, so anyone may be able to get approved.
The only challenge here is that you must pay off the balance in full every month. While that allows you to avoid interest, it could be difficult if your business can't support this level of cash flow initially. Additionally, you must spend at least $10,000 per month on corporate cards and have a minimum of $75,000 in the bank to qualify.
6. Capital One Quicksilver Secured Cash Rewards
For small business owners with low or no credit, the Capital One Quicksilver Secured Cash Rewards card could be your perfect option. Even if your credit score is in the "fair" category or you have a limited credit history, you have decent odds of getting approved. Plus, there's no annual fee and unlimited 1.5% cash back earnings, though the interest rate is 26.99% variable, so keep that in mind.
Another nice feature is that this card offers lower limits than some other cards. If you can afford to get started by putting down a $200 deposit, you can get a $200 credit limit. Considering how other cards typically have minimums of $500 or $1,000, the Capital One Quicksilver Secured Cash Rewards could be an excellent option if you need to start small. If you practice responsible borrowing, you can even get your deposit back as a statement credit and could become eligible for a higher credit line without increasing your deposit.
7. Wells Fargo Business Secured
With the Wells Fargo Business Secured credit card, you could have a credit limit as high as $25,000, depending on the size of your deposit. Additionally, the APR is competitive, coming in at 11.90% plus the prime rate. And, there's no annual fee.
This option is particularly solid for small businesses with employees; you can add up to 10 employee cards. On top of that, there's a reward program. You can choose between traditional cash back, earning 1.5% back on purchases, or going with points. You also have the ability to get a business spending report and receive card alerts for any account activity.
8. Union Bank Business Secured
If you typically carry a balance, having a lower APR is a must. With the Union Bank Business Secured card, you could get a variable APR of 15.49%, which makes this option competitive. There is a $30 annual fee, which isn't something you'll find with some other cards. However, the ability to get a limit of up to $25,000 could make it worth paying.
Plus, this card has an auto rental collision damage waiver, which could make it a solid choice for small businesses where traveling and renting vehicles is common. You can also set up customized alerts to ensure you're always informed about account activity.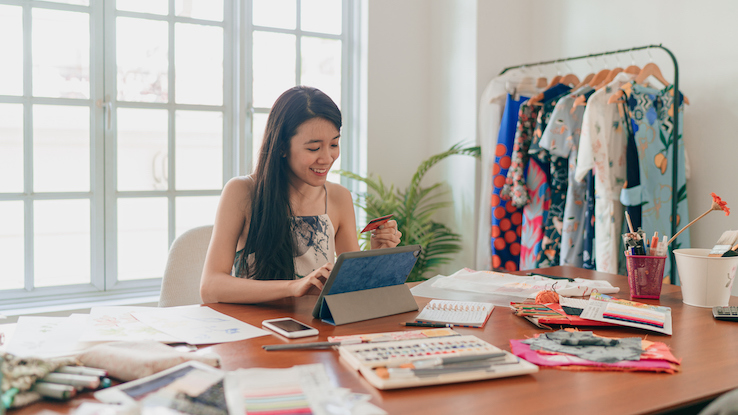 9. Capital One Spark Classic for Business
For small business owners who don't have great credit, the Capital One Spark Classic for Business secured credit card is a reasonable option. The interest rate is high — sitting at 26.99% variable — so carrying a balance isn't a wise idea. However, you may qualify even if your credit score is closer to 600, and there are no annual or foreign transaction fees.
Another benefit of this card is that you can earn 1% cash back on every purchase. Plus, it comes with a few nice perks, like roadside assistance, free employee cards (with customizable spending limits), extended warranties and more.
10. Discover it
The Discover it secured credit card is another option for borrowers with poor credit. While the standard APR is 24.49% variable, you could be eligible for a 10.99% introductory APR on balance transfers for six months. This could make tackling existing debt easier.
Another benefit of this card is that you can earn rewards. Plus, there's no annual fee, and you can get started with a deposit as small as $200. Finally, this card reports to all three major credit bureaus. This helps ensure your good spending habits boost your score across the board.