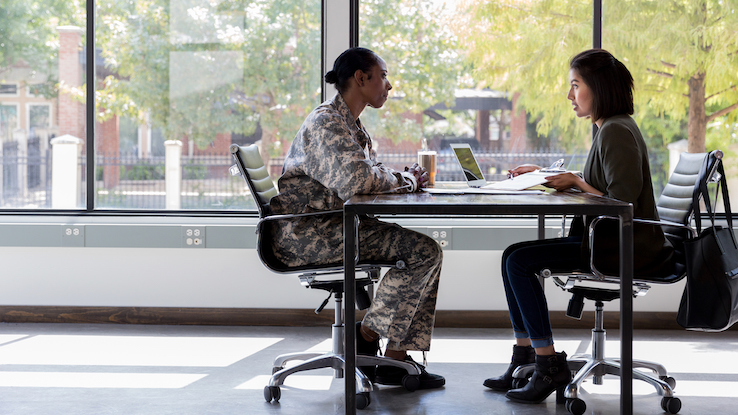 PenFed — short for Pentagon Federal — Credit Union was first established in 1935, and since then it's become one of the United States' largest credit unions. Like most credit unions it initially required members to share a common social bond; in PenFed's case members had to work for one of several federal government departments. Government employees, uniformed service members, retired military and their families were all eligible for membership at the credit union, and they currently make up a large portion of the current member population. 
PenFed isn't as restrictive in its membership requirements today. People who volunteer for the American Red Cross can open accounts, as can others who don't meet the traditional requirements. But eligibility is just one piece of the PenFed puzzle that might influence your choice to join. Reviewing some of the bank's other provisions and limitations can help you decide whether PenFed is the right credit union for your needs.
How Are Credit Unions Different Than Banks?
When deciding if you want to apply for a PenFed membership, it's important to first understand the difference between credit unions and banks. A bank is a for-profit financial institution that's typically privately owned or publicly traded on the stock market. You can keep your money with the bank in a savings or checking account (the simplest options). You may do other business at a bank, such as take out a loan for a mortgage, put money into a certificate of deposit or purchase another type of investment or financial product..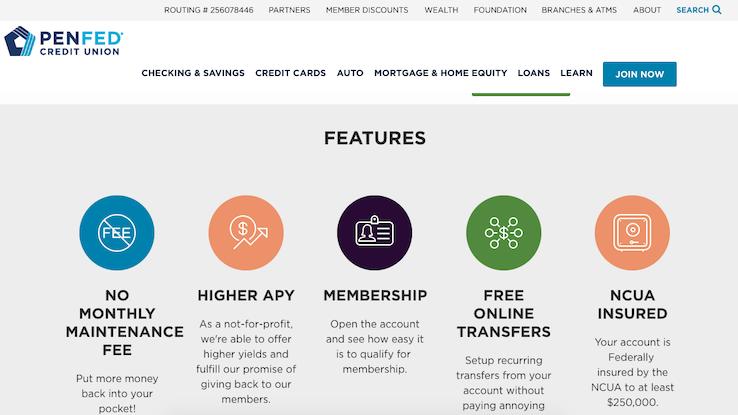 When you join a credit union, you become a member — a member who owns a small portion of the credit union, which is set up like a banking cooperative. Credit unions are non-profit entities, and member-owners typically control the credit union, meaning they vote to make major decisions about how it operates. You'll also have access to traditional banking products like checking and savings accounts and various loans. You may also get other perks depending on the credit union. For example, PenFed members could get special seating at a Washington Nationals game, along with other local discounts.
One of the biggest differences between for-profit banks and non-profit credit unions is that the goal of regular banks is to earn money — often from the people who use the bank. This means they typically charge more (or higher) fees for transactions and that you'll end up paying higher interest rates on loans in comparison to credit unions, whose objective is to get members lower rates on financial products. Credit unions usually place higher importance on providing outstanding customer service and may have access to free or low-cost financial education programs. Because it's a credit union, you should expect to enjoy this higher level of service from PenFed as a member.
How Does PenFed Rank Among Finance Experts?
PenFed received an overall 4.0 (out of 5.0) score from NerdWallet, a finance company that aims to help users improve their financial decision-making skills. This overall score is based on several of PenFed's various offerings, such as checking accounts, savings accounts and share certificates. NerdWallet was quick to point out that PenFed's advantages included checking accounts that accrue interest, which is not commonplace, and the fact that members have access to over 85,000 free ATMs across the country.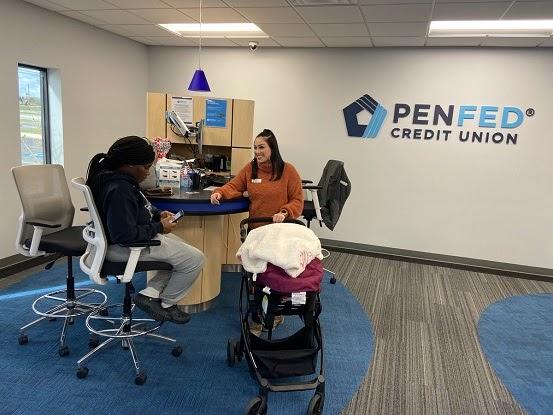 The site also praised PenFed's higher annual percentage yield (APY) rate — the rate at which interest accrues on an investment product — on online savings accounts. However, the reviewers criticized the low APY on PenFed's basic savings accounts and its high $1,000 minimum investment on share certificates. Additionally, PenFed does not participate in shared branching, which means you can't withdraw funds or perform other transactions at other credit unions. This is a feature that many credit unions offer.
Bankrate, another consumer financial services company, also rated PenFed on its offerings, giving it an overall score of 3.6 out of 5.0. One advantage that Bankrate pointed out was the ability to perform many banking functions at the same institution. For example, PenFed offers everything from bank accounts to mortgages to home loans, so it could become your one-stop financial shop depending on your needs. However, there are not many PenFed branches around the United States. If you prefer local banking and you're not in the Washington Metropolitan Area that includes parts of Virginia and Maryland (or in some areas of Texas and the Midwest), you may want to look elsewhere for a credit union that's more accessible.
How Does PenFed Compare to Other Credit Unions?
If you're part of PenFed's target consumer group of military members and federal government employees, you may be interested in other financial institutions that primarily operate for service members. Navy Federal Credit Union is one of these banks, and it carries a 4.5 star rating from NerdWallet. The site's reviewers praised Navy Federal's accessibility, noting that it has branches available worldwide while PenFed is limited to a small geographic area. This credit union also has few fees and offers competitive rates on its share certificates. One area where Navy Federal doesn't stack up? Its eligibility, which is limited to members of the armed forces, Department of Defense employees and their respective immediate family members.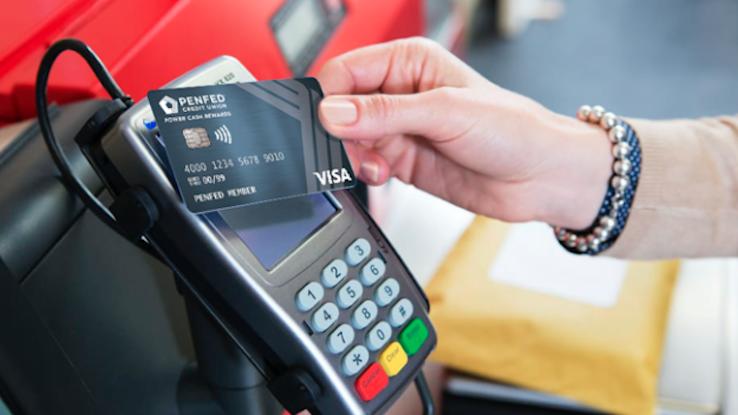 Security Service Credit Union, which was founded to benefit select members of the U.S. Air Force, is another similar institution. Like PenFed, it's rather limited to one area of the country, but it's a larger one encompassing parts of Utah, Texas and Colorado. Membership isn't as limited; if you're a resident of one of those states, or if you meet several other criteria, you're likely to qualify to join. NerdWallet also highlighted the fact that Security Service Credit Union participates in shared branching, which is helpful if you prefer to take care of financial matters in person.