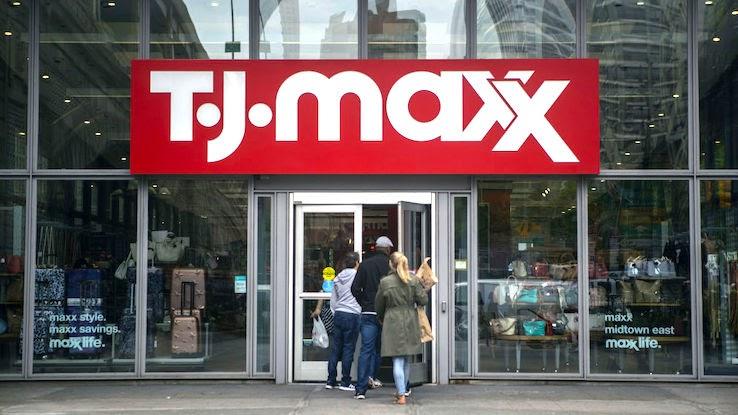 Love shopping at T.J. Maxx and getting rewarded for your purchases? The TJX Rewards card might be a great option for you. Keep in mind, however, that this is a credit card. And like other reward credit cards, you'll need to meet credit score requirements, and you'll have a pretty high annual percentage rate (APR) to contend with, even if your credit score is on the higher end of the spectrum. To get the most out of your rewards card, it helps to keep a low balance and pay it off or pay it down in large chunks every month.
Paying your bill is easy when you do it online. Thankfully, managing your T.J. Maxx rewards is equally easy. Use this guide to understand how the program works and how to manage your account.
How Rewards Work
Every dollar you spend using the card goes toward rewards that earn you money back to use at T.J. Maxx stores. However, unlike some other reward programs, T.J. Maxx's offering isn't something that's free to use after a signup process that anyone can complete. You get rewards only by purchasing things with your TJX rewards credit card. This means that, to qualify for the program, you first have to apply and get approved for the card. Then, you'll earn five points for every dollar you spend in-store and online at T.J. Maxx, Marshalls, HomeGoods and Sierra Trading Post. Every time you rack up 1,000 points, you earn a $10 certificate to redeem at these stores.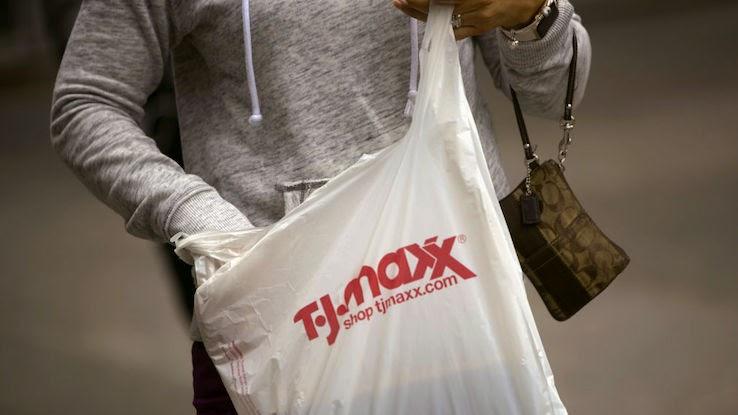 There are a few other small perks of being a cardholder. For one, you have the ability to get your credit score for free right from the online dashboard for your TJX Rewards card account. You'll also get access to limited-time and special offers extended only to rewards card members. As a plus, your TJX Rewards card can also be added to your mobile wallet, whether you use Samsung Pay, Google Pay or Apple Pay.
How to Manage Your TJX Rewards
When you sign up and are approved as a new cardholder, you'll get 10% off your first in-store purchase with the card. You also receive 5% back on all purchases, which equates to earning those five points for every $1 you spend using the card.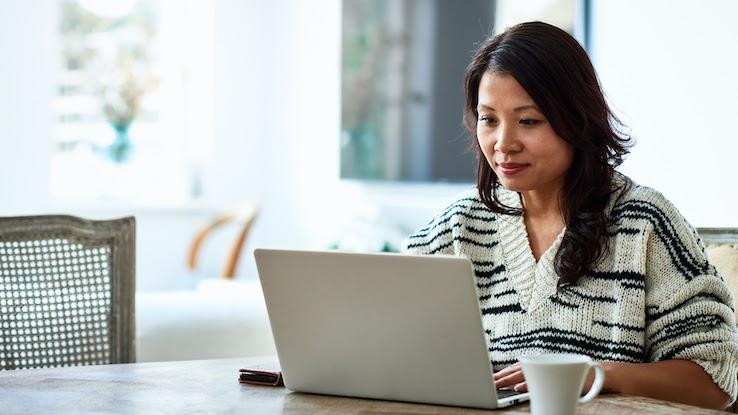 After you start using your card, you'll also need to start managing your TJX rewards. Create your online account by choosing a unique username and password. Then, from your account, you can visit the rewards page, which gives you all the details you might need, such as the tally for your most recent rewards points. You can look at any unused certificates you have and print them out from your online dashboard. Additionally, you have the option to enroll in electronic statements. When you do, TJX Rewards automatically sends your rewards certificates right to your email inbox.
You'll also get email notifications about any upcoming events that are exclusive to TJX Rewards cardholders. Want to stay in the know about when your local store gets new inventory? You're already set up — with your rewards account, you get advance notice so you can hit the ground shopping as soon as new merch hits the shelves.
Tips for Maximizing Your Savings
Scoring rewards isn't the only way to save when you shop at the T.J. Maxx family of stores. While receiving 5% back on your purchases is a great start, you can benefit from some key tips and tricks for saving more while you shop. For starters, try to shop as early as you can. Set your alarm and head to your local store in the morning to get your pick from the clearance section. The stores' staff members do most of the markdowns before opening and after closing, so if you want to get the best deals before someone else, heading to the store early is your best option.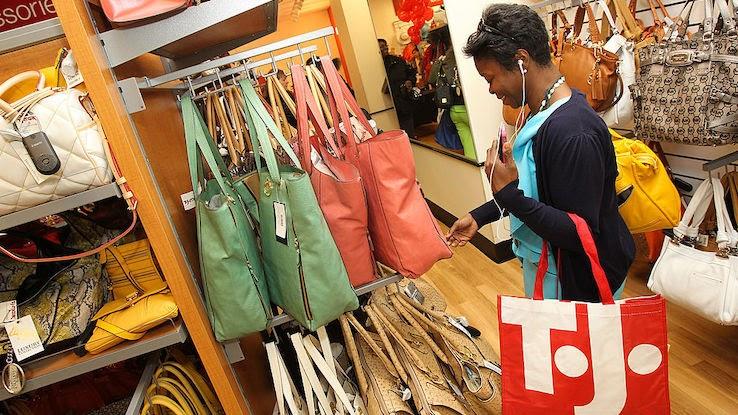 Do you know the difference between yellow and red tags on items? If you see something with a yellow tag, grab it. This means the item is on final markdown and it's likely to go quickly. Red tags are clearance items, and the tags give you an easy way to look for the best deals while you're browsing in-store.
Avid shoppers swear that the best savings happen in January and August when the store holds its semi-annual sales. But if you don't want to wait, try starting in the clearance section. If you see things you like that aren't on sale, find a sales associate and ask if the products will cost less soon. They could be next on the list to get marked down, but you'll never know unless you ask.