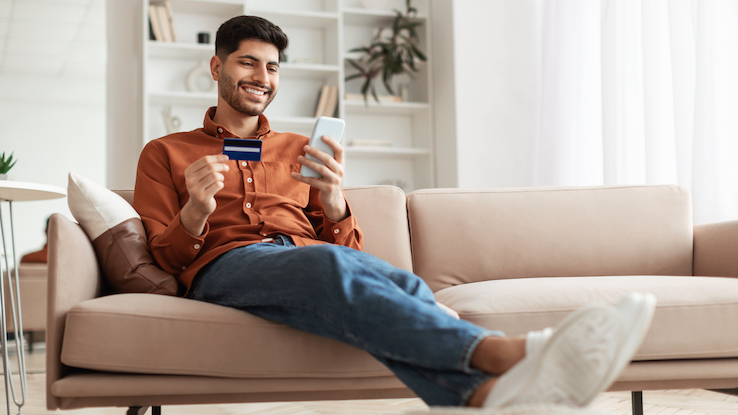 While experienced borrowers may be thinking carefully about just how many credit cards could be too many, those who are new to credit or have low credit scores usually have other things on their minds — like the process of qualifying for credit cards in general. If you've never applied for a credit card before or don't have much credit, it's natural to wonder how to get started building your credit score. One effective way to accomplish this goal is to get a secured credit card that doesn't involve credit checks.
Often, going with a secured card is one of the most popular credit card tips for anyone with no or low credit. By choosing a product that doesn't have a credit check, you don't have to scramble before getting a credit card to make sure your score is in good shape. Instead, you can concentrate on sound credit card management practices, allowing you to boost your score quickly.
If you're ready for a new card, here's a look at the 10 best secured credit cards with no credit checks required.
1. Sable ONE Secured Card
With the Sable ONE Secured card, you don't have an annual fee. Plus, you can earn up to 2% cashback on purchases, and there's no minimum security deposit. As a result, this is one of the easiest cards to open if you don't have much liquid cash — though your deposit does determine your card limit, so keep that in mind.
You do need to open a Sable debit account to get started, but that process is quick. Additionally, you can graduate to an unsecured card in as little as four months, which is a nice feature. Finally, the APR is a surprisingly low rate, making this one of the lowest-cost options around if you're planning to carry a balance.
2. OpenSky Secured Visa
With an 18.89% variable APR, the OpenSky Secured Visa is a solid choice if you're looking for a moderate interest rate. Plus, you can get started with a deposit as small as $200, which makes this card particularly accessible.
It's important to note that there is a $35 annual fee, as well as foreign transaction fees, for using this card. But, if you want a more competitive interest rate and prefer to skip a credit check, this is an option worth considering.
3. Applied Bank Gold Preferred Secured Visa
While the Applied Bank Gold Preferred Secured card does come with an annual fee of $48, the regular APR is just 9.99% fixed, which is quite low for a secured credit card with no credit check. Plus, it reports to all three major bureaus, allowing you to boost your score by using smart borrowing habits. The minimum deposit is just $200.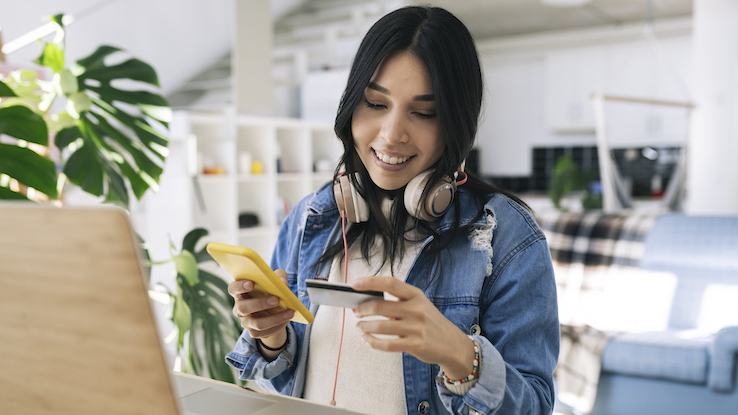 4. First Progress Platinum Select Mastercard
Another option with a relatively low interest rate, the First Progress Platinum Select comes in with a 16.24% variable APR for purchases. While there's also a $39 annual fee, if you plan to carry a balance, the competitive APR could make it worthwhile.
The minimum deposit required is $200, which makes it reasonably easy to open. However, there aren't any rewards, and you do have foreign transaction fees, so keep that in mind before applying.
5. First Progress Platinum Elite Mastercard
With the First Progress Platinum Elite card, the minimum deposit is $200. The interest rate comes in at 22.24% variable, and the annual fee is a mere $29, making it competitively priced. However, there are foreign transaction fees to consider, and there aren't any rewards. Still, this is a full-featured card that reports to all three bureaus, which makes it a good contender with a low opening deposit.
6. Chime Credit Builder Visa
With the Chime Credit Builder Visa, you do need a Chime Spending Account that's receiving direct deposits first, which functions as proof of income. Once you have that in place, you essentially determine your spending limit by shifting funds from your spending account to the credit builder Visa. This leaves you in full control of your credit limit.
But, while the account does report to all three bureaus, you don't have the option of carrying a balance from month to month. On a good note, that means there's no interest, but it does limit your spending capabilities.
7. Tomo From Community Federal
Another no-fee, no-interest option, Tomo doesn't look at credit scores to determine your borrowing power. Instead, it weighs a range of other factors, making it easier to qualify if you have no credit or low credit.
Like the Chime Credit Builder Visa, you can't carry a balance with the Tomo secured credit card. However, it does report to every bureau, allowing you to build your score easily.
8. Grow Credit From Sutton Bank
Technically, Grow Credit does run a soft inquiry, but that won't impact your credit report or score. Additionally, the company welcomes applicants with no or poor credit and looks beyond your credit report to make lending decisions.
In total, there are four different options available designed to meet a range of needs, but the focus is to help borrowers get credit for paying for subscription services on time. You can only use the Grow Credit card to pay for qualifying subscriptions (of which there are more than 100 options), and you must pay the balance in full every month. However, it's a free or low-cost way to improve your credit score.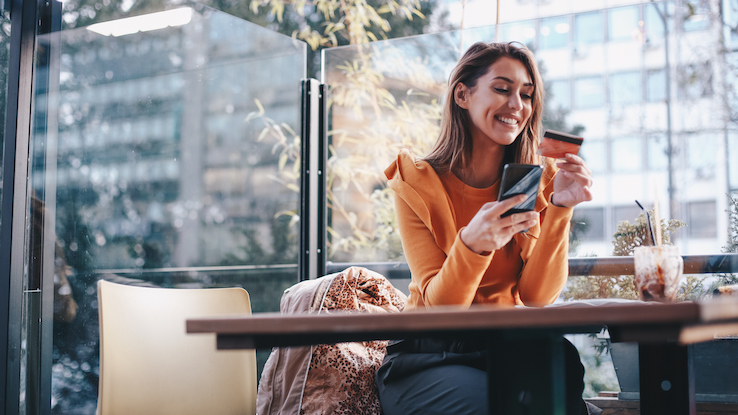 9. GO2Bank Secured
If you're looking for a more traditional secured credit card with a low minimum deposit, the GO2Bank Secured card is a solid choice. You can get started with as little as $100. Plus, there's no annual fee.
While the APR is a bit high — coming in at around 22.9% — it's relatively competitive in this space. Plus, the card reports to all three credit bureaus, which can help you boost your score across the board.
10. Self Visa
One of the more unique options on this list, the Self Visa doesn't start with a traditional deposit. Instead, you open a Credit Builder Account. Once you make three monthly payments and secure at least $100 in savings, you can use that money to open your Self Visa, all with no risk of being turned down. Plus, your activity will get sent to all three credit bureaus, making it easier to improve your credit score over time.