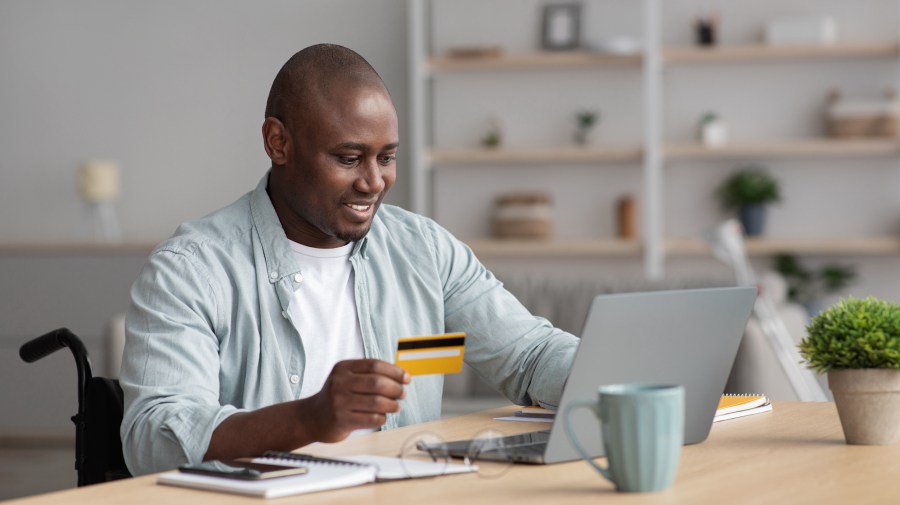 Credit cards with cash-back offer promises can be highly appealing. While it's true that you'll get a percentage of every eligible purchase back in rewards, there are terms and conditions on the usage of these cards — and many cardholders aren't aware of them before signing up. 
If you're thinking about applying for a cash-back card, it's important to understand how they work and how to use them effectively. To help get you started, we're sharing all the need-to-know basics about cash-back offers and the credit cards that provide them.
What Are Cash-Back Offers?
Cash-back offers are rewards provided to credit card users when they use their cards to pay for qualifying purchases. You usually earn them on a percentage basis in the form of points or dollars. For instance, if your card offers 1.5% cash back on every qualifying purchase, you'll make $15 cash back on an eligible $1,000 purchase.
The rewards you earn might seem minor at first, but they can add up to significant amounts depending on how you use the card. You can redeem your accumulated rewards in different forms depending on your card issuer's terms, often at the end of your statement period.
Types of Cash-Back Cards
There are different types of cash-back cards, and it's important to understand how each type works. That's because your rewards depend on the terms and conditions of the card. Below are three common types of cash-back credit cards you'll likely come across when you're researching cards to apply for.
1. Flat-Rate Cash-Back Credit Cards
Flat-rate cash-back cards offer the same cash-back percentage on all qualifying purchases. Calculating the rewards you earn from a flat-rate card is relatively easy — it's the same percentage on every dollar of every purchase, no matter what type of item or service you paid for. However, you're more likely to earn a lower percentage with this type than with cards offering varying rates for different shopping categories.
Flat-rate cards are ideal for you if you don't want to spend a lot of time managing cash-back reward programs. Also, it's easy to compare and choose the best flat-rate cards on the market because the higher the percentage is, the more rewards you can get. Just be sure to find out if the card accrues yearly fees or other fees that might reduce your rewards.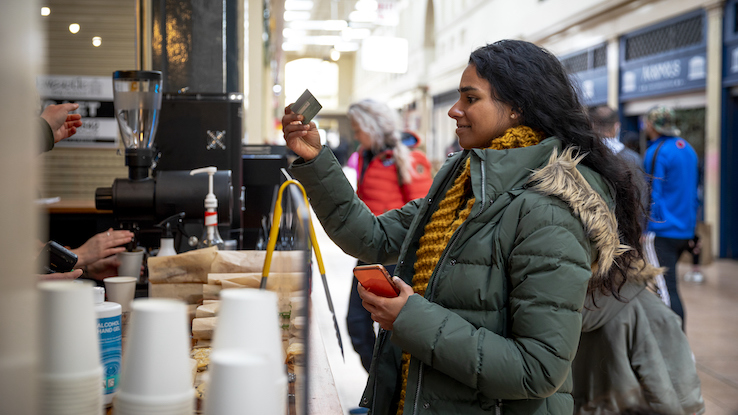 2. Bonus or Fixed-Category Cash-Back Credit Cards
Bonus cash-back cards offer different cash-back percentages depending on items' purchase categories. For instance, a card might offer 3% cash back on groceries, 2% on entertainment and 1% on all other purchases.
Category cards can earn you more rewards, but that requires you to use your card for the right types of purchases. A category card is best if you're invested in cash-back offers and can quickly tell which card to use for the highest rewards.
3. Rotating Cash-Back Credit Cards
A rotating reward card is a category card that offers extra rewards for a particular category for a certain amount of time. To enjoy the rotating offer rewards, you must activate your card offer after the end of each rewards period. Rotating cash-back cards can be enticing because their offers may be high on certain types of items for a few months at a time, but you'll want to keep track of the changing categories and activate them to earn rewards.
The downside of rotating cash-back cards is that the offers are usually limited to a certain amount within a stipulated time period. For example, you may be limited to earning $500 in rewards over the three-month period before the category offer ends. This makes these cards less rewarding compared to category and fixed-rate cash-back cards.
If you're considering credit card reward programs, you might not want to keep a rotating cash-back card as your only card. It may not earn you much if the rewards categories don't align with the types of purchases you make.
How to Earn Cash Back
To earn cash back on your credit card, you must sign up for a cash-back credit card, make qualifying purchases using the card to accrue rewards and redeem your rewards through the issuer. The rewards are paid off in dollars or points, which you can redeem in different forms depending on your card issuer's policy. Here are some of the common ways to redeem cash-back rewards:
Donations: Some cards let you donate part of your rewards to charity organizations.
Online shopping: Some card issuers let you use your rewards to make future purchases online.
Statement credit: You may be able to apply your rewards to your credit card balance to lower it.
Gift cards: Some issuers give you the option to redeem your cash-back rewards as gift cards to certain restaurants or retail stores.
Direct or check bank deposits: Some issuers give you the option to redeem your cash rewards and deposit them in your bank account. Some require a minimum amount for bank deposits, while others let you redeem any amount.
What to Consider When Applying for a Cash-Back Credit Card
A cash-back credit card motivates you to put your card to work. However, choosing the best cash-back card can take some careful consideration. Here are a few things to consider before deciding on the best card for your needs.
1. Compare Credit Card Issuers
It's important to compare the cash-back percentages available from card to card and card issuer to card issuer. And it's more important to see whether the company charges annual fees or interest rates that might reduce your rewards. Taking a thorough look at the interest rates, rewards and fees will help you choose the best cash-back card.
2. Rewards Redemption
You'll also want to understand the redemption period and options available from the issuer you're about to sign up with. For instance, some companies don't have limits on how much you can redeem, and their rewards don't expire. Others have strict limits in place about when and how much you can redeem.
3. Credit Impact
Understanding how the cash-back credit card will impact your credit is important. For instance, applying for several cards within a short period can send a negative message about your finances to creditors, and credit bureaus may drop your score. While you might be looking to earn rewards, it's not wise to apply for numerous cards over a period of a few months.
Cash-back credit cards earn some people generous rewards, but some users don't really benefit from them. If you've decided a cash-back card is right for you, ensure your credit score is in good standing, understand your spending habits, and create a plan to make the most of your rewards by staying aware of product categories and expiration dates.