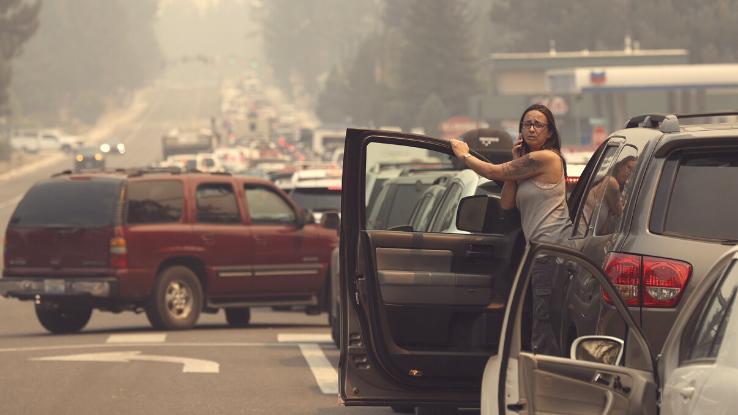 Recently, Hurricane Ida wreaked havoc in the Gulf Coast and the Northeast region of the United States, leaving millions without electricity or water — no matter how prepared they were beforehand. Those who evacuated may not be able to return to flooded or otherwise damaged homes. With businesses shuttered in the wake of the storm, many folks may be temporarily — or even more permanently — unemployed.
While mutual aid efforts allow communities and individual to lend each other support and solidarity, there's also a government agency, Federal Emergency Management Agency (FEMA), that offers financial assistance and on-the-ground support to survivors. Additionally, the organization can help Americans navigate insurance and make other post-natural disaster decisions. With this in mind, we're taking a deeper look at what FEMA offers, and how you can apply for disaster assistance. 
What Is FEMA?
The Federal Emergency Management Agency, or FEMA, is a branch of the Department of Homeland Security (DHS). FEMA offers assistance in the event of natural disasters, like Hurricane Ida, and public disasters, like the COVID-19 pandemic.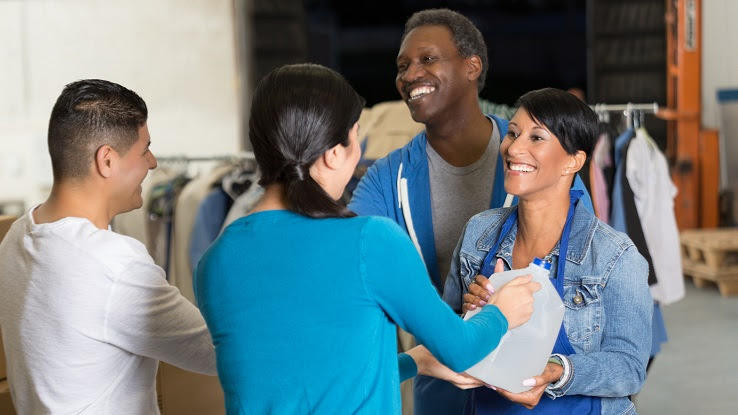 More specifically, FEMA is both a source of information and practical, on-the-ground assistance. On a regular basis, the organization circulates public information campaigns to promote disaster preparedness. In the wake of a disaster, FEMA provides on-the-ground support, helping survivors access food and shelter. Moreover, FEMA often works with individual states to offer financial assistance, such as SNAP benefits, for everyone in an area impacted by a disaster.
What Assistance Does FEMA Offer?
In the aftermath of a natural disaster, there are some people who may have lost all of their belongings, their home, and/or their livelihood. No single form of insurance covers the wide variety of losses that result from flooding, extreme winds, wildfires, earthquakes, and other disaster-related damage. Unlike insurance coverage, FEMA isn't necessarily compensating survivors for their losses. Instead, FEMA offers emergency assistance and aims to make sure homes are "safe, functional, and sanitary."
For example, a homeowner may have had a beautiful home with an in-ground pool, luxury entertainment system, and terracotta tiles in the kitchen. If a hurricane destroyed those precious items, a FEMA grant would not cover them. Rather, FEMA would supply money to make sure that essential systems and features — heating, air, the roof and so on — are in safe, working order.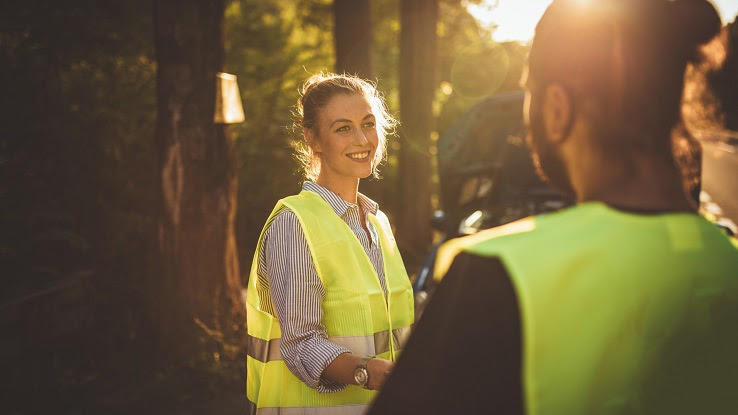 When it comes to flooring, FEMA will replace the subfloor, but the organization will not replace carpets and tiles. Additionally, FEMA repairs non-functional roofs and also gives grants to repair roof and ceiling damage that can lead to leaks, or have the potential to cause electrical problems. However, leaks that are merely unsightly cannot be repaired through FEMA funds.
When a person's home is completely destroyed, FEMA may give them money for temporary accommodations. FEMA has also been known to loan survivors trailers to live in. In the wake of very intense disasters, FEMA may also offer assistance with funerals, childcare, and medical care. FEMA can even replace a car, although there are no guarantees of receiving a car of comparable value.
Who Can FEMA Help?
FEMA can help anyone who has been impacted by a natural disaster. This includes people who are in the process of filing insurance claims, have already repaired their home, or feel that others have more damages than they do. Assistance provided by FEMA is a grant that does not have to be paid back, and all people in the affected zone are encouraged to apply for assistance. FEMA helps both people who are uninsured and underinsured.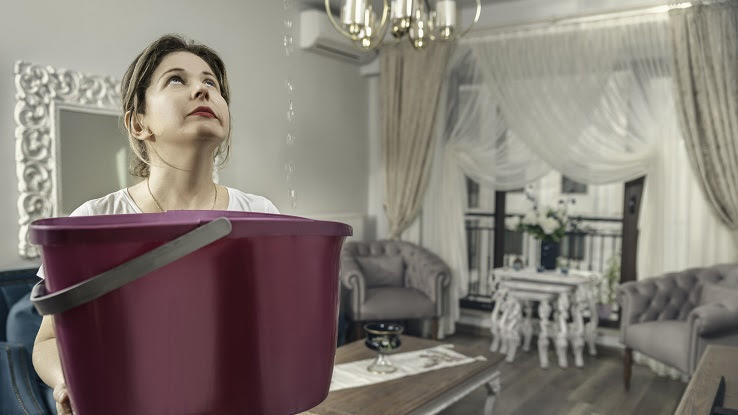 One factor that can make a person ineligible for FEMA assistance is past misuse of FEMA funds. FEMA exists as a form of emergency assistance. In many ways, it is the last resort to shelter Americans in the wake of a natural disaster. The government expects FEMA grants to be used on natural-disaster-related expenses, and anyone who receives these funds must keep receipts for three years in case of an audit. If a person is proven to have used FEMA funds on anything other than natural-disaster-related expenses, that person may become permanently ineligible to receive assistance from FEMA or be asked to repay the funds they have received.
When FEMA cannot help someone, FEMA may direct the individual to apply for a loan from the Small Business Association (SBA). After natural disasters, the SBA offers low-interest loans to homeowners. The person has the choice whether or not to accept the loan, but they must apply if directed to by FEMA. Failure to apply can also result in permanent ineligibility for FEMA assistance.
How to Apply for FEMA Disaster Assistance
The exact forms of assistance that FEMA offers after any given disaster depend on the severity of the disaster and any additional disaster relief funds that the local state is offering. FEMA's individual disaster assistance page is a great starting point to determine what forms of help, unique to the area and disaster, a person may be eligible for. The same information is available by phone at 1-800-621-3362.
While each application is different, a person will generally need to supply proof of any damages or losses they have suffered as a result of the disaster. Information regarding existing insurance policies and the extent of damages that can be covered by the policies are also needed. Finally, a person will usually need to supply personal financial information, such as paycheck stubs, to help FEMA determine how much disaster assistance the person is eligible for in the wake of a natural disaster.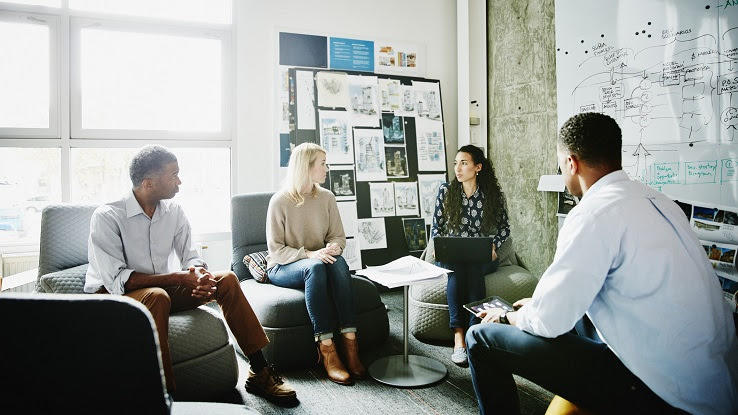 In the aftermath of a disaster, FEMA often sets up community centers with trained representatives who can walk survivors through every step of the process. These centers have computers with internet access, plenty of phones, and paper copies of various forms that may need to be completed. Plus, the organization can help homeowners navigate the confusing process of filing insurance claims. 
People who feel that FEMA would not offer them a grant are still encouraged to apply. Regardless of financial status, being without utilities, needing to repair a property, or being required to evacuate are all situations that can cause major setbacks — ones that you can't necessarily anticipate or prepare for, no matter how much you try. Although FEMA cannot cover every cost associated with natural disasters, the federal agency exists to lessen the impact of these life-altering events, so be sure to familiarize yourself with their services.