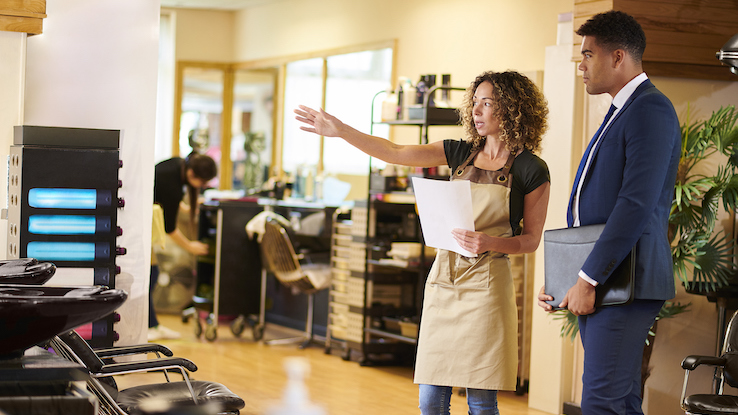 When you own a company, purchasing business insurance is essential no matter the size of your enterprise. Professional liability insurance policies — also referred to as errors and omissions (E&O) insurance — help cover you against potentially catastrophic financial events, such as a lawsuit from a client. Without the right insurance, you may need to cover far more costs out of pocket than you would if you'd bought coverage.
Professional liability insurance works as a sort of financial safety net. However, the strength of that net varies from one provider to the next. That's why it's essential to choose an insurer that can best meet your needs and provide the right coverage at an affordable price.
With so many insurers on the market, though, figuring out where to begin can take a bit of research. If you aren't sure where to start, here's a look at some of the best liability insurance policies for a variety of different business types.
Thimble — Most Flexibility
For affordable, flexible policies, Thimble is an excellent choice. You have the ability to start small and adjust your coverage as your company grows, making it a solid option for startups and small businesses that are poised for growth.
Plus, Thimble has coverage options for a wide range of professions, including freelancers and independent contractors. Along with long-term policies, you can get coverage for short-term needs, like projects that last just days or weeks.
AIG — Most Unique Features
AIG is a giant in the insurance industry, with roots dating back to 1919. Today, it's one of the largest insurance providers on the planet, offering a slew of coverage types that include a broad selection of professional liability insurance policies.
One nice feature is the ability to get open-perils coverage, a policy that's far more comprehensive than a named-perils alternative. Plus, AIG has specialized options specifically for media companies or those with media-related concerns. There's even coverage for First Amendment-related claims, giving you protection you may not find elsewhere.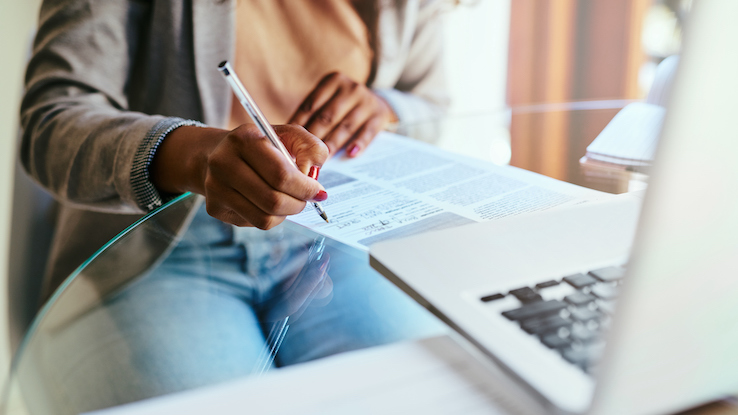 Pogo — Best for Freelancers
Sole proprietors and freelancers often encounter obstacles when looking for professional liability insurance. Fortunately, there's Pogo, a company that designed its services with those professionals in mind.
Technically, Pogo functions as an insurance marketplace, allowing you to learn about potential options from a range of insurers. When you apply, the process takes various factors into account, including your business type, size, income level and structure, to make sure you get the right amount of coverage. Ultimately, every option is tailored to the unique risks freelancers and sole proprietors face, simplifying the search process significantly.
Embroker — Best for Attorneys
If you're working in the legal sector, Embroker offers professional liability insurance policies with your specific needs in mind. It's a go-to option for many attorneys and features customizable coverage that you can explore, tailor and manage entirely online.
One nice feature is that you can do more than set your coverage limits; you can also choose your deductible. That way, it's easier to find a policy that meets your needs and fits your budget. Plus, many of the policies don't have waiting periods, allowing you to secure coverage in as little as a few minutes.
Hiscox — Best for Medical Professionals
If you have unique needs, Hiscox offers tailorable professional liability insurance policies that can help you avoid one-size-fits-all coverage that may fall short or include features you don't require. The company can adapt to a wide array of industries. Plus, there are online options for getting quotes, chatting with agents, managing your policy and reporting claims.
Hiscox's flexibility makes it an especially great choice for professions that are harder to cover, including many healthcare positions. Plus, there's coverage available for full-time workers as well as independent contractors and temporary employees.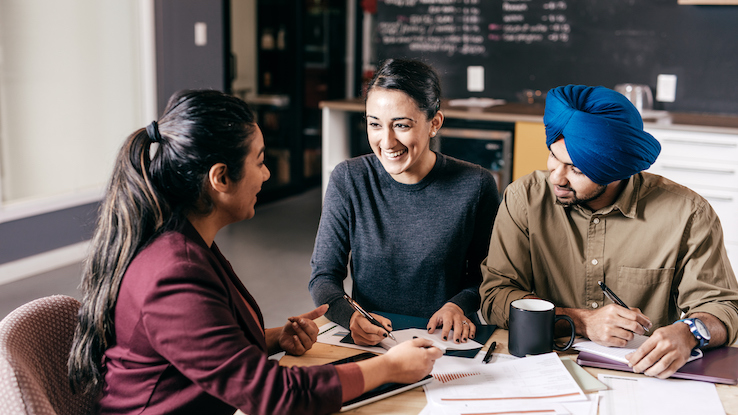 Proliability — Most Responsive Customer Service
With policies for small businesses and independent contractors, Proliability offers a wide range of coverage options, including policies for healthcare professionals, students, educators, legal professionals, financial professionals and others. Many of the policies are customizable, and the associated premiums are typically quite competitive.
Proliability also offers exceptional customer service. If you might need assistance with choosing or modifying a policy, its U.S.-based agents rise to the occasion, offering ample support when you need it most.
The Hartford — Best for IT Professionals
Founded in 1810, The Hartford has been a leader in the insurance space for two centuries, and with good reason. The company is a particularly helpful choice for small businesses, offering a range of standalone policies, professional liability endorsements, and non-traditional options like monoline workers' compensation coverage.
For businesses operating in the IT space, The Hartford is an exceptionally strong option. While coverage limits sit at $5 million for many professions, tech companies can secure coverage up to $10 million. Plus, you get coverage for prior acts that happened before you purchased the policy — without an additional cost.
Travelers — Best for Finance Professionals
Travelers has a wide selection of standalone policies and professional liability endorsements, giving you plenty of options. Plus, it offers specialized professional liability insurance policies for the financial sector, which works well for businesses in that industry. You also gain access to risk-management resources — something you don't often find with other insurers.
Another bonus is that you can get security breach-related expenses covered, which is valuable if you handle sensitive data. There are also extended coverage options for a range of personnel, including owners, officers and even employees.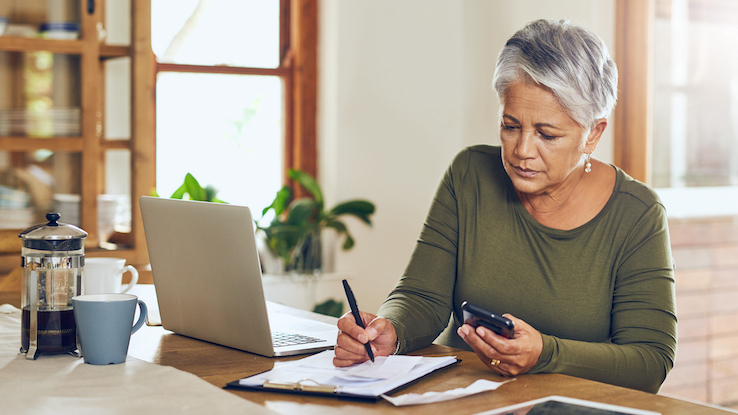 Hanover — Best Range of Options
In the world of small business insurance, Hanover is a force. The company has more than 40 miscellaneous business categories, allowing it to provide professional liability insurance policies in sectors other companies may not cover. Plus, you can set a retroactive date for the policy you purchase, which expands your coverage right from the get-go.
Another nice feature is the wide array of supplemental coverage options. Whether you need a policy that addresses crisis event expenses, reputation damage, subpoenas, or other similar situations, you can likely find what you need here.
CoverWallet — Best Comparison Shopping
Technically, CoverWallet isn't an insurer. Instead, the company operates as a broker, using proprietary technology to help clients find their ideal carrier and secure a competitive rate. That makes CoverWallet an exceptional place to begin if you're finding the professional liability insurance research and purchase process a little challenging. Additionally, it may make it easier for companies that are often excluded by traditional insurers to find a reasonable option.
When you submit an application at CoverWallet, you get multiple offers back from a range of carriers. While you may need to pay a few extra fees for using the service, it can dramatically simplify shopping for professional liability insurance policies.