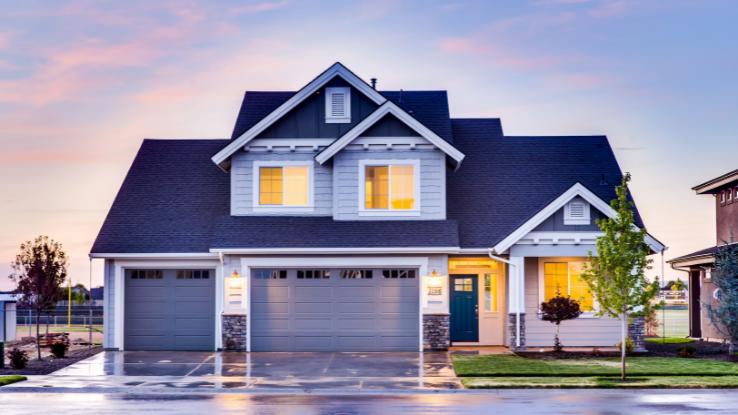 In the excitement of purchasing a new home, it can be easy to forget about some details that are, in the grand scheme of things, pretty vital. This is especially true if you're focused on making necessary repairs or figuring out the logistics of a cross-country move. Homeowners insurance is one of these elements of the homeownership process that might have a tendency to become a bit of an afterthought — but it's essential for protecting the large asset you're looking forward to enjoying for years to come.
Like all forms of insurance, homeowners insurance is a contract that, according to Investopedia, is "represented by a policy, in which an individual or entity receives financial protection or reimbursement against losses" that arise due to damage and other events covered in the policy. In addition to protecting you against financial liability, homeowners insurance is important for another key reason: You may not be able to carry a mortgage without purchasing it. If you'll soon be (or if you currently are) in the market for homeowners insurance, understand the basics of these policies to better prepare for your purchase.
Why Do You Need Homeowners Insurance Coverage?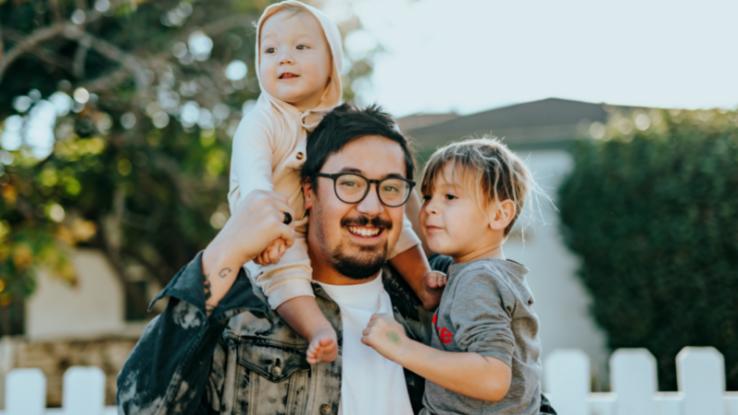 Homeowners insurance is a type of package insurance that covers both the insured person's property and any liability they might incur that stems from owning the property. This means it pays for damage or loss you incur to your property; for example, if a tree falls on your home and destroys your roof, you can file a homeowners insurance claim and the insurance company will pay for your roof to be repaired. Homeowners insurance protects your home, the land it sits on and your personal property inside the home.
As far as liability is concerned, this means that a homeowners insurance policy also covers damage or injuries you cause to other people or their property — damages that you're responsible (or deemed liable) for. At times, liability coverage can also extend to the people and pets who live in the home even when they're outside the home.
These plans are often paid for via an annual premium that may be divided up and rolled into your monthly mortgage payment, and there are a variety of customized packages that can be tailored to fit and protect a home's unique features and an owner's unique needs. While no state legally requires homeowners to purchase these policies, mortgage companies are allowed to require homeowners to carry them for the duration of their loans.
If you're mortgaging a home, you should plan on purchasing a policy as soon as your loan goes into effect. And even if you've paid off your home and are no longer obligated to carry homeowners insurance, you should consider maintaining a policy — your home is likely your largest asset, and paying for damage to it out of pocket can result in excessive financial strain, depending on your situation.
What Types of Problems Are Covered by Homeowners Insurance?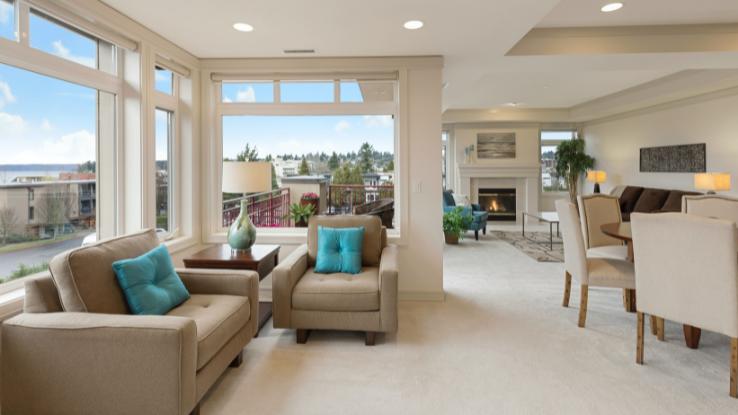 Homeowners insurance covers both property and liability. Nearly every policy covers damage and destruction that occur to both the inside and the outside of your property — but not all types of damage are covered. Homeowner policies define the types of hazards, or events, that can cause damage and that the policy will pay claims for. According to the Insurance Information Institute, covered disasters typically include:
Fire
Lightning
Hail
Windstorms
Explosions
Smoke
Theft
Vandalism
Volcanic eruption
Riots or civil commotion
Damage caused by vehicle or aircraft
Depending on the policy, you may also have coverage for damage stemming from a falling object, freezing of household systems, hurricanes, tornadoes, or the weight of snow and ice.
In the event of a loss, the insurance policy pays for all or a portion of the costs to repair or replace what was damaged or what you lost. The exact amount of damage and loss that the insurance policy will cover depends on the details of your individual policy, but policies often cover the entire cost to rebuild a home from the ground up if it's destroyed in a covered event such as a fire. Many mortgage companies will require you to carry a policy that's worth at least the cost of your loan or the cost to completely replace it based on its value in your area's current real estate market.
In addition to the property itself, homeowners insurance also covers items inside the home. These policies can cover the cost of furniture, appliances and even food and clothing that are lost — but they're typically not without limits. Many policies only cover certain categories of items up to a defined dollar amount, and you'll need to purchase extra coverage via what's known as a rider or endorsement.
This is an add-on to your policy that extends your amount of coverage, and you can purchase riders for damage stemming from an event your basic policy doesn't cover, such as an earthquake, or for personal property that's extremely valuable, such as jewelry or a prized collection. For example, if you have a collection of jewelry that's worth $50,000 but your basic homeowner policy only covers damage or loss to $10,000 worth of jewelry, you can purchase a rider that extends coverage to the remaining $40,000 in your collection.
Homeowners insurance also covers liability that you might incur because of your property, pets or other people who live inside the home. As a homeowner you can be held liable for injuries or other forms of damage to others that happen on your property. Your dog biting a guest, a visitor breaking a leg inside your home and your child damaging a neighbor's property are all examples of damage you could be liable to cover the costs of. And they're typically all covered by a homeowner insurance policy, which would save you from paying out of pocket.
What Type of Damage Does Homeowners Insurance Not Cover?
Fortunately, the list of things that a typical homeowner policy doesn't cover is shorter than the list of things it does cover. The Insurance Information Institute explains that floods, landslides, sinkholes, earthquakes, maintenance damage and sewer backups typically aren't covered under basic policies. However, depending on the insurance company you decide to work with, you can typically purchase an extra policy or endorsement specifically designed to cover each of these events individually. These policies that provide expanded coverage are often called Difference in Condition (DIC) insurance.
This highlights the reason why it's essential to consider local conditions, geographical features and climate variations in the area to which you're moving. If you're heading to the earthquake-prone West Coast, for example, you may decide it's worth it to supplement your basic homeowner policy with an earthquake-specific policy. It can be helpful to consult with an insurance agent before making this type of purchase to ensure it's appropriate for both your situation and your budget.
Homeowners insurance also reimburses you for different costs in different ways, so it's vital to be aware of these limitations in your policy. Generally, policies have three levels of coverage, each of which varies in how it pays out:
Actual cash value policies pay for the depreciated value of your items and home. This means their value is based on their current worth after you've been putting them to use, not what you originally paid for them.
Replacement cost policies pay for the value of your home and items without accounting for how much they've depreciated. This means you receive the full value — what you originally paid — for the items.
Guaranteed (or extended) replacement cost policies "[pay] for whatever it costs to repair or rebuild your home—even if it's more than your policy limit." These policies are designed to be inflation-proof, but they do typically have their own limits, such as 25% above your policy limit.
How To Find the Right Homeowners Insurance Policy For You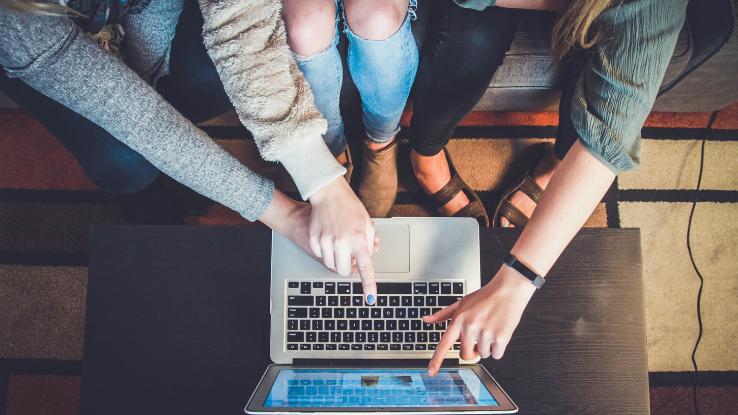 Experts recommend comparing at least five rates from different companies before choosing a homeowners insurance policy. Avoid comparing basic packages from five different companies; you'll do better comparing five quotes that are customized for your specific needs, and you may need to work with several insurance agents to accomplish this.
Start by estimating the replacement value of your home, personal property and any outdoor structures or features, such as sheds or a pool. Then, think of items on the property that create additional liability. Trampolines and pools often lead to injuries, and certain dog breeds are statistically more likely to bite humans. If you need to insure these features or animals, it may raise your premium costs.
Finally, factor in circumstances that put the property at greater risk. If you're on the coast of Florida, it's wise to find a policy or combination of policies that cover hurricane damage. Living near the San Andreas fault line is an indication you should opt for additional earthquake insurance.
Considering these factors gives you a clear picture of what kinds of deductibles, policy limits and additional policies you'll need. Then, you can find rates with higher levels of accuracy that make it easier to compare policies. Any licensed insurance agent can help you with these estimates, and you have no obligation to purchase insurance from that person.
If you have other forms of insurance, such as auto insurance or life insurance, through an insurance company already, consider getting a quote from your existing provider. Many insurance companies offer discounts for bundling multiple forms of insurance with the same company. This can help you carefully balance monthly costs with your need for adequate coverage.