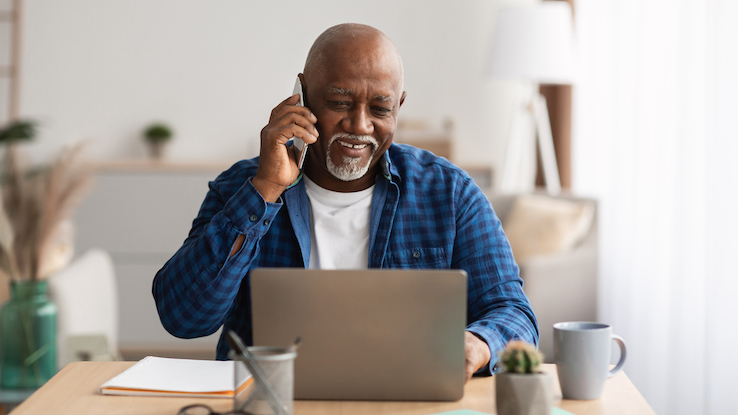 Medicare is one of the most comprehensive and widely used health insurance programs in the United States. It provides health insurance for many individuals across the country, including those who are 65 and older and people of all ages who have certain disabilities. There are different parts to Medicare that cover various services at affordable rates. These components include hospitalization (Part A), medical insurance (Part B) and prescription drug coverage (Part D).
Medicare is very popular — in 2021, over 76 million people were enrolled in the program. This makes it the insurance program with the highest enrollment levels in the United States. However, enrolling in Medicare can be a complicated process. The program is funded by public dollars. However, it's operated by a combination of federal, state and private funding. As such, signing up for and utilizing the program can take some careful research and planning.
That's why we're here to help. To get started in your research, take a look into some of the key things you should know about Medicare — and take care of — right after your coverage becomes active.
Learn How to Enroll
There are many ways you can enroll in Medicare. These include:
Filling out an online application
Visiting a local Social Security office
Applying via phone at 1-800-772-1213
Many government programs and agencies also employ staff that can assist you in this process. Your state's insurance commissioner can typically answer questions about enrollment and help you get started with an application.
You may already be enrolled in Medicare Part A and Part B. If you're collecting Social Security benefits, you're already enrolled in Medicare — it's an automatic process that happens when you first become eligible to collect Social Security. If you were automatically enrolled, you likely have Part A and Part B. You can decline Part B since that comes with a premium, but you cannot refuse Part A.
Watch for Deadlines
If you're not enrolled in Medicare, you can sign up for it. There's a seven-month window when that can happen: three months before you turn 65, the month you turn 65 and three months after you turn 65. This means you can enroll in Medicare for up to three months before you technically become eligible. Starting this process early can give you the time to view plans, select options and ensure you get appropriate coverage.
If you miss Medicare enrollment, you can enroll at a later date, but you may have to pay more in your premiums. If you're ready, it's generally a good idea to sign up for Medicare during the 7-month window.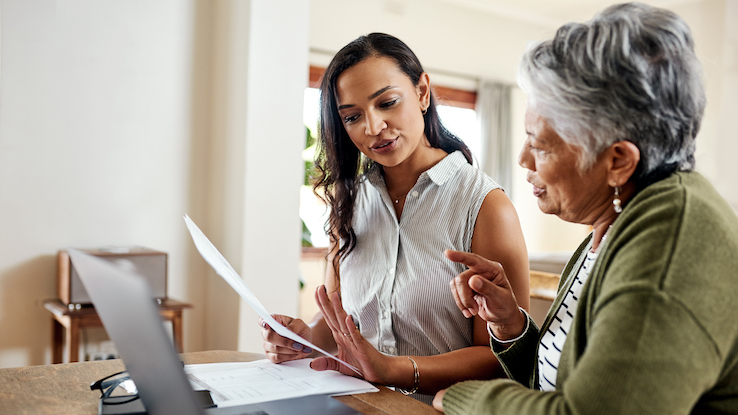 Some people choose not to enroll in Medicare because they're still working and have health insurance through their employer. However, they can enroll in Medicare later if their insurance coverage abruptly changes. You can make this type of enrollment change during a Special Enrollment Period.
Select Your Coverage
Like any other insurance plan, you'll have a series of options for enrollment regarding your Medicare coverage. The choices you'll make involve your financial circumstances and the sort of Medical coverage you anticipate needing. You can work with staff to determine your best options and potentially minimize the disruption to your existing network of doctors.
When you enroll in Medicare, you have to decide if you want to enroll in traditional Medicare or Medicare Advantage. Medicare Advantage plans are plans that private organizations manage, although these plans still conform to rules outlined in Medicare law.
Whether or not you use a Medicare Advantage plan depends on your needs. There are many types of Medicare Advantage plans. These include:
Health Maintenance Organization (HMO) plans
Preferred Provider Organization (PPO) plans
Private Fee-for-Service plans
Special Needs Plans (SNP)
Monitor for Changes to Your Provider Network
When enrolling in Medicare, it's important to monitor for changes to your existing network of doctors. You may find that doctors you've been seeing for years are suddenly no longer covered by your medical insurance.
The best thing you can do is enroll in a plan that keeps your existing medical network. However, in many cases, that isn't possible. Work with your Medicare plan or a health insurance navigator to minimize the disruption. This allows you to keep as much of your network as possible. You can also speak with your doctor ahead of time. Ask if they accept Medicare or the Medicare Advantage plan you're thinking of choosing.
Gather Your Paperwork
Depending on the circumstances of your enrollment and citizenship, you may need to compile and provide different paperwork to complete the process. These documents include:
Birth certificate
Social Security card
Any naturalization documents
Marriage or divorce certificates
Names of any kids under 18 and other dependents
Financial information, including your tax returns or Social Security statement
Work-specific information, such as if you or your spouse worked in the railroad industry or earned money overseas
In many cases, you won't need to provide every single one of these documents. However, if there are disputes, they can help you validate your information. For example, if you've worked for at least 10 years, you can get premium-free Medicare Part A. The government usually keeps these records. But, if there's a question about your eligibility, you may need to be able to prove where you worked and for how long.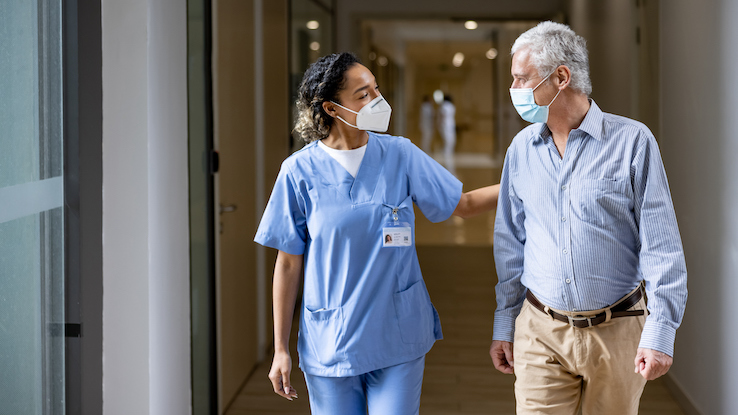 Understand Your Needs
Enrolling in Medicare can be complicated. Health insurance expenses can get costly, and anticipating everything you'll need for the next year can be complex. Considerations you'll need to make include:
Whether you want a plan that limits your out-of-pocket costs — these plans are more expensive
What must be covered and may have been covered through your existing insurance
What prescription drug plan you need
What your current doctors accept, and if there are plans that may result in you needing to find new physicians
If you plan to travel outside of the United States, and how that travel may alter your coverage needs
Consider Medigap Programs
Medigap, or Medicare Supplemental Insurance, is additional insurance that overlaps with Medicare. It can cover costs that you may incur as part of Medicare. These costs include copays, coinsurance and deductibles. Some Medigap policies may also offer additional types of coverage.
You'll have to pay a monthly premium for a Medigap policy. Different policies are available from insurance companies in other states. This process can get confusing, but working with a health insurance navigator can help you understand the best approach.
Review Your Documents
Once you enroll in Medicare, you'll get a large packet of documents. This information includes details about what your plan covers and what your financial responsibilities are. It'll also contain your Medicare card.
File this information away somewhere you can easily access it — after you review the documents for accuracy. Make sure it has all your vital information listed correctly. You should also confirm that the amount you'll be paying is what you expected. If there are any discrepancies, contact your provider as soon as possible to correct the error.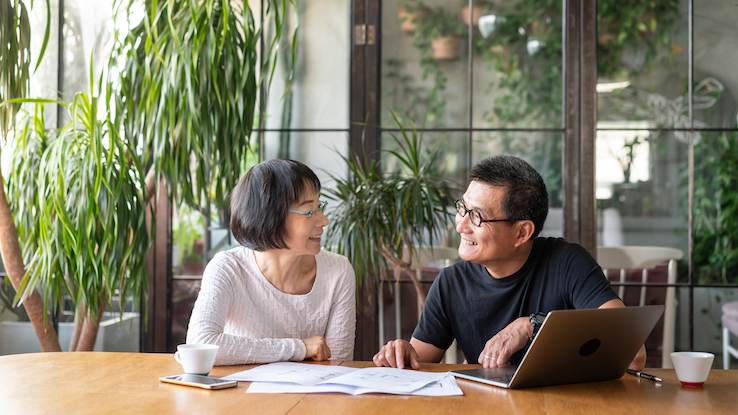 Schedule a "Welcome to Medicare" Visit
Your "welcome to Medicare" visit is one of the first benefits you receive when you sign up for Medicare. It allows you to see a doctor at no cost to get a general health assessment. The doctor will review your healthcare information and may perform some basic tests. This includes taking basic measurements, conducting health screenings, and ensuring you're up to date on medications and immunizations. You may be given instructions for a followup visit and have the opportunity to schedule future appointments.
Sign Up for an Online Account
These days, you can take care of so much online. Medicare is no exception. Each plan may have a different associated signup method, but you should take advantage of your program's digital options if you're comfortable with them. This can help you access your health information electronically, which can be more convenient. Sometimes you can also schedule appointments, find practitioners and access payment information online, too.
Authorize Other Users
You have the option to authorize a trusted relative, friend or caretaker to access your health information. Privacy laws are stringent, and it's difficult for another party to access your health information without your express permission. But, there may be times when they need to see it. As such, make sure to authorize another person, like a child or a spouse, to access your healthcare information. This way, another individual always has access to your health information and can make decisions on your behalf if necessary.
Don't Forget About Long-Term Care
One of the most expensive healthcare decisions a person will ultimately make — and one of the most important — pertains to long-term care. As people continue to age and technology continues to advance, many find themselves needing long-term care. This can come in a variety of forms, including aging at home with the help of home health care workers or moving into assisted living or nursing homes to receive care in a facility.
Although it's a form of healthcare, Medicare doesn't cover long-term care. This means you'll need to purchase supplemental long-term care insurance if you don't want to pay for long-term care out of pocket.
The federal government provides resources for finding long-term care in your state. This includes a link to top sample plans, information on how to compare plans and details about what you should look for in a plan. You may also have the option to purchase long-term care via your employer.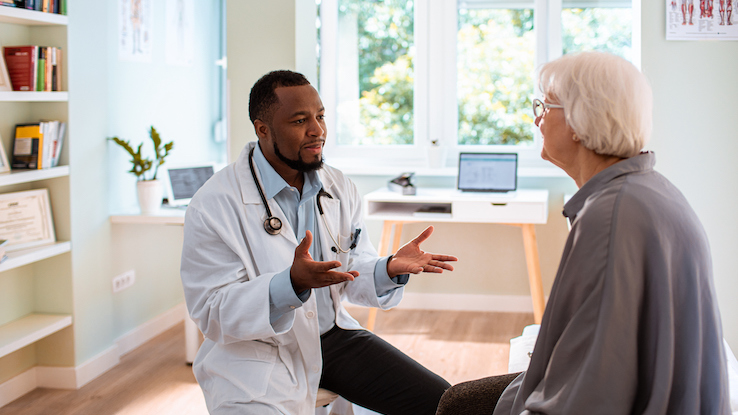 Take Advantage of Preventative Care Options
As noted above, your "welcome to Medicare" visit will hopefully be the first of many preventative healthcare options you take advantage of after you enroll in Medicare. However, this should represent the start of your preventative healthcare journey, not the end. You're entitled to regular preventative care as part of your Medicare enrollment. This includes:
Regular checkups with a primary care physician
A variety of lab tests, immunizations (like the flu shot) and screenings
Behavioral health screenings, including screenings for various mental illnesses or substance use disorders
Lab work and cancer screenings
Remember, it's not only in your best interest to get this preventative care done; it's also in the interests of your health insurance plan. By catching a disease before it has a chance to progress further, your health insurance can often save money on your treatment. Your plan will likely encourage you to take advantage of preventative health care.
Speak With Your Plan Administrator for Additional Benefit Information
Did you know that some Medicare plans cover services you might not anticipate? These can include telehealth appointments, diabetes management, pain prevention and others. If you have questions about what Medicare covers or if you're interested in learning more details about any aspect of your plan, reach out to your plan administrator. They should be able to answer most questions.
Examine Options for Renewal
You can change your plan or enroll in a new one during Medicare's enrollment period. This occurs between October 15 and December 7 each year. During this time, you can switch plans, add additional coverage levels, enroll in Medigap plans and take care of other tasks. If you don't want to change your plan, no action is required. You'll automatically be re-enrolled in your existing plan.
You should examine your options for renewal throughout the year, though. Your needs and health may change, or you may be eligible for additional financial assistance. While the actual coverage changes can only happen during this enrollment period, you can certainly ask about moving plans before then. This allows you to prepare to switch and understand your new coverage ahead of time.