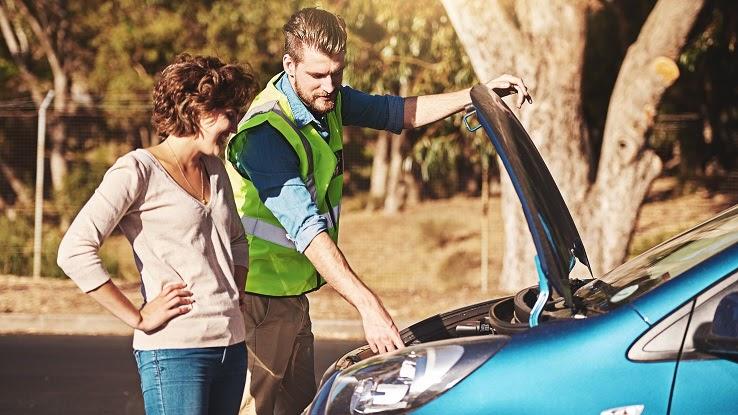 Picture this: Your car stops running on a drive home from work. You're unsure what went wrong, and it's left you stranded on the side of the road as the sun sets. Who are you going to call — especially when you don't want to shell out hundreds of dollars to a towing company? It's not an uncommon reality for many drivers, but it doesn't have to be a source of panic. Many insurance companies have created a solution to this unsettling scenario in the form of a policy provision called road breakdown coverage.
This offering, which is also often called roadside assistance, is a 24-hour service that responds to you in the case of vehicular breakdown, whether you've run out of gas or need a tow truck. It can help you get out of a stressful situation and put you closer to getting on the road again. But is this insurance add-on worth the extra charge, or would you be better off relying on your local mechanic? Take a look at breakdown coverage — including what it covers, its pros and cons, and how to use it when your car breaks down — to determine if it's right for you.
How Does Road Breakdown Coverage Work?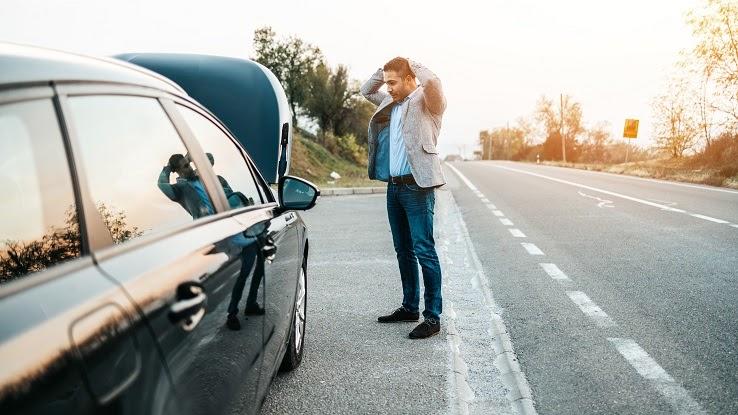 Road breakdown coverage is a type of service meant to assist you when your car breaks down while you're driving and is typically included as an add-on to a traditional car insurance plan. This upgraded form of roadside assistance can help you in the event of both minor problems — say you get a flat tire or run out of gas — and major problems — such as a dead battery or engine failure. The service may even assist you if your car hasn't left your driveway.
While the types of situations that are covered vary from plan to plan, road breakdown coverage typically helps out with total assistance for a covered driver whose vehicle is broken down. The cause of the breakdown doesn't determine whether or not roadside assistance will arrive to help you. Whether you need extra gas, replacement parts, or a tow truck, breakdown coverage allows you access to 24-hour customer care.
Standard and deluxe breakdown policies may also cover the charges of faulty parts, a new battery, or other repairs to a vehicle. If you end up stranded on the side of the road (or even at home), breakdown assistance should send a mechanic to help you repair your car or tow it and get you to a safe place.
What Are the Pros and Cons of Road Breakdown Coverage?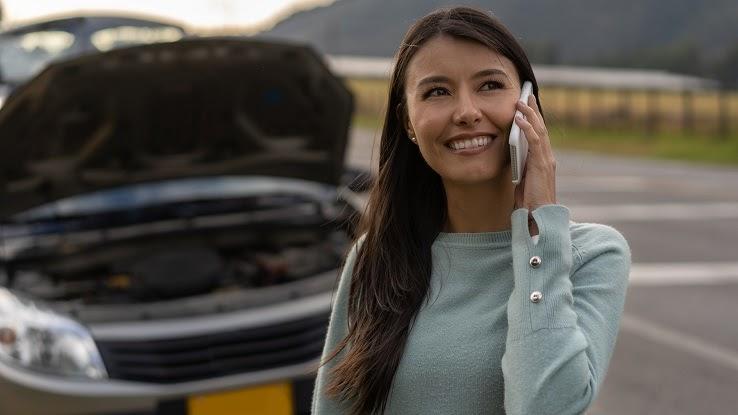 One of the biggest upfront benefits of roadside breakdown coverage is that it can be a lifesaver when your vehicle stops working. Getting stuck on the side of the road isn't most folks' idea of a good time, but breakdown coverage can provide peace of mind that you'll be taken care of.
Additionally, most breakdown coverage guarantees 24-hour assistance, so late-night or early morning breakdowns won't feel nearly as daunting. Plus, you can save some time when it comes to calling around to locate an available mechanic or tow truck — the insurance company takes care of that for you. With the generally high cost of towing and repairs, breakdown coverage can end up saving you money, even if you only use it once or twice in your insurance policy's lifetime.
On the other hand, paying for breakdown coverage sometimes means only paying for peace of mind. If you don't end up experiencing complications that cause your vehicle to break down, it'll simply become an unused extra service that you're paying for on top of your regular car insurance premium. Breakdown coverage can be an expensive add-on if that's the case. If you have access to a reliable mechanic in your area or friends and family who can bring you a spare tire or extra gas if you run out, this kind of assistance may not prove valuable to you.
Do You Actually Need Road Breakdown Coverage?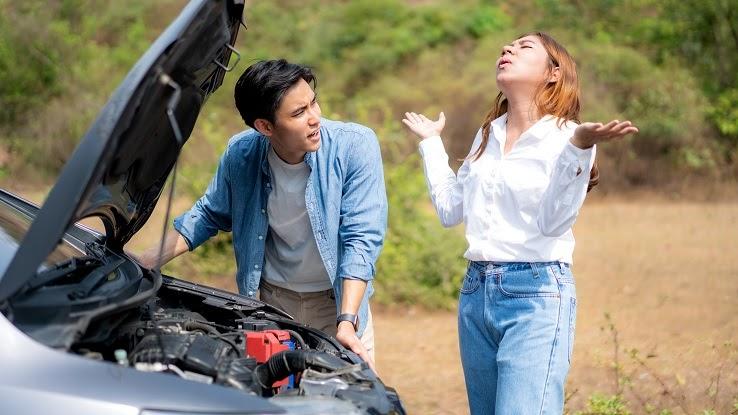 With the added cost of roadside breakdown coverage, will you get the most bang for your buck? There are several things to consider when deciding whether or not to add breakdown coverage into your car insurance policy. The most important variables are how often you drive, how far you drive and how late you drive. If you're an avid driver and use your vehicle almost daily for a lengthy work commute, the security of roadside assistance may be worth the added cost. Breakdown assistance adds an extra security blanket to your travels if you don't live near any mechanic shops or if you commute outside of a city. Additionally, if you regularly drive past the time when mechanic shops are closed, having roadside assistance can ensure that, in the case of a nighttime breakdown, you're not stranded in the dark.
While car insurance is a requirement for all vehicles, roadside assistance programs are optional and may not feel useful if you're not a commuter. But there's another scenario in which you might appreciate this add-on: if your car is older or frequently experiences mechanical issues. If your vehicle has broken down before or needs work frequently, roadside assistance can help.
How Do You Use Breakdown Coverage When You Need It?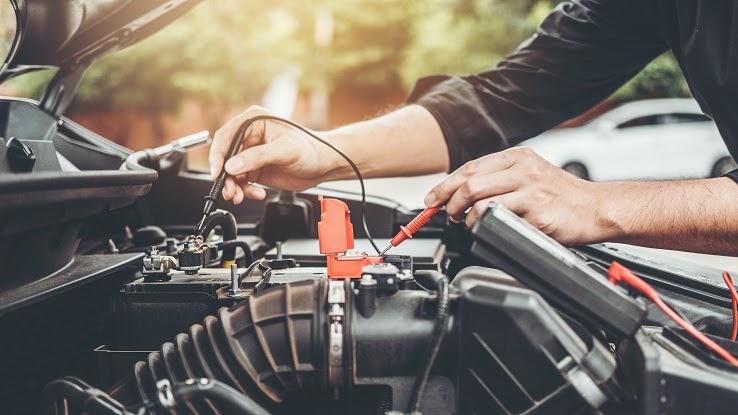 If you're considering purchasing breakdown coverage, you may be wondering how it works in application. What do you do when your vehicle stops running or won't start? In the case of most insurance companies, there's typically a phone number you can call to submit a request for assistance. This number may be located on your insurance card and related documents or your insurance company's website. You can call the customer care line and let the representative know what you're experiencing, and they'll let you know what the next steps are.
Once you submit your request, your insurance company may identify their nearest mechanic or towing company and send them to the location where your car has broken down. They can examine and diagnose and potentially perform the necessary repairs. Or, you can have your car towed to a mechanic shop (or even home) for further assistance. Some insurance companies also provide you a rental car to use until your repairs are completed so you can still get around.