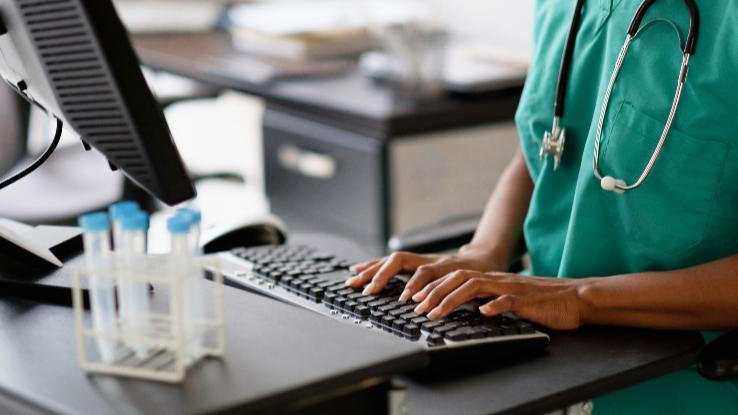 Are you thinking about pursuing a career in the healthcare industry? There's a wide variety of jobs you might consider — roles that people traditionally think of, like doctor, nurse and medical assistant. These are vital titles in healthcare, of course. But if you're thinking about a less people-forward position or your skills lie in administrative work, there are numerous other important jobs to consider in this field, too.
Medical billers and coders are some of these employees. They play key roles in ensuring patients' insurance policies cover their procedures — and in helping medical facilities run smoothly overall. In this guide, we'll introduce you to the basics of medical coding and billing and explore the details of this career path to help you determine whether you're interested in pursuing it — and how to do so.
What Is a Medical Coding and Billing Specialist?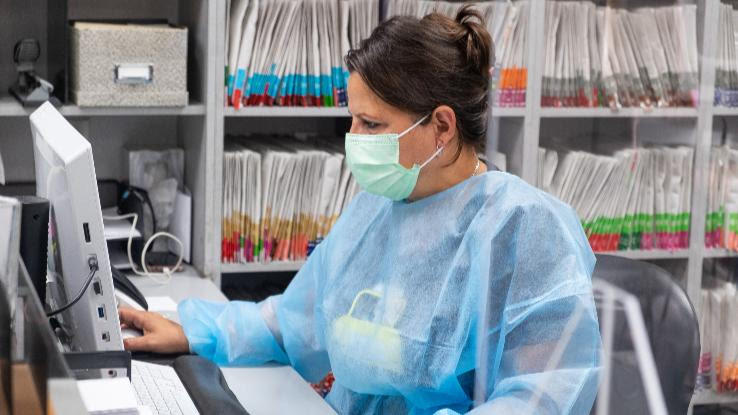 First things first. Medical coding and medical billing are technically two different types of occupations. Some medical offices may combine the job duties and hire one person to fill both roles, while others may hire a biller and coder separately. With that in mind, let's take a look at what responsibilities each position involves.
Medical Coding
The medical field has a language all its own, and the medical coder acts as a sort of translator. It's their job to convert a medical provider's notes and diagnostic reports into industry-standard codes that facilities can use to maintain records and bill insurance companies for the correct services provided.
Medical Billing
A medical biller collects all the coded information and turns it into an invoice. They then send it to patient insurance providers so the medical facility can collect payments from the insurance company for the services provided.
Together, the medical coder and biller make sure that:
Medical services patients receive are properly coded and that the codes are recorded securely
Invoices and claims are prepared, sent to insurance companies and (if needed) corrected
Payments are tracked closely
Follow up is completed with insurance companies or patients about unpaid bills
What Type of Education Do You Need for These Roles?
Legally speaking, it's not necessary to have formal education or certification to find employment as a medical coder or biller. But, it can certainly help if you get certified, especially if you don't have prior experience working in a healthcare setting. Generally, coders and billers with certifications are more likely to be employed — and to earn more than those who aren't certified.
If you already work in a medical office, you might consider asking your employer about any requirements they want you to meet to move into this position. If you're just starting out in pursuing one of these roles, however, you may also find that some medical offices prefer to hire medical coders and billers with an associate's or a bachelor's degree or a certificate demonstrating they've completed a training program. Getting certified is a wise idea, simply because there's ample information you'll need to know and understand to do well in these roles. A program can teach you that, and more.
Some colleges offer in-person and online certifications tailored towards both medical coding and medical billing. The nice thing about this career path is that it's possible to move into a coder or biller role in just a few months — most certification programs take between four and 15 months to finish.
Once you're ready to get certified as a coder, you can register to take the Certified Professional Coder (CPC) exam through the American Academy of Professional Coders (AAPC). In order to get fully CPC certified, you'll have to have either two years' worth of work experience or 80 contact hours of a coding preparation course and a year of on-the-job experience doing medical coding. If you don't yet have either, however, you can earn the CPC-A apprentice status upon passing the exam. Then, once you have enough relevant experience, you can provide proof of it to obtain your updated certification status.
Where Do Medical Coders and Billers Typically Work?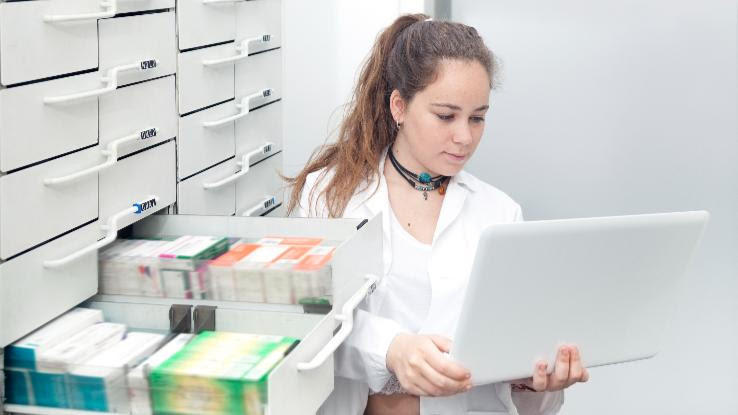 One of the most engaging aspects of medical coding and billing jobs is that you have the option to work in a variety of settings. Medical coders and billers work almost everywhere medical services are offered. From doctors' offices and hospitals to outpatient treatment centers and insurance companies, every medical institution — or entity that deals with payments related to medical services — needs someone to handle billing and claims needs. Even settings such as nursing homes and rehabilitation centers need people they can count on to serve as a liaison between their company and their patients' insurance providers.  
Medical billing and coding tend to take place behind the scenes in an office-type setting rather than in the actual care unit. You can work closely with doctors, nurses and other medical professionals to gain the knowledge you need to correctly document and create invoices for each patient, but these are generally administrative-type roles.
If you prefer to work on the other end of the spectrum, you might also look into opportunities at insurance companies. Many insurance companies hire medical coders to review the claims they receive in order to ensure their accuracy and to determine which parts of each invoice are covered under clients' policies.
Some medical coders also handle Medicare and Medicaid forms at insurance companies, government agencies and anywhere else that either plan is accepted. And, you may even be able to work from home. Medical coders and billers can work anywhere they're internet connected, both as freelancers and for employers.
What's the Average Salary for Medical Coders and Billers?
According to the US Bureau of Labor Statistics (BLS) the median annual wage for medical records and health information specialists was $45,240, or $21.75 per hour, in 2020. The growth rate for these types of jobs between 2020 and 2030 is expected to be around 9%, which is the average for occupations in the United States.
Keep in mind that the above salary may be higher or lower depending on a variety of factors. Some have to do with your degree of certification, while others are determined by the state you work in. For example, in May of 2020, the annual mean wage for medical records specialists in California was $55,020. In Mississippi, that number was $37,860.
To get more information about salary prospects in your own state, you can review the AAPC's salary information guide. There, you'll find a state-by-state guide that provides an overview of how much medical coding and billing pay in your state.
As with many other professions, the key to finding success as a medical coder, medical biller or both lies in expanding your knowledge base and gaining experience. You'll want to start by pursuing a high school diploma or equivalent, gain on-the-job experience if possible, and pursue continuing education and certifications. Brush up on your computer skills as well. If you're interested in working in the healthcare field without taking on years of schooling, medical coding and billing can be great careers to pursue.