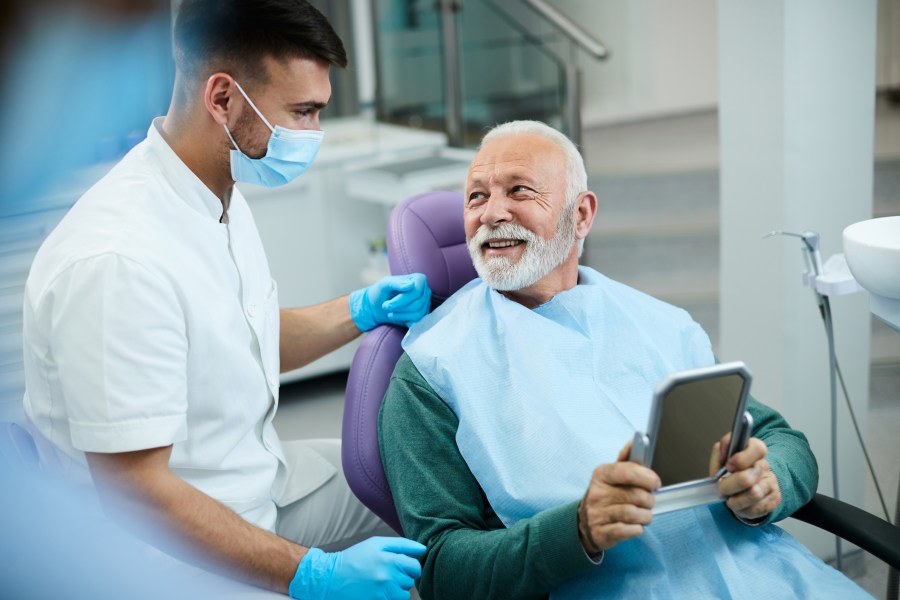 Dental care is essential for maintaining good health, and not just for the sake of your teeth and gums. Problems that start in your mouth can lead to cardiovascular disease and stroke, among other conditions. A recent study suggests that about 23% of Americans have no dental insurance at all, and another study found that, of folks who do have insurance, about 22% of them were not using it to seek care. This was not due to laziness or poor hygiene, but rather, costs of dental care can be probilitive even for people who do have some dental insurance.
If you're one of the lucky Americans who has access to dental insurance, taking advantage of your coverage will benefit your oral and overall health. If you don't have access to insurance through work, there are some providers who sell to individuals, and we've noted them here below. To get the most out of your dental insurance plan, you need to find a plan that fits your needs and budget. This article will compare the best dental insurance companies in 2022. We look at each company's pros and cons to help you choose the best dental insurance company for you.
Cigna – Best for Senior Adults
With a vast network of over 93,000 dentists, Cigna is the ideal dental insurance plan for those who lead a nomadic lifestyle or travel frequently. In addition, the policy allows users to access dental services from different hospitals nationwide.
Cigna provides three types of dental insurance policies that can be purchased by individuals:
Cigna Dental 1500: This policy covers up to $1,500 annually for restorative services and $1,000 for orthodontia. The applicable deductible is $50 for individuals and $150 for families. The Cigna Dental 1500 is the company's highest policy cover, including planned and unplanned care. The average monthly premium for this policy plan is $39.
Cigna Dental 1000: This policy is comparable to the Cigna Dental 1500, with the primary difference being that holders of this policy pay a lower premium of $33. However, the policy does not provide coverage for orthodontia.
Cigna Dental Preventive: With no applicable deductible for families and individuals, this policy covers the basics of dental health maintenance. The policy does not cover restorative and orthodontic services. Individuals can access this policy with an average monthly premium of $19.
Overall, any of the Cigna plans include free in-network preventive services, meaning subscribers don't have to pay a deductible for preventive care, and the company has an extensive network of dental providers. The cons of a Cigna plan include lack of coverage for cosmetic procedures or implants. And also important to note is that Cigna imposes a waiting period of six to twelve months for major dental services after you become a member, which is less than ideal, especially if your issue is causing you pain.
Delta Dental – Best for Families on a Budget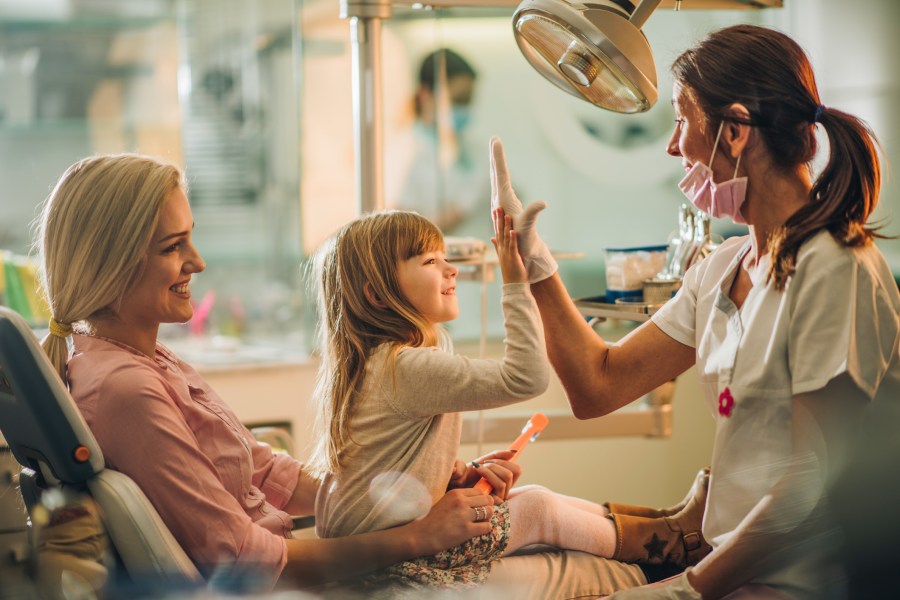 Best known for affordable orthodontic care, Delta Dental provides nationwide insurance coverage thanks to its vast network of providers. The insurance provider is one of the largest, with a network of over 152,000 dentists.
Delta Dental Insurance provides affordable dental family insurance for those on a budget. The insurance provider offers HMO dental plans (HMO stands for Health Maintenance Organization, and these plans restrict you to doctors who are in-network) with no annual maximums or deductibles. Moreover, Delta Dental offers five policies with coverage in 50 states.
Delta Dental Insurance provides insurance policies for individuals, families, seniors, and retirees. An example of one of the company's policies is the Delta Dental PPO which connects patients with a network of dentists who accept subsidized fees for dental services, therefore reducing out-of-pocket costs. PPO stands for Preferred Provider Organization, and generally any plan with PPO in their title will let you see both in-network and out-of-network providers.
Delta Dental also administers AARP dental insurance for seniors aged 50 and above, which covers standard dental services.
As far as pros go, Delta's affordable premiums are top of the list. We're also a fan of their HMO plans with no annual maximums or deductibles. But it's important to check the fine print when choosing a plan, as some plans do not cover all procedures and have a long waiting period for major dental services.
Aetna – Best for Individuals and Families
A popular dental insurance provider, Aetna provides various policies for United States individuals and employers in two primary categories; DMOs and PPOs. DMOs, like HMOs, are plans that restrict you to in-network providers.
A Preferred Provider Organization (PPO) connects patients with a network of dentists who accept insurance coverage, while a Dental Maintenance Organization (DMO) plan provides policyholders with a list of dental providers offering their services at a fixed cost. Most of the plans that Aetna offers need to be acquired through an employer. If your employer does offer coverage through Aetna, check to see if you can choose between a DMO and a PPO plan. If you already have a dentist that you really like, whether or not that dentist is in-network might be the deciding factor for which plan you go with.
Aetna offers two plans that you can purchase as an individual, not through an employer. Direct Core PPO Dental Plan and the Direct Preferred PPO Plan both offer full coverage for preventative care to policyholders as well as assistance with other procedures. These plans tend to cost between $30-60/month, but a number of factors will determine your cost, so best to get a quote to understand what the plan is likely to cost you.
Aetna is known for its large network of dentists and years of experience providing dental insurance. When considering the cons of Aetna, compare the coverage for dental prescriptions to that of other insurance providers. Aetna usually falls short in this regard.
Aflac – Best Supplemental Plans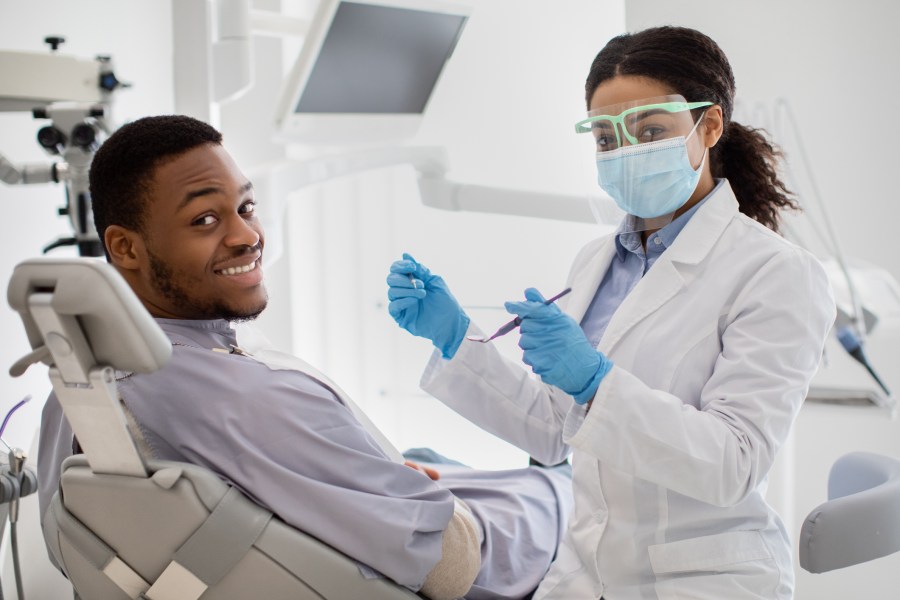 With 50 state-wide coverage, Aflac provides three types of supplementary dental plans. The supplementary plans offer additional coverage to an individual's existing dental plan. Aflac's supplementary plans are generous compared to others in what they will cover, for example, dental implants and orthodontia are covered to an extent by these plans. However, these plans are only available through an employer.
Humana – Best for Discounts
Humana Dental insurance is one of the prominent dental insurance providers in the United States, providing coverage in 48 states. The company regularly offers discounts to policy subscribers who access dental services through in-network providers.
Humana offers a range of insurance plans that you can purchase as an individual if they are not available through your employer. Some examples are:
Dental Preventative Value: Provides full coverage of preventative dental services after deductibles. The deductible is $50 for individuals and $150 for lifetime coverage, and the monthly premium is $19.99.
Dental Loyalty Plus: Provides full coverage of preventive services with a one-time deductible of $150 for an individual and $450 for a family. This means that your deductible is cumulative over the lifetime of your plan and doesn't reset each year. The plan offers increasing annual benefits with a maximum of $1,000 for the first year, $1,250 for the second year, $1,500 for the third year, etc. It comes with a pricier premium of $49.99/month, making this a good choice if you can afford that or if you anticipate having a lot of dental expenses in the future.
Bright Plus PPO: This plan has an annual maximum of $1,250 with a deductible of $50 for individuals and $150 for families. The plan fully covers preventive care only after a 3 month waiting period, with a 60% coverage of other services after the deductible.
You'll enjoy these plans if you're able to access the discounts offered for choosing in-network dentists, but most plans have high premiums and the co-insurance rates are high.
UnitedHealthOne
UnitedHealthOne provides affordable family dental plans in 43 states. In addition, the company offers dental insurance cover to individuals and employers. It also provides ten different insurance plans with supplemental dental plans starting at $20.91. In 2021, UnitedHealthOne ranked highest in the J.D Power Dental Satisfaction Report.
Some of UnitedHealthOne plans include:
Dental Essential: The plan covers 80% of the cost of preventative services starting on day 1, which increases to 90% then to 100% after one and two years, respectively. The policy offers a $50 deductible per person when using in-network providers and starts at $20.91/month.
Dental Primary: This plan fully covers all preventative services starting on day 1, and initially covers 50% of the cost of basic services (like fillings), with that coverage increasing to 65% then to 80% in years two and three. The plan offers a $50 per person deductible and starts at $23.50/month.
In general, you'll find that the monthly premiums are affordable, and you'll have plenty of options with ten policy options to choose from. Most services do come with a waiting period, and you won't enjoy maximum coverage until you've been with the company for several years. As a general trend, the plans provide poor coverage for orthodontic care.