Purchasing a car can be a hefty investment. In 2021, the average cost of a new car was $46,000, with a used car selling for $26,971. However, you don't need to have all of that saved away in the bank in order to purchase a new or new-to-you vehicle. Thanks to a diverse range of car financing options, it's possible to purchase your next car without having to drain your bank account.
The best part about car financing is that most loans are secure, meaning that your vehicle is used as collateral for the loan. Secure loans are far easier to obtain than unsecured loans, and they typically come with low-interest rates. So without much further ado, here are six great lender options for car financing in 2022.
PenFed Credit Union
PenFed (Pentagon Federal Credit Union) is a credit union lender that offers affordable auto loan rates. You can easily access an affordable auto loan with no minimum credit score requirement. Additionally, PenFed provides car loans from $500 to $100,000, a broader range than other lenders. PenFed offers loan terms of 36 to 84 months to borrowers in all 50 states.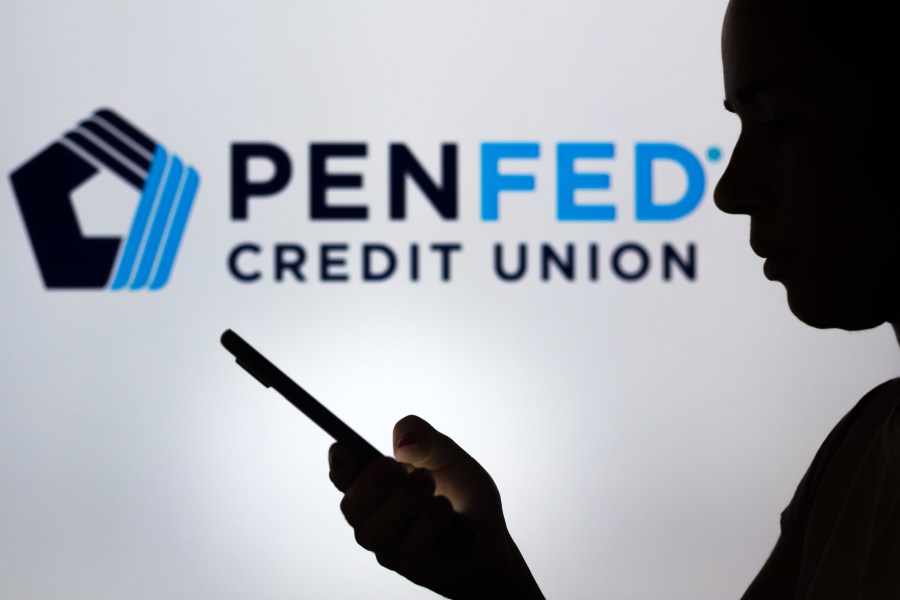 Aside from auto loans, PenFed provides cash allowances and a financing option of up to 125% from its network of manufacturers. You can check on their website to see if your choice of vehicle is eligible for this financing option. Since it is a credit union, you will have to register as a member to get an auto loan. To become a member, you will have to make a minimum deposit of $5. If you don't wish to become a member, you can still apply for car financing, but be advised that the auto loan rates will be higher.
Pros
Provides up to 125% financing
Wide range of loan amounts ($500 to $100,000)
Provides used, new, and refinancing loan options
Borrowers using their car buying service can access discount rates
Cons
Membership is a requirement
Long loan terms require a high minimum loan amount
For lower rates, borrowers need a good credit score
Bank of America
As one of the world's largest banks, Bank Of America is a household name in all 50 states and obvious place to look for a competitive auto loan. Bank of America's auto loan application is seemingly modern and straightforward. You can get loan approval in a minute, literally. Also, the bank provides different car financing options for used and new vehicles, including lease buyouts and refinancing.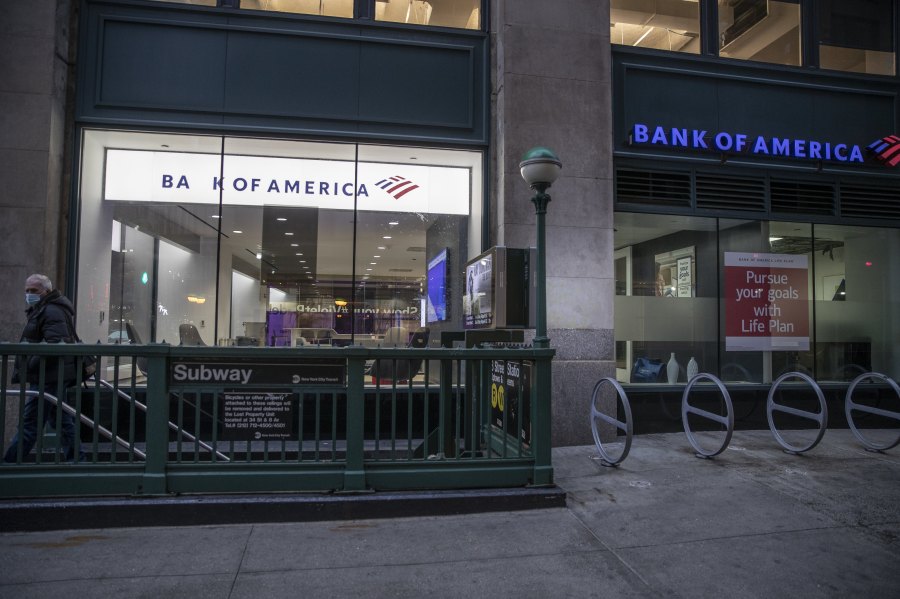 The bank offers a low APR, but only if you're interested in financing a vehicle not included in the bank's ineligible list. As a bonus, if you decide to pay off your loan early, the bank won't charge you penalties.
Pros
A fast loan approval process
Loan terms and rates are available online
Provides used, new, and refinance car loans
Cons
High minimum loan amount of $7,500
Limits the choice of vehicles eligible for financing
LightStream
Another great lender option for car financing is LightStream. With LightStream, you don't have to leave your home to apply for a loan. The lender provides car financing applications online. In addition, LightStream provides a wide range of auto loan options.
Through their 'Lending Uncomplicated' program, LightStream offers loans with no limit on age or vehicle mileage, and does not require an appraisal. The program offers a minimum loan amount of $5,000 with 20 to 84 months repayment terms. However, borrowers must demonstrate an excellent credit history to be eligible for an auto loan.
Pros
An online hassle-free process
No limit on the choice of vehicles
Borrowers with excellent credit can access unsecured loans
Cons
Only accessible to borrowers with good credit
Consumers Credit Union
As a credit union, Consumers Credit Union offers membership to anyone wishing to access auto loans. As a member, you will be able to apply for affordable loans, with no minimum or maximum amount. Unlike other credit unions, it is very affordbale to become a member of Consumers. You will only have to pay a one-time membership fee of $5.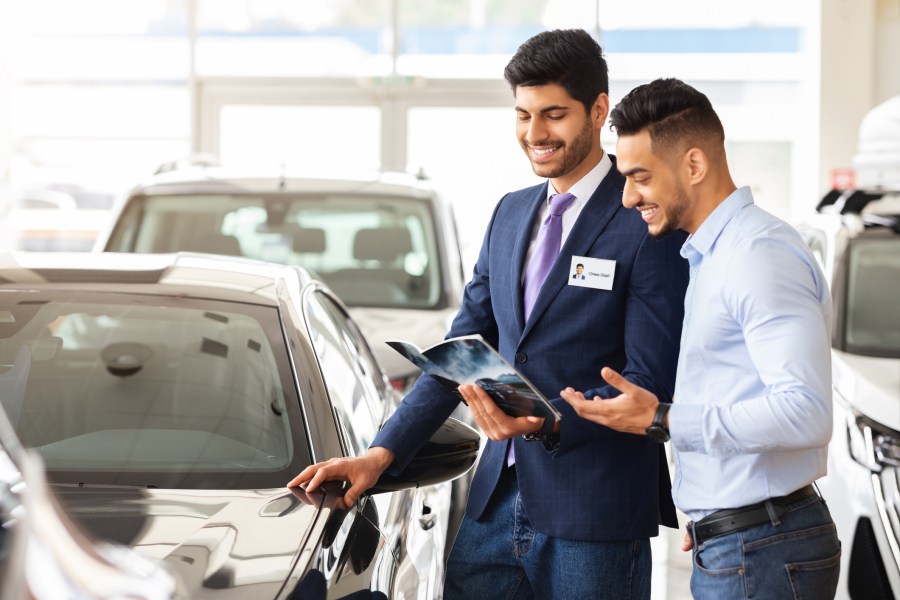 Membership is not mandatory; however, as a member, you get a discount of 0.25% if you pay via your CCU account. You can make an application online or by calling CCU. A representative will walk you over the financing options and the terms. The lender offers a low annual percentage rate with no minimum loan amount. You also opt for payment terms ranging from 0 to 84 months.
Pros
No maximum or minimum loan amount
Provides used, new, and refinance loans
Cons
Membership is needed for low auto loan rates
myAutoloan
Best known for providing car financing to borrowers with bad credit, myAutoloan is not so much a lender itself but rather a marketplace to compare offers from various lenders and find the best fit for you. The lenders offer repayment terms of 24 to 72 months with a minimum loan amount of $8,000. The lender provides financing options for new and used vehicles and refinancing lease buyouts and private parties.
The lender's application process is relatively fast. After submitting your application, myAutoloan will match you with close to 4 lenders based on your credit. Then you can select which lender offers better loan rates and terms. After the selection, you will receive a check or an online certificate in less than 24 hours.
Pros
Has a network of multiple lenders
Accessible to borrowers with poor credit
Provides used, new, refinance, private party loans, and lease buyouts.
Cons
High minimum loan amount
Not available to borrowers in Alaska or Hawaii
AUTOPAY
Similar to myAutoloan, AUTOPAY is neither a bank nor a credit union. The lender simply links borrowers to various lenders based on their credit history. AUTOPAY is the best option for refinancing due to its flexible credit requirements and competitive rates. You can access auto refinancing with rates as low as 1.99%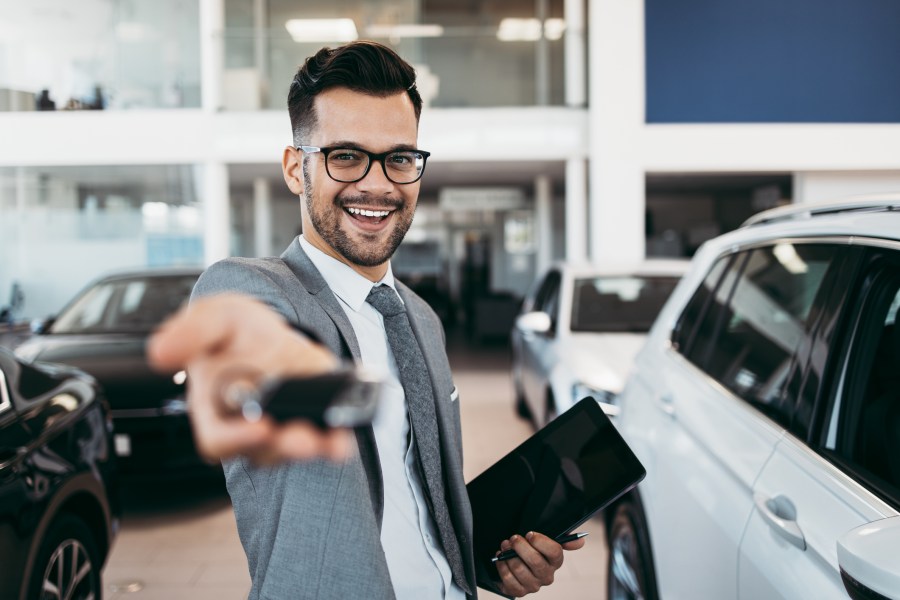 To be eligible, borrowers have to be 18 years of age with a minimum credit score of 600. Additionally, you need to have a monthly income of at least $2,000. AUTOPAY lenders offer borrowers repayment terms ranging from 24 to 84 months, with a minimum loan amount of $2,500.
Pros
Provides a range of refinance options
Cons
A minimum credit score requirement. Low loan rates apply to those with good credit history