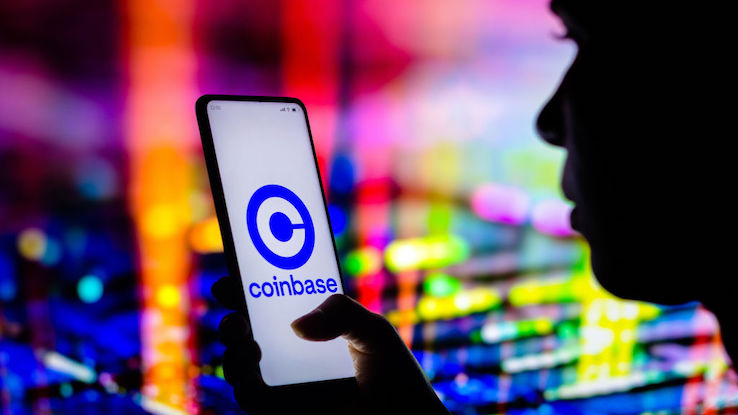 If you've started looking into buying and selling cryptocurrencies, you've probably heard of Coinbase. As one of the most popular crypto exchanges — digital platforms where you can purchase, trade and sell crypto coins online — Coinbase enables you to manage and store your crypto holdings in addition to participating in the crypto ecosystem in a number of other ways. Whether you're looking to buy Bitcoin or Ethereum using fiat currency or are simply looking to convert your Ethereum to Doge, Coinbase has you covered. 
But just why did Coinbase become so popular, and is it really the platform you want to go with? To help answer those questions — and help you decide whether you're ready to sign up — we're taking a look into the basics you need to know about Coinbase and what it's like using the platform.
What Is Coinbase?
Coinbase is a website platform where users buy, sell and trade crypto. Started in 2012 by Brian Armstrong, Coinbase is also a decentralized company with no physical headquarters; it operates remotely and completely online. Armstrong initially set up the company to buy and sell Bitcoin. However, Coinbase has grown to support transactions with dozens of different cryptocurrencies.
Coinbase also offers a variety of products for customers and their independent cryptocurrency wallets. Currently, the platform supports trades in 100+ countries and trades with over 100 cryptocurrencies, including:
Bitcoin (BTC)
Polkadot (DOT)
Ethereum (ETH)
Cardano (ADA)
USD Coin (USDC)
Dogecoin (DOGE)
Algorand (ALGO)
Stellar Lumens (XLM)
Polygon (MATIC)
Solana (SOL)
Shiba Inu (SHIB)
DAI (DAI)
Uniswap (UNI)
Litecoin (LTC)
SushiSwap (SUSHI)
To see a complete list of supported crypto, you can visit Coinbase's asset directory.
As a new trader, working with crypto can sometimes seem overwhelming. However, once you understand the ropes, you'll be trading like a pro in no time. Coinbase's interface is straightforward, and you'll only need a few basic computer skills to get started. So how does it work? First, you need to create an account.
How to Open a Coinbase Account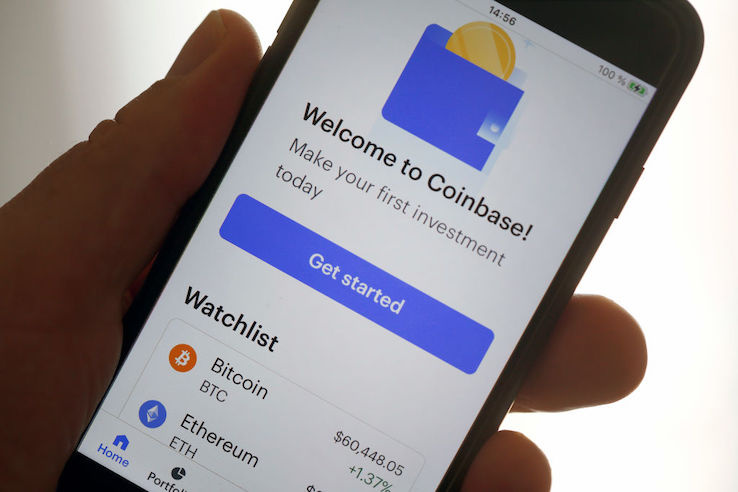 Opening an account is pretty easy; however, there are specific criteria to meet before registering with Coinbase. You need to:
Be 18 years or older
Have a device with internet access (computer/smartphone)
Have a driver's license or state ID card
Have a phone number to receive text-message verifications
Have the latest version of your internet browser
Step 1: Visit the Coinbase Homepage
If you meet the above criteria, you can set up your account by visiting Coinbase.com. You'll see that Coinbase provides resource links to help you learn more about the platform and trading in general as you navigate through the homepage. The "learn" and "company" tabs give you information on how to trade and an overview of the company, respectively. The "products" tab shows you various functions you can perform and features you can access, like your crypto wallet.
Step 2: Add Your Basic Info
While on the homepage, you need to provide basic information, including your email address, full name and password. It's advisable to set a strong and memorable password. If you have quite a few passwords to keep track of, you can use password manager apps to encrypt and save these details.
Step 3: Complete Your Email Verification
Once you input your info, Coinbase sends an email to verify you are who you say you are. The email contains a link to redirect you to the next step after clicking it.
Step 4: Complete the Two-Step Verification Process
In the next step, Coinbase requires you to set up a two-step verification process for security reasons. You need your phone number for this step. If you happen to lose your password or forget your email address, the two-step verification helps you access your account using your phone.
You need to input your phone number and the country you live in on the verification page and then submit it. Then, Coinbase sends an authentication code to your number. After that, input the code on the page and submit it. If you don't receive a code, you can request another code or use a different phone number.
Step 5: Verify Your Identity
Next, Coinbase verifies your identity by asking a series of questions. In most cases, the questions relate to facts about you, such as the name and number of the street you grew up on. The verification step is to help you recover your account if you lose your login credentials and must verify who you are.
Step 6: Start Trading
After completing the above steps, you'll be directed to your account page. You then need to add a payment method for buying crypto. Coinbase accepts the following payment methods:
Bank account for large sums
Debit card for small sums
Wire transfers for large sums with no limits
Coinbase also needs to verify your payment information after you submit it. This takes less than a minute. After verification is complete, you'll see a green button with the tag "Buy Crypto." You're now ready to start trading.
How to Trade (Buy/Sell/Convert) in Coinbase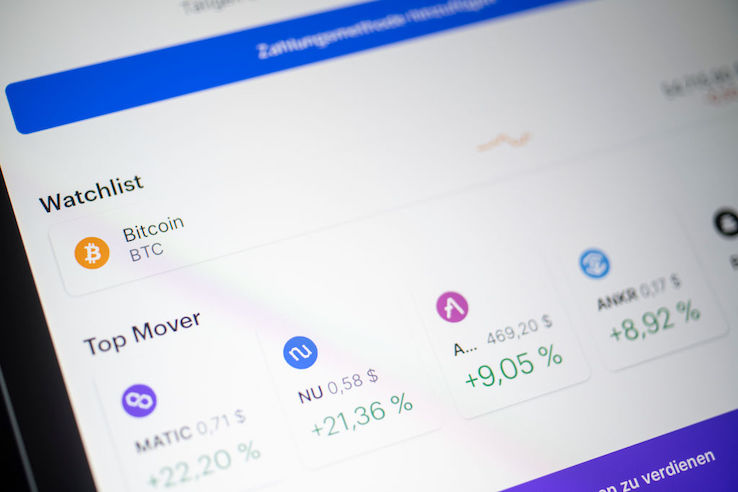 After setting up your payment method, you can buy and sell crypto on the platform. Here's how to get started with these transactions.
Step 1: Choose Buy/Sell
If you're using your computer to buy crypto, go to the top right corner of Coinbase's main page and click the "Buy/Sell" button. If you're using your smartphone to access Coinbase, you can also buy and sell crypto by clicking the two arrows in the middle section at the bottom of your app homepage.
Step 2: Make an Order
After completing the first step, you'll see a popup with options for buying, selling and converting currency. Select the "Buy" option, choose the cryptocurrency you want to buy and input the amount you want to buy in dollars. Click "Buy Now" next. Keep in mind that, in the U.S, the minimum amount for purchase on Coinbase is $2 and the maximum for one transaction is $25,000. Any order below the minimum amount will return an error notification.
You can also set the number of times you want to place the order. For example, you can make a one-time purchase or set up your account to make the same purchase at regular intervals.
Step 3: Confirm Your Purchase
Once you input all your purchase details, you can click the "preview purchase" button. This shows you the number of tokens, a payment breakdown and the cryptocurrency price. Finally, if you're okay with the purchase details, you can buy your coins by clicking the "Buy Now" button.
Coinbase can give you information about every transaction you make. You can click the "View Transaction" button from the portfolio page for a detailed breakdown of your purchases, sales and trades.
You may not receive your crypto immediately, but Coinbase allows you to convert or sell your crypto as you wait. Selling currency on Coinbase follows the same approach as buying. You'll click "Sell" and select the amount of crypto you intend to sell for fiat currency in the popup window.As the cryptocurrency market continues to diversify, Coinbase maintains its reputation as a reliable and high-profile platform. Coinbase is a widely known brand, and the company has more than 40 licenses to operate within the United States. The platform also employs a number of extensive security measures to keep your details safe. While you should never assume any cryptocurrency is ever completely safe from hacking or scamming, you can feel confident overall in utilizing Coinbase on a regular basis.