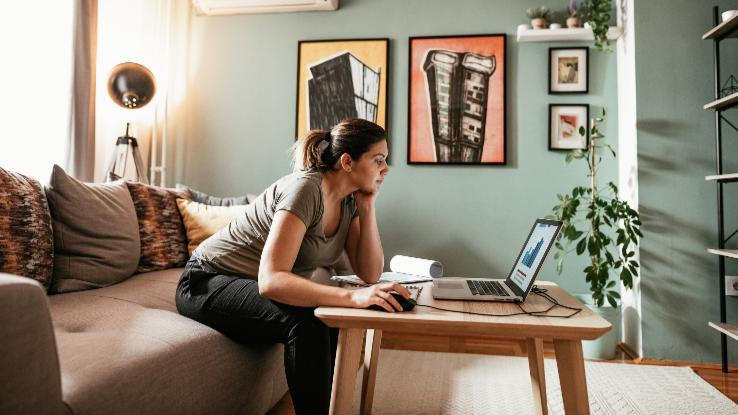 When you're looking to get into investing, opening a brokerage account is the first step — or maybe the second or third, after you've done plenty of research — you'll need to take to get started. A brokerage is the company (or, these days, the online platform) that facilitates your trading transactions, particularly buying and selling stocks. Trading stocks that are listed on the major exchanges nearly always requires a brokerage's oversight, so you'll need to pick one. And, of course, you'll want to pick the right one. What's a beginning investor to do?
Today, there are many great brokerages to choose from. So how do you decide which to go with? We've prepped an overview of some of the best brokerage accounts for beginners, all of which you can set up in minutes right from your own computer. As an added bonus, 0% commission trading and no account minimums are perks of all of the brokerages you'll find on the list.
TD Ameritrade: Best Learning Tools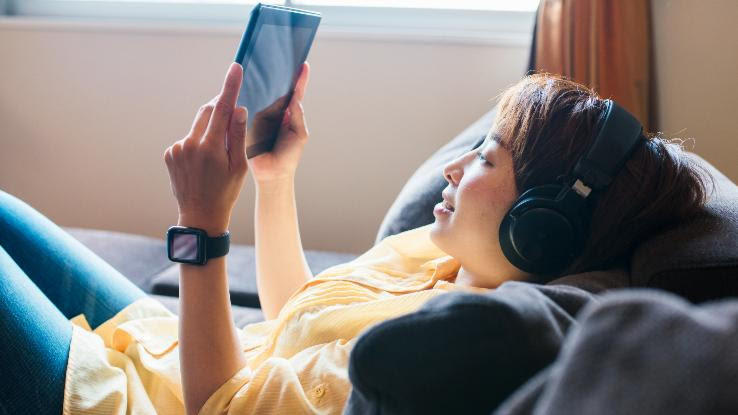 While TD Ameritrade is a great platform for traders of all experience levels, it can be particularly helpful for investors who are new to trading. The platform includes an education center that's full of free articles, videos and webcasts that can introduce you to any aspect of trading that happens to pique your interest.
While TD Ameritrade offers a huge array of learning tools, it also has a great system in place designed to keep things from getting overwhelming. Simply choose from a selection of goals such as "learn the basics" or "create an income strategy," and the platform will suggest a learning path built around your needs.
Another of TD's perks is its thinkorswim platform, which features a paper trading account where you can practice new trading techniques with pretend money. That way, you can build your confidence and sharpen your skills before putting your actual hard-earned cash on the line.
NB: TD Ameritrade was acquired by Charles Schwab in October of 2020. While the two may eventually merge, they're currently still offered as two different trading platforms.
Webull: Best for Investor Interaction
Webull is another great option for beginning investors due to its wide range of user-friendly features. It offers access to stocks, exchange-traded funds (ETFs), options and American Depositary Receipts (ADRs) along with a selection of cryptocurrencies.
While its crypto options aren't quite as extensive as those you'll find on platforms like Coinbase, Webull does facilitate fee-free crypto trades. Its offerings include major currencies such as Bitcoin, Ether, Litecoin and more. There are even a few smaller but popular coins such as Shiba Inu and Dogecoin available.
Webull also offers a selection of free courses for beginning investors and provides social media-style user commentary tabs where investors can share their thoughts about each stock. Between its easy-to-navigate platform, excellent charts service and extensive research features, Webull is quickly emerging as a retail investor favorite.
Fidelity: Best for Retirement Planning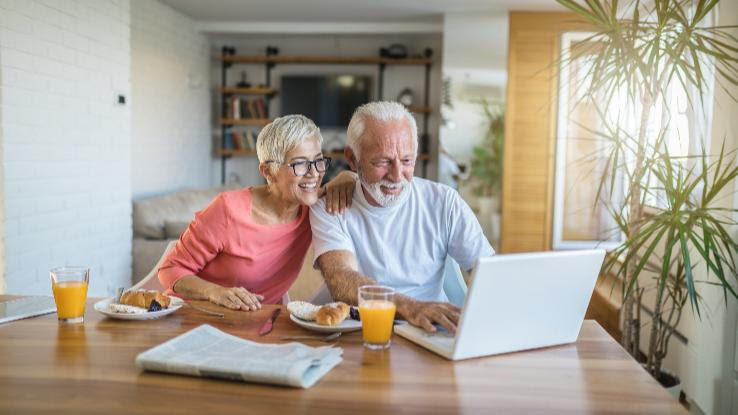 Looking to start building your retirement fund? If so, Fidelity may be the brokerage for you. While Fidelity features a solid platform that works well for traders with a variety of goals, its array of tools and calculators is part of what really makes it stand out.
For instance, Fidelity's Retirement Score can give you a good idea of whether or not you're on track with the financial aspects of retirement planning. If the results turn out to be less than flattering, the platform can also provide you with tips and suggestions that can help you recalibrate your investing strategy.
Not only does Fidelity offer stocks and ETFs, but it also gives you access to an impressive 3,000+ mutual funds with no transaction fees. You can use Fidelity to open a retirement account or simply to research the best financial moves for your goals.
E*Trade: Best for Analysis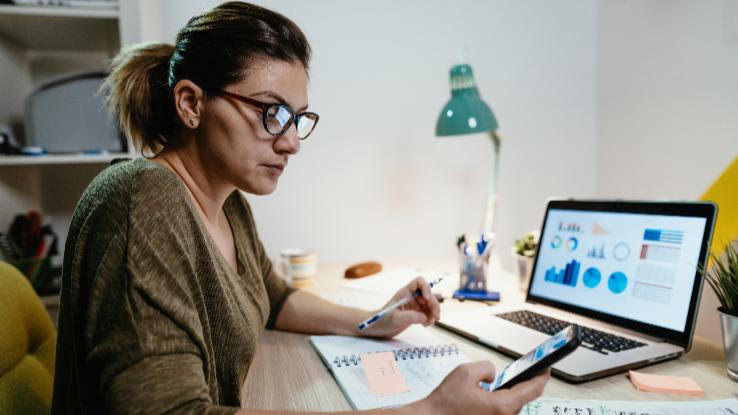 Ever since E*Trade went commission-free in 2019, it's been another popular favorite among investors. E*Trade was acquired by Morgan Stanley in 2020 and was named the best brokerage for beginners in Benzinga's 2020 Fintech Awards.
E*Trade features an entire "new to investing" section for beginners, which includes step-by-step guidelines that walk you through everything from opening your account to buying your first stock. Once you get the basics down, you can pull up the advanced trading resources, where you'll find live market commentary, free streaming market data, real-time quotes and news, research screeners and more.  
E*Trade currently offers two trading platforms, E*Trade and Power E*Trade. While beginners do well starting with the original, Power E*Trade is a great step up when you become more experienced. It offers over 100 technical studies, multiple drawing tools, customizable options and more.
SoFi: Best for Free Financial Advice
SoFi is another commission-free brokerage that's great for beginners, largely because it offers clients access to financial advisors at no extra cost. SoFi first made a name for itself in the world of student loans and, since the launch of its investing platform, has maintained its vision of helping each client achieve their financial goals.
SoFi was also one of the first brokerages to offer fractional share purchases, which allow you to buy smaller percentages of a stock rather than a full share. Several other brokerages, such as Schwab and Fidelity, have since followed suit. That said, TD Ameritrade does not offer fractional shares, while Webull currently only allows these purchases on certain stocks.
SoFi also offers a range of cryptocurrencies. However, it does charge fees of up to 1.25% per trade, while competitors such as Webull offer them for free. Overall, SoFi is good for investors who are interested in stocks, ETFs and fractional shares. It does not, however, offer investments in mutual funds, index funds and bonds, options, forex and futures.
Schwab: Best Overall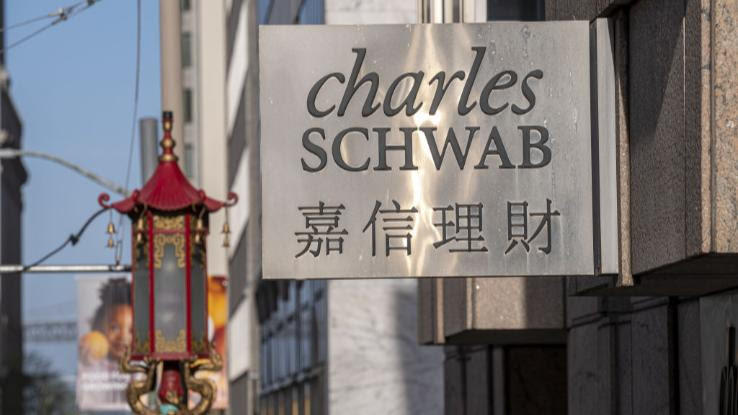 Founded in 1971, Charles Schwab has been in the brokerage game long enough to build a great reputation and demonstrate an impressive track record when it comes to facilitating investing. Aside from the brokerage's online platform, Charles Schwab also has a network of 300+ physical locations across the United States.
Overall, Schwab may be the best brokerage for investors, as it combines many of the top features you find separately on an array of other platforms. Schwab's educational section offers resources for beginners and experienced traders alike. With the use of its guided learning paths, you can easily follow a pre-mapped course to help you master the skills that interest you.
Schwab's Equity Ratings are also a great resource for new investors because they provide A–F grading scores on nearly 3,000 stocks. While there are also plenty of research tools available on the platform, the rating system is a great way to get started in quickly assessing stocks' viability while you learn to use them. The platform also features a "risk vs.reward" Trade and Probability Calculator, real-time support from trading professionals and live daily broadcasts.
Schwab offers a wide range of stocks (with free fractional trading), ETFs, options, futures, mutual funds, money market funds, bonds and annuities. While you may not need all of its features in the beginning, Schwab is a great place to open a robust brokerage account that you can grow into at your own pace.