Where Are the Best Coworking Office Spaces in San Francisco?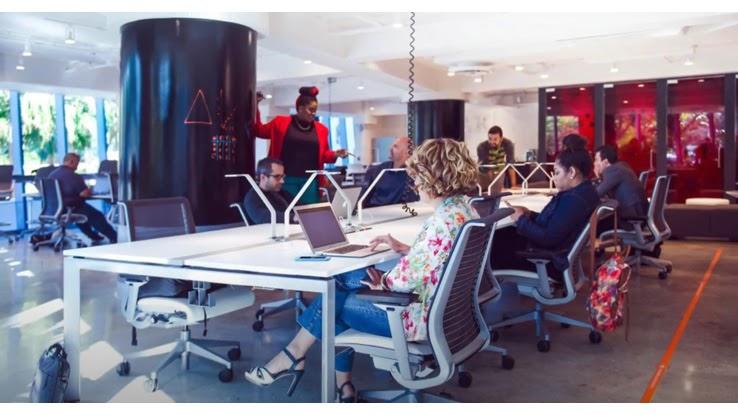 Co-working spaces provide much more than a place to get in a full day of work outside your home or local coffee shop. This is especially true in San Francisco, a vibrant city characterized by numerous unique neighborhoods, an abundance of dining options and many easily accessible transportation hubs. Several sites are located near major roads and freeways, providing easy accessibility by car.
Many of these co-working spaces can be found in the heart of the city and have just as much to offer on the inside as they do on the outside. Let's take a look at some of the best options.
Covo San Francisco
Covo San Francisco is located on Mission Street in San Francisco's SOMA neighborhood. Several innovative companies can be found nearby, including Zendesk and Slack. This coworking space is also within walking distance of numerous bars, restaurants and museums when you're ready for some downtime. If you feel like stretching your legs a bit more, you can head to SOMA Pilipinas, one of the city's hottest new cultural districts.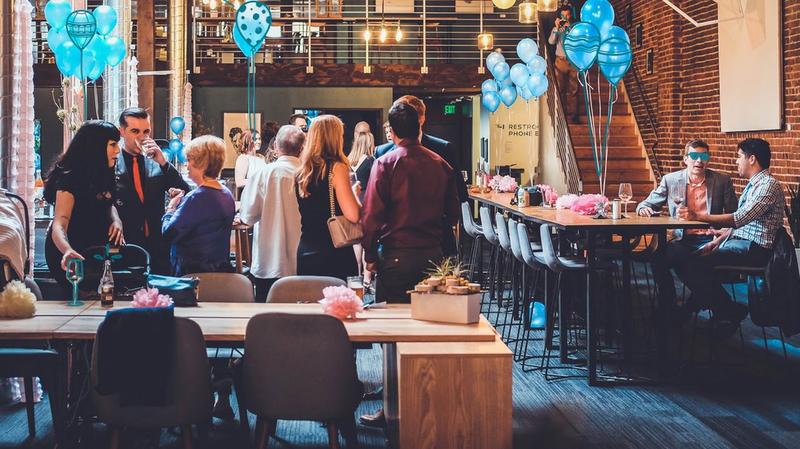 Covo certainly finds itself in an interesting location in the heart of the city, which means there's plenty to keep workers happy on their breaks throughout the day. The coworking space is housed in a three-level community that's rich in arts and culture, with amenities such as a bike room, day-use lockers, a coffee shop, tap lounge and 24/7 access. The space is also pet friendly, so you don't have to worry about leaving Fido at home to get in a productive day at the office. Membership options range from hourly coworking to private office spaces.
SHARED
SHARED is located at the intersection of Bryant Street and 5th Street in San Francisco's bustling SoMa (South of Market) neighborhood. Highlights in the area include San Francisco Museum of Modern Art and Moscone Center, a bustling events venue. To recharge or stretch your legs, head to Yerba Buena Gardens or Salesforce Park at Salesforce Transit Center. This 5.4-acre elevated park lets you walk four stories above the city streets for some fantastic views. If you're driving to it, the space is just off I-80, making it especially convenient for commuters and meetings.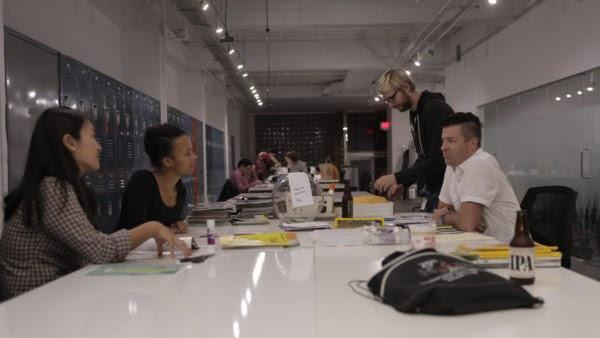 To take advantage of public transportation, SF Caltrain Station is just a few blocks away. While the station boasts several eateries, there are plenty of other places to grab a snack or enjoy a lunch meeting in the neighborhood. Bike parking is also available if you live near enough to bike to work. On the inside, SHARED features 5,500 square feet of shared workspace and 1,700 feet of private workspace. Spacious 15-foot ceilings and numerous skylights keep the space open and bright.
ECO-SYSTM
ECO-SYSTM is located near the intersection of Howard and 1st Streets, just blocks away from city highlights like Salesforce Tower, San Francisco Museum of Modern Art and Yerba Buena Center for the Arts, which includes the luscious Yerba Buena Gardens. If you're in the mood to grab a bite to eat or drink, there are several cafes, restaurants and bars in the area. Local discounts are available, so you can see the city's highlights without breaking the bank.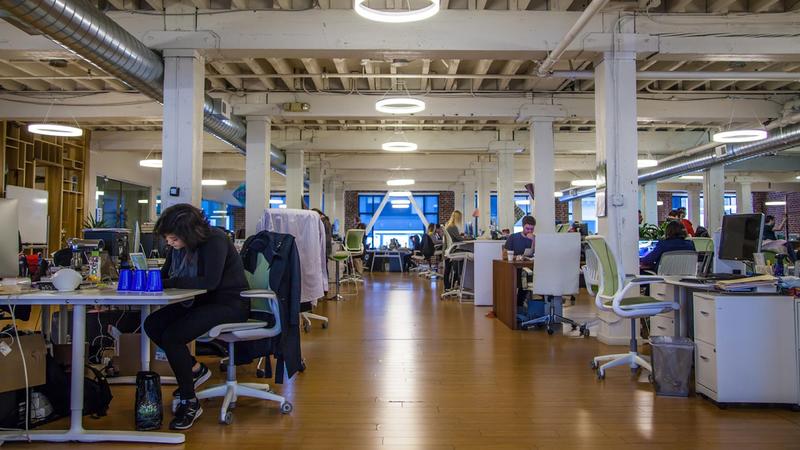 Other amenities include a shared kitchen with coffee, tea and snacks along with lockers, bike parking and networking events. On-site partnerships with Mirus Art Gallery and Temple Nightclub make this coworking space an intriguing space for all ages.
Bespoke
Bespoke Coworking is housed inside the bustling Westfield San Francisco Centre, located between the city's famous Market and Mission Streets. There's no shortage of opportunities to get out and explore your surroundings on breaks in this nine-story shopping mall. It's home to more than 170 restaurants and shops along with a multiplex cinema and a covered atrium.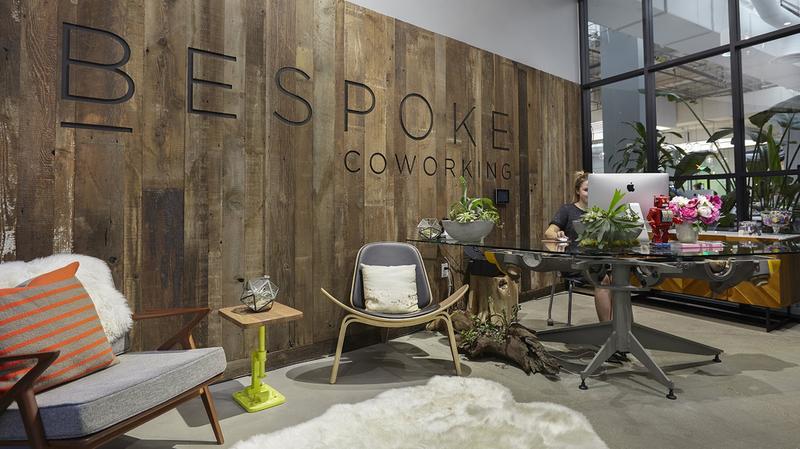 The coworking space is centered on retail technology and offers amenities such as bike storage, a shared kitchen, community events, rooftop access, showers and a private room for mothers along with vendor and partner discounts. If you feel like getting your blood pumping, check out the bocce ball green or the bouldering wall. Rooftop access provides sweeping views of the city, and this coworking space is also pet friendly.
The Laundry
The Laundry sits on the corner of 26th and Capp Streets on the outskirts of San Francisco's Mission District. Caesar Chavez is a block away, and the coworking space is just minutes from the 101 for easy commuting. The Laundry is partly an art gallery, featuring exhibits from local artists along with a cafe at the front of the gallery with coffee, espresso, tea and pastries. In addition to the spacious, two-story, 6,000-square-foot gallery, The Laundry also offers dedicated space for workshops and meetings.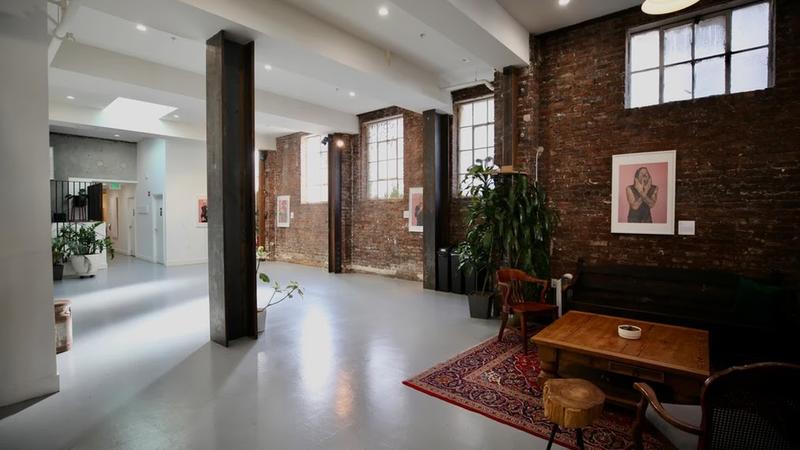 The Vault
San Francisco's The Vault coworking space is just as intriguing as its historic Jackson Square location. In fact, you don't need to have a sweet tooth to appreciate the fact that The Vault is housed in the original Ghirardelli Chocolate factory built in 1854. While some historic gems from the square's past remain, including the stunning Gold Rush-era architecture, the area is enjoying a boom in innovation and startup expansion. Unique amenities include the Vintage Library and the historic Speakeasy Lobby with an upscale bar.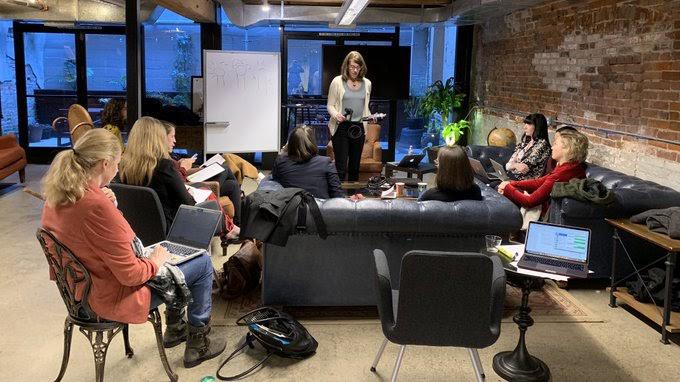 The neighborhood is renowned for its food and dining options, and The Vault provides artisan cold brew and beer on tap, as well as catered "lunch and learn" sessions and kitchens stocked with snacks, tea and coffee. When break time rolls around, you can take advantage of the exercise room, catch some z's in the cozy nap corner or enjoy some sunshine on the outdoor patios. The Vault is close to Bart, Muni and numerous parking lots, making it ideally situated for commuting and meetings.
The Hivery
The Hivery SF is situated at the Fort Mason Center in San Francisco, just steps away from the city's Maritime National Historic Park on one side and the popular Marina Green waterfront park with views of Alcatraz and the Golden Gate Bridge on the other. While many of the city's most popular coworking spaces can be found closer to the city center, the maritime setting gives this option a more peaceful vibe — exactly as intended.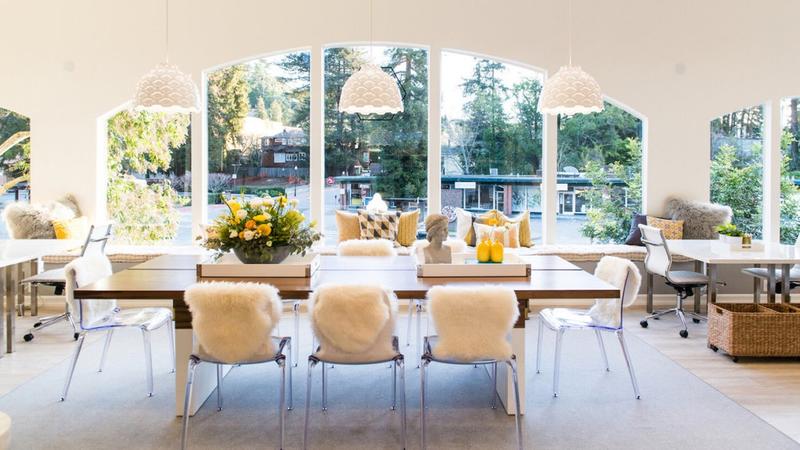 Even though the Hivery isn't in the heart of San Francisco's busiest streets and neighborhoods, you can still find plenty of food and dining options nearby, not to mention an impressive amount of green space for those break-time strolls. This coworking space is big on collaboration and offers numerous workshops throughout the year. The space itself is housed inside a chic art gallery environment to help keep the creative juices flowing.