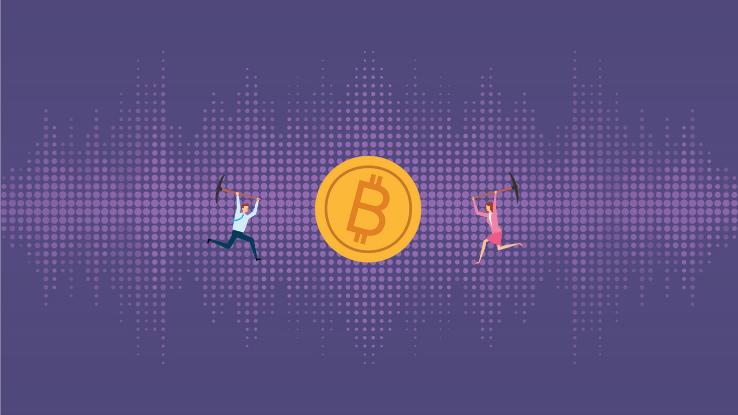 Whether you're new to the world of cryptocurrency or a seasoned investor looking to gain all the insight you can, we've got a list of great podcasts worth checking out.
Here, you'll find our picks for the top crypto- and blockchain-focused podcasts to subscribe to if you're interested in the world of digital currency. From insights into the overall landscape of cryptocurrency to advice on specific trends or sectors, there's something for every (would-be) investor.
Unchained
Laura Shin knows her stuff when it comes to the world of cryptocurrency. Once the senior editor of Forbes, Shin went on to become the first mainstream reporter to cover cryptos and blockchain technology on a full-time basis. Currently, she hosts two podcasts, Unchained and Unconfirmed, which feature interviews from industry insiders, the latest crypto news, and advice on everything from investing to filing taxes.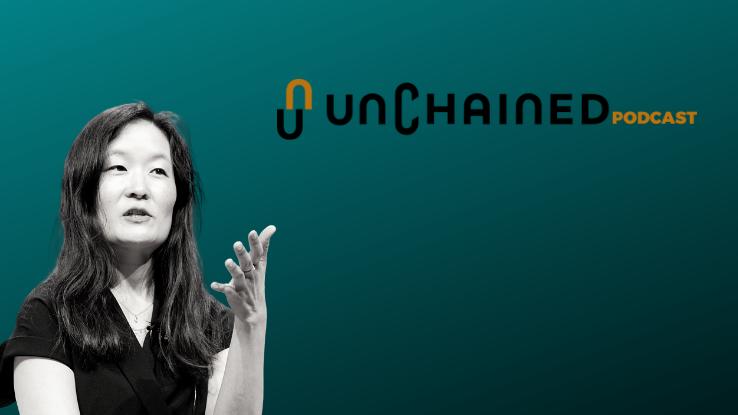 If you want to stay on top of cryptocurrency trends, you won't find a more knowledgeable and enthusiastic host than Laura Shin. She even has a great daily newsletter that'll keep you up to date on those days when you don't have time to tune into a podcast.
Invest Like the Best
Ever find yourself wishing you had better luck when it comes to investing? Invest Like the Best might be just the thing you need to hear. Host Patrick O'Shaughnessy and his industry-leading guests fill each episode with the type of thoughts, ideas, and methods that help separate average investors from those who are truly well informed — and successful.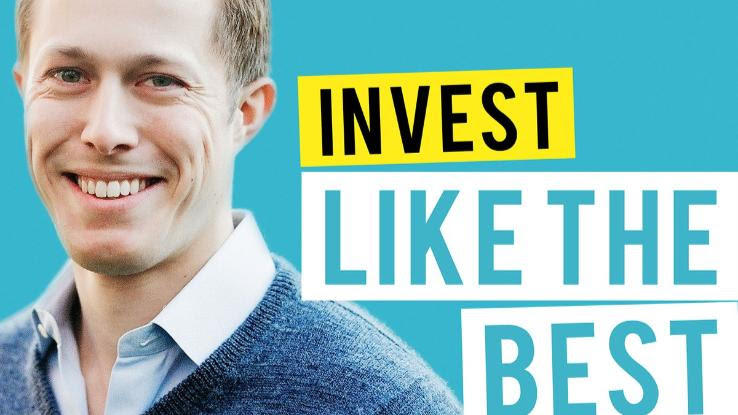 Both entertaining and educational, Invest Like the Best is a real asset when it comes to learning to think like an investor and business leader. Not only will you learn how to better invest your money, but you'll learn how to better use your time as well.
The Future Thinkers Podcast
If you're a deep thinker, this is the podcast for you. Mike Gilliand and Euvia Ivanova have been traveling the world as digital nomads since 2012, which led them to develop Future Thinkers — a place where listeners can tune in to deep philosophical discussions on everything from the nature of reality to the future of human society.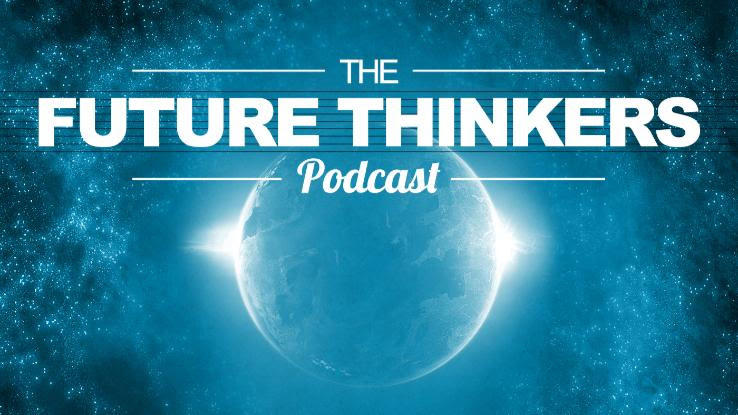 In each episode of Future Thinkers, the hosts explore topics such as emerging technologies, blockchain tech, AI, and virtual reality. Rather than just provide an overview of each topic, however, they highlight how each will play a role in shaping the future. Both Forbes and the BBC have applauded the podcast, calling it one of tech's best. So, if you're looking for insight that's not just about today's trends, this is a must-listen.
The Blockchain Show
Ever feel overwhelmed when you attempt to wrap your head around blockchain technology? If so, rest assured that you're not alone. As fascinating as cryptocurrency and the world of blockchain tech can be, it's also undeniably complicated stuff. That's where The Blockchain Show podcast comes in.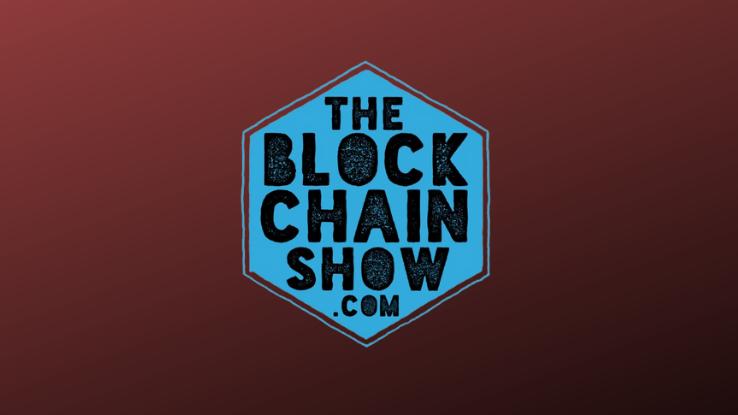 The Blockchain Show is a weekly podcast aimed at contributing to the demystification of cryptocurrencies and distributed-ledger technology. Featuring interviews with crypto insiders and industry leaders, the podcast manages to be both informative and entertaining.
If you're new to crypto, try starting from the beginning and learning as you go. If you've been into the blockchain scene for a while, skip straight to the latest episodes.
Blockchain Insider
Looking for the latest in cryptocurrency news? Blockchain Insider, a biweekly podcast, is a great choice if you're looking to stay well-versed in all things cryptocurrency, blockchain, and distributed ledger technology (DLT). Since its first episode in 2017, Blockchain Insider has been tracking the rise of Bitcoin, Ethereum, and other popular virtual currencies in a way that appeals to both seasoned investors and newcomers alike.
One episode each month is dedicated to summarizing all of the latest top crypto and blockchain technology news. The second takes a deeper dive into a particular topic, allowing you to gain a more thorough understanding of these industries and technologies.
Life in the Fast Chain
Want to learn more about blockchain technology from some of the industry's most respected thought leaders? If so, host Catherine Rutter's biweekly podcast, Life in the Fast Chain, has you covered. In each episode, Rutter discusses one of the world's most rapidly-evolving industries with those at the forefront of the virtual currency revolution.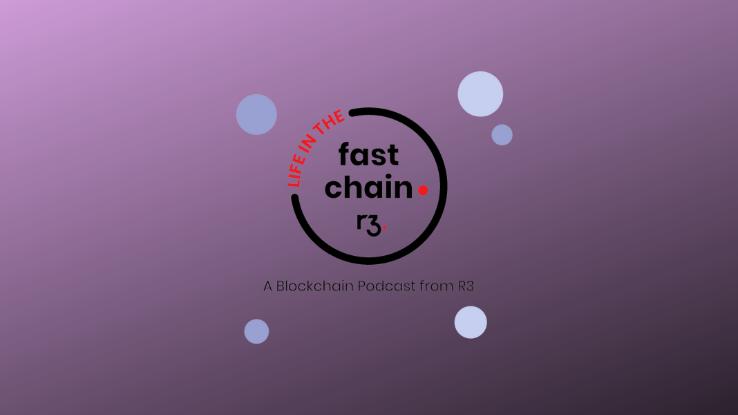 While Life in the Fast Chain may initially seem a bit overwhelming for newcomers, you'll be surprised by how much you pick up — and learn — by tuning in on a consistent basis.
The Breakdown With NLW
Nathaniel Whittemore is a respected name in the crypto world and, as the host of The Breakdown, he'll provide you with the latest (and some of the best) crypto-analysis the world of podcasts has to offer. To give you a sense of the big picture, this daily podcast analyzes everything from Bitcoin to macroeconomics and geopolitics.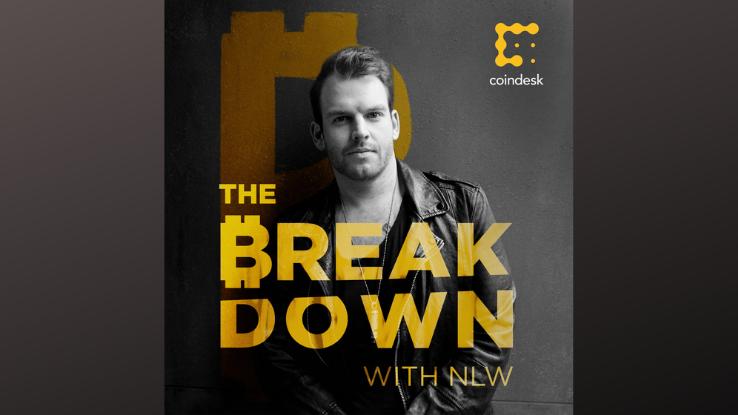 Each episode features interviews with prominent guests from the crypto, economic, and geopolitical worlds, all of whom provide fascinating insights into the emergence of digital currencies. If you want a front-row seat to the evolution of cryptocurrency — even as it's still unfolding — then The Breakdown is a must.
Unqualified Opinions With TwoBitIdiot
On a daily basis, Messari CEO Ryan Selkis sits down with top crypto industry experts and investors on his Unqualified Opinions podcast. The show's episodes feature candid interviews with top CEOs, founders, and other high-profile guests, offering you a true insider's view of the industry's latest trends.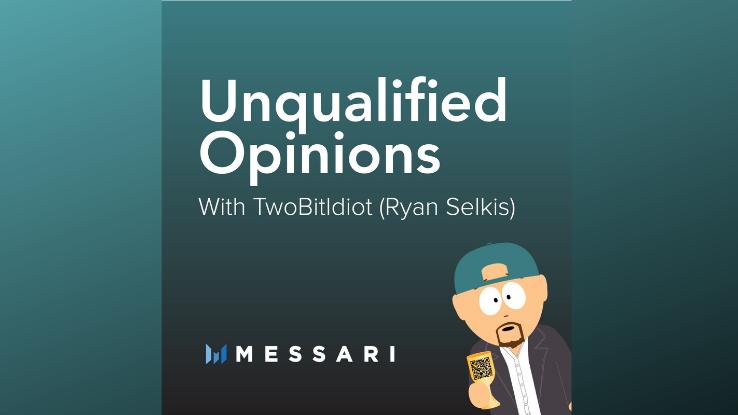 Unqualified Opinions covers a broad range of topics, including the evolution of Bitcoin, the latest in global cryptocurrency regulation, and the evolving effects of virtual currency on emerging markets. Whether you're looking to stay on top of the latest news as a blockchain professional or just want to gain the insight needed to make informed investing decisions, Unqualified Opinions makes a great listen.