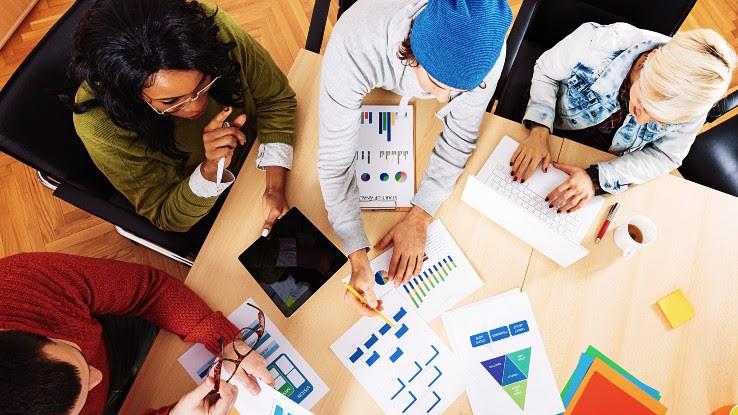 Whether you've already got personal capital to invest or need to find financial backers, getting a small business up and running is no small feat. There will never be a magic solution, but there is one incredible option that has helped many small businesses get going: equity crowdfunding.
But with so many of these platforms out there, there are a lot of questions you'll need answered before starting a crowdfunding campaign. Let's take a look at a few answers as well as the best equity crowdfunding platforms available today.
Before You Set Up Your Crowdfunding Page
While life and business don't demand we have all our ducks in a row before starting a new project, crowdfunding efforts often see more success if you do some research and planning first. So, what should you know before you try for funding? 
How Do the Platforms Work?
To put it simply, crowdfunding is the process of gaining financial investments from the online "crowd" of interested random strangers or established business-folk who're looking to expand their investments.
As the business creator, you're responsible for putting information on the platform that clearly explains your business idea, presents a plan, and answers the questions of folks interested in investing in you and that amazing startup you've got coming. This means financial statements, equity research reports, capital markets trends, and anything else that financial backers need to see for understanding what they're backing. Legally speaking, companies may raise up to $1 million in a 12-month period via crowdfunding equity programs.
Who Should Use Crowdfunding?
Equity crowdfunding is primarily for businesses that have strong growth potential and entrepreneurs who are ready to take their existing businesses to the next level by offering more products or expanding markets.
Who Invests Via Crowdfunding?
Investors in your crowdfunded business can be anyone from accredited backers — they meet income and asset requirements — to friends and family, everyday consumers, and your existing colleagues and business partners.
How Much Does It Cost?
Crowdfunding platforms charge different fees, usually involving a percentage of the money brought in as well as processing fees. These amounts are typically taken from the money raised, though some platforms do charge entrepreneurs a fee on top of the deductions, to cover paperwork, accounting, and other overhead for the platform.
Which Platforms Are Best Suited To Small Businesses?
As mentioned, there are many crowdfunding platforms. While some suit personal needs, such as raising mutual aid funds, others are a better fit for business endeavors. Below, we list the ones most profitable for a variety of business sizes and types, all of which you may want to consider before starting your fundraising campaign. 
Patreon: Best for Artists & Creatives
If you're not already familiar with this platform, Patreon is the prime option for folks working in creative and pop culture fields. Visual artists, writers, musicians, YouTubers, performing artists, podcasters, game inventors, and others in the creative sector often find full funding through their Patreon accounts.
Fans of your work pay for a subscription which, in turn, presents them with exclusive materials. For example, a musician may offer an early release of their next album to their contributors or YouTubers may provide their subscribed fans with shout-outs during their live streams.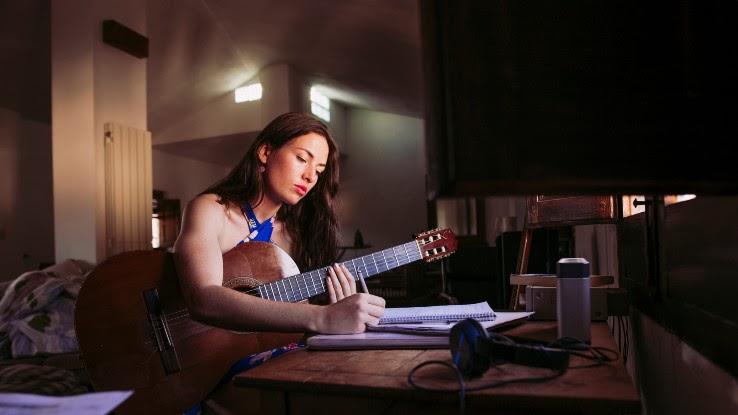 Patreon has produced more than $350 million in revenue, with the average patron paying more per month via rates above that of a Netflix subscription. The fee for creators on the platform is 5% of successfully processed payments and no processing fee for each payment, though payments are batched at the end of each month and a payout fee is charged for moving funds from the creator balance to your bank or PayPal.
Patreon has many pros, including continuous crowdfunding for creators (so no deadlines or targets), fewer content restrictions than other crowdfunding sites, multiple subscription plans available, and the ability to facilitate rewards for patrons. On the downside, there are no built-in promotional tools and there are many complaints on various issues with the platform.
Indiegogo: Best for Innovators With Long-Term Campaigns
Indiegogo is great for a variety of creators, but especially for innovators. Thus far, the platform has helped creators raise more than $1 billion for over 650,000 projects. There are no fundraising deadlines or specific targets you need to hit, but, instead, you can keep crowdfunding for your projects without having to create a new campaign.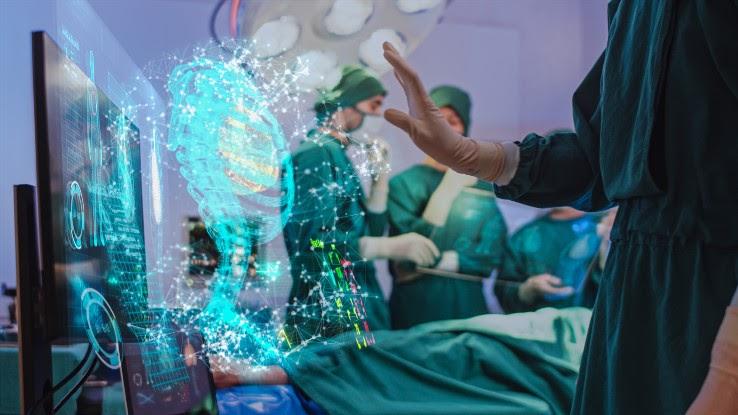 With Indiegogo, you can offer securities, apply equity, do revenue sharing, and even engage in cryptocurrency sales. A nice bonus with this platform is that you can test the viability of your projects with the "global network of early adopters." These investors will give a pretty good idea if your ideas are worth the investment you're willing to put in.
Additionally, there are automated promotional tools tailored to your needs, including auto-on for your preferred social media platforms. Conversely, the platform doesn't have strong brand exposure and you may need a business license. And if you don't raise the full funds? You're still responsible for paying out the promised rewards to those who have committed to your project.
EquityZen: Best for Ecommerce, Late-Stage & Technology
EquityZen is a platform through which accredited investors get involved. In fact, investors must be accredited to use the platform and they must invest a minimum of $10,000. According to EquityZen reviews, there are a number of great pros for the investors on the platform, which means if your company qualifies, you have a strong possibility for major investments that can change the life of your company.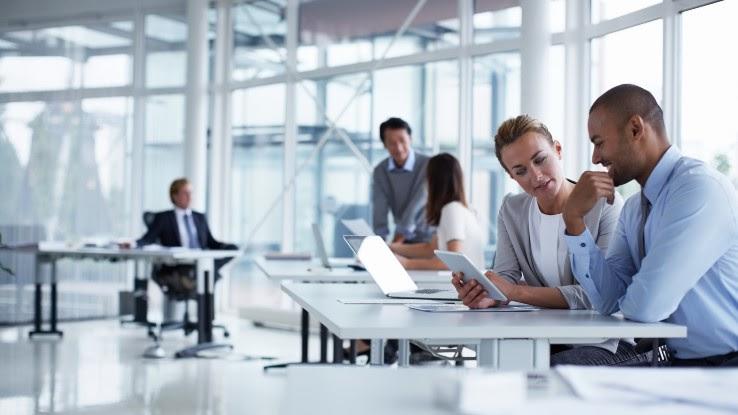 The downside, though, is that you have to have the kind of clout that big investors are going to be drawn to. You don't have to be a large company, but you do have to be established — so this option isn't great for new companies or inexperienced entrepreneurs.
Kickstarter: Best for Creatives Looking to Innovate
Kickstarter is a popular platform for folks working on creative projects, whether that's putting out your next album or developing backpack wind turbines. The company has helped more than 15 million designers and artists raise over $3.7 billion successfully. Moreover, the platform is certainly well-known for its high-quality projects and companies; easy-to-use promotional tools; and conveniently short fundraising periods, which allow you to know rather quickly when your funding will be available.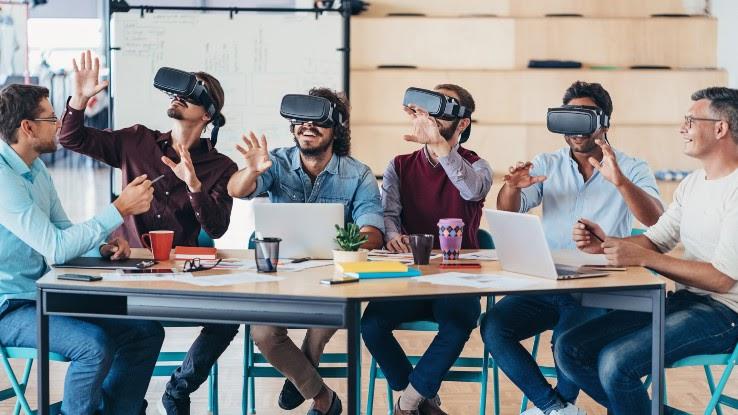 The downside with this platform, though, is that your campaigns hinge on Kickstarter's "all-or-nothing" premise. You can create the project for free and pay out a 5% fee (collected from raised funds) and a 3-5% processing fee, but if you don't meet your financial goals by the given deadline, the money is returned to would-be investors.