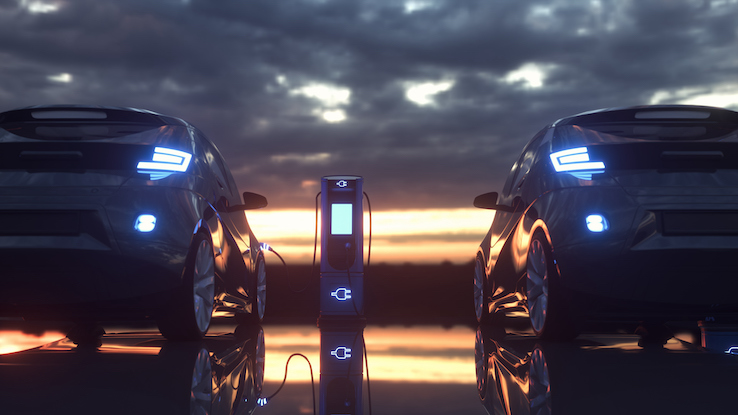 The age of widespread use of electric vehicles is nearly here, with more automakers adding battery-powered cars to their lineups as the years roll by. While Tesla was among the first companies to make the leap into EVs, now auto manufacturers from Ford and General Motors to Volkswagen and Hyundai are gearing up to go emission-free. 
Lately, there's been a lot of buzz about solid-state batteries and their implications for powering EVs of the future. Join us for a look at what solid-state batteries are and how to get in on the ground floor if you decide they're the right investment for you.
What Are Solid-State Batteries?
Before we get into the best solid-state battery stocks, let's go over why some people find them an attractive investment in the first place. In theory, solid-state batteries could solve many of the problems posed by lithium-ion batteries. Rather than containing a liquid electrolyte, like their lithium-ion counterparts, solid-state batteries contain a solid electrolyte instead.
This makes solid-state batteries both lighter and safer, in addition to offering a longer range and a faster charging time. Due to these and other benefits, they're already in use in smaller products like pacemakers and smartwatches, so it makes sense that companies would be interested in using them to power EVs.
So what's holding things up? Currently, solid-state batteries are still quite expensive to produce. Developing one large enough to power a vehicle would drive manufacturing costs too high to prove realistic for the time being. But, that doesn't mean the auto industry isn't pouring plenty of money into turning the solid-state dream into a reality.
Investing in Solid-State Batteries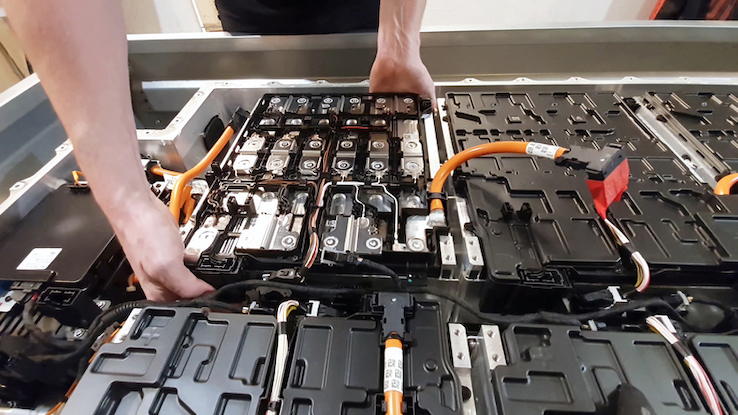 Solid-state battery companies are still emerging — so does that make them a good investment? This largely depends on your own investing style and the specific companies you choose to invest in. Keep in mind that it could be a decade or more before the technology exists to produce EVs with solid-state batteries on a mass scale. 
If you're looking to invest in a company specifically because of its solid-state battery prospects, understand that it's likely to be a long-term, speculative play. Some development hopefuls, such as SolidEnergy Systems (SES), have already abandoned their solid-state battery efforts — in this case, despite a $100 million investment from Hyundai.
The upside is the possibility of a significant profit if you do manage to invest in a company that brings solid-state technology to the EV market in the future. The good news is that, due to their highly speculative nature, many of these companies are still trading at low prices.
It's also worth considering that many solid-state battery developers are producing other products or technologies, such as lithium-based batteries for EVs, in the meantime. With all these considerations in mind, the importance of doing your own research into any company before investing can't be stressed enough.
Solid-State Battery Developer Stocks
The race to produce the solid-state battery is heating up, and, at the moment, just a few companies really stand out as the top contenders. If you're interested in investing in solid-state technology, these are a few names that are definitely worth adding to your watchlist.
Solid Power (SLDP)
Solid Power is a relative newcomer to the market, having only debuted on the NASDAQ in December 2021. Before going public, however, the company had already won over several powerful fans. In May 2021, Solid Power enjoyed a $130 million investment backed by major investors such as Ford, BMW and Volta.
Quantumscape (QS)
Though once a popular favorite, this California-based EV battery producer has met with some major road bumps. Quantumscape was hit with an investor lawsuit when shareholders claimed that the company might have exaggerated its progress reports. While such incidents never bode well for a company, some investors remain bullish in the run.
As Alex Sirois of Investors Place points out, "The truth is that QuantumScape won't likely reach commercial-scale operations until fiscal year 2025. That's not news. It is the same long-term bet it always was in solid-state EV battery production."
Panasonic (OTC: PCRFY)
Last but not least, there's Panasonic, a multinational conglomerate company headquartered in Japan. Back in 2020, Toyota (TM) announced that it would be partnering with Panasonic in the hopes of developing the solid-state EV battery of the future.
Alternative Solid-State Battery Investments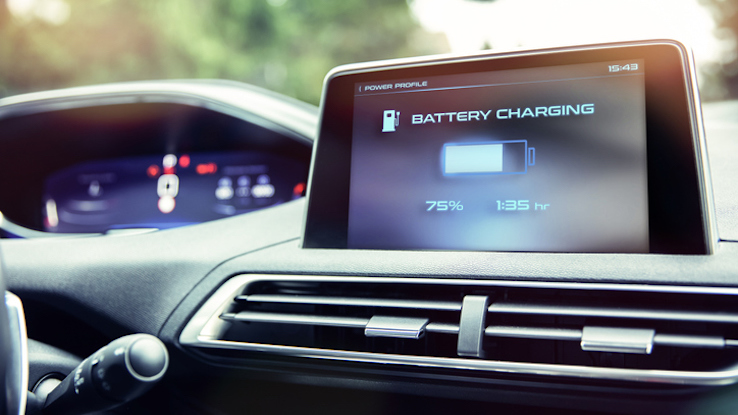 Aside from investing directly in solid-state battery developers, some alternative options are worth considering. One is to invest directly in one of the many auto companies currently funding the development of solid-state tech in the hopes of one day using it in their own products. Here are some of the top auto brands when it comes to leading the charge into the solid-state powered future:
Toyota (TM)
Ford (F)
Nissan (NSANY)
Volkswagen (VWAGY)
While some investors may be surprised not to find Tesla on the list, it appears that the company maintains a bearish stance on the solid-state battery debate. Gene Berdichevsky, the engineer behind the Tesla Roadster battery pack, explained, "While there are technical reasons why this technology appears to be the holy grail of batteries, the reality is that even if the technology works (and that is a big if after 40 years of development), the technology is unlikely to find more than niche opportunities in the market."
Opting for the ETF Route
The solid-state battery race is still a speculative one, with no guarantees when it comes to which (if any) developers will ultimately succeed. One way to help leverage your risk is to invest in ETFs that track the EV automotive or battery markets. Here's a list of some ETFs that may fit the bill:
Global X Lithium & Battery Tech ETF (LIT)
Global X Autonomous & Electric Vehicles ETF (DRIV)
Simplify Volt RoboCar Disruption and Tech ETF (VCAR)
While some may not currently include solid-state battery developers, they're designed to stay on top of the leading companies in the industry. For some investors, this may mean that they're likely to pick up on any profitable contenders before they become major news.