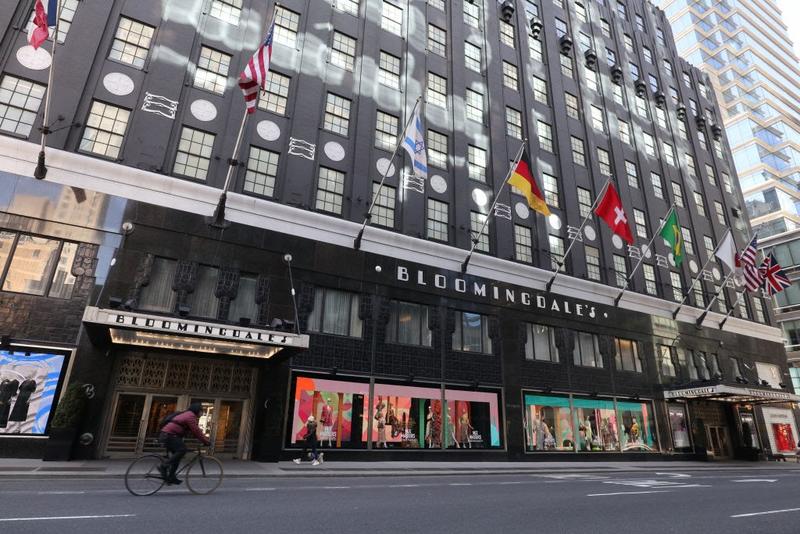 As the shutdowns and disruptions caused by the COVID-19 pandemic spread around the globe in 2020, more people than ever before turned to online resources for shopping. As a result, many brick-and-mortar retail stores are struggling to keep their (newly reopened) doors open. Several major chains, including JCPenney, Victoria's Secret and Walgreens, have already announced they plan to close thousands of stores before the end of 2020, adding to the already huge retail apocalypse that occurred in 2019 with more than 9,000 stores closing.
With many big-name retailers like Macy's, Nordstrom and Barney's New York shutting down a large number of locations in the last decade, the fear that your favorite stores could end up disappearing for good is justified. However, there's hope if you're a Bloomingdale's fan, as the mega-retailer seems to be doing better than many of its competitors. Here's a more in-depth look at how Bloomingdale's is managing to hold its own financially.
A Strategic Plan to Make Bloomingdale's Stand Out
Department stores like Macy's and Sears have been hit hard, with hundreds of stores closing in 2020, but Bloomingdale's performance looks good in comparison. Even before the expanded retail crises of 2020, Macy's had a history of closing more than 12 stores a year — sometimes much higher — since 2015, while Bloomingdale's — ironically also owned by Macy's Inc. — has only closed a few stores a year in the same period.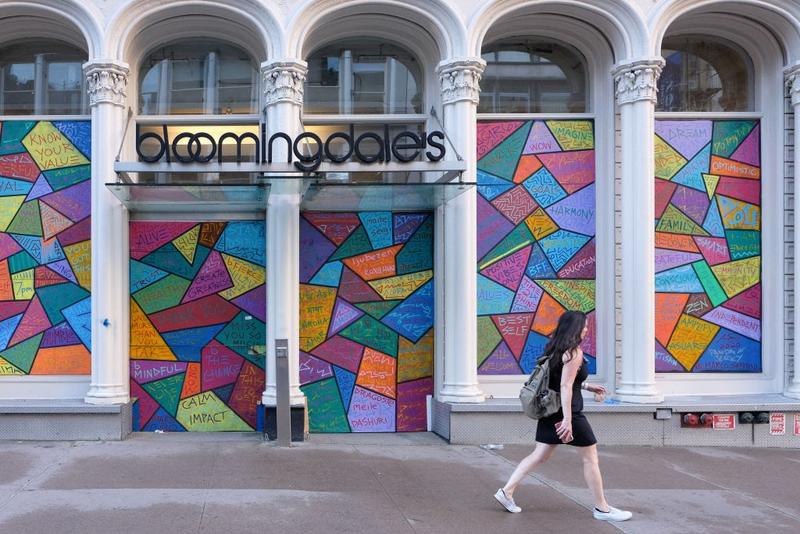 Considering they are under the same corporate umbrella, why is Bloomingdale's performing so much better? The key seems to be the testing and success of new concepts that are allowing Bloomingdale's to make the most of its existing stores. One of those concepts is a shop-in-shop section known as "The Carousel" that showcases items from an assortment of retailers that all focus on a particular theme, such as sustainability and environmental friendliness.
Another successful concept that is gaining ground and spreading to other retailers is a fashion rental subscription service. For Bloomingdale's, the increasingly popular service known as My List gives subscribers access to four items at once — shipping and exchanges are free — for a flat fee of around $150 a month.
Besides coming up with creative ways to market its merchandise, Bloomingdale's also continues to have a stellar reputation. Although it's not easy to compete with online retailers like Amazon, high-end luxury retail stores like Bloomingdale's still have a lot to offer in terms of customer experience — for those who still care about that kind of thing. However, even Bloomingdale's continues to see decreases in sales, although those decreases are lower than stores like Neiman Marcus experienced during comparable time periods.
The Impact of the Coronavirus on Bloomingdale's
No doubt about it — the COVID-19 pandemic has not been kind to the retail sector in 2020. Between long periods of mandatory retail shutdowns to dramatically reduced sales from jobless consumers having much less discretionary cash to spend, retailers of all sizes have taken huge financial hits. Many small businesses all over America won't be able to financially recover, but the trail of retail destruction won't stop there. Giant retailers will pay a high price as well.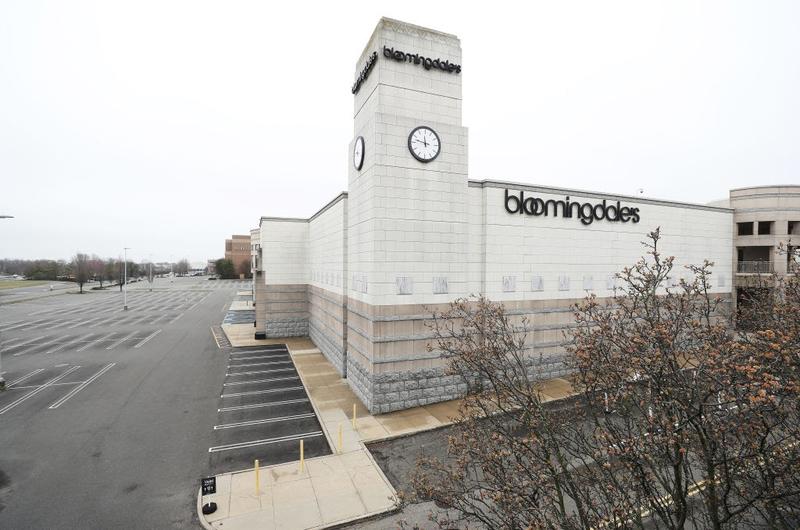 In March 2020, Bloomingdale's announced a temporary closure of its flagship Manhattan store. Shortly afterwards, Bloomingdale's parent company, Macy's Inc., announced it was closing all of its department stores through the end of March — a date that was ultimately extended through the end of April.
The company slowly began to reopen stores in select parts of the country in May and June, with many restrictions in place that completely changed the way people had to shop. Beauty consultants were no longer allowed to touch customers at makeup counters, and the staff had to wear store-issued masks at all times. Depending on the location, most customers were required to wear them as well. Access to fitting rooms was also limited. Of course, some shoppers were just happy to be shopping outside their homes again, but others weren't pleased with the restrictions, which had a negative effect on how quickly sales bounced back.
A Retail History Worth Saving — or Not?
Although it was against our will, the world has slowly (and grudgingly) adapted to restrictions and new ways of doing things, and that includes the ways we shop. Online shopping was already popular for its convenience and much broader availability of products, especially those that are hard to find. As financial experts ponder the state of the economy and debate which companies will survive and which ones will go under, many people may find themselves wondering if the survival of brick-and-mortar retail stores really matters.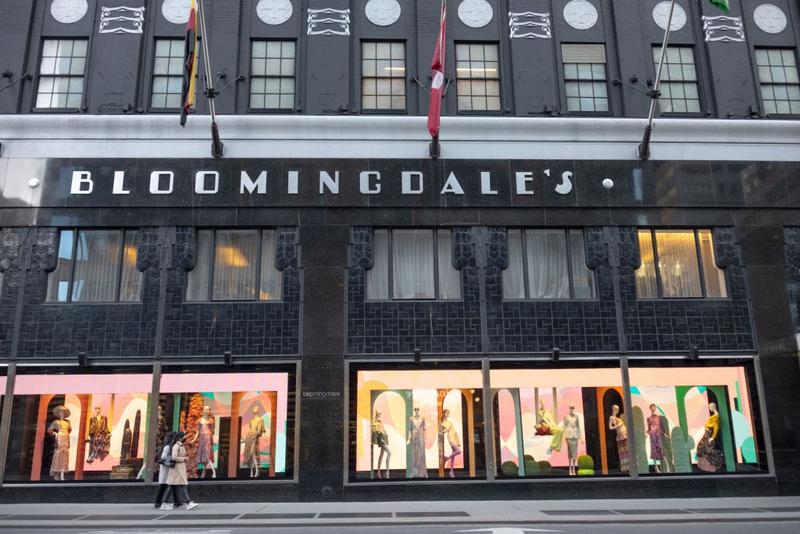 Obviously, grocery stores and other stores that sell perishable items aren't going away — at least not anytime soon — but stores like Bloomingdale's may not be viewed as essential anymore, now that the world has a much better understanding of what "essential" really means. Still, Bloomingdale's first opened its doors in 1872 as a ladies' notions shop operated by brothers Joseph B. and Lyman G. Bloomingdale, and that makes it hard for anyone who loves American history and a great American success story to say goodbye to such a trusted department store veteran.
If that's not enough nostalgia for you, the Manhattan location was the first retail store in the U.S. to have an escalator — a very big deal for the times. Today, that storefront on 59th Street and Lexington Avenue is a historic New York attraction that many tourists visit for the experience as much as the products. The future of retail may be undecided, but it's hard to deny the appeal of that kind of tradition.