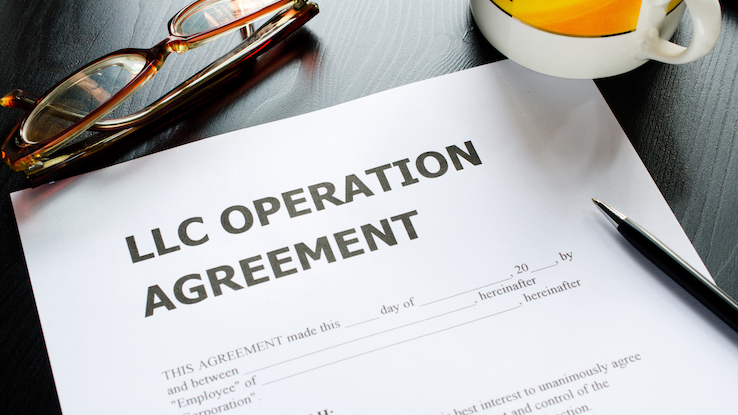 Setting up a limited liability company (LLC ) has distinct advantages, including protecting your personal assets, which some other types of businesses, such as sole proprietorships, don't offer. Without this type of protection, if your business goes into debt, your personal assets like your home and any money in your bank account may be seized to pay for the company's debt. Once you set up an LLC for running your business, the business becomes its own entity separate from you. There are also tax benefits and added flexibility when it comes to management, ownership and profit distribution — all of which are compelling reasons to set up an LLC.
The steps you need to take vary from state to state. If you're in California, learn more about what the process of forming an LLC looks like.
Choosing a Name
Before you do anything else, you need to choose a name for your LLC. The name of your LLC is arguably one of its most important qualities, which is why it's important to brainstorm some options before making your selection. It should be distinct and unique, and it should give people an idea about what your business offers. You also want a name that'll be easy for people to remember. That way, your LLC is more likely to stay top of mind.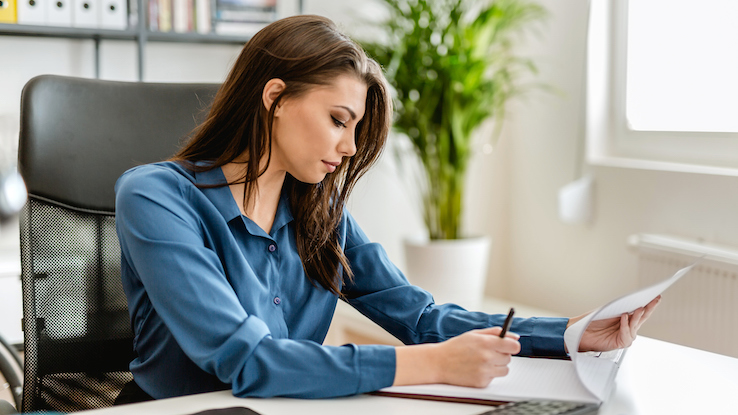 Choose an LLC name that works for your business by coming up with a list of potential options first. Let it sit for a while and come back to it before narrowing down the choices. Say them aloud and assess whether they sound professional. Once you have it narrowed down, choose a name and visit the business name database on the California Secretary of State's website. If your desired name is available, fill out a name reservation request form and mail it in to reserve your name for up to 60 days. Keep in mind that California law requires your name to end with "LLC," and you can't include words like "bank" or anything that implies you're affiliated with insurance.
Pick a Registered Agent and Organize Your Management Team
California law requires every LLC to choose a registered agent, which is a person or company that will accept any legal papers on behalf of the LLC in the event of a lawsuit. The LLC cannot be its own agent.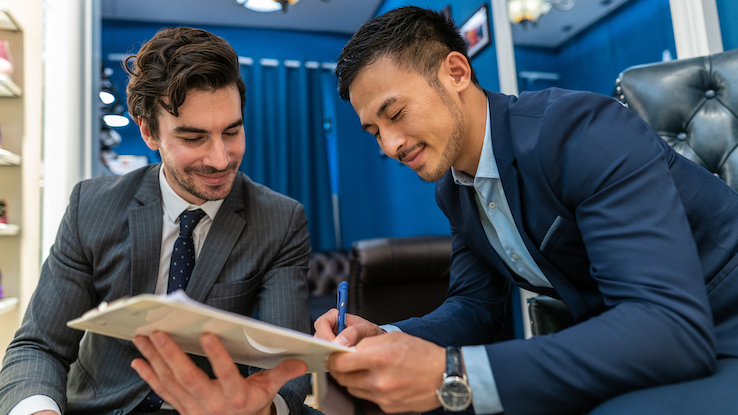 Before you can file any of the paperwork to set the LLC up, you need to have a firm grasp on how the LLC will be managed. Many small LLCs choose to have the owners manage operations. Others appoint a manager or managers to oversee business-related tasks.
To create an LLC in California, you have to file Articles of Organization, or form LLC-1. You can complete and submit the form online, which saves time and the hassle of hand delivering it to the Secretary of State's office. To complete the form, you need to include pertinent information like the name of the LLC, the name and address of its registered agent, the LLC's purpose, the LLC's address where it does business and details about how it's going to be managed.
Within 90 days of filing the Articles of Organization form, you have to file form LLC-12. You can also fill this out and submit it online. Necessary information you'll need to provide on this includes the LLC's California Secretary of State filing number, the name of the LLC, the address of its principal office, the name and address of its agent, and the name and address of any managers. You'll file this every two years while the LLC is in operation, which gives you the opportunity to provide updated information.
Understand Your Tax Obligations
Once you've filed all the necessary forms and obtained approvals, you're ready to start doing business. But don't forget the importance of staying on top of your tax and regulatory requirements. If the LLC has two or more owners ― even if they aren't employees ― you'll need to obtain an employer identification number (EIN) from the IRS. You may also be required to register with another taxing authority to pay sales and employer taxes, if applicable.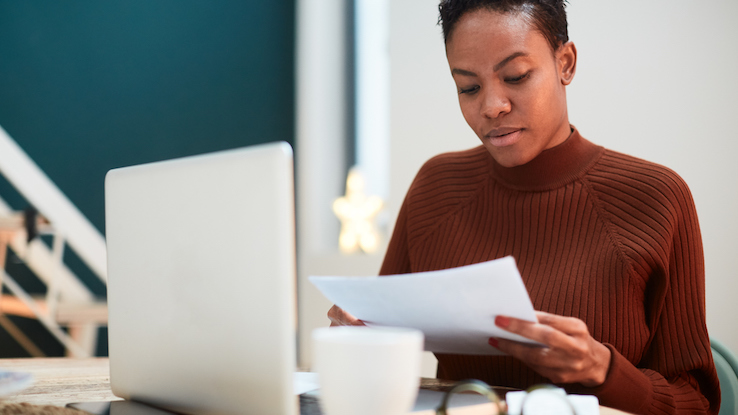 Additionally, California requires that all LLCs that do business in the state pay an annual minimum tax, which gets submitted to the California Franchise Board. Depending on the LLC's annual net income, the business may owe additional taxes. Every LLC has to file a Limited Liability Company Return of Income no later than the 15th day in the fourth month after the end of the taxable year.