Millions of amateur investors can't be wrong — and with those millions of people signing up to use the Robinhood Financial app, it's worth looking into what they're finding so enticing. People choose the app because it provides a simplified way to trade stocks, options and exchange-traded funds (ETFs) from a smartphone for on-the-go investing. It's free to use to trade on the stock market, and it's easy to operate with just a few swipes of your mobile device. 
You don't need much money to get started with Robinhood, and the app provides you with researched details on almost every stock, helping you learn whether analysts recommend buying, selling or holding. But perhaps one of the top features attracting users to Robinhood is that when you sign up and make your first trade, you can earn free stock. Find out more about how you, too, can take advantage of this offer.
First, Open Up an Account
Before you can get a free share of stock on Robinhood, you have to sign up for an account. You can do that by downloading the app to your smart device or visiting the website at Robinhood.com and clicking "sign up" button on the homepage. In the company's earlier days, you had to deposit at least $10 from your checking account to get the free stock, but today, it's as simple as signing up. Don't try to open another account to get more free stock, however. Only one free share is available per person. You can sell your free share after two trading days.
To sign up for an account, you must be at least 18 years old and have a valid Social Security number. You must also have a legal residential address within the U.S. or Puerto Rico, and you must be a U.S. citizen, permanent resident or have a valid U.S. visa. If you're in the military and stationed overseas, the company may make an exception for you.
If You Want More, Recommend a Friend
Another way to get a free stock share is have your friends sign up. Once you have an account, you can invite people you know. To do this, go to your account page and click on the link that reads "invite friends, get free stock." Then, access your contacts on your mobile device and click on the people you want to invite.
If they sign up, Robinhood will give you each a free stock. Keep in mind that you can earn up to $500 worth of free stock each year, so you can invite as many friends as you like up until you reach that threshold.
How Does Robinhood Pick Your Free Stock?
Robinhood has an inventory of shares of stock, and your free share will be pulled from that collection at random. This means you may not receive the same stock your friends do. While Robinhood's inventory of stocks run from roughly $2.50 to $200 per share, you have a 98% chance of getting a share that is worth around $10 or less. Keep in mind that market fluctuations will also impact the value of the stock you receive.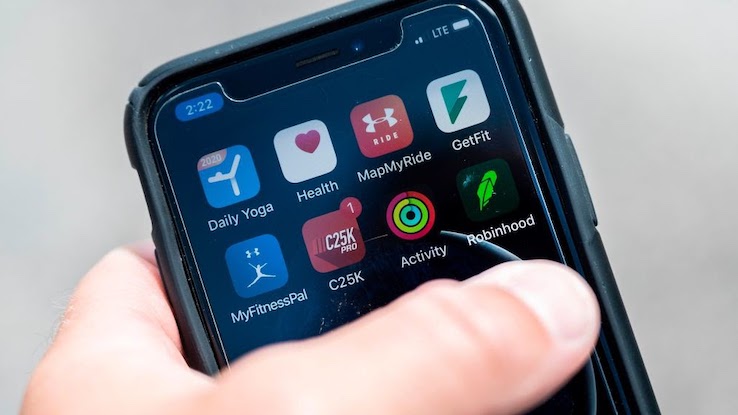 For tax purposes, you'll receive a 1099-MISC form for the amount of the free stock you receive from the company at the time you receive it. If the price rises before you sell it, you'll report that money as capital gains. Always make sure you check Robinhood's terms and conditions regarding the free stock, as they may change from time to time. Make sure you claim your free stock within 60 days of receiving it or the offer will expire.
Which Stocks Can You Get for Free?
Robinhood claims that its inventory of stocks is from the most popular companies on the New York Stock Exchange. While the odds are low of getting a high-dollar stock, past users have earned free shares from companies like Facebook, Microsoft, Sprint, Ford, Apple, Visa, Johnson & Johnson, Kinder Morgan and GoPro. The stock you'll receive depends on what's available in Robinhood's inventory at the time.