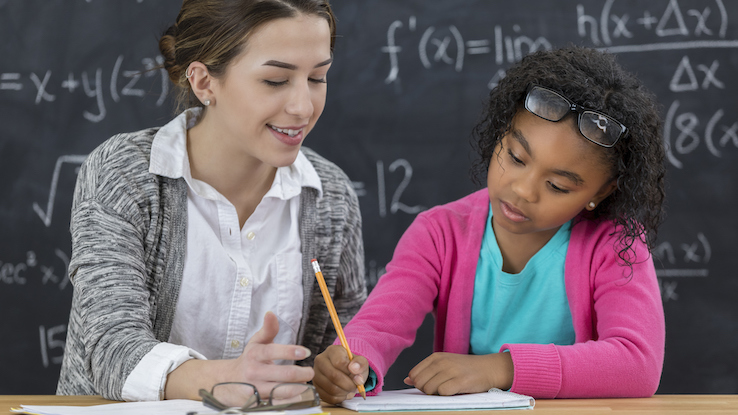 Everyone deserves access to the best educational technology available. And given the right environment and the right tools, all students can learn — and even learn to love — mathematics. Desmos is one of those tools. An easy-to-use online and mobile graphing calculator, the app allows users to explore math and science in a way that's both engaging and exciting.
One of the best features of Desmos is that it's free for users, too. But how can this powerful tool remain available without download or membership costs? It turns out Desmos has a few key partnerships up its digital sleeve.
What Is Desmos, and How Did It Get Its Start?
Founded by Eli Luberhoff in 2011, Desmos is an advanced graphic calculator that runs on the web and as a separate mobile app that works in several different languages and is currently used in 169 countries. Its parent tech company, Desmos, Inc., has made a significant impact on science, technology, engineering and mathematics (STEM) education in the United States. How?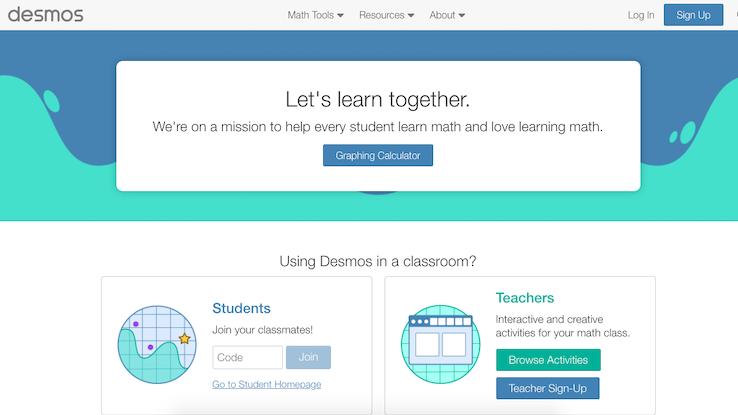 In part, it's made mathematics more accessible and engaging for children, teachers and professionals by merging graphing for algebra and trigonometry with art, drawing and design based on different mathematical concepts. It also incorporates several different learning modules that help teach various concepts in math (and help users familiarize themselves with the ways the app works).
Assessment Companies Offer Paid Partnerships
Educational assessment companies, which provide testing and other education resources, incorporate Desmos' intuitive computing software into their own proprietary learning programs — and pay for this right. This means that under clearly defined conditions, they're allowed to use Desmos' software with a purchased license.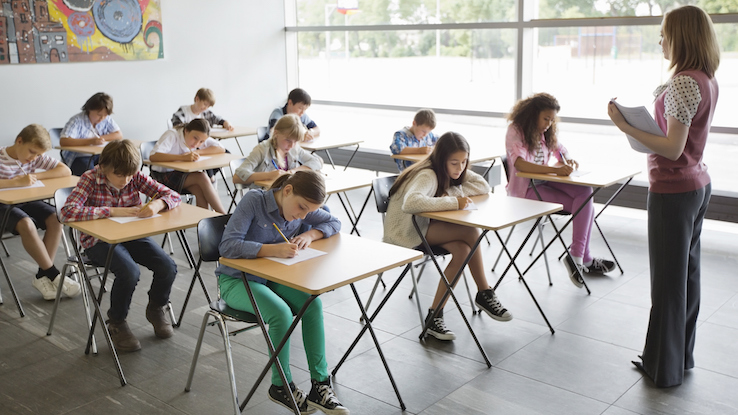 For instance, Lumen Learning partnered with Desmos to incorporate the graphing calculator into its online homework system, OHM. This helps teachers and students explore mathematical concepts inside or outside class via interactive learning activities that feature embedded graphing tools, one of which is Desmos.
The fact that Desmos conforms to the Web Content Accessibility Guidelines (WCAG) 2.1 is an added bonus for assessment companies. This means they can pay for an upgraded Desmos-patented equation editor that's powered by MathQuill. The upgrades are designed for people with vision impairments and make graphed materials more fully accessible to blind students.
Publishers Pay for Partnerships, Too
Publishers are moving fast to digitize their textbook archives, with many working towards building interactive learning experiences that can help reinforce students' learning of the material. Desmos prides itself on having the first platform-agnostic software. This means it can comfortably run on any computer operating system. So, as textbook companies digitize their reading materials and add embedded features, like Desmos, that help students learn, they'll know that Desmos in particular will be more universally accessible. That makes it a preferred choice over programs that might only work on certain operating systems — and textbook companies are willing to pay for this advantage.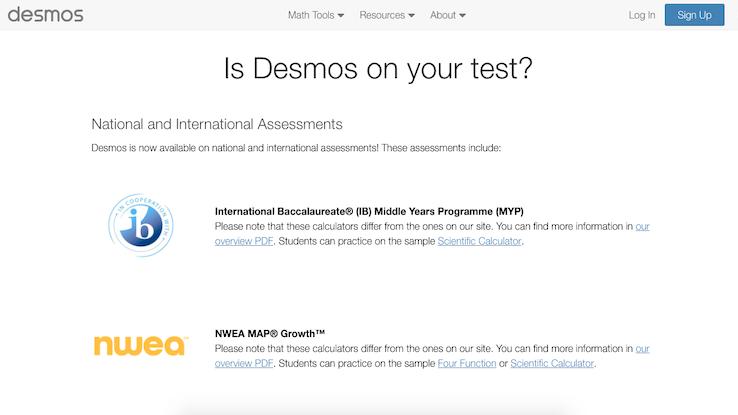 The software is ideal for creating and sharing educational content and bridging the gap between classrooms, schools and e-learning. The company generates revenue thanks to said publishers, who've been integrating its calculator into digital textbooks. For instance, Kendall Hunt Publishing Company partnered with Desmos by integrating the calculator into its "Discovering Algebra" digital program. This ensures students can solve problems and make sense of sophisticated parametric graphics while improving their overall math skills — all with a quick click.
Even Schools Partner for Profit
The learning gap is real. To close it, educational organizations such as the State Educational Technology Directors Association (SETDA), have recommended that educational institutions implement digital learning into their curricula while making instructional materials and tools more readily available to in-school and online learners everywhere. Educational institutions that partner with Desmos pay to procure its educational materials that better address the ever-changing needs of all students in this digital age.