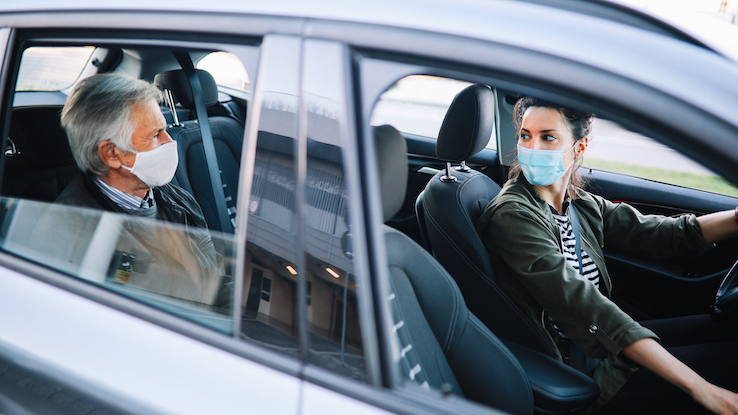 As a rideshare driver, you earn money by answering rideshare requests through an app. When requests come in, you decide which ones to accept, and then, using your own vehicle, you pick up and transport passengers to their destinations. As a driver, you can see when customers are looking for a ride based on how close they are to you. You accept the rides you're willing to deliver, and you ignore the ones you're uninterested in — making rideshare driving a great way to work when it's most convenient for your schedule.
Rideshare platforms offer a modern way of earning income and provide a strong foundation for today's growing gig economy. With the promise of no set time commitment and the potential for high earnings, many people are flocking to apps like Lyft to make a living or earn a little extra on the side. If you're considering joining Lyft as a driver, here's what you need to know about the process, along with some pros and cons to consider before making your decision.
How to Drive for Lyft
The first step in becoming a Lyft driver is to fill out an application online or through the official Lyft app. Lyft is only available in certain cities. The application asks for basic demographic information and sensitive information used to conduct a thorough background check and driving history check. If your application is approved, you'll need to supply information about your vehicle, driving record and insurance coverage. Additionally, plan to upload a picture of your driver's license and insurance card.
Owning a car isn't a requirement for driving with Lyft. Drivers can rent cars through Lyft's Express Drive service, which provides access to car rentals through Hertz and Flexdrive. Any vehicle you drive for Lyft needs four doors and a minimum of five and maximum of eight seatbelts. Although it takes time to process your application, you can expect to go from application to first drive within two weeks or less.
A driver must be at least 21 to work with Lyft, but the minimum age is higher in some locations. Some cities also require drivers to have at least one year of driving experience before operating a vehicle for Lyft rides. Lyft drivers must maintain up-to-date license plates, tabs, registrations, driver's licenses and insurance. People who have committed serious crimes or have serious driving offenses are often disqualified from working with Lyft. All drivers need to take Lyft's Community Safety Education course. In addition to Lyft's standards, there may be additional rules that apply to who can drive and additional vehicle inspections that may be necessary, based on to local laws.
How Much Can You Earn as a Lyft Driver?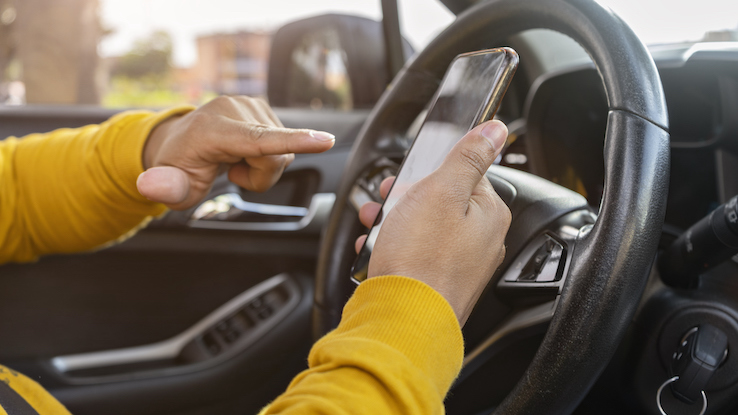 Earnings with Lyft are relatively straightforward. You earn at a set rate for each ride based on how far you drive and how long the trip takes. Lyft has per-minute and per-mile pay rates that are unique to each city. For example, a 15-minute, 5-mile drive would include compensation for 15 times the city's per-minute rate and five times the city's per-mile rate. On top of your earnings, Lyft pays you 100% of any tips customers leave you. 
Lyft also offers opportunities for drivers to earn bonuses. There's a wide variety of ways to earn a bonus, and some are unique to cities' needs. For example, drivers in a city hosting a large sporting event may be eligible for special one-time bonuses based on driving riders to and from the event. More common bonuses are related to driving at peak times, accepting back-to-back jobs and offering rides during times of great need.
Lyft has a tool that estimates how much you can earn per hour. The estimate is based on real data from actual drivers, and estimates are different for different locations. According to Lyft's tool, drivers in many cities earn at least $17 per hour. Your actual earnings will depend on your city's rates, along with the number of rides you accept and the times when they take place.
Although there are plenty of variables you'll encounter when providing on-demand rides, Lyft works to add a level of stability through what it calls Earning Guarantees. These are promotional periods in which drivers who complete a set goal of rides are guaranteed to earn a minimum amount of money. The number of rides necessary and the minimum earning amount depends on the city and the specific offer. Drivers who successfully participate in these promotions know that they won't earn less than the Earning Guarantee amount for the period, even if the tips, per-mile rate and per-minute rate for the time period equate to less money.
What Are Some Pros and Cons of Driving for Lyft?
Lyft offers the opportunity to work when you want and how much you want. Some people turn rideshare driving into a full-time job, but few can do so working for just one company, depending on demand. Many people who rely exclusively on ridesharing for work accept jobs through Uber, Lyft and other rideshare companies.
The potential to earn bonuses and Earning Guarantees is an advantage Lyft has over other rideshare apps. However, income with Lyft is primarily based on local demand. Although a rideshare driver's earnings may average out to $17 or more per hour, that's not the same as earning $17 for every hour of the traditional 40-hour workweek. It's possible you might only earn a few hundred dollars per month from each app you use. Steady work isn't guaranteed.
In a city with less demand, getting enough hours to amount to a sustainable income can be challenging. Although you can work when you want, you may eventually feel obligated to work every time a ride is available because you need to earn when you can. If you live in a city that sees few large events, you may not be able to earn the significant bonuses that a driver in a larger city would.
Although Lyft and other rideshare companies have safety protocols, there are a few inherent risks in driving strangers around. There have been numerous instances of passengers attacking rideshare drivers. And, even in the best of circumstances, a Lyft driver is still a self-employed individual, and regular driving adds extra wear and tear to a vehicle. This is an expense that you'll need to budget for if you decide driving is the right choice for you.
Becoming a rideshare driver can be a great side hustle, but it can be difficult for every Lyft driver to transform this work into a career. If you value the freedom to work on your own schedule, live in an area with enough demand and like meeting new people, it may be worth it to find out if Lyft has long-term earning potential by giving driving a go.