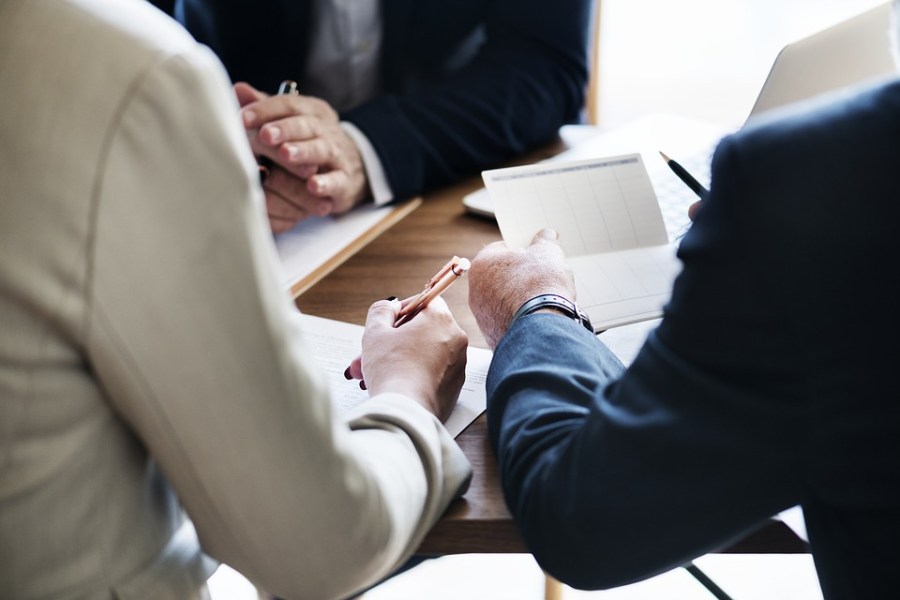 You worked hard to earn and save your money, and you want to be sure you're making the most out of — and with — all that cash. Knowing how to grow your savings and meet financial goals aren't skills that come naturally to everyone. If you're wondering how to manage your money more efficiently and effectively, consider hiring a financial advisor. These qualified professionals can help you make sound decisions about saving and investing your money to meet your objectives. Keep these tips in mind as you start the process of hiring a financial advisor.
Figure Out What Kind of Help You Need
Before you begin your search for advisors, start thinking about why you're looking for one. Even if you don't have specific goals yet, you likely have a general idea of something you might want help with or how you want your finances to look in the future. Perhaps you're thinking about trying your hand in the stock market, wanting to save for your children's college tuitions or planning for your retirement. Maybe you're confused about filing taxes for the business you've recently started. Understanding your primary reason for getting assistance can help guide your decision by helping you choose a type of financial advisor.
Look at Credentials
Like doctors, lawyers and engineers, financial advisors often have strings of letters behind their names. But what exactly do these designations mean? Understanding the types of certifications and licensing financial advisors have can help you choose one who's a good fit.
Certified Financial Planners (CFPs) follow a strict code of ethics and meet rigorous exam, education and experience requirements. They can help you set goals, assess your financial habits, and create and deploy plans to meet those goals. Chartered Financial Analysts (CFAs) must pass multiple exams and prove professional work experience to earn this designation. They focus primarily on helping you invest money and manage your portfolio of investments. Certified Public Accountants (CPAs) must also pass exams, demonstrate professional experience and take continuing education courses to stay up-to-date with new regulations. They perform a wide range of finance-related services, whether you need help preparing your taxes, managing your bank accounts or making investment decisions.
Consider How You'll Pay
Most financial advisors are well-equipped to help you with a variety of similar tasks, but they differ in how they charge their clients. You'll want to think about how you prefer to pay your advisor for the services you receive. Generally, there are three primary ways advisors earn money:
Commission-based advisors earn their pay by recommending that you invest in or purchase specific financial products like mutual funds or annuities. Fee-only advisors charge flat fees or hourly rates for specific tasks they perform or charge a flat rate that's based on a percentage of the value of the assets they're managing. Fee-based advisors charge flat fees for their services, but they can also earn commissions on products they recommend.
Keep in mind that commission-based advisors may have a vested interest in recommending certain investments and products — that's how they earn their pay, after all. If you're worried this may create bias in the guidance they provide, stick with a fee-only advisor. You can always reassess your needs and advisor once you're more comfortable with the process.
Interview Your Candidates
Once you've found several financial advisors in your area who seem promising, see if you can set up initial phone introductions or consultations. Your advisor will be working for you, so treat this step similarly to a job interview by asking these important questions:
What's your educational background? How long have you been in this line of work? What's your fee structure, and how will you get paid? How do you stay up to date with changes in markets and financial regulations? What investments do you typically recommend? Have you ever been sued or had disciplinary action taken against you? How often will you evaluate my financial situation and goals? Can I contact three of your previous clients for references? Why would you be a good advisor for me?
Find the Right Fit
You also want to get a feel not only for the advisors' experience and capabilities but also for their personalities. They're almost similar to therapists in some ways, and you'll likely be building a long-term relationship with your chosen advisor. That's why it's important that you feel comfortable speaking with him or her about your personal information. Be sure to find out, too, how each advisor plans to stay in touch with you and what to do if you have questions outside of your scheduled meeting times. You'll likely find an advisor whom you click with, and this is your first step on the pathway to realizing your financial goals.