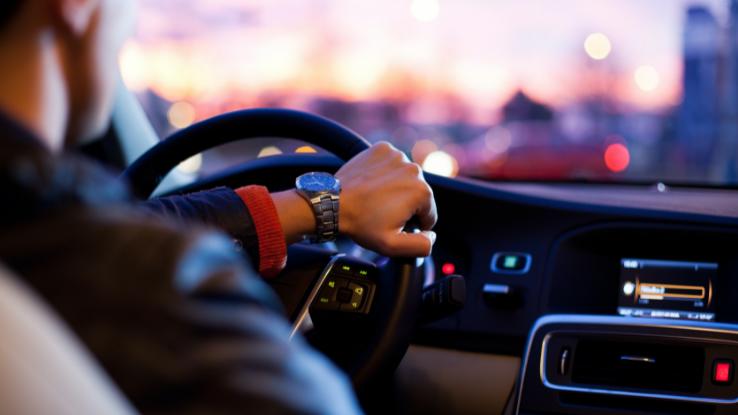 When you're in the market for a new car or truck, one of the first questions you ask is "How much is it going to cost?" According to Kelley Blue Book, the average price of a new car is more than $35,000, and that doesn't include car and truck finance rates. Unless you have that much cash on hand, you need a loan. You don't have to have a perfect credit score to make this happen. You can still finance a car with poor credit or average credit. We have several strategies for anyone who's wondering how to get a car loan with bad credit.
Find Your Price Range
Before you start thinking about auto financing, you have to know how much you can afford to borrow. Look at your monthly income and calculate how much room you have for a car payment. This is your guideline for how much you can borrow. For example, if you can afford to pay $400 per month, your price range is between $11,000 to $22,000, depending on factors like the length of the loan and current auto finance rates.
The vehicle's sticker price is just one part of the vehicle's cost. You should also consider maintenance costs and insurance. Some vehicles cost more money to maintain because their parts are more expensive or can only go to certain mechanics trained to repair them. The make and model of the vehicle can also affect your insurance costs.
Apply for a Loan
If you know how much you're willing to borrow for your vehicle, you can apply for a loan before you go shopping. Many lenders let you complete an application and submit supporting documents online. When the lender approves the loan, you get a letter showing the loan amount and terms. Knowing your minimum income for a car loan is pivotal. This information also helps you consider your auto loan options and loan payments.
Getting pre-approved financing has several advantages. You know exactly how much you can spend on the vehicle, so it helps you keep your budget in check. It's also a bargaining tool. You might be able to negotiate a better rate with the dealer's finance company. You're also less likely to purchase add-ons and extended warranties since you have to go back to your own lender to complete the purchase.
Bank and Credit Union Financing
What's the cheapest way to finance a car? Many people start their search at a bank or credit union. These places usually offer the best interest rates available for vehicle loans, but that's not their only advantage. You get personalized service and have a real person you can talk to as you go through the approval process.
If you're trying to finance a car with no credit or poor credit, seeking a loan through the bank or credit union where you bank is a good idea. Since you've already established a relationship with the institution, you might get better terms than a different bank or union will offer. For example, the bank might work with you by agreeing to lend you money as long as you let it withdraw your payments directly from your account.
Online Lenders
Many banks let you submit a loan application through their websites, but some banks only have an online presence. What they save in rent, they pass on to the consumer through better loan terms. The application process for these online lenders is similar to what you expect from a bank. But you should expect to do most of your communication through email and chat services.
Dealer Financing
Is it easier to get financing through a dealership? It can be a convenient option since you can apply for the loan at the same place you buy the vehicle. Most dealers don't directly lend money to buyers. They work with finance companies that give you the money. However, if you want to take advantage of dealer promotions and special offers, you might have to finance the vehicle through the dealer's channels.
Don't confuse dealer financing with buy here pay here services. Buy here pay here lots are often the last resort option for people who cannot qualify for credit anywhere else. In this case the dealer is also the finance company. You'll pay higher interest rates and might have to drive over to the lot each time you make a payment.
Private Lender Financing
If you can't qualify for a loan through a traditional lender, another option is getting a loan from family or friends. This is helpful if you don't have a strong credit history or if you want to borrow a small amount of money. Just make sure you write down the terms of the agreement and pay your payments on time. Skipping payments or defaulting on the loan can lead to some rifts in your social network.