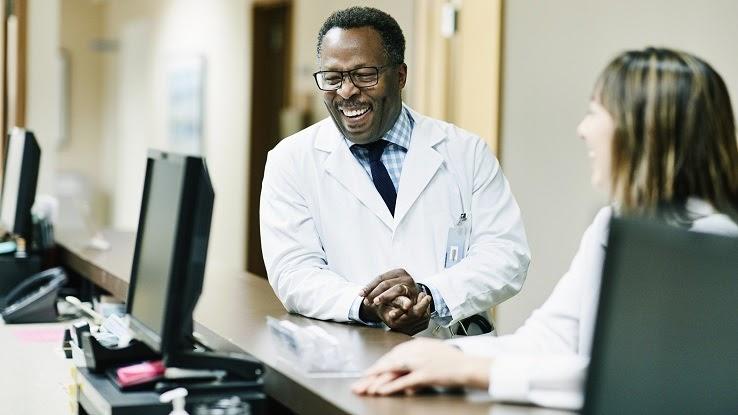 The novel coronavirus pandemic has put the healthcare industry in the financial spotlight. At a time when many other industries were shuttered, the majority of jobs in healthcare were considered essential. Yet, the stock market has not seen a meteoric rise in healthcare stocks. Instead, video game companies, cryptocurrencies, and the usual tech giants have taken the spotlight. So, which healthcare stocks are just as popular? We're taking a look. 
Why Invest in Healthcare?
According to the Center for Medicare and Medicaid Services, healthcare was responsible for 17.7% of the national GDP in 2019. In the same year, the United States spent just under $12,000 per person on healthcare. As has been painfully exemplified by COVID-19, access to quality healthcare is something everyone needs.
Nonetheless, some hesitant investors shy away from the healthcare industry because of its seeming instability. Mergers and acquisitions are just as common as closures and layoffs in the industry. All of these can cause minor or major fluctuations in stock portfolios. Although the pandemic has made certain parts of the healthcare industry more essential than ever, other areas, such as elective surgeries, have struggled to recover after being closed for months. Moreover, COVID-19 has also exacerbated issues related to supply chain management and employee relations.
To clarify, investing in healthcare does not have to mean investing in doctor's offices or hospitals. While these more common parts of the healthcare industry can be great candidates for any portfolio, there are other options. Pharmaceutical companies create new medicines and treatments, for example. Just look at companies like Pfizer and Moderna, two of the companies responsible for the COVID-19 vaccines.
The savviest of investors often have healthcare technology companies on their radars. For example, glucose monitoring devices have revolutionized diabetes treatment, while the wealth of data gained from continuous monitoring empowers patients and doctors to make better decisions. 
Additionally, wellness is another emerging aspect of the healthcare industry. More people than ever are focused on being the healthiest they can, and, with a growing aging population, longevity is also a huge push right now. 
Without a doubt, one of the biggest draws of the healthcare industry is the potential for growth. As the needs of the world change, healthcare offers a wide variety of solutions. A medicine or treatment that is obscure today can be headline news tomorrow, which means that investors who buy healthcare stocks strategically can enjoy huge gains.
Emerging Healthcare Stocks
Agios Pharmaceuticals (AGIO): This is a pharmaceutical company that is seeking to treat chronic genetic diseases like sickle cell and thalassemia with cellular metabolism. Laymen investors do not need to understand that concept to understand that having the only cure to a serious disease could be incredibly lucrative. With 1.5 million shares available that hover around a $60 value, investors can win big by investing now.
Pharmaceutical Product Development, Inc (PPD): This North Carolina-based firm handles extensive clinical research. The large company has many specialities, but a few of the categories PPD researches are gene therapy, biosimilar development, rare diseases, and oncology. Large pharmaceutical developers entrust this company with making sure their groundbreaking medications are effective and safe. Currently, PPD stock prices are approaching the $50 mark.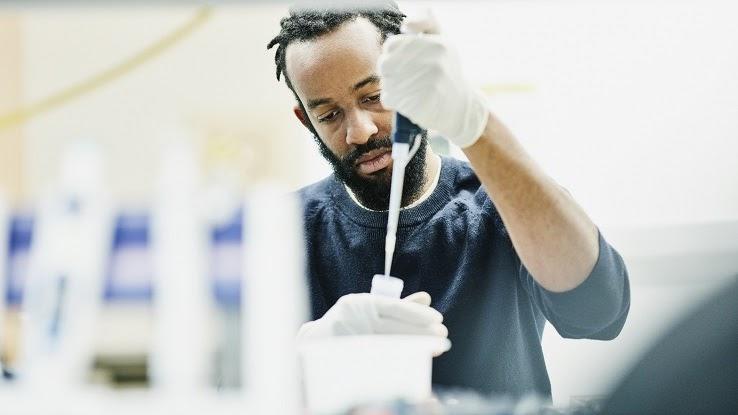 1LifeHealthcare (ONEM): 1Life is a chain of members-only walk-in clinics. These clinics handle everything from routine immunization to specialities, including behavioral health, sports medicine, and LGBTQ+-centered medical care. With more and more consumers complaining about the costs and confusions associated with traditional insurance, robust healthcare memberships could become a disruptor in the industry. This stock that has seen many fluctuations in 2021 is worth about $30, but it has a major potential for growth.
Dexcom, Inc. (DXCM): Dexcom is one of the biggest players in the continuous glucose monitoring space. With the incidences of diabetes rising, this is an innovative service that millions of people each year will need. With a share price of just over $400, this healthcare company is currently worth nearly three times as much as Apple.
Emerging Healthcare Exchange Traded Funds (ETFs)
Global X Longevity Thematic ETF (LNGR): This ETF is so new that most stock websites do not have data on it yet. Share prices are hovering around $30. The stocks chosen are all based on the industry of longevity. People are living longer and they want fuller lives than previous generations. Terms like "geriatric pregnancies" are becoming obsolete because more people are pushing back against traditional milestones, like marriage and having kids. The generations that have redefined the terms of life want to live as long as possible, and there are plenty of companies hoping to aid them. This company invests in a diverse portfolio of stock from a variety of countries.
Ark Genomic Revolution ETF (ARKG): This ETF is specifically for companies in the genomics industry. History is still less than 20 years post-completion of the Human Genome Project. Genomics companies use DNA sequencing to create cutting-edge therapies. Any of the companies involved with this ETF could literally discover something that changes modern medicine.
Healthcare Select Sector SPDR Fund (XLV): This is perhaps the best way to invest in the healthcare industry as a whole by leveraging the power of diversification. The ETF selectively invests in healthcare industry companies that are in the S&P 500. This is an awesome way of adding the best of the best of one of the most powerful industries to a portfolio.
iShares U.S. Medical Devices ETF (IHI): As of 2021, the average medical device sales representative earns over $87,000 per year. That gives an idea of how lucrative the industry is, for sure. Some examples of medical devices are continuous glucose monitors, automated IV machines, and life support technology.
These are just a few of many worth stocks and ETFs in the healthcare industry. Before buying stocks, research what the company does as well as the stock's performance. Shareholders have long recognized the power of investing in technology. With healthcare costs and needs rising each year, investors who seek companies that combine healthcare and technology will prosper.