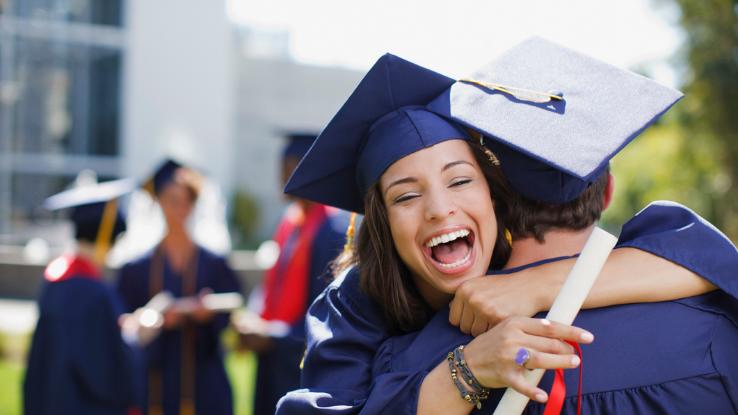 10 Native American Scholarships That Can Help Indigenous People Kick-Start Their Careers
According to the Postsecondary National Policy Institute (PNPI), only 19% of 18–24-year-old Native Americans are enrolled in higher education. Compare that to the overall U.S. population —  41% of all 18–24-year-olds are enrolled in college — and you'll see a lack of equity. To make matters worse, the PNPI also reports that the number of people with Native American backgrounds who are enrolled in college decreased in 2018–19.
Indigenous communities are still feeling the effects of American colonialism, which stretches back to the country's founding. Historically underserved, Native American people deserve some sort of restitution. The U.S. government continues to make statements as opposed to taking action, but that doesn't mean that there aren't avenues of support for Indigenous people.
Scholarship programs exist to help students finance their education. Some of them are need-based. Others are based on performance. A few of them are contests. Here, we've compiled a list of 10 scholarships specifically for Native American students.
10 Scholarships Specifically For Indigenous Americans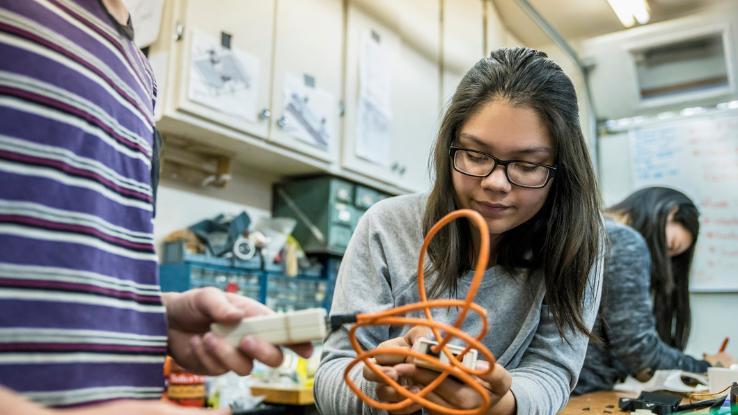 1. Full Circle & Tribal Scholarships Through AICF
The American Indian College Fund is a great place to start when looking for scholarships. When it comes to the Full circle & Tribal Scholarships, both graduate and undergraduate students going to accredited universities are welcome to apply. All one needs to apply is a 2.0 GPA, a digital photo, tribal enrollment and a transcript.  
2. Native American Scholarships from the Society for American Archaeology
The Society for American Archeology has an entire scholarship fund dedicated to students affiliated with Indigenous tribes. They currently offer five scholarships for Native Americans. Two of them are based on training, one is for graduates, and another is for undergraduates. They also offer a scholarship specifically for women, even if they are gender-nonconforming. These scholarships can be used for food, childcare or other dependent care, which is not always the case.
3. American Indian Nurse Scholarship
Provided by the National Society of The Colonial Dames of North Carolina, this is a $1,500 scholarship for students enrolled in nursing programs. The money from the American Indian Nurse Scholarship can be put toward books, tuition, or other fees related to the student's nursing program. If a student is accepted, they are welcome to reapply before each semester so long as they remain in good academic standing.  
4. IHS Scholarship Program
The Federal Health Program for American Indians and Alaska Natives has provided scholarships to over 7,000 students so far! The program is service-based. That means recipients will receive aid in exchange for a commitment to work for the organization. In this case, health-care providers are pledging to help underserved programs in Indigenous communities. This scholarship provides aid and work experience, making it the perfect opportunity to kick-start a career.
5. AIS Scholarships
Scholarships from American Indian Services are specifically for undergraduate students. The fund no longer requires a blood quantum/minimum ancestral requirements to apply. Students can receive up to half of their tuition or aid for a given term, so it's definitely worth looking into.
6. NCIED American Indian Business Scholarship Program
The National Center for Indian Enterprise Development wants to support more Native American entrepreneurs, founders and other visionaries. Their annual scholarship is open to college-level juniors, seniors, and graduate students enrolled in business programs. Annually, NCIED awards five $3,000 scholarships.  
7. Engineering Scholarships from NACME
According to the National Action Council for Minorities in Engineering, Indigenous people account for 0.7 percent of the population yet only receive 0.4% of degrees in engineering. The NACME is looking to change that with their scholarship program and other support for those looking for careers in engineering.
8. DAR's American Indian Scholarships
These three one-time scholarships from the Daughters of the American Revolution can go toward people of any state or tribal land, but preference is given to undergraduates. One of the awards amounts to $4,000 while the other two depend on the fund's yearly endowment. DAR does have a longer list of requirements, like genealogy paperwork, so be sure to check it twice before applying.      
9. NativeVision Scholarships
Formed by the Johns Hopkins Center for American Indian Health, NativeVision aims to help Indigenous youth live happier and healthier lives. The organization offers two $5,000 scholarships to college-bound high school seniors with GPAs of 3.0 or above.
10. STEM Scholarships from SMA
Most of the scholarships listed so far are offered by nonprofit organizations, but this one is from an engineering consulting firm. They specialize in fields like water purification, civil engineering, transportation services and more. The group offers mentorship, conferences as well as other time and resources for applicants looking to break into STEM fields.
Tribal Scholarships, Regional Grants, and Other Funding Methods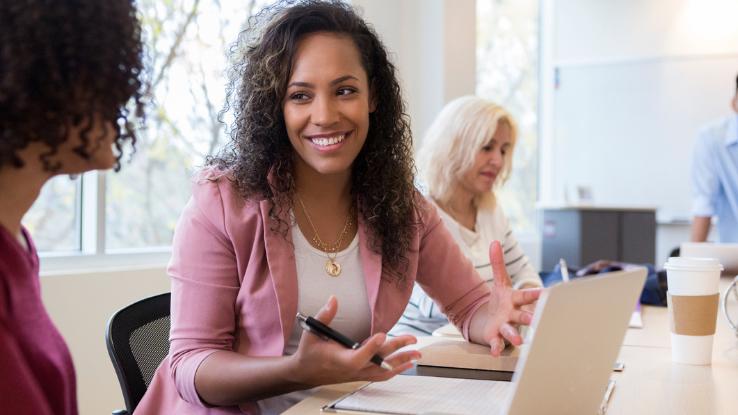 And we've only scratched the surface. There are plenty of scholarships geared toward people from specific tribes. Scholarships exist for Chickasaw citizens or Chahta members, for example. Often, these applications require some sort of genealogy documentation.  
There are also a ton of regional and local scholarships on offer if you do some searching. Your chosen institution of higher learning may even offer scholarships specifically for Indigenous students. For example, the First People's council offers scholarships to Indigenous student-artists, with awards ranging from $10,000–20,000 — you just need to be a resident of British Columbia to qualify.
The University of Arizona is a great example of a school that offers scholarships to people with Native American heritage. This is another thing we'd love to see more of. Most universities occupy land that Indigenous people once lived on — and still do, so finding ways to help Indigenous people succeed is an essential step.