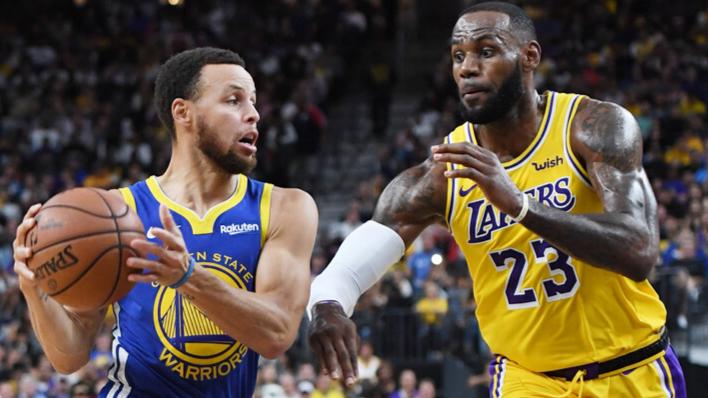 Over a decade ago, Kevin Garnett was the highest-paid player during the 2008-2009 NBA season, earning roughly $24.8 million. These days, that figure seems like a drop in the bucket. Thanks in part to a colossal 2014 TV rights deal worth $24 billion, the National Basketball Association (NBA) and its teams have the cash to offer players impressive contracts. And these figures don't even include off-court deals.
For the 2020-21 season, Steph Curry was the highest-paid player, making nearly double Garnett's pay for a single season. This trend — coupled with the league's smaller rosters — means more and more basketball stars are carving out lucrative careers. Find out who tops our countdown of highest-paid NBA players of all time.
30. Pau Gasol | $221 million
Pau Gasol, older brother of Marc Gasol, is a six-time NBA All-Star and four-time All-NBA honoree. Perhaps even more impressively, he won two NBA championship titles, both with the Los Angeles Lakers. The 19-season vet's highest single-season earnings came in at $19.3 million.
Outside of the NBA, Gasol has won three Olympic medals — two silver and one bronze — as well as a FIBA World Cup title and three EuroBasket titles, all with the Spanish national team. Off the court, Pau "personifies everything that is good about NBA players and their charity projects," according to the Professional Basketball Writers Association. Pau announced his retirement from pro basketball on October 5, 2021.
29. Jrue Holiday | $221.9
For Jrue Holiday, athletic stardom runs in the family. His two brothers are also NBA players, and his sister played college basketball with UCLA, which is where Jrue got his start too. Out of college he was drafted to the Philadelphia 76ers, and was named an NBA All-Star in his fourth season with the team. He would go on to become three-time NBA All-Defensive Team member, and win an Olympic gold medal.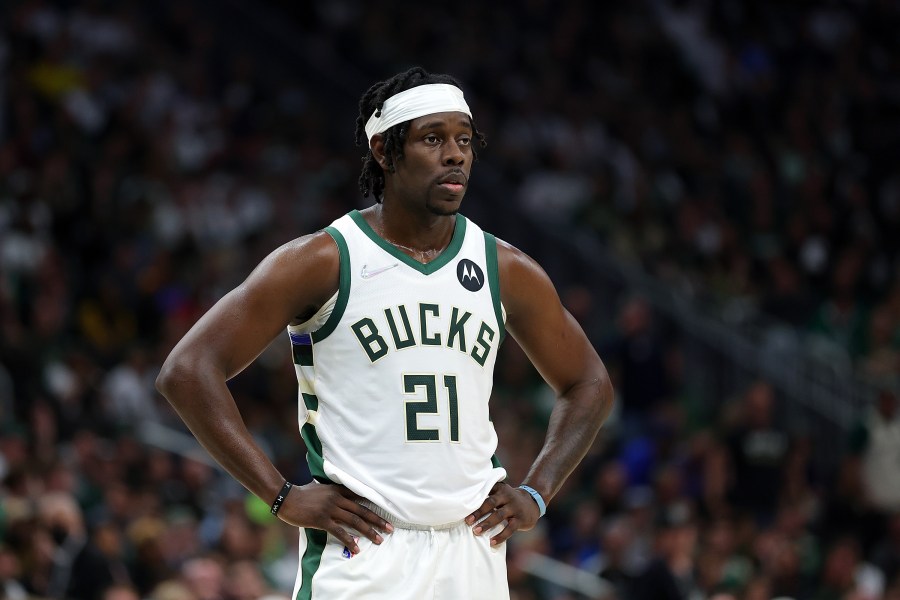 Holiday's base salary for 2021-22 is $30 million, which makes his estimated $500,000 in annual endorsements seem like chump change. Still, if every penny counts, that's a whole lot of pennys. And Jrue and his wife have put their success to good use, recently establishing the JHL Social Impact Fund to support Black businesses and non-profits across the US.
28. Klay Thompson | $222.9 million
Klay Thompson has earned his spot on this list, widely believed to be one of the greatest shooters in the whole history of the NBA. In a 2016 championship game, he became the fastest person to score 60 points in NBA history, arriving at 60 in 29 minutes and a total of 11 dribbles. He plays with Stephen Curry (also on this list) for the Warriors, and together the two have been dubbed "the Splash Brothers" after setting a record of most combined three-pointers in a season.
In 2019 Thompson signed a 5- year contract, $190 million contract with the Warriors. But he hasn't been lighting up the court for the last few years. Just one day after signing that contract he underwent ACL surgery, forcing him to miss the 2019-20 season. The following season an Achilles tendon injury forced him out of the game. He returned to the court in January 2022, and the Splash Brothers are getting their groove back.
27. Anthony Davis | $226 million
An an eight-time NBA All-Star currently playing for the LA Lakers with Olympic and World Cup gold medals, Anthony Davis has an impressive track record. Though the last few years has seen him on the bench due to injury a whole lot more than we would like. He sat on the sidelines for 30 games in the 2020-21 season. Still, his five year contract with the Lakers doesn't have a termination option till the 2024-25 season, so he has plenty of time to get back in the game, and will be doing so with a base salary of $38 million for this coming season.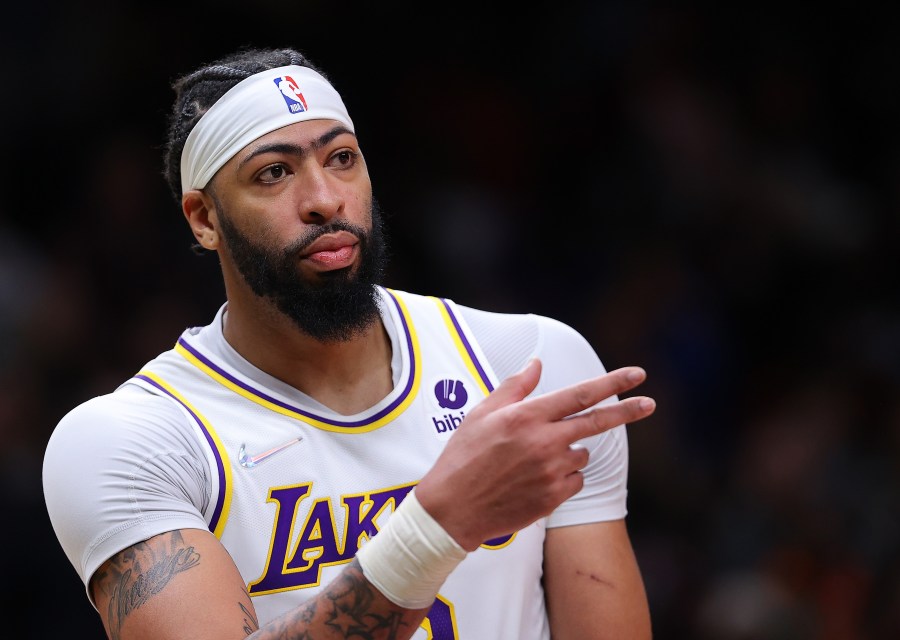 AD, as he is known, has also stacked up a number of lucrative endorsements with companies such as Nike, RedBull, and ExxonMobil. He's told ESPN that he's ready to get back on the court with Lebron James at the start of next season and "get back to a championship mentality."
26. DeMar DeRozan | $229 million
You can't talk about esteemed basketball careers without giving DeMar DeRozan his due. Rerozan earned the McDonald's All-American award in High School, snagged a Pac-10 MVP award in college, and has won four NBA All-Star awards throughout his professional career. Case in point, D-Roz's pedigree speaks for itself.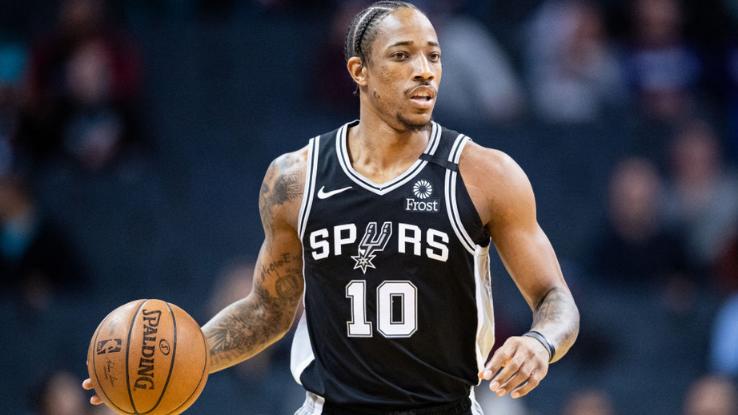 DeRozan's base salary for the 2022-23 season was an average of $27.3 million. But wait, there's more — DeRozan also signed a three-year contract with the Chicago Bulls worth $81.9 million. Factor in sponsorship deals and endorsements with Nike and Gatorade, and DeRozan's 201.7 million net worth is much easier to calculate.
25. Kawhi Leonard | $230.9 million
There's a good reason why people call Kawhi Leonard "Claw." His ball-hawking skills have earned him seven All-Defensive Team selections and the title of Finals MVP in 2014. His 2020-21 season ended with an ACL injury, and he opted out of the 2021-22 season in order to focus on recovery. Still, in August of 2021 he re-signed with the Clippers for a four-year contract, and he'll be back on the court for the 2022-23 season with a base salary of $42.5 million.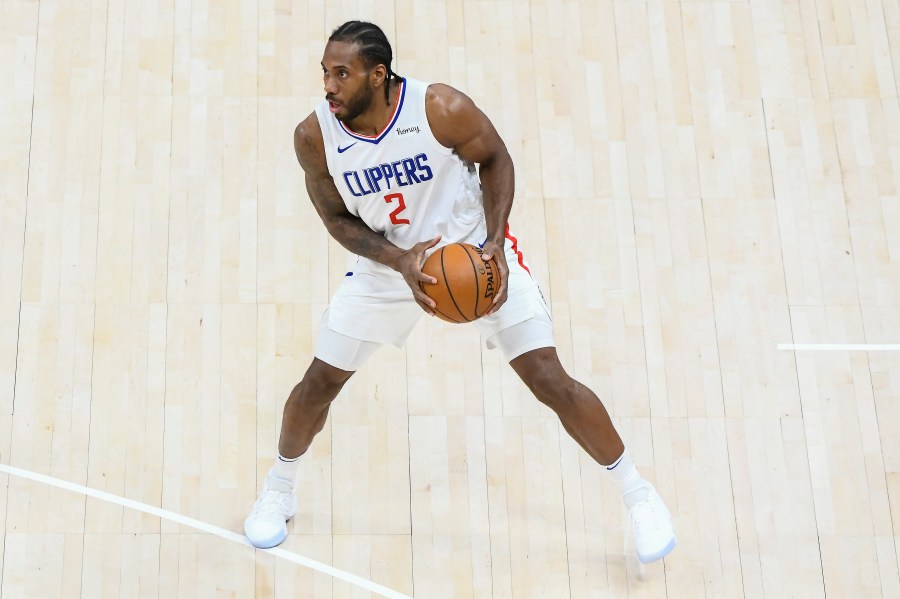 But basketball isn't all that Leonard is up to these days. In 2021 he announced a new project, a hip-hop album titled Culture Jam that's about "celebrating the union of hip-hop, sports and community." A portion of revenue from each stream goes to Mamba & Mambacita Foundation, which was founded in the vision of Kobe and "Gigi" Bryant.
24. Kyrie Irving | $231 million
A consummate professional and an incredibly gifted athlete, Kyrie Irving has created quite a legacy over the years. Irving was inundated with basketball as a child, largely because his father, Derrick Irving, played for the Bulleen Boomers in Melbourne, Australia. Kyrie honed his talents in skills camps as a preteen, but he really started turning heads in college, when he played for the Duke Blue Devils.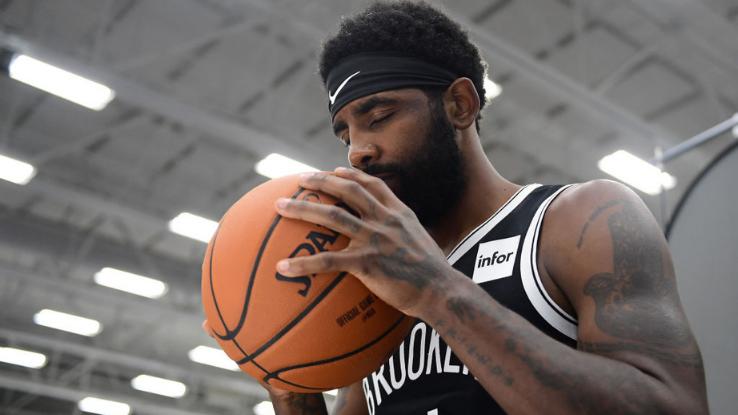 Irving was chosen as the first overall pick for the Cleveland Cavaliers during the 2011 NBA draft. His immense talent on the basketball field would earn him a series of lucrative deals and contracts in the years to come. Kyrie signed a $90 million five-year extension to continue playing with the Cavs during the 2014 – 2015 season. In 2019, Irving signed a staggering $136.5 million to play with the Nets.
23. Damian Lillard | 233.8 million
Lillard hit the ground running when, in 2012, he was named Rookie of the Year before nabbing six NBA All-Star and All-NBA Team selections. And he's an all-around great guy. In 2019 he was awarded the J. Walter Kennedy Citizenship award in honor of his commitment to community. He started an anti-bullying program in Portland after talking with school administrators.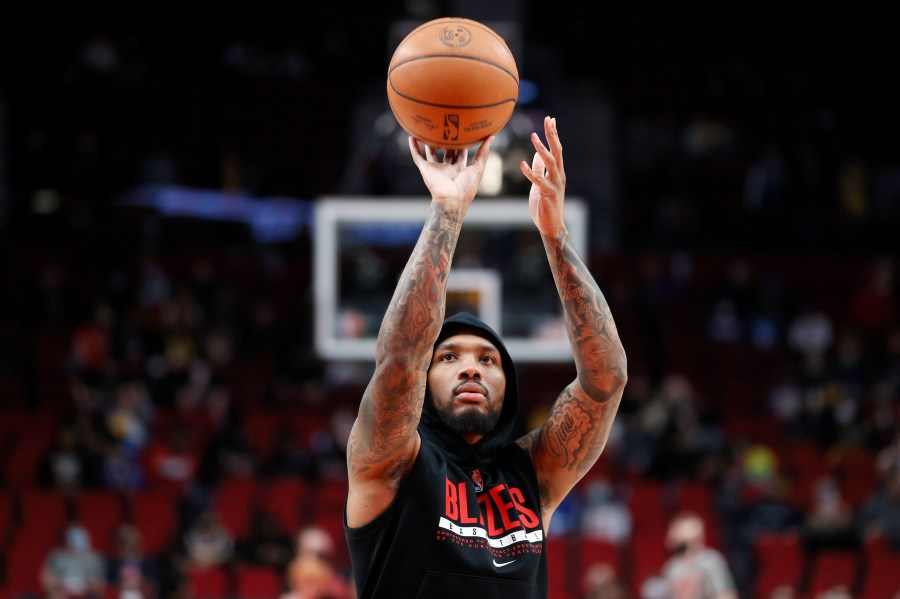 An abdominal injury and subsequent surgery had him out for the last few months of the 2021-22 season. We expect to see him back on the court next season, playing with the Portland Trail Blazers as usual, with a hefty base salary of $42.5 million.
22. Gordon Hayward | $236.9 million
Gordon Hayward was originally a tennis player at Brownsburg High School until he experienced a growth spurt that nearly doubled his height (from 5'11" to 6'7″). Hayward's frame wasn't suited for tennis anymore, but it was ideal for basketball. He quickly developed his skills, proved himself on the court, and earned the Indianapolis Star Player of the Year in 2008.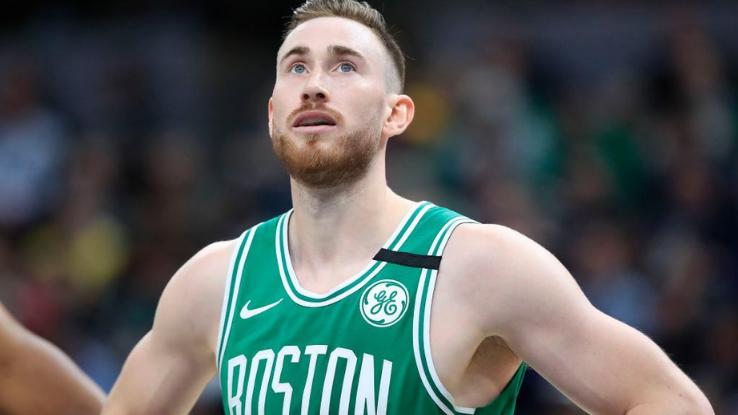 Hayward earned numerous awards throughout college, including a Horizon League Player of the Year in 2010. These accolades paved the way for lucrative contracts with the Utah Jazz, Boston Celtics, and Charlotte Hornets. The Hornets clearly appreciate Hayward's value and talent as a player; they offered him $120 million to join the team for four years.
21. Chris Bosh | $239.1 million
Chris Bosh played with the Toronto Raptors for the first half of his NBA career, becoming the franchise's all-time leader in points, rebounds, blocks and minutes played. After seven seasons, he was traded to the Miami Heat, where he formed the "Big Three" with teammates Dwyane Wade and LeBron James.
With the Heat, the 11-time All-Star nabbed back-to-back NBA championship titles in 2013 and 2014. Off the court, the gold-medal Olympian established the Chris Bosh Foundation in 2004 to promote education and athletics among children. Additionally, Bosh has supported the Toronto Special Olympics and the computer literacy nonprofit Code.org.
20. Tim Duncan | $242 million
Unlike other players, who often chase deals with other teams, Tim Duncan played for the San Antonio Spurs for the duration of his 19-year career. In that time, he became a five-time NBA champion, two-time NBA MVP, three-time NBA Finals MVP and 15-time NBA All-Star.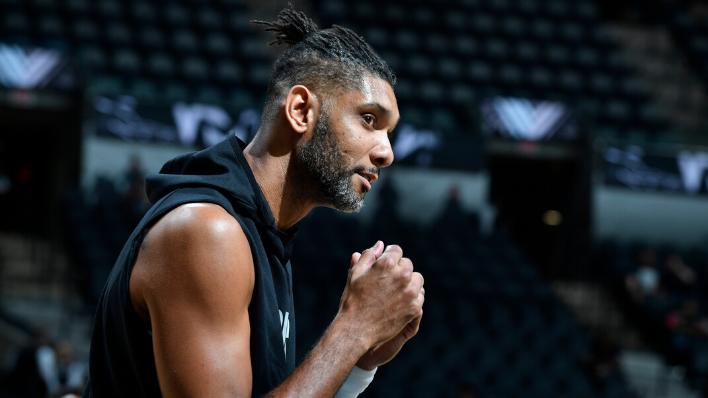 A writer for the Associated Press noted that Duncan is "widely considered the best power forward ever" — as all of his accolades can attest. In 2016, the Spurs retired his jersey — No. 21 — and just three years later recruited him as an assistant coach.
19. Dwight Howard | $245.1 million
Following in the footsteps of his idol Kevin Garnett, Dwight Howard went straight from high school to the 2004 NBA draft. The eight-time NBA All-Star is also a five-time NBA rebounding leader and two-time leader in blocks.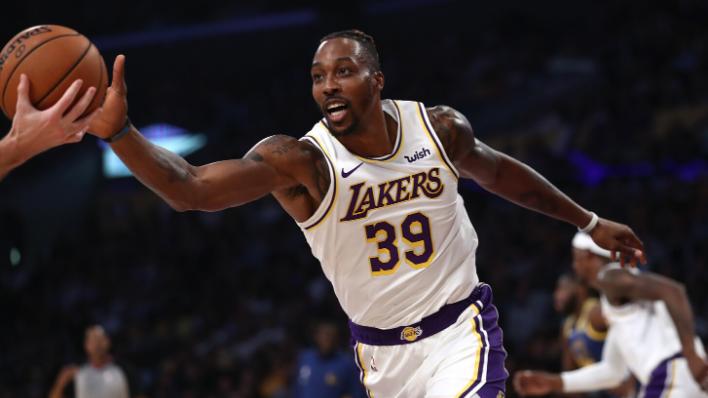 As part of the U.S. national team, Howard won an Olympic gold medal and a FIBA Americas championship. In 2008, he helped rejuvenate the NBA Slam Dunk Contest. Not only did Howard win the contest — with 78% of fans voting for him — but he also displayed some innovative dunks, even wearing a Superman cape at one point.
18. Kyle Lowry | $245.2 million
The world knows Kyle Lowry as a point guard for the Miami Heat, a six-time NBA All-Star, and an NBA Champion. Long-time fans might even know him as the co-founder of the Lowry Love Foundation. But very few know about the adversity that Lowry and his family faced in his formative years. He credits his mother, grandmother, and older brother for shaping him into the athlete and the man that the world recognizes today.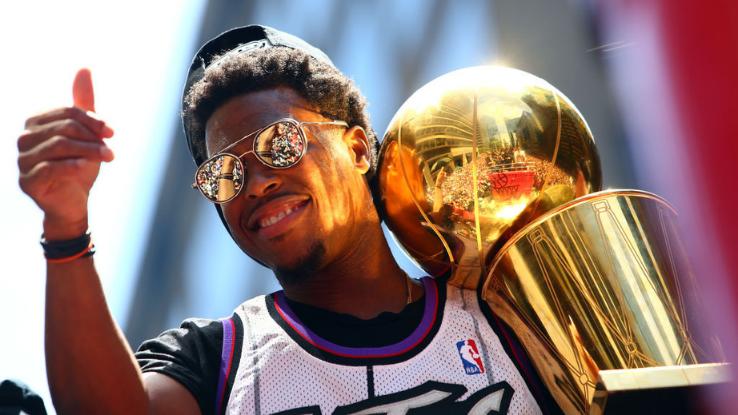 As you might expect for a player with such an impressive record, Lowry has money in the bank; he's signed a four-year $48 million deal with the Houston Rockets in 2009, a one-year $30 million deal with the Toronto Raptors, and a three-year $85 million contract with the Miami Heat in 2021.
17. Mike Conley | $249.8 million
Diana Allen, a writer for SLC Dunk, previously called Mike Conley "a superstar tailor-made for the Utah Jazz." The point guard became a coveted asset while playing for the Memphis Grizzlies, earning both the NBA Teammate of the Year Award once and the NBA Sportsmanship Award three times.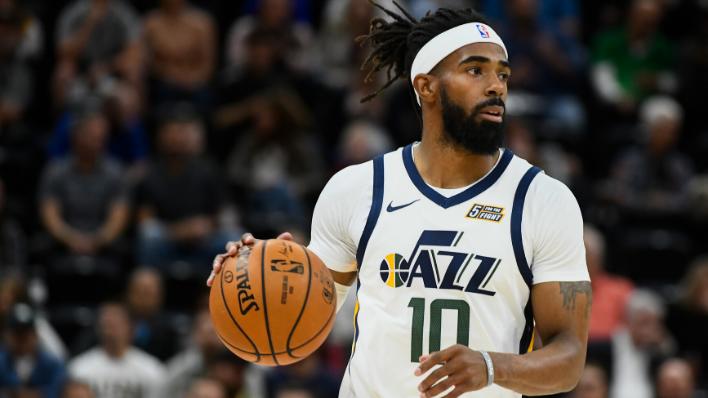 Conley also attained NBA All-Star status in 2021 while playing for the Utah Jazz. His athletic ability hasn't gone unnoticed or unrewarded by the powers that be; Mike Conley was paid $152 million from 2016 to 2020 to play for Grizzlies. His three-year contract with the Jazz is also worth $68 million.
16. Dirk Nowitzki | $251.6 million
Considered one of the best power forwards in NBA history, Dirk Nowitzki played an impressive 21 seasons in the league, all with the Dallas Mavericks. The 14-time NBA All-Star has also been named the NBA's Most Valuable Player as well as the NBA Finals MVP in 2011, the same year he and the Mavericks won the championship title.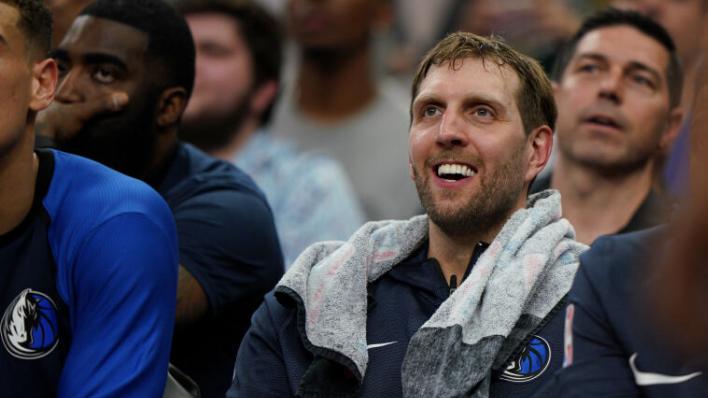 Known as the highest-scoring foreign-born player in NBA history, Nowitzki ranks sixth on the list of career scoring leaders. In 2001, he signed a six-year, $90 million extension, making him the second highest-paid German athlete, just behind Formula One champion Michael Schumacher.
15. Blake Griffin | $255.8 million
Six-time NBA All-Star and five-time All-NBA player Blake Griffin was drafted by the Los Angeles Clippers in 2009, but a pre-season injury sidelined him. The following season, he had a meteoric debut, winning the NBA Slam Dunk Contest and snagging the Rookie of the Year title.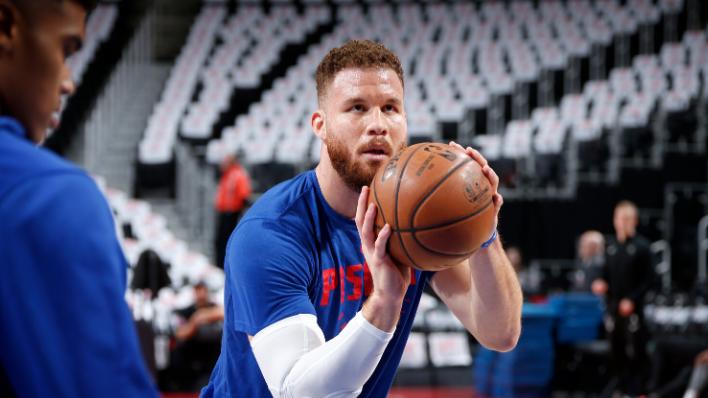 Since then, Sports Illustrated has named him one of the NBA's 15 Greatest Rookies of All Time, but that success extended beyond his freshman season. After playing with the Clippers for the bulk of his career, Griffin signed a five-year contract with the Detroit Pistons. Griffon then joined the Brooklyn Nets for $2.64 million.
14. Paul George | $259.7 million
Take one glance at Paul George's resume, and you'll see honors and awards galore; he's a seven-time NBA All-Star, and he was the NBA steals leader in 2019. George goes by the moniker "PG-13" because of his initials and his jersey number.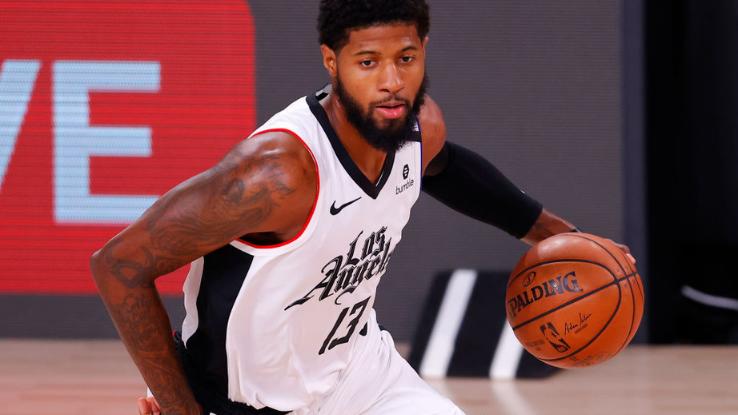 George has earned a hefty purse with the Los Angeles Clippers; PG-13 was paid $35.4 million to play with the Clippers during the 2020-2021 season. He also signed a four-year $190 million contract that's worth 35% of the Clippers' entire wage cap.
13. Carmelo Anthony | $262.5 million
As a freshman at Syracuse, Carmelo Anthony led the team to an NCAA championship title and was named Most Outstanding Player of the tournament. Drafted by the Denver Nuggets, he led the team to the playoffs every year from 2004 to 2010 — though none of those appearances led to a championship title.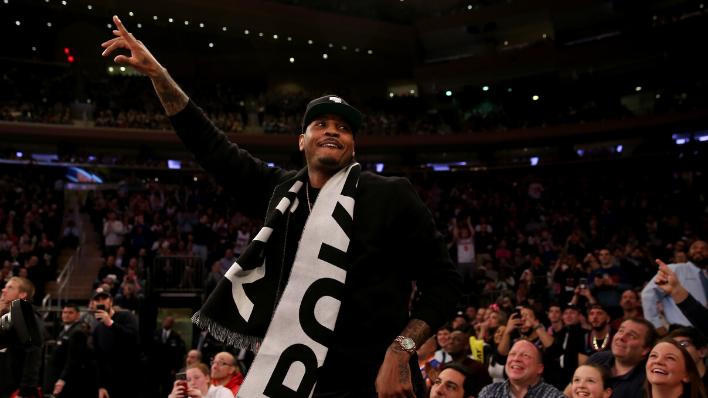 Nonetheless, the 10-time NBA All-Star proved to be one of the best players in the league. With the U.S. national team, Anthony won four Olympic medals — three gold and one bronze — and is currently the team's all-time leader in points, rebounds and games played. According to Spotrac, although Anthony was inactive for the duration of the 2019-20 season, he still reaped the benefits of his bought-out contract, pocketing an estimated $8.5 million.
12. Kevin Love | $264.2 million
Drafted by the Memphis Grizzlies but then traded that same night to the Minnesota Timberwolves, Kevin Love quickly made a name for himself. The five-time NBA All-Star signed with the Cleveland Cavaliers in 2014 and just two years later helped the team defeat the Golden State Warriors in the NBA Finals.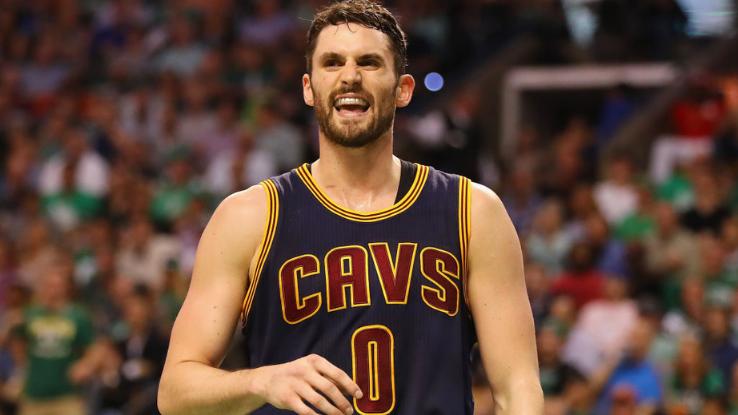 Although Love suffered an injury during the 2016 NBA Finals, he helped the Cavaliers rally from a 3–1 finals deficit. The team's eventual comeback in Game 7 ended Cleveland's 52-year drought without a major sports title. The NBA champ also established the longest streak for achieving double figures in points and rebounds in consecutive games
11. Al Horford | $265.6 million
Al Horford played with the Atlanta Hawks, the Boston Celtics, and the Philadelphia 76ers — the latter of which offered him a controversial four-year deal valued at $109 million. Halford was traded to the Oklahoma City Thunder during the 2020-21 season, where his salary clocked in around $27.5 million.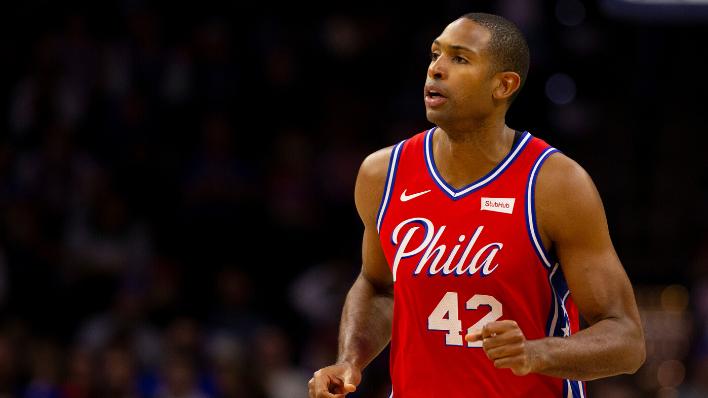 The five-time NBA All-Star won a bronze medal at the 2011 FIBA AmeriCup as part of the Dominican Republic's national team. He's a two-time NCAA champion and an SEC Tournament MVP.
10. John Wall | $276.5 million
John Wall's career makes for a harrowing case study; one on hand, you have an athlete with a bevy of well-deserved accolades and an extremely impressive highlights reel. On the other, you have a player who's experienced a slew of career-stalling injuries. Wall's talent is undeniable, but the toll this sport has taken on his body can't be overlooked.
For what it's worth, Wall has made plenty of hay over the years; the Washington Wizards paid Wall over $100 million to play with the team from 2010 to 2018. Wall also signed a $44.3 million with the Houston Rockets, then the Wizards offered $170 million for Wall to play for four years.
9. Shaquille O'Neal | $286.3 million
Drafted by the Orlando Magic in 1992, Shaquille O'Neal went on to win Rookie of the Year. After several years with the Magic, he signed with the Los Angeles Lakers, helping them win a whopping three consecutive NBA championship titles.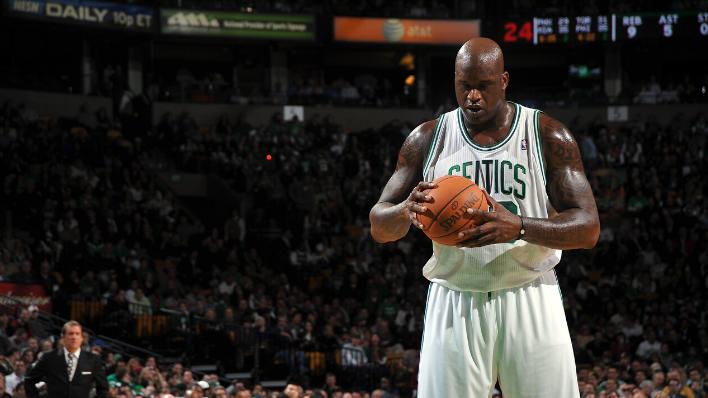 With 15 All-Star Game selections, three All-Star Game MVP Awards and three Finals MVP Awards, O'Neal's reputation as a phenomenal athlete is set in stone. Not to mention, he's one of only three players to win all three of those MVP awards in the same year. Off the court, O'Neal has released a platinum rap album, guested on reality shows, and become passionate about esports.
8. Stephen Curry | $302.8 million
Steph Curry's list of accolades is extensive to say the least; he's a three-time NBA champion, a 7-time NBA All-Star, a two-time NBA MVP, and the 2016 steals leader. Then again, what else would you expect from the oldest son of Dell Curry? Steph has solidified his legacy in the NBA, holding a free throw percentage of about 90.6%.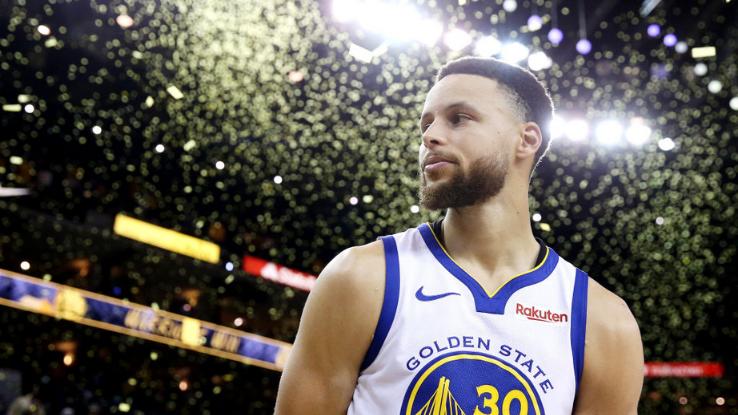 Steph literally has the skills to pay the bills; he signed a four-year deal with the Golden State Warriors in August 2021 that's worth $215 million. Moreover, Curry is also the first player to hold two contracts valued at over $200 million at the same time.
7. James Harden | $316 million
James Harden has earned more than $260 million in 12 seasons in the NBA playing with the Oklahoma City Thunder, the Houston Rockets, and the Brooklyn Nets. As one of the league's most prolific scorers, this "Best Shooting Guard in the NBA's" earnings can only continue to climb.
Harden's contract with the Rockets guaranteed $171 million to according 247Sports. The NBA's Most Valuable Player of 2018 has achieved success outside the league as well. A two-time member of the U.S. national team, Harden has won Olympic gold and a FIBA World Cup title alongside his teammates.
6. Kobe Bryant | $323.3 million
Entering the NBA right after high school, Kobe Bryant played the entirety of his 20-year career with the Los Angeles Lakers. An 18-time All-Star and 15-time member of the All-NBA Team, Bryant has a whopping five NBA championship titles to his name.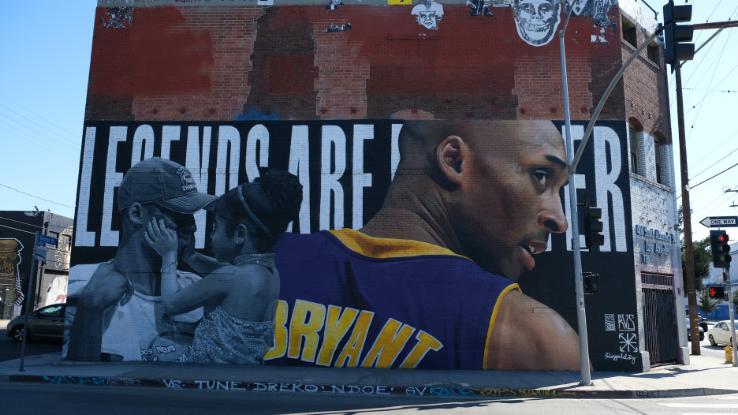 In terms of the all-time career points, Kobe Bryant currently ranks second, right after Michael Jordan. This might not be surprising to longtime fans, as Bryant made a name for himself early in the 1997 Slam Dunk Contest. Although sexual assault allegations disrupted some of his big-name endorsements for a time, Bryant went on to found his own company, Kobe, Inc. Tragically, Kobe Bryant's life was claimed by a helicopter crash in January 2020, alongside his daughter Gianna, and eight other victims. Numerous murals have been painted in LA in the wake of his passing
5. Kevin Garnett | $334.3 million
Kevin Garnett played an accomplished 21 seasons in the NBA, with the bulk of his tenure spent with the Minnesota Timberwolves and the Boston Celtics. Considered one of the greatest power forwards in history, Garnett was initially in the spotlight because he became the first NBA player in two decades to be drafted directly out of high school.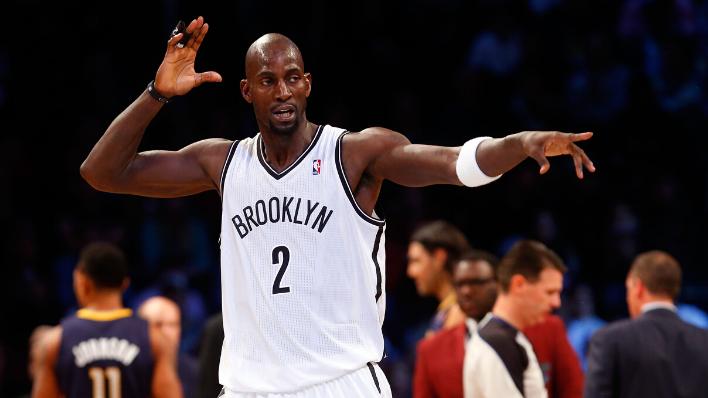 The 15-time NBA All-Star also made the NBA All-Defensive First Team a whopping nine times. During the 1997-1998 seasons, the Timberwolves famously offered Garnett a six-year deal worth an unheard of $126 million. That meant the team couldn't sign new players or retain other stars — this kind of friction led to the 1998-1999 season's lockout.
4. Russell Westbrook | $335.6 million
Russell Westbrook's contract with the Houston Rockets in 2019 was a mega-deal for the star. The point guard signed up for five years for a whopping $206 million. That means his average yearly salary came in at $41.4 million.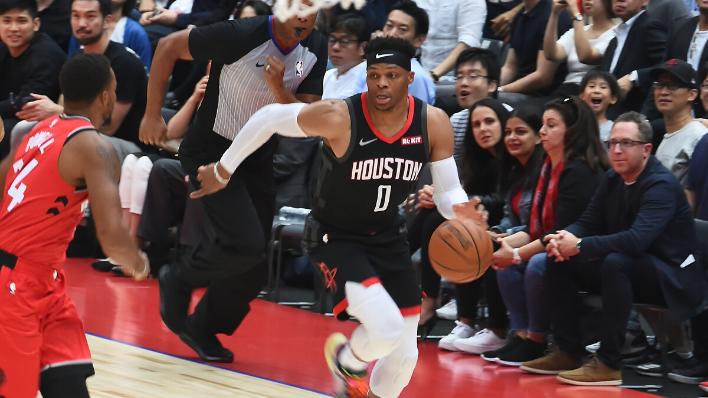 The eight-time NBA All-Star led the league in scoring for both the 2014-15 and 2016-17 seasons. Westbrook also became one of only two players in history to average a triple-double for a season. Westbrook joined the Lakers during the 2021-22 season. His average salary clocks in well over $44 million.
3. Kevin Durant | $350.2 million
If we were factoring in endorsement deals with the likes of Nike and Foot Locker, Kevin Durant' might top this list. Nonetheless, his NBA earnings are still mind-blowing. After winning back-to-back NBA championship titles with the Golden State Warriors, he re-signed with the team on a reported two-year, $61.5 million contract. Durant then signed with the Brooklyn Nets on July 7, 2021 for $164 million as part of a sign and trade deal.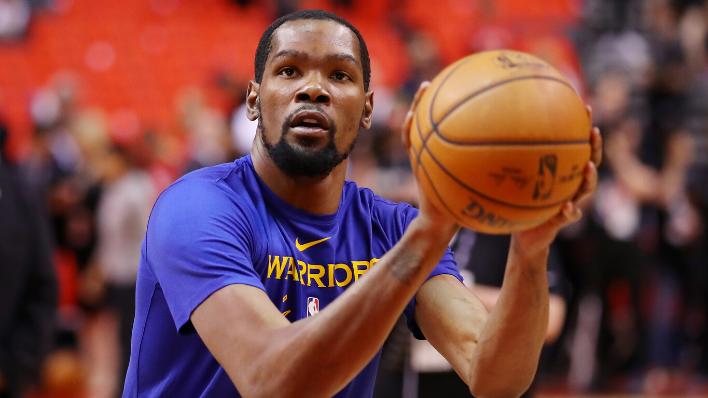 In college, Durant became the first freshman to be named Naismith College Player of the Year. As a professional basketball player, he has earned one MVP Award, two Finals MVP Awards, two NBA All-Star Game MVP Awards and four NBA scoring titles. The 11-time All-Star and nine-time All-NBA player also has two Olympic gold medals and a reputation for philanthropy.
2. Chris Paul | $359.1 million
One of the highest-paid athletes in the world, Chris Paul's numbers would be even greater if we included all those State Farm and Nike endorsements. Over the course of 16 seasons, he has played for several different teams, most notably the New Orleans Hornets and the Los Angeles Clippers.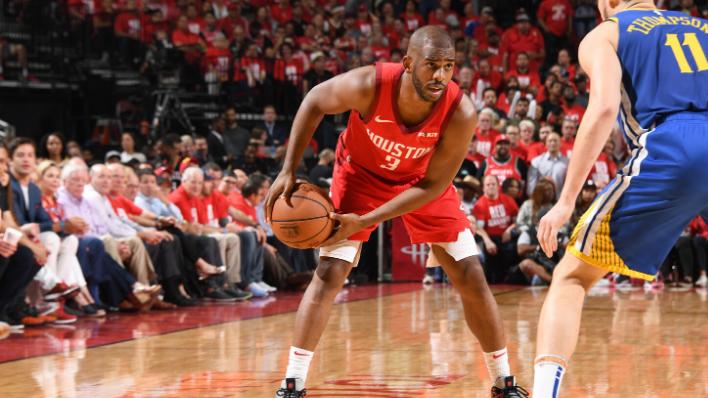 Thanks to Paul, the Clippers earned a reputation for fast-paced offense and crowd-pleasing alley-oop dunks — hence the nickname "Lob City." The eleven-time NBA All-Star has also been named All-Star Game MVP and won two Olympic gold medals. Spotrac shows that Paul's projected earnings between 2020 and 2022 could bring his total earnings up to $342.3 million.
1. LeBron James | $431.9 million
From Bleacher Report to Fox Sports, numerous publications have dubbed LeBron James "the greatest basketball player of all time." Despite being known as the face of the Cleveland Cavaliers, James actually won two of his impressive three championship titles with the Miami Heat.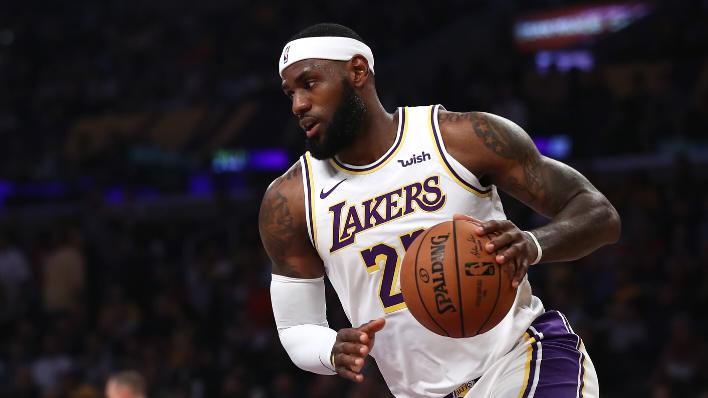 With two Olympic gold medals, 17 All-Star Game appearances and numerous MVP, All-Star Game MVP and NBA Finals MVP awards, James' accolades are admirable. As of May 2022, he is the all-time playoff's scoring leader and ranks second in terms of all-time career points. Spotrac estimates that after the 2022-23 season, his career earnings could climb to $431.9 million.
Note: This list was compiled using data gathered from Spotrac in May 2022.