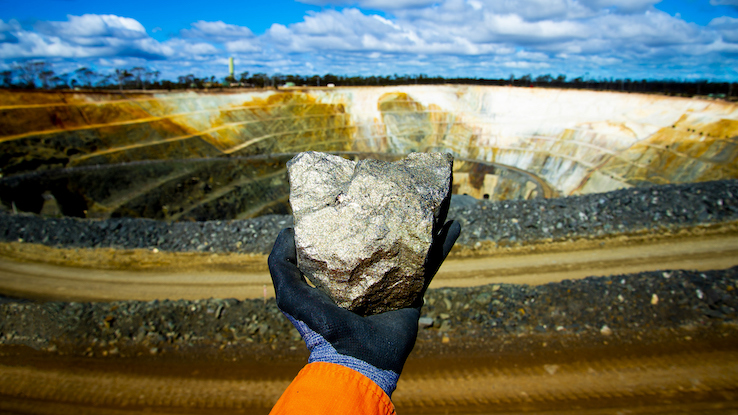 When you're investing in stocks, one of the most important investing tips is to diversify your portfolio. While many investors focus on adding a range of stocks, a mix of bonds, and even buying gold and silver or investing in cobalt to mitigate risk, investing in rare earth mining stocks is another option — albeit one that's often overlooked. If you're interested in diversifying your portfolio, here's a look at why investing in rare earth metals — and, more specifically, rare earth mining stocks — can be a wise move.
Why Invest in Rare Earth Metals?
Rare earth metals, which are also referred to as rare earth elements, are critical components in a wide range of consumer products, including technologies like cell phones, computers, lighting and hybrid vehicles. They're called rare earth metals because they are somewhat scarce.
Because rare earth metals are used in a wide array of products and have many applications — and because they're not readily available — investing in them can be a smart move. It allows you to capitalize on the growing demand for these materials, which can lead to significant gains over time.
Plus, rare earth metals allow you to diversify your portfolio in a new way. Having a broad selection of investments decreases overall risk. That's because downturns in one market won't pull the entire value of your portfolio down.
What Are Rare Earth Metal Stocks?
Rare earth metals themselves are not publicly traded. Because of this, people turn to rare earth metal stocks to invest in the broader landscape.
Generally, rare earth metal stocks include investments in companies that operate in the rare earth metals space. Rare earth mining stocks are a popular option. They allow you to invest in the gathering and initial processing of these critical materials.
Another option is rare earth metals exploration companies. With these, the goal is to locate new potential sources of rare earth elements. This process allows miners to determine solid sites for future operations.
How to Evaluate Rare Earth Mining Stocks
As with any kind of investment, there's risk associated with investing in rare earth mining stocks. Technically, the metals are hard commodities because they're raw products that are mined or extracted from the earth. As a result, their value does fluctuate in accordance with demand, and there can be a notable degree of volatility.
It's also important to note that China is the primary country involved in the industry. Because it's highly dominant in the market, China can impact pricing in unpredictable ways.
Evaluating rare earth mining stocks before moving forward is essential. Generally, you should examine a mining company's long-term performance and review information, such as a prospectus, regarding the operation. It's also critical to research the rare earth metal that the company is mining. This way, you see how that particular market acts before getting involved.
How to Invest in Rare Earth Mining Stocks
Generally, investing in rare earth mining stocks isn't too complex. If you have a brokerage account, you can gain access to publicly traded stocks within the industry. While there's only one rare earth mine based in the United States — MP Materials Corp. — there are alternatives, including U.S.-based exploratory mining companies and some international operations.You can also explore rare earth ETFs, such as the VanEck Vectors Rare Earth/Strategic Metals ETF. With these, you get a higher degree of diversification built in and may have an easier time tapping into international markets.