Careers in technology fields are on the rise. Most students who enter technology-related fields have greater chances of job placement upon graduation, and most employers prefer applicants who have a background in technology, computer design, or other related skills.
Luckily, there are online bootcamps available for students who want to learn these vital skills, including Thinkful. A service provided by Chegg, an education technology company, Thinkful offers bootcamps to help students earn high-paying jobs. With mentorship, career services, and no tuition until after job placement, Thinkful is the right step to pursuing your career dreams. Learn more about the bootcamp and if it's the right step for your professional development.
What Is Thinkful?
Thinkful is an online bootcamp for students who want to pursue careers in technology-centric fields. The program offers courses in software engineering, data science, data analytics, user experience (UX), user interface (UI) design, digital marketing, and technical project management. Upon registering for a course, students have access to many opportunities that allow them to strengthen their skills — all via a fast-paced bootcamp.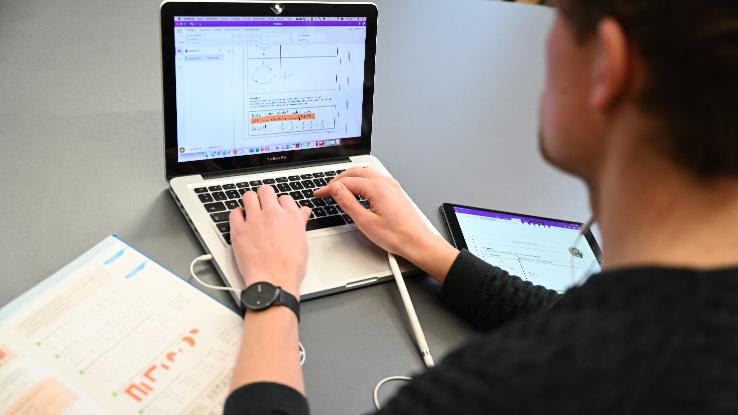 The bootcamp functions as a personal, hands-on learning experience for students. In the camp, students are provided with the following opportunities:
One-on-One Mentoring: Each student is assigned a mentor as a personal guide to answer one-on-one questions, help structure study plans, and design a curriculum geared toward the specific student.
Career Coaching: Each bootcamp lasts between three and six months and features exclusive, dedicated help from teachers who are experts in their fields. The coaches help prepare students for the professional workforce.
Peers: Students aren't alone in the bootcamp. Peers are each other's teammates, in which they collaborate on daily tasks, provide a support network, and participate in events. You can also find peers in your local area to collaborate in person.
Academic Success Manager: As a built-in problem solver, students are assigned an academic success manager who will make sure they meet every aspect of their learning goals. They will ensure students' learning experiences are successful.
The entire team at Thinkful is committed to providing students with fulfilling learning experiences, ensuring that students will have a robust support system as they complete their bootcamp.
Coding Bootcamp
Thinkful's Coding Bootcamp is one of the service's most popular programs. In the bootcamp, students will learn programming languages, as well as how to code, in just three to six months, depending on their specific academic schedule developed by their mentor.
The bootcamp compresses information that's typically taught over four years at a traditional university or college. The intense curriculum offers mentorships as well, so students are guaranteed to have direct help and support. Because it can be completed in just three months, most students choose to participate in Thinkful's summer camps.
How Does Thinkful's Tuition Work?
Tuition is always a difficult matter when it comes to choosing an academic program or camp. At Thinkful, students have plenty of options in relation to their financial plans. For example, they can pay upfront, make month-to-month payments, take out a loan, establish an individual savings account (ISA), or have deferred tuition. With the latter plan, students are not expected to pay their tuition costs until they complete the bootcamp and start their professional careers.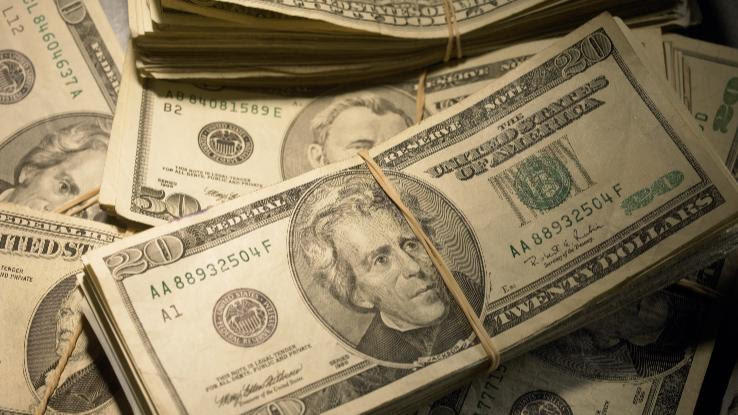 Most importantly, Thinkful focuses on career planning. Personal coaches work with students to help them apply for positions with top companies in their fields. Alumni have found jobs at Google, IBM, Amazon, Boeing, and more. Thinkful wants students to focus on their education and training without the stress of paying tuition costs.
Pros of Thinkful
By choosing Thinkful, you'll have access to an interactive classroom, unlike any other learning experience. Thinkful prides itself on providing one-on-one learning environments, which allow students to learn beyond the classroom. Peers can meet at coffee shops, co-working spaces, or on Zoom, so students don't feel alone during their learning journey.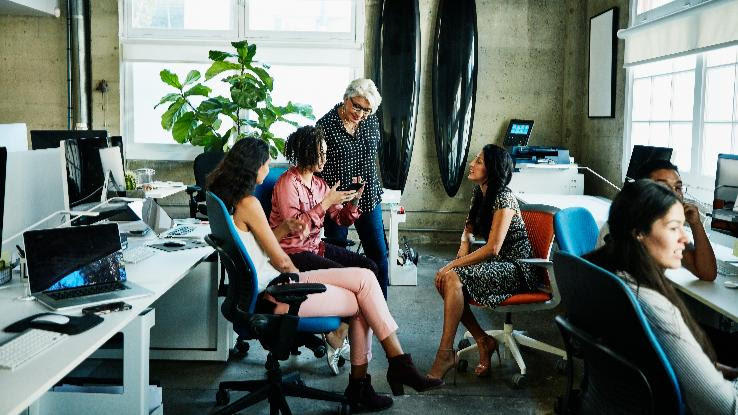 Thinkful's teachers, mentors, program managers, and coaches are dedicated to providing undivided attention to each student registered for the courses. They work with students to help them achieve their goals, strengthening a student's performance level and confidence. After all, it always helps to know someone has your back as you work on completing your goals.
Cons of Thinkful
For the most part, Thinkful is a successful bootcamp for students who want to learn technology skills to increase their chances of landing a job in technology industries, whether it involves computer coding, software engineering, web design, or another discipline. Students have positive experiences, particularly concerning the mentorship involved in the bootcamp.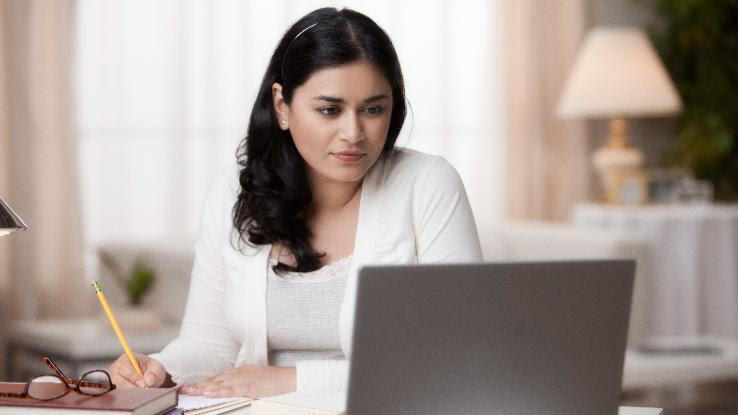 However, some students continue to struggle with the coursework and curriculum. Everyone learns at a different pace. One student might find coding to be relatively easy while another student struggles with the learning material. Thinkful has an estimate of how long students should work on certain material. If you find yourself spending more hours on some lessons, this could be discouraging.
At times, expect to work longer than 20 hours per week to keep up with the intense curriculum. When it comes down to it, you are learning difficult material in just three to six months. If you continue to struggle with the workload or material, ask your mentor and peers for help.
Who Are Thinkful's Competitors?
Thinkful is not the only bootcamp available for students. The program has several competitors that are also appealing to students, including: 
Flatiron School: An online bootcamp, Flatiron School offers programs in software engineering, full-stack development, data science, cybersecurity engineering, web development, engineering immersion, and UI/UX design. The immersive programs allow students to work at their own pace through a rigorous curriculum. For financial options, students can choose to pay upfront, make month-to-month installments, or take out a loan.
Nucamp: This online bootcamp specializes in web development and full-stack development. It's self-paced and accessible to everyone's needs, including classes held on weeknights and weekends. For financial options, students can choose to pay upfront, make month-to-month installments, take out a loan, or have deferred tuition.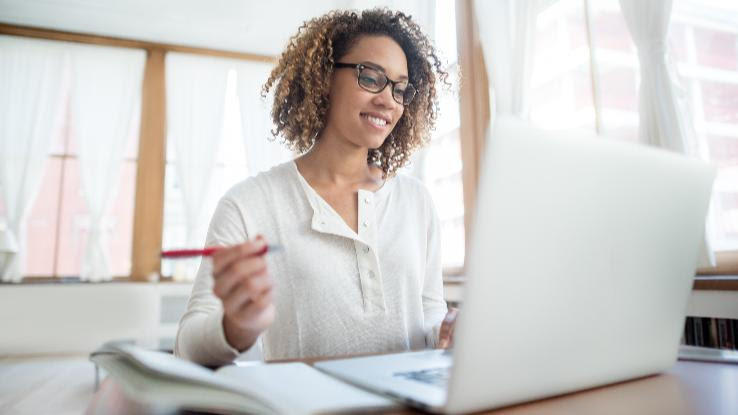 Once completing the bootcamp, Thinkful stands behind its graduates with a strong community, unlike its competitors. An online alumni network will stay with graduates, helping them launch successful careers and continue access to many resources. With Thinkful's coding bootcamp, you can get started on the journey to follow your dreams. You will expand your career (and mind) in ways that will meet positive results. Most of all, at Thinkful, you're never alone while learning — and that makes all the difference.