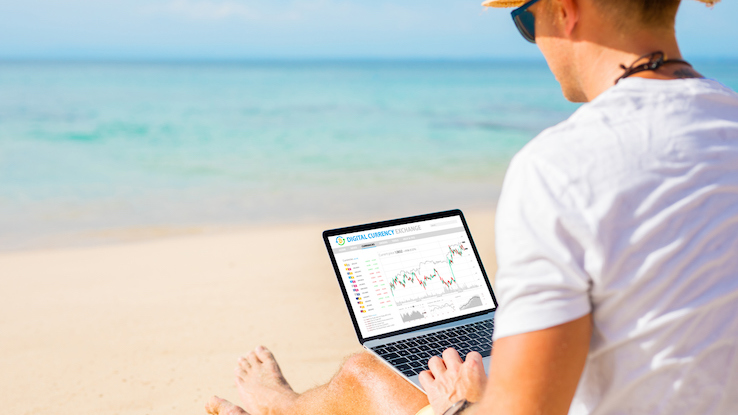 As interest in cryptocurrency investing and Bitcoin paychecks continues to rise, people are beginning to look for even more new ways to use crypto like traditional currency. The travel industry is one area where these efforts are already starting to pay off.
Heading to different countries often means dealing with currency exchanges, foreign transaction fees and similar financial tasks that can take some of the excitement out of your vacation. But as it turns out, paying for travel using cryptocurrency holds the potential to make some of these issues nearly obsolete. That's not the only reason this form of covering travel costs, called crypto tourism, is becoming more popular, though.
If you're curious to learn more about the world of crypto travel, take a look at our beginner's guide to the world of cryptocurrency tourism.
What Exactly Is Cryptocurrency Tourism?
As more people invest in cryptocurrency, industries are springing up to give users more options for spending those assets — and make spending them easier overall. One of these sectors is crypto tourism, a type of service that allows people to cover certain travel expenses using digital currency instead of traditional cash.
Crypto tourism works much like other types of pre-arranged or pre-booked travel you might've used before — think all-inclusive packages. Often, it mimics cruises or other types of bundled travel where expenses like lodging, transportation, meals and more are all provided and all wrapped into a single price. The cost is defined in advance, and you pay a single vendor for the whole package, even if other companies provide some of the services that are part of the bundle. With crypto tours, it's possible to pay using your digital crypto assets instead of traditional fiat currency for these all-inclusive packages.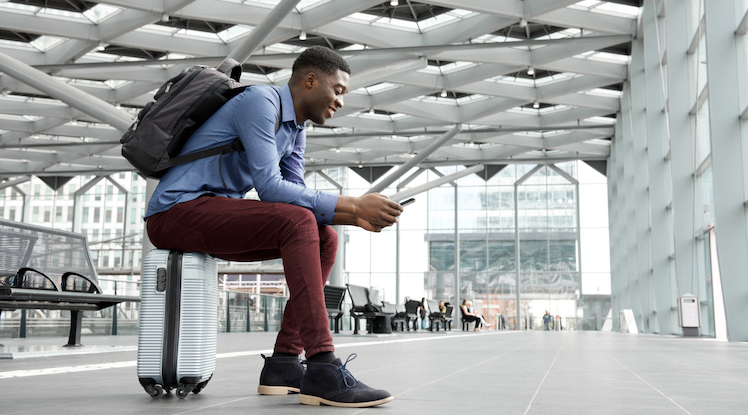 What's included in a crypto tour depends on the provider, but many of the crypto tours currently available involve international travel. Coordinating international travel is inherently more complex than planning for domestic vacations, particularly when you're dealing with multiple currencies. As a result, while a few tours focus on popular U.S. destinations, this is less common because those trips are easier for travelers to manage themselves.
Some crypto tours also include information and lectures about the cryptocurrency marketplace. However, many of the tours are purely enjoyment-driven just like other kinds of recreational travel. The main difference is that the companies setting them up are equipped to accept cryptocurrency instead of cash.
Because this is more of a niche industry at this point in time, most of today's crypto tours aren't geared towards people who did some digging into ways to safely invest in crypto and now have a little bit of profit to spend. Instead, the industry is concentrating on cryptocurrency devotees with substantial assets and high-value wallets.
What Happens on Crypto Tours?
Precisely what occurs on crypto tours depends on the travel company and the package you choose. Usually, there's a mix of recreation and cryptocurrency-related happenings. Many of the tours include speaking engagements and networking events focused on the crypto market, though they also give you time to explore your destination and enjoy provided amenities.
Most crypto tourism packages are cruises. Usually, these aren't as financially complex as other kinds of travel. Participants pay a set fee — using digital assets to cover the cost — and gain access to various onboard services and venues. There are recreational features, like pools and entertainers, as well as crypto panels, exhibitions, and other things to see and do.
This isn't the only form crypto tours take, though. Some have participants stay at hotels with large attached events centers, offering a similar experience while remaining on land. In some cases, the crypto tours are traditional vacations with the only difference being that the travel company accepts cryptocurrency as payment.
The Pros and Cons of Cryptocurrency Travel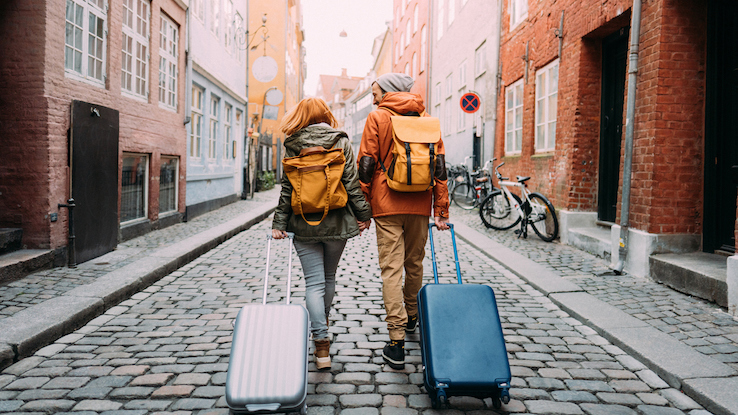 As with most elements of the cryptocurrency landscape, there are pros and cons when it comes to crypto tourism. One of its biggest benefits is that it stands to streamline the entire financial side of travel. One key way crypto tourism accomplishes this is that it can help you avoid exchanging currencies (and prevent the headaches that come with foreign transaction fees).
Additionally, crypto-backed travel lets people with digital assets spend them like traditional fiat currencies. From a transaction standpoint, it's not unlike paying with a credit or debit card. You simply send the crypto funds to the travel company via a pre-defined approach that usually entails using your crypto wallet or a specialized crypto payment processor, such as BitPay. Once the transaction is complete — a process that usually takes mere moments — your tour is considered paid.
In many cases, crypto tours aim to share information about the current cryptocurrency landscape. This means you have the opportunity, during your vacation, to attend events and learn about emerging trends or potential opportunities. Ultimately, this can help you refine your investing strategy.
When it comes to drawbacks, the most significant is the inherent level of risk. There isn't much regulation in the world of crypto, let alone in the emerging cryptocurrency tourism industry. As a result, this leaves room for scams.
Some crypto tours also function as promotional mechanisms, not vacations — so it's vital to know what you're booking before you transfer funds. They may serve as a way for a company to pitch an upcoming ICO, or initial coin offering. In that regard, the experience can mimic what you encounter with timeshare companies where participants are subjected to hard sells repeatedly throughout the experience.
Finally, while using digital currency to cover the cost of travel is what's at the heart of crypto tours, you might not be able to avoid using fiat currency entirely. If you intend to shop from local retailers at your destination, for example, these stores aren't guaranteed to accept cryptocurrency instead of money. As a result, exchanges and foreign transaction fees may still be part of your trip.
What Ariva World May Bring to the Table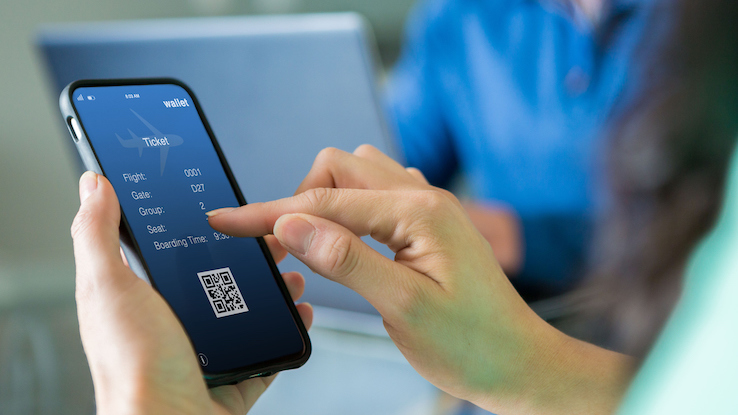 While crypto tourism is limited in nature today, Ariva.World, a travel and tourism network, is looking to expand its potential and democratize crypto travel for all investors, not just those who have significant assets already. The company wants to replace the traditional travel approach with a crypto-driven alternative that eliminates the need for currency exchanges and other financial complexities you'd normally encounter when booking flights, hotels and tours.
If Ariva World's plans come to fruition, its native cryptocurrency, the Ariva coin (ARN), would be the payment mechanism travelers could use to fund entire vacations. They could spend it on a range of products and services within the broader Ariva travel-booking ecosystem, allowing them to get products or schedule experiences with merchants who may not be able to accept cryptocurrency on their own.
During travel, Ariva World users could utilize a connected wallet holding their ARN coins and pay for goods and services using a QR code. This would eliminate the need to carry credit cards or fiat currency while traveling internationally.
While Ariva has limited applications so far — travelers can only use the coin at in-network locations, and it's inherently travel-specific — the potential is there. If crypto tourism becomes more mainstream, the token has ample space for growth, potentially taking this kind of travel — and vacationing itself — to the next level.