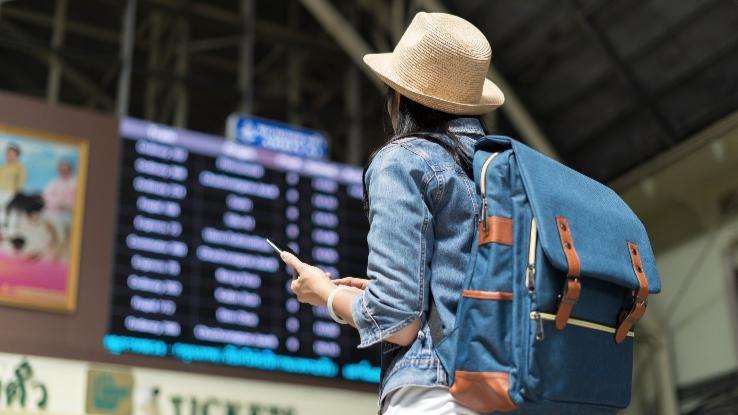 With the COVID-19 vaccine rollout well underway, the world is getting ready to reopen. Of course, some countries have more access to vaccines than others, so, while international travel isn't fully feasible (or advisable) yet, it's clear that folks are looking to stray a little further from home after a turbulent year full of sheltering-in-place orders and isolation. 
This summer, that might mean exploring a hidden gem in your own backyard. But, nonetheless, this excitement around travel is a great sign for many reasons. In fact, investors are already eyeing travel and hospitality stocks that could be poised to make big comebacks on the market. 
The pandemic may have changed our approach to travel, but it clearly hasn't taken away our desire to do so. With this in mind, we're taking a look at several travel stocks — including hotels, airlines, and cruise lines — that are worth keeping an eye on. 
Hotels Are Poised for a Hot Comeback
Obviously, it's been a rough year for hotels. When COVID-19 was first declared a pandemic, stock prices for many hotels plunged to lows they hadn't seen in years. Fortunately, now that the demand for travel is back, those very same hotel stocks are once again trending upwards. So, which have the most potential?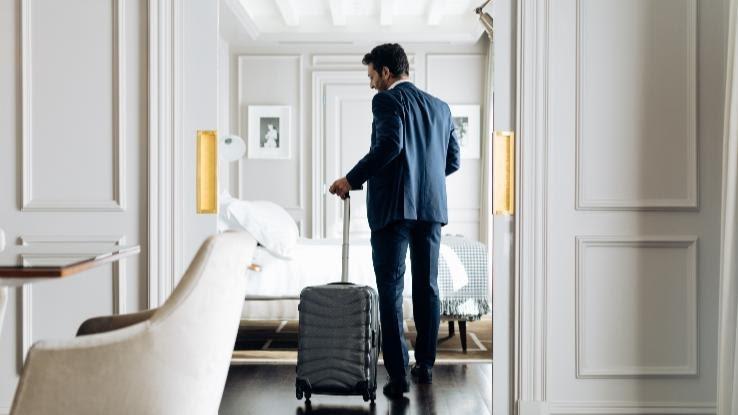 InterContinental Hotels Group PLC (NYSE: IHG): 
While IHG may not sound familiar, the hotels and franchises it owns will definitely ring some bells. The British hospitality company owns popular hotel brands such as Holiday Inn Express, Kimpton Hotels and Resorts, InterContinential, and more. Combine its hotels with the other resorts and restaurants it operates and IHG is looking at a solid comeback. As of May, the stock was already trading at, or above, pre-pandemic levels, and experts project that there will be plenty of room for continued growth.
Marriott International (NASDAQ: MAR):
As one of the largest hotel companies in the world, Marriott was hit hard by the COVID-19 pandemic. At one point, the company's stock was trading at lows it hadn't seen in over five years. However, with reopenings underway, Marriott is already enjoying a strong upwards reversal. With over 7,000 properties in 132 countries, Marriott — and the brands under its umbrella, which include Sheraton, Ritz-Carlton, Residence Inn, Westin, and more — is a behemoth worth investing in. As early as February of 2021, the brand's stock prices began making such a rebound that they briefly topped pre-pandemic prices. So, as the travel industry continues to reopen, it seems safe to predict that Marriott has plenty of green days ahead.
Airlines Are Set for Take-Off
Much like hotels, airlines faced severe losses during the COVID-19 pandemic. In fact, in April of 2020, airlines received a $25 billion bailout — some in the form of loans — due to travel shutdowns. And, in December, lawmakers granted U.S. airlines $15 billion in new payroll assistance, which allowed them to bring back roughly 32,000 furloughed workers (via U.S. News & World Report). 
Despite all of the grants, bailouts and loans, airlines are, of course, expected to bounce back no that folks are eager to stretch their legs and leave their homes. Perhaps surprisingly, two new U.S.-based airlines, Breeze and Avelo, have launched in 2021, further illustrating the industry's optimism. So, if you're looking to invest, which airlines seem the most promising?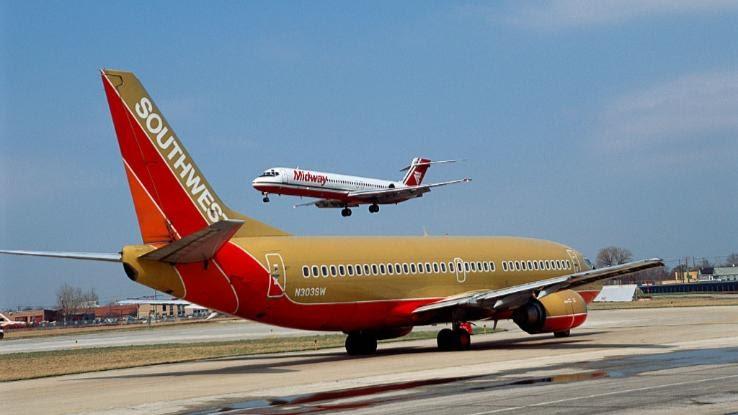 Southwest Airlines (NYSE: LUV):
 While the effects of the pandemic were seen in plummeting airline stock prices across the board, some have already begun impressive rebound reversals. Southwest Airlines began mounting its comeback as early as the final months of 2020 and, after some choppy action during December and January, soared back into action in February of 2021. As of May 2021, Southwest has bounced back from a May 2020 low of $22.47 to a firm footing in the $60-$65 range. With travel on the upswing, and Southwest's recent purchase of a fleet of
737 MAX jets
, LUV is looking like a great long-term play to add to your watchlist.
U.S. Global Jets (NYSE: JETS):
 Not sure which airline to invest in? With comebacks in the works for a variety of great air travel companies, why not go the ETF (
exchange traded fund
) route and diversify your investment? ETFs basically track the performance of a group of stocks — in this case, top stocks in the airline sector. JETS is currently the only pure airline ETF on the market and includes
holdings
 of all the major U.S.-based airlines, including Southwest, American, Delta, United, and more. Regardless of the challenges of the past year, JETS has done a pretty remarkable job of keeping pace with — or outperforming — the overall market. Already, it has enjoyed a one-year performance of 71.26%.
Cruise Lines Are Making a Comeback
Pre-pandemic, cruises were so popular that they contributed to the phenomenon of overtourism in many countries, including Italy, Spain and Croatia. But, given the way COVID-19 began spreading globally, one might not think to invest in the cruise industry. Despite our very fresh memory of folks being quarantined on cruise ships, travelers are projected to get their "sea legs" back. So, who are the cruise industry frontrunners?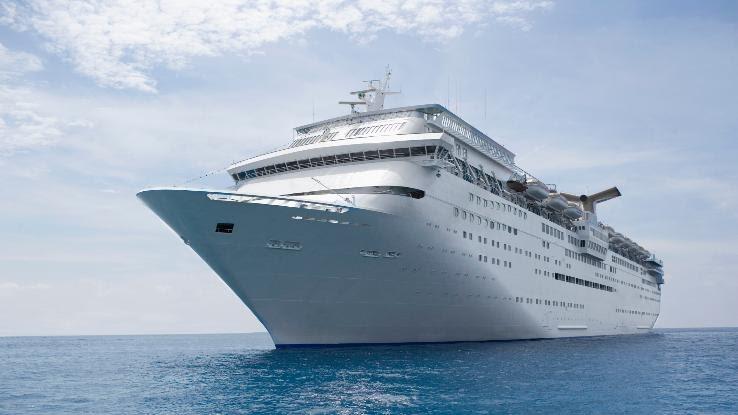 Royal Caribbean Cruise Ltd (NYSE: RCL):
 When news of the pandemic hit, the cruise line industry was among the first to experience a total shutdown in March of 2020. It's definitely been rough sailing since then, but it looks like smoother waters may be in sight. On May 25th, 2021, the
Centers for Disease Control and Prevention (CDC)
 gave Royal Caribbean the first official go-ahead to resume test cruises from Florida in June. While RCL has a ways to go before recovering its pre-pandemic stock prices, the company has already climbed from a low of under $20 in March of 2020 to new highs of just under $100 in February of 2021.
Disney (NYSE: DIS): 
The great thing about Disney? It could've been featured in every category on the list — and more. While Disney cruises don't have a set return date, it's one of the few cruise lines that has so much else going for it, which means that return date doesn't necessarily matter. Between Disney's theme parks, hotels, cruise lines, streaming service, films, TV shows, merchandise, and more, there's no doubt the company will cash in on reopening in a big way. While Disney wasn't exempt from the March 2020 crash, it began its rebound as soon as April 2020 and has since soared up past pre-pandemic prices. Given its growth, even amid the COVID-19-impacted economy, there's seemingly no limit to what the company's stock will do once the world fully reopens. 
Booking and Reservations Are Set to Enjoy Big Business
Given the vast array of rebound opportunities that come along with the world's reopening, be sure to remember the companies that deal in booking, reservations and other modes of transit. You know, all of the other moving pieces that make travel possible. 
Booking Holdings (NASDAQ: BKNG):
Booking is the parent company of popular online brands like Priceline, Booking.com, Kayak, and Rentalcars.com. Basically, if you need to reserve something for travel, Booking probably has a company that can help. The only downside to Booking's stock is that it tends to be on the pricier side of things; its March 2020 low never broke below $1000. Since then, it has launched a steady rebound and has since doubled in price, moving into new, all-time highs in February of 2021. That said, if you're looking for a steady, long-term hold, Booking is a great one to consider, even if you can only afford to invest in partial shares.
ETFMG Travel Tech ETF (NYSE: AWAY):
 AWAY is a relatively new travel ETF that couldn't have
accidentally
debuted at a more terrible time. The ETF first appeared on the market in mid-February of 2020 — right before the industry that all its holdings revolve around took a total nosedive. That said, after a devastating March drop, it has since managed to recover quite nicely. Plus, it should grow even more as travel resumes. AWAY offers one of the most diverse collections of travel stocks on the market, featuring companies in industries such as booking and reservations, ride-sharing, price comparison, and travel advisory services. Some of its more well-known
holdings
 include Airbnb, TripAdvisor, Expedia, Lyft, and Uber.