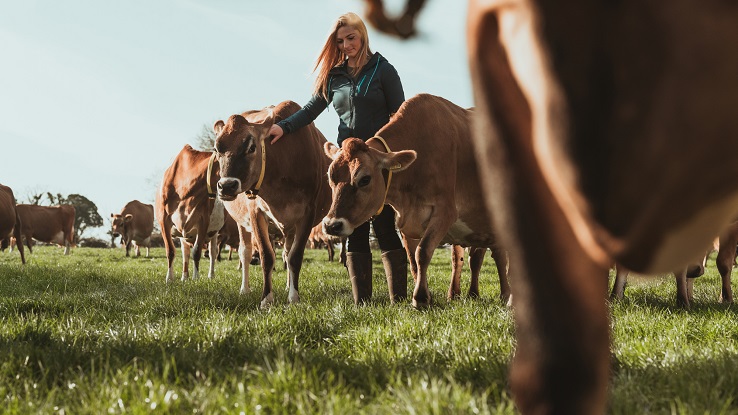 Is it your first time hearing about USDA agricultural grants? Well, you may be surprised to learn that even for a relatively small farm, operating costs are up there. If you've worked in the industry, then you're likely familiar with that financial toll.
For starters, farms require lots of land, employees, supplies and equipment. Needless to say, whether you're just getting started or maintaining an enduring family business, getting a foothold in the farming, ranching and agriculture industries can be tricky.
Thankfully, the United States Department of Agriculture (USDA) is one resource you can turn to for financial assistance. While the USDA works to bolster the agriculture industry primarily through loans and grants, there are also USDA-run initiatives that provide educational resources to farmers and ranchers. Not to mention, the USDA offers business support for farmers with crop and livestock insurance.
What Are USDA Agricultural Grants?
The USDA offers a variety of loans and grants for everything from homeowners to ranchers. However, USDA agricultural grants are specifically for farmers. There are a wide variety of grant programs, and each aims to support a specific initiative. For example, there are grants specifically for farmers in the aquaculture industry, and there are grants to help farmers implement renewable energy on their land.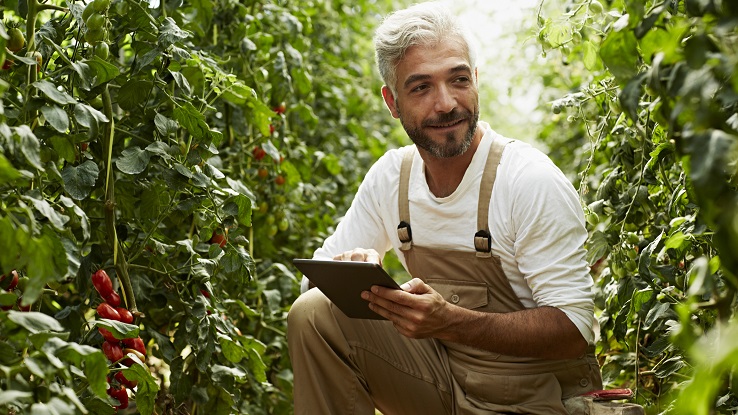 Since the funds come from grants, you don't typically owe any money back. Rather, you get funding at no additional cost to you — so long as you use it for the purpose of the grant. In a few rare instances, grantees have had to pay back grant money, even when they used the funds correctly. For example, a farmer who sells a farm one year after being awarded a USDA grant for new farmers might be required to pay back the grant money from the profits of their sale.
Who Benefits From USDA Agricultural Grants?
Farmers receive the most direct benefit from USDA agricultural grants, which help cover operating costs and make farms both more sustainable and profitable. Since farms are a huge source of food and employment, a wide variety of people benefit from USDA agricultural grants.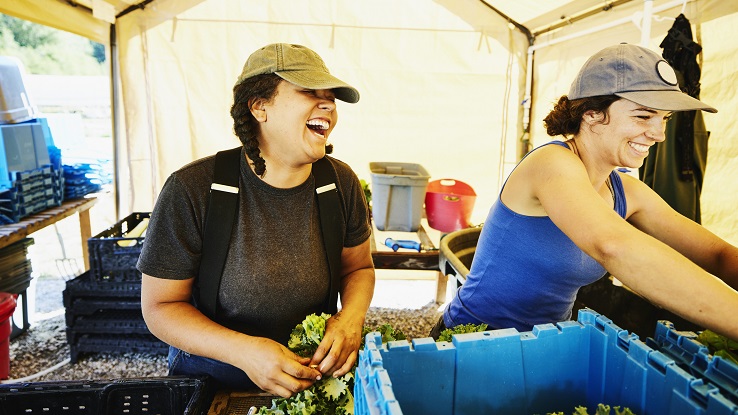 If a farm can continue running because of grant money, the hundreds of people employed by the farm remain employed. People who don't work directly for the farm, such as truck drivers who transport the crops or produce stand workers who sell the crops, also remain employed — all thanks to the economic activity generated by the farm.
USDA agricultural grants even benefit the tech industry; some grants are focused on helping farmers uplift their operations with the latest technology. Moreover, there are grants for non-farmers within the farming industry, such as the Farm and Food Workers Relief Grant. Finally, many USDA grants also benefit the environment since they incentivize the use of renewable resources on farms.
How to Apply For USDA Agricultural Grants
USDA publicizes all grant opportunities on Grants.gov, a government website that now has its own mobile app to help streamline the grant-finding process. Another great feature? You can sign up for alerts so that you're automatically notified when a new grant becomes available.
Even if there's nothing currently available, it's wise to register and maintain an active account, both on Grants.gov and SAM.gov — the website for the federal System for Award Management, which helps expedite the fund-receiving process. (Government contract work is also publicized on this website, so you may even discover bidding opportunities.)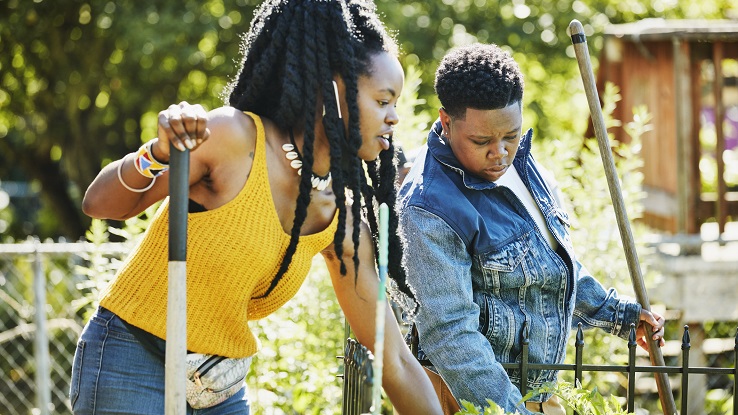 The listing for each grant includes details explaining who is eligible to apply as well as a rundown of the application process. Although individual grants may have specific standards, the USDA offers a guide that explains how to apply for any USDA grant. There are also several videos that explain how to use the Grants.gov site.
Once you're ready, you can apply by submitting all of the required documents on the Grants.gov portal before the posted deadline of the grant in question. Be sure to carefully read all of the instructions; applications that do not contain all of the required documents will be rejected.
Eligibility for USDA Agricultural Grants
The USDA is a dynamic agency that changes its offerings in response to the current needs of the country's farmers. Eligibility standards vary from grant to grant, so you'll need to read the specific details of the grant you want carefully. Often, grants are based on the size of your farm, the type of crops you grow and your location.
Sometimes, having a farm located in the path of a recent natural disaster is a qualifier. Furthermore, some grants are based on the location that crops are sold, while others aim to support farmers' markets.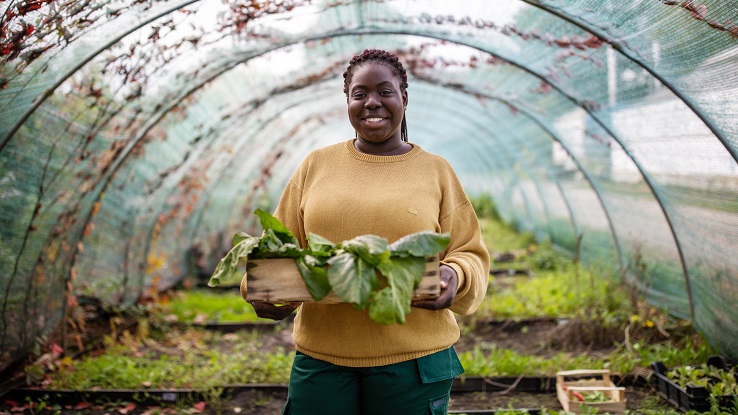 For example, there are grants for small and very small grass-fed beef producers. There are grants for family farms, and there are grants for mid-sized farms. Some grants are specifically for minority farmers or farmers from underserved communities.
If you're awarded a grant from the USDA you may be given specific instructions about both how to use and document your funds. Even in the absence of instructions, it's wise to keep detailed records of how you spent the grant. After all, money obtained from federal funds is often subject to auditing.