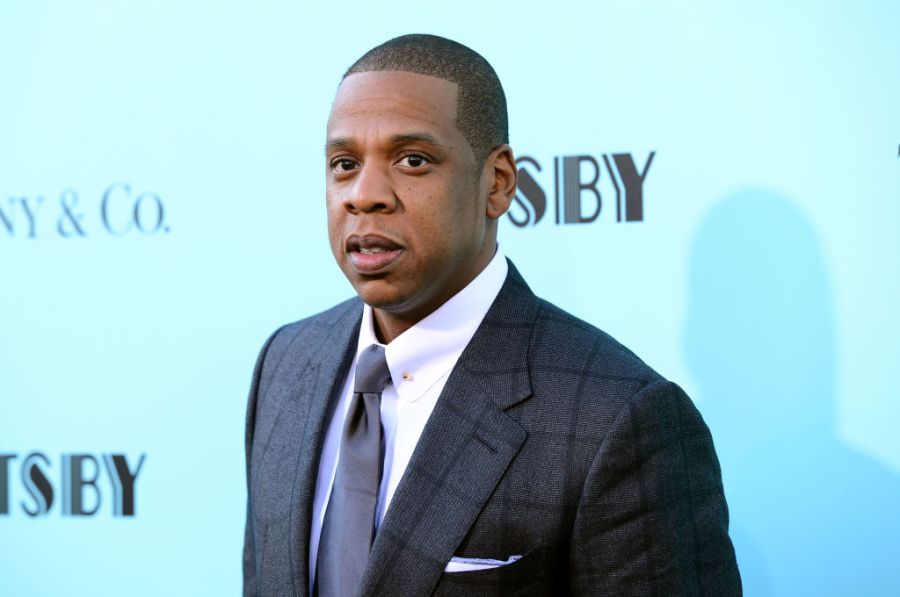 What would you buy with your money if you were a multi-millionaire? Sports fans might want to purchase their very own professional sports franchise, especially considering that many franchises have proven to be massively successful investments.
These millionaires (and billionaires) made the choice to sink their money into sports franchises. Some of them have even become synonymous with the teams they own (looking at you, Jerry Jones).
David Letterman
If you are racking your brain to figure out which Major League Baseball, National Football League or National Basketball Association team that David Letterman owns, then take a break. Letterman went off the grid when it came to purchasing a stake in a professional team.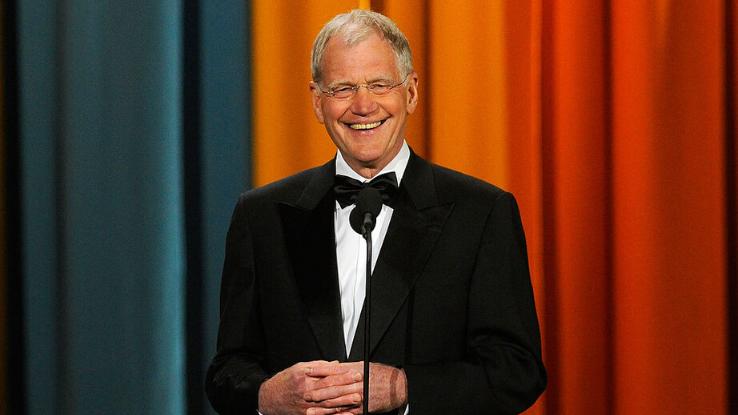 Letterman has a net worth of $400 million, thanks to his years hosting a nighttime talk show. His production company also helped him amass a huge net worth, and he sank some of it into Rahal Letterman Lanigan Racing, which competes in the IndyCar Series and the American Le Mans series.
Bill Murray
Bill Murray has an estimated net worth of $180 million, which is a fortune but far from the highest net worth on this list. He is one of the most beloved names in comedy, with classics such as Caddyshack, Groundhog Day, Stripes and Ghostbusters among his credits.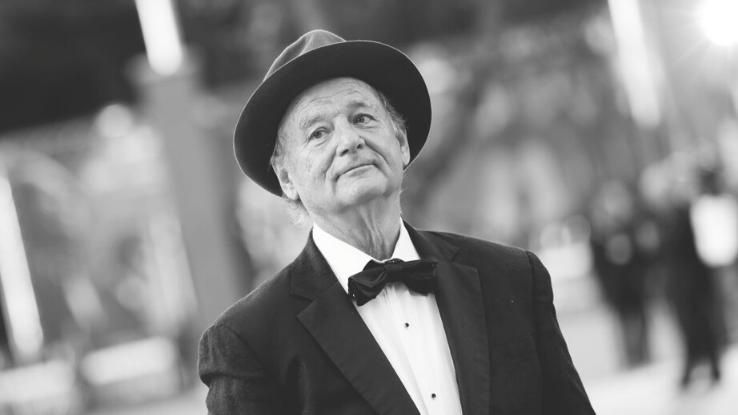 Murray is also a noted Chicago-area sports fan, rooting for the Cubs and Xavier University. When it comes to sports, he put his money into baseball teams that play in the minor leagues. He currently owns four different minor league teams and has invested in several more.
Drew Carey
Ever since The Drew Carey Show hit the airwaves, the comedian made no bones about his fandom for Cleveland sports. As an Indians and Browns fan, Carey shocked fans by using some of his net worth of $165 million to purchase a stake in a team halfway across the country.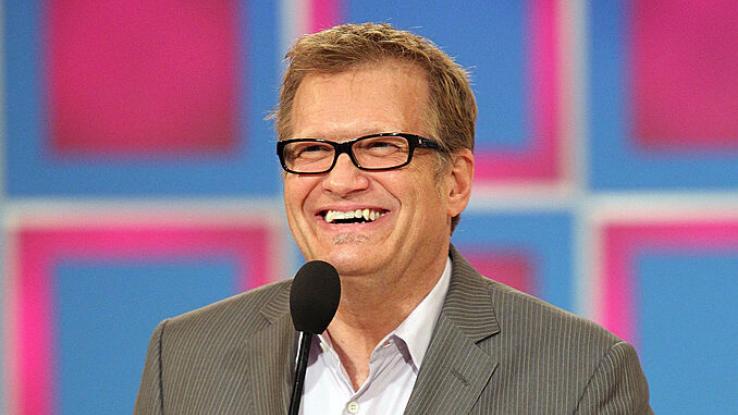 Carey owns a significant stake in the Seattle Sounders of Major League Soccer. MLS is a men's professional soccer league, and the Sounders are typically among the best-performing franchises in the league. Perhaps some of their success comes from Carey's magic touch.
Stan Kroenke 
Stan Kroenke is a man who knows how to make money, which translates well to turning sports franchises into sources of additional personal net worth. He currently owns the Colorado Rapids of Major League Soccer, the Los Angeles Rams of the National Football League and the Arsenal of the Premier League in England.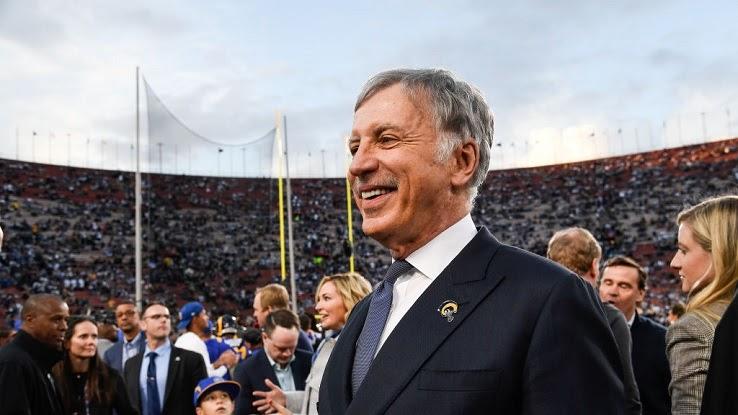 Kroenke made a killing in real estate, and he is married to an heir to the Walmart fortune. His personal net worth of $8.2 billion means that he can buy virtually any franchise he wants and root for any team that strikes his fancy.
Jeanie Buss
Jeanie Buss is the daughter of the late Jerry Buss, a former chemist who purchased the Los Angeles Lakers in 1977 after becoming massively wealthy from a real estate boom. When the elder Buss passed, he left an estimated $500 million of his fortune to Jeanie, who assumed control of the Lakers alongside her brother, Jim.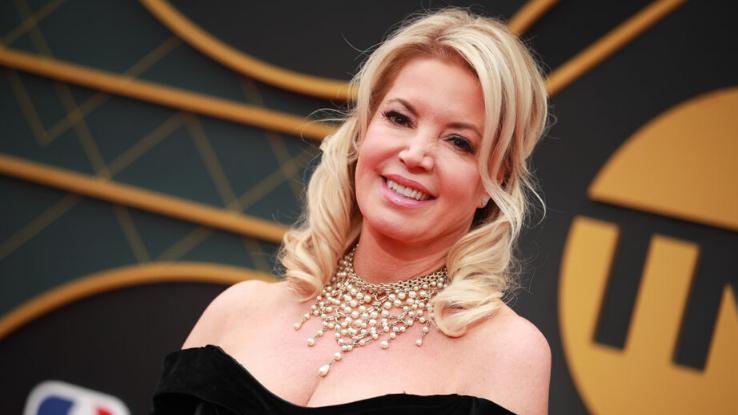 Jeanie has become the face of the Lakers. The franchise got off to a rocky start under her watch, but they are now among the best teams in the league, due in part to the talents of LeBron James and Anthony Davis.
Hal Steinbrenner
There is no name more known, more polarizing or more fear-inducing in baseball circles than Steinbrenner. George was the patriarch of the Steinbrenner baseball legacy, as the uncompromising owner of the Yankees who was satirized in Seinfeld and known to sports fans and casual viewers alike.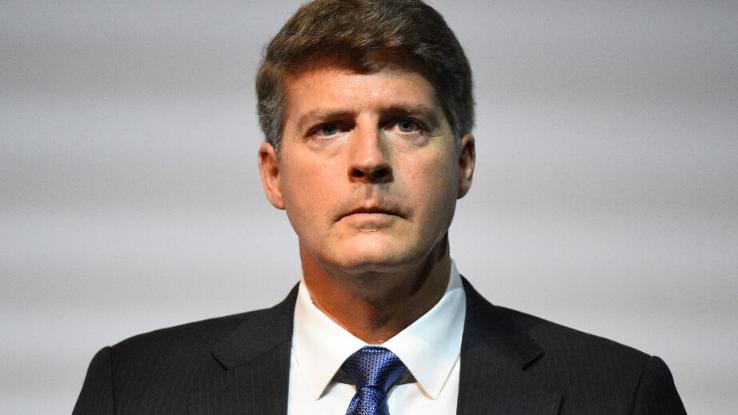 Steinbrenner was famous for his legendary temper, but also for his fierce loyalty. When he died in 2010 of a heart attack, his son Harold (known as Hal) had to take over the team without much warning. He had huge shoes to fill and has received mixed reviews from a fanbase with high standards.
Tim McGraw
Tim McGraw is in the pantheon of modern country music artists, and he has carved out a respectable career in Hollywood with roles in movies like Friday Night Lights and The Blindside. McGraw is an unabashed sports fan (as his movie choices indicate), and he can also include sports franchise owner on his list of achievements.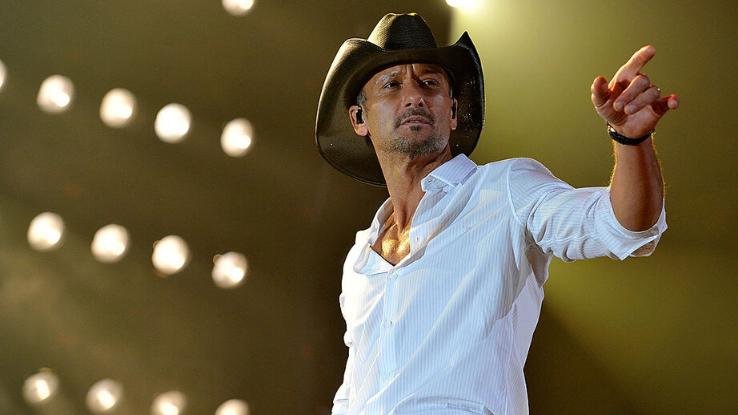 With an estimated net worth of $85 million ($165 million when combined with his wife Faith Hill's net worth), McGraw isn't quite ready for big league ownership, but he owns a stake in the Nashville Kats in the Arena Football League. Football is football, right, Tim?
Jeffrey Lurie
Philadelphia Eagles fans will be forever indebted to Jeffrey Lurie, the owner of the franchise who brought the first championship to Philly. By defeating the New England Patriots in Super Bowl LI, the Eagles validated all the cash that Lurie has sunk into the franchise over the years.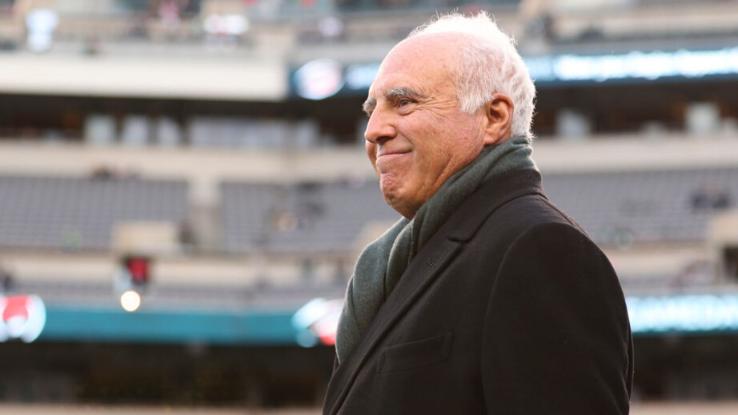 To be fair, he has plenty of money to sink into the Eagles, as a man with a net worth of $3 billion. He has built a media empire by producing films such as The Italian Job and The Blind Side.
Gene Simmons
The man with the most famous tongue in the world is also an avid sports fan. Worth a reported $400 million, Simmons is known as The Demon to his fans, but to the players on the L.A. KISS Arena Football team, Simmons is known simply as The Owner.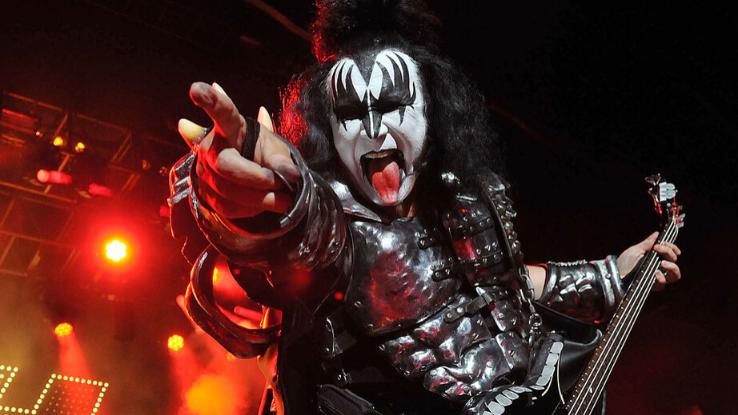 If you're wondering how Simmons made $400 million, obviously his band is one source, but he also owns a film production company called Erebus Pictures. With that sort of money, you might think Simmons would prefer to own part of an NFL franchise, but he probably likes having the entire pie to himself.
Shaquille O'Neal
Many know him simply as Shaq, but Shaquille O'Neal is an accomplished businessman with obvious connections to sports. While he has dabbled in film (Shazam, anyone?) and even tried his hand at hip-hop, Shaq finds himself coming back to sports time and again, whether as an analyst on TNT or as part-owner of the NBA's Sacramento Kings.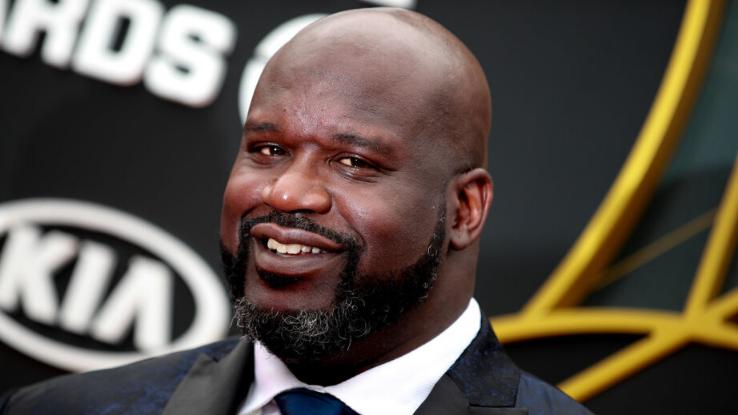 Shaq followed in the footsteps of Michael Jordan as a largely behind-the-scenes owner of an NBA franchise, although he isn't quite at MJ's level of being the sole owner. There's no word on how involved Shaq is as an owner, either.
Arthur Blank
Arthur Blank became an incredibly wealthy man by supplying Americans with ceiling fans, plungers, palm trees, vacuum cleaners and everything in between. In other words, Blank is the man who founded The Home Depot. Now worth an estimated $7.2 billion, he is also the owner of the Atlanta Falcons NFL franchise and Atlanta United of Major League Soccer.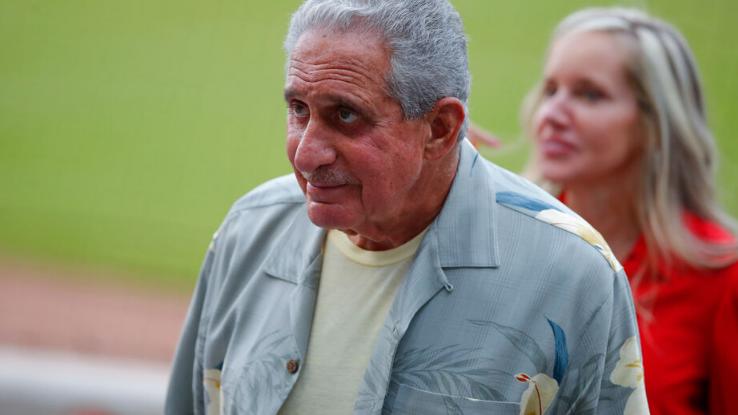 Blank is known as one of the more involved owners in the National Football League. He can often be seen stalking the sidelines during games (as if coaching and playing in the NFL doesn't come with enough pressure).
Jimmy Buffett
Did you know that Mr. Margaritaville is worth a reported $600 million? Sure, Cheeseburger in Paradise, Fins and Volcano are some massive hits, but $600 million? That should buy Jimmy a heck of a lot of cheeseburgers and a giant slice of paradise!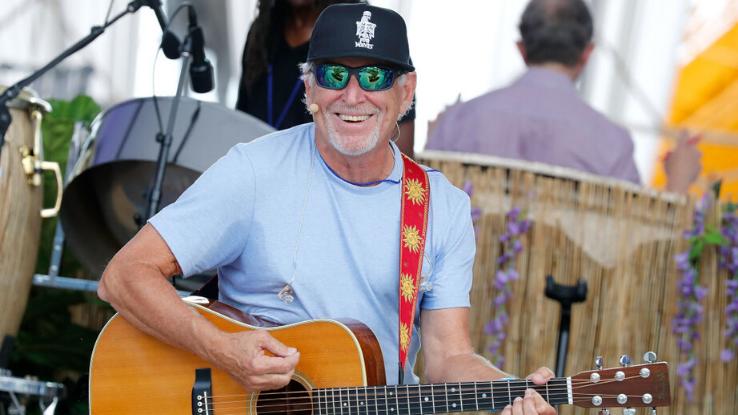 With his brand of Margaritaville restaurants, his own beer (Landshark) and his impressive catalog of hits, Jimmy had all the dough he needed to buy a sports franchise. Actually, he bought part of a sports franchise, to be exact. That franchise is the Miami Dolphins of the National Football League, which is on-brand for the tropically-minded Buffett.
Paul Allen 
Paul Allen is no longer with us (RIP), but he was once one of the wealthiest sports franchise owners alive. With $20.3 billion to his name, he was also one of the richest people alive, sports franchise or no sports franchise. As an owner, he took the time to get to know the players he paid.
Allen's teams were diverse but all located in the Pacific Northwest. He owned the Portland Trail Blazers of the National Basketball Association, the Seattle Seahawks of the NFL and Seattle FC of the MLS, giving him a virtual monopoly on Seattle sports.
Will Ferrell
The funnyman of his generation, Will Ferrell has no shortage of comedy hits under his belt, from Old School and Stepbrothers to Wedding Crashers and Elf. It turns out that being immensely funny is a lucrative talent, and Ferrell has cashed in on it.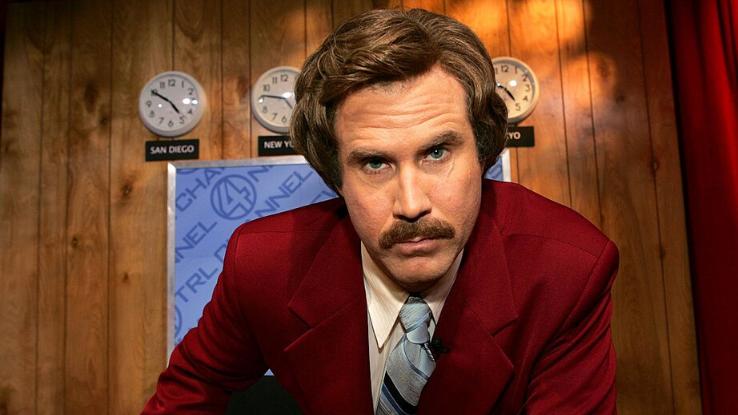 With an estimated net worth of $160 million, Ferrell decided to indulge his inner sports fan by purchasing a stake in Los Angeles F.C., the newest professional soccer franchise to grace the City of Angels. Who knew that Frank the Tank was such a big soccer fan? He must be in it for the streaking.
Michael Jordan 
An athlete like Michael Jordan doesn't simply retire and walk away from sports. With a legendary competitive itch that led him to take otherwise meaningless rounds of golf as seriously as an NBA Finals game, there was zero chance that Jordan was going to stay away from basketball completely after retiring as a player.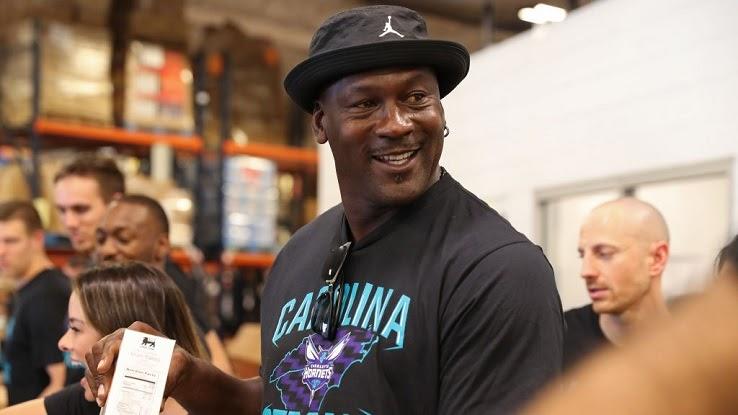 Fortunately, his massive net worth of $1.6 billion, built largely from his Jordan brand sneakers and apparel, allowed him to purchase an NBA franchise of his own: the Charlotte Hornets. Jordan the player, meet Jordan the owner.
James Dolan
Accuse James Dolan of being the spoiled son born with a silver spoon in his mouth if you want. Accuse him of being preoccupied with his band Jimmy and the Straight Shots if you will. Heck, you can even accuse him of being the most meddlesome owner in all of professional sports — you wouldn't be the first.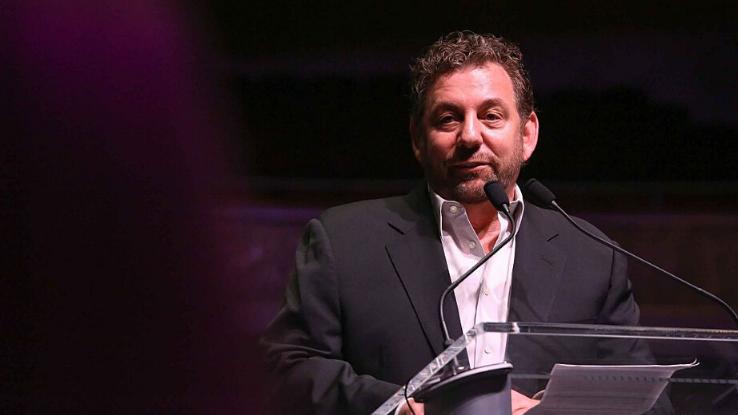 Just don't accuse James Dolan of being poor, at least not if you care about being truthful. Dolan's net worth is $2 billion, and he doesn't seem willing to give up his Knicks, no matter how many fans ask.
Jerry Jones
Jerry Jones is the current face of frustrated ownership, certainly in the National Football League and perhaps all of professional sports. His net worth continues to grow larger, in part because the Cowboys keep becoming more valuable, even though a Super Bowl ring continues to elude him and America's team.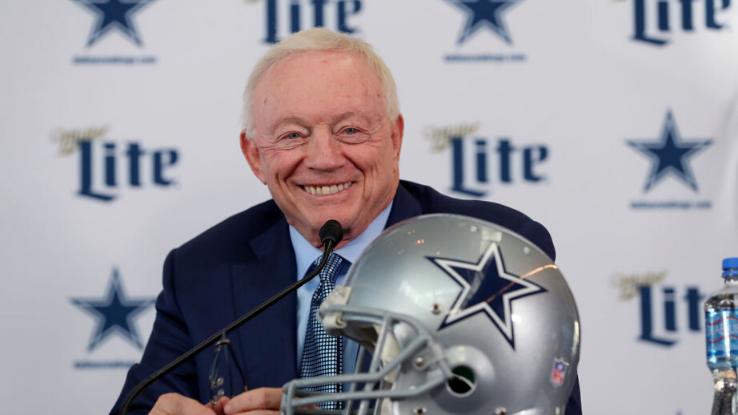 Hey, at least he has his $8.9 billion net worth to soothe him at night, right? Well, Jones doesn't seem to take much solace in his generational wealth. As the general manager of the Cowboys, the team's struggles have caused him a lot of frustration, and he tends to share his opinions publicly.
Steve Ballmer
Steve Ballmer is the former CEO of Microsoft, a position he held for 14 years between 2000 and 2014. The Ball-Man is worth — wait for it! — $84.3 billion. That is a stupid amount of money that could finance some small countries, but Ballmer has chosen to spend a portion of it on professional sports.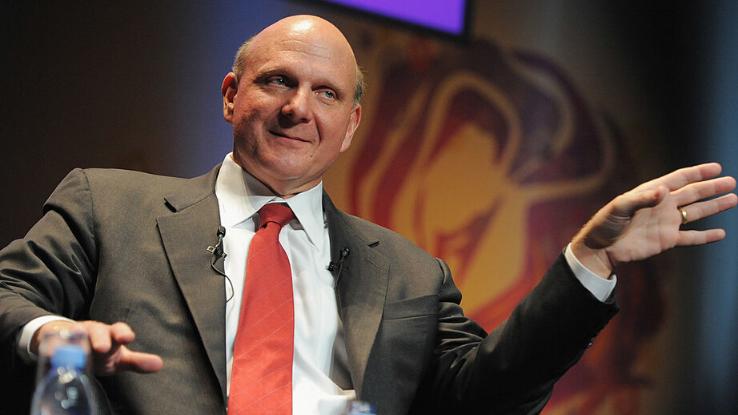 He owns the Los Angeles Clippers, and he has made some smart ownership decisions, such as turning over basketball operations NBA legend Jerry West. The Clippers are in good hands, and Ballmer is perpetually pumped about the team.
Mark Cuban
How can you not love Cubes? Long before he was the star that he is now — fame from Shark Tank and other celebrity ventures — he was mostly known in NBA circles as the original fan-owner. He sat courtside, high-fived the players and regularly threw hissy-fits and scolded referees when he disagreed with calls.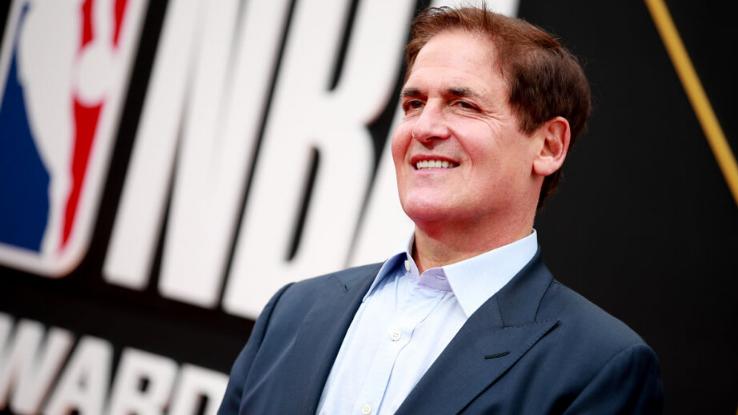 Even as Cuban has embraced a more corporate, polished celebrity image, the man with a $4.4 billion net worth remains hyperactive in the Dallas Mavericks organization. What can you say? Cubes is gonna Cubes.
Bill Maher
Bill Maher has made good money as a topical funny man who now specializes in politics. He has done so well, in fact, that he has a reported net worth of $140 million. That's nothing to sneeze at, and it was apparently enough to allow Maher to buy a partial stake in the New York Mets Major League Baseball team.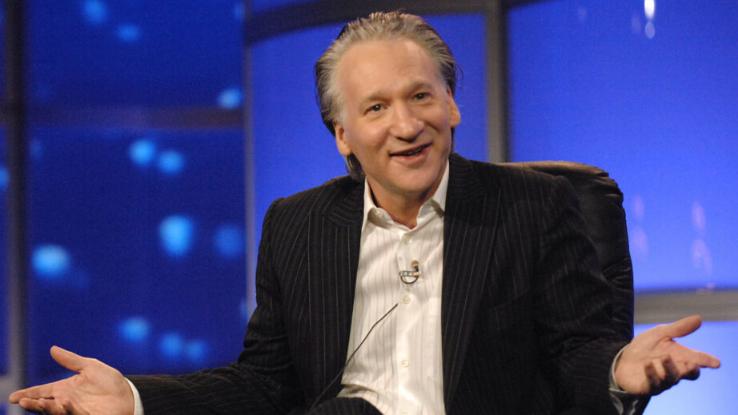 Maher was born in New York City, grew up in New Jersey, but currently lives in Los Angeles, where he hosts Real Time with Bill Maher. Maher has been a Mets fan his whole life, so being a partial owner probably helps him on the west coast if he ever gets homesick.
Jay-Z
Jay-Z continues to become richer by the year by forging business relationships that are bigger than music alone. He has proven his value through his Live Nation concert promotion company, so much so that the NFL has trusted their vaunted Super Bowl Halftime Show to Jay-Z for the foreseeable future.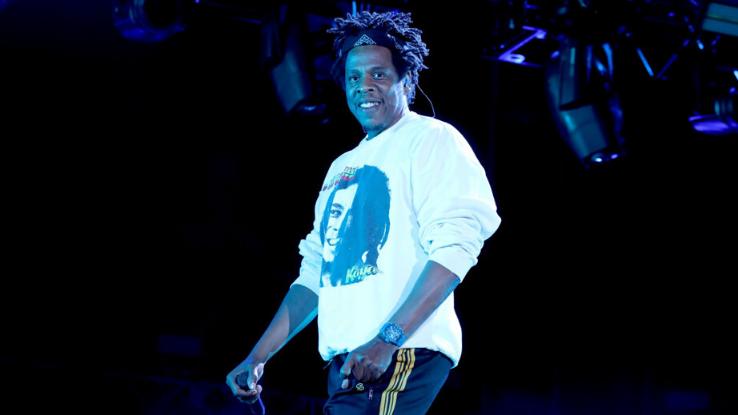 He was once the part-owner of the Brooklyn Nets NBA franchise, and he could well afford it, with an estimated net worth of $1.4 billion. Unfortunately, he had to sell his stake upon starting yet another business venture: Roc Nation sports agency.
Gayle Benson
Gayle Benson took over as owner of the New Orleans Saints and New Orleans Pelicans of the NFL and NBA when her husband, Tom Benson, passed away in 2018. Tom Benson was beloved in the city for keeping the Saints in town after Hurricane Katrina destroyed the city, and his wife has inspired similar love in her short time as owner.
She has overseen renovations to the Saints' home stadium, The Mercedes-Benz Superdome, as well as the Pelicans' Smoothie King Center. She inherited most of Benson's $2.8 billion fortune, and she has proven to be generous with her money so far.
Robert Kraft
Robert Kraft got in some hot water recently over allegations that he was a customer at an illicit massage parlor, but he has emerged from that controversy without too much damage. That is a testament to how beloved Kraft is, not only as the owner of the New England Patriots, but just as a nice guy.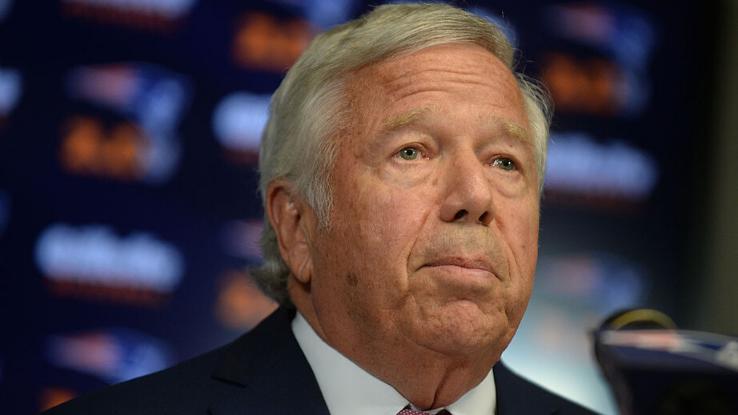 Kraft is known for being involved in charities, donating chunks of his $6.9 billion. He is also known for inspiring the players and coaches in his NFL franchise to participate in similar benevolence. Plus, he likes to wear Air Jordan sneakers with tuxedos. How cool is that?
Terry Pegula
Terry Pegula is a man who made a fortune in the natural gas industry, amassing a $5.4 billion net worth as of 2021. He has used that money to indulge his love of sports, purchasing both of the professional sports franchises in the small city of Buffalo, New York.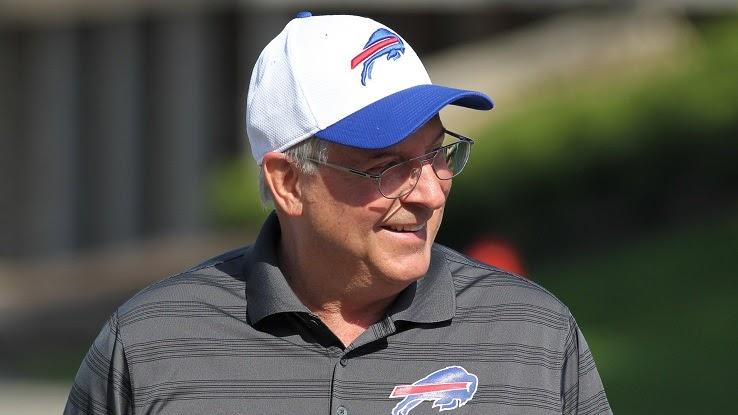 As the owner of the NFL's Buffalo Bills and the NHL's Buffalo Sabres, Pegula has been an active spender in each leagues' free-agency periods, and he brought in management regimes that have implemented cutting-edge approaches in talent evaluation. Pegula embodies the desire to win that the Buffalo fans are known for themselves.
Tilman Fertitta
Fertitta is the chairman, CEO and owner of Landry's, Inc., one of the largest restaurant corporations in the country. As of 2021, the businessman and television personality has a net worth of $4.7 billion.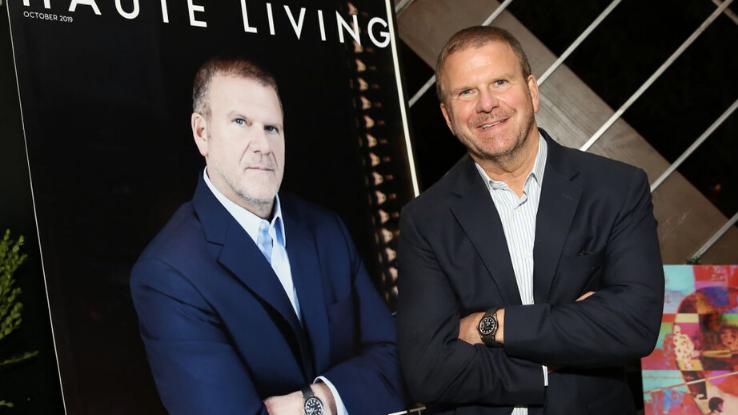 Besides restaurants, Fertitta has financial investments in hotels, casinos, amusement parks and boardwalks, but basketball appears to be his biggest interest. In 2017, he purchased the Houston Rockets for a then-record $2.2 billion.
Ted Lerner
Ted Lerner got rich the way many other uber-rich men and women before him did: real estate. You buy a piece of property, and you flip it. Do this again and again, and the next thing you know, you're Ted Lerner, sitting on $4.9 billion with cash to burn. Lerner owns the Washington Nationals, the 2019 World Series Champions.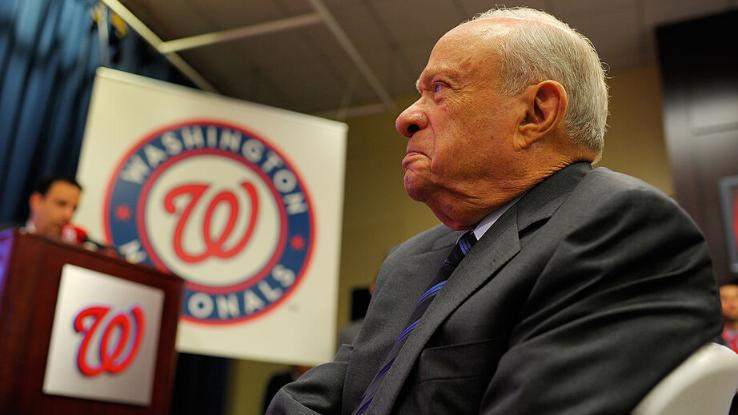 At one point, he owned the Washington Capitals of the NHL, the Washington Mystics of the WNBA and the Washington Wizards of the NBA. He sold those teams to Ted Leonsis, another wealthy owner on this list.
Ted Leonsis
Ted Leonsis is an entrepreneur, former executive at AOL, CEO of Monumental Sports & Entertainment and a founding member of a hedge fund. Impressive, but to most people, he's simply the money man behind most Washington, D.C.-area professional sports. He owns the Washington Capitals NHL team, the Washington Wizards NBA team and the Washington Mystics WNBA team.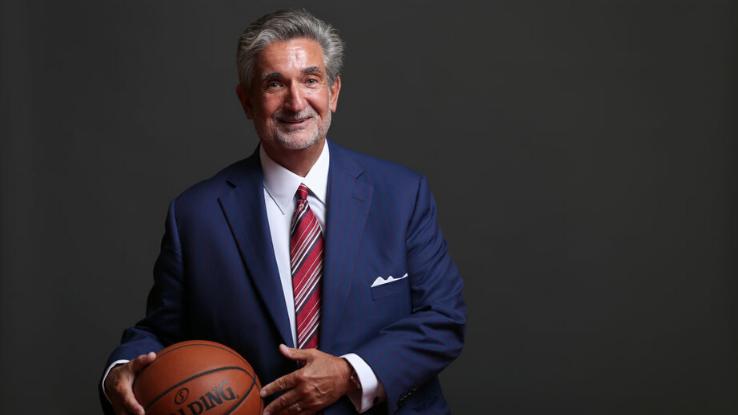 The Capitals won their first Stanley Cup in franchise history in 2018, rewarding Leonsis for his high-dollar investment. With an estimated net worth of $1.4 billion, he hopes to bring similar success to the Wizards sooner rather than later.
Tom Gores
Tom Gores has $5.7 billion in assets, but money alone isn't enough to buy success in professional sports. After all, every other owner has nearly as much money — if not more — than Gores.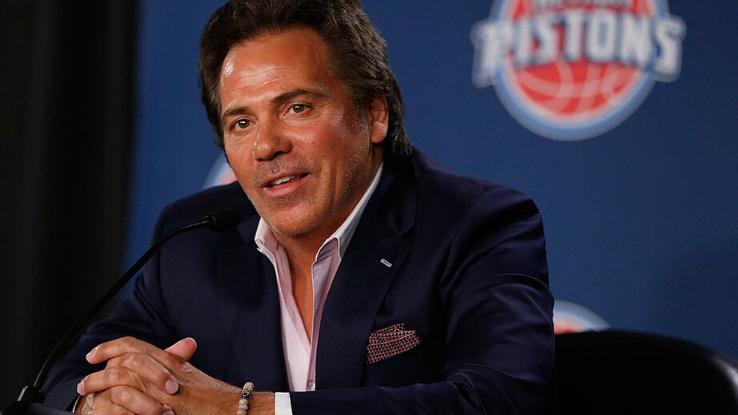 He is a self-made billionaire, thanks to shrewd private equity moves, and he purchased sole ownership of the NBA's Detroit Pistons in 2015. Although the team has steadily improved under his watch with the acquisition of Blake Griffin and other strategic moves, they remain among the middling teams in the league. Detroit isn't exactly a free agent destination at this point.
Dan Gilbert
Dan Gilbert is known for his passion as an owner, and that passion cuts both ways. As the owner of the Cleveland Cavaliers, he took it especially hard when LeBron James left to join the Miami Heat in 2010. He wrote a now notorious letter in Comic Sans script vowing that the Cavs would win an NBA Championship before LeBron did.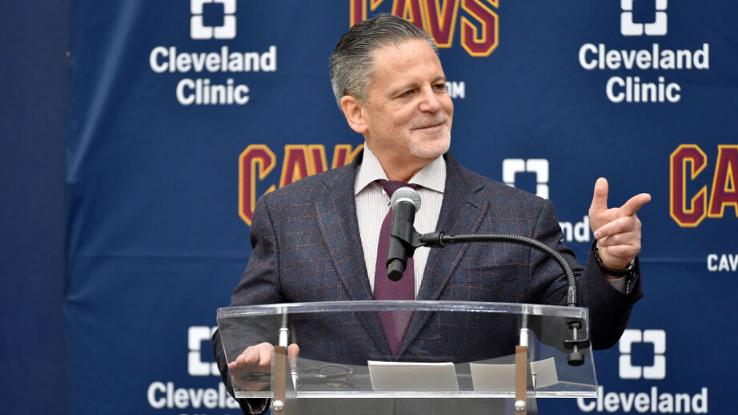 It didn't quite work out that way, as it took LeBron returning to Cleveland — and Gilbert kissing the ring, if you will — to bring that championship to the Cavs. Of course, Gilbert had an estimated $6.5 billion to fall back on if it hadn't worked out. As of 2021, Gilbert is now the 23rd richest man on Earth – with an estimated net worth of $37 billion.
Robert Pera
Players on the Memphis Grizzlies might be confused when they first meet owner Robert Pera, wondering whether the man standing in front of them is a ball boy or an exceptionally youthful, fresh-faced owner of the team. If they are unsure, they soon come to realize that Pera is the man in charge, even at 41 years of age.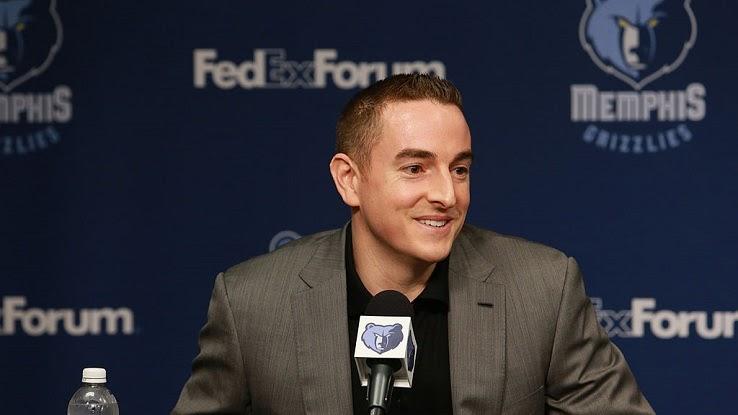 He is valued at $18.2 billion, and he's known to be a pretty demanding owner when it comes to winning. The Grizzlies have been very active in 2021, scoring wins against the Kings, Raptors, and Mavericks throughout the regular season.