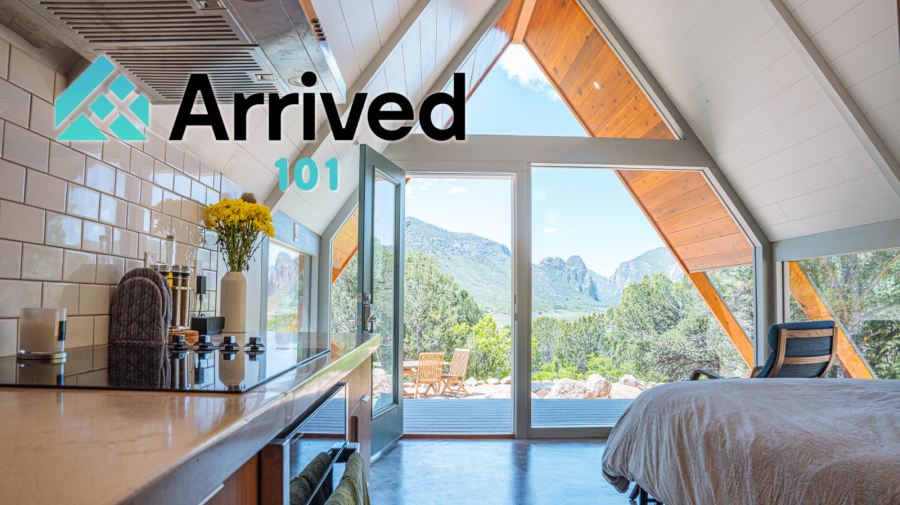 Odds are that you've heard about the power of adding real estate to your investment portfolio. The only problem? Real estate investing isn't typically an accessible space for folks with limited financial resources. As of April 2022, the median home sale price in the United States is $424,405, making it hard to not only secure so-called "starter homes", but rental properties, too. However, Arrived, a startup backed by investors like Amazon's Jeff Bezos, is aiming to change the landscape and make real estate investment a possibility for the masses.
So, What Is Arrived?
Arrived is a Seattle-based startup that helps anyone invest in rental real estate. The company acquires properties and makes them available to investors. Additionally, Arrived handles any subsequent management, including overseeing tenants, collecting rent payments, tackling maintenance issues, handling upgrades and doling out distributions. For now, the startup focuses on two sectors: single-family rental homes and, thanks to some additional financial backing, vacation rentals.
How Does Arrived Work?
Generally speaking, investing in rental real estate through Arrived is pretty straightforward. As an investor, you can peruse available properties online and find one that aligns with your needs and preferences. After locating the right property, you can purchase shares, which give you a stake in that house.
One of the standout features of Arrived? You can get started with as little as $100. It's also accessible to accredited and non-accredited investors, so you don't need a particular net worth, annual income or license to take part. By being an entirely digital process, investments via Arrived remove yet another hurdle. After choosing a property, you'll provide electronic signatures and fund your investment through a linked bank account.
After making your investment, you'll receive a portion of the net rental income based on the size or number of shares you hold. From there on out, it's entirely passive on your end; Arrived handles all of the nitty-gritty when it comes to managing the property and tenants.
Based on how it's presented, some experts liken Arrived to crowdfunding. Of course, that isn't a wholly accurate comparison, mainly because investors don't pool funds to complete an objective. Instead, there are a limited number of Arrived homes available, and investors can choose to purchase shares in just those properties. Since that's the case, Arrived's strategy is more akin to the fractional shares programs many brokerages offer for stocks, exchange-traded funds (ETFs) and other investment assets.
There is one caveat, though; the minimum holding period is quite lengthy. Investors must stay involved in a property for five to seven years, which isn't ideal for if you're looking for a short-term investment.
How Much Can Investors Earn?
With Arrived, rental income distributions are paid out quarterly. While how much you can earn varies depending on the amount you've invested and the properties you've chosen, Arrived boasts an annualized return of 5.21 to 6.42 percent, based on Q2 2021 cash dividends figures.
When examining a broader picture, it's evident that Arrived lists a range of 3.2 to 7.2 percent, based on the historical performance of its properties. There's also an average home equity value increase of 6.1 percent annually, which could boost the total value of your investment. However, Arrived does attempt to maximize earnings potential. The company focuses on hotter markets and vets all properties before making them available to investors. That process could help boost earnings, but Arrived can't guarantee a particular performance.
Does Arrived Have Competitors?
There are a few other companies operating in a similar space, giving Arrived some competition. Two of the most noteworthy alternatives are Groundfloor and Roofstock. Both of those companies are open to accredited and non-accredited investors alike, so the access is similar. Additionally, the minimum required investment is low in both of those cases, creating opportunities for first-time real estate investors.
Groundfloor is a bit different in that it has no fees and focuses on fractional real estate debt investments, namely Limited Recourse Obligations (LROs). Roofstock is in the single-family rental property space, which means it's a bit more like Arrived. However, both Arrived competitors create passive income opportunities in the broader real estate space.
Is Now the Right Time to Get Into Real Estate?
Given the volatility of the market, many would-be investors are wondering if getting involved with real estate is a smart move. Interest rates are rising, which could influence the real estate market, potentially pushing property values down. There's also debate about whether the United States is in the midst of another housing bubble.
The good news, though, is that you aren't purchasing properties outright with Arrived. Instead, you're investing in rentals. When buying homes becomes unaffordable due to rising interest rates, some aspiring homeowners may delay their purchase, opting for rentals until market conditions improve. And while home prices may decline, the need for rentals won't disappear.
While there's no guarantee that any particular property will reap dividends in the long-term, using a company like Arrived to make real estate investments could involve less risk than some alternatives. For starters, it allows you to add real estate to your portfolio without the challenges of actual ownership. Plus, so long as the property is occupied, you'll receive a portion of any net rental income, which creates a degree of consistency.
So, Is Arrived a Good Option for New or First-Time Investors?
In many ways, Arrived was designed with new and first-time investors in mind. The barrier to entry is incredibly low. Along with requiring as little as $100 to get started, the process itself is simple. For buy-and-hold investors looking to take their first steps into the world of rental real estate, that's a boon.
But that doesn't mean there aren't drawbacks. Right now, Arrived is struggling to keep up with investor demand. As a result, finding a property that aligns with your investment strategy may be a bit tricky simply because there are a limited number of options.
Still, Arrived is worth keeping on your radar if you're an investor (or soon-to-be investor) who's looking to wade into real estate. Just understand that the competition might be fierce, so acting quickly is a must. If you're comfortable with that mindset, Arrived could be a solid pathway for entering the exciting world of real estate investing.