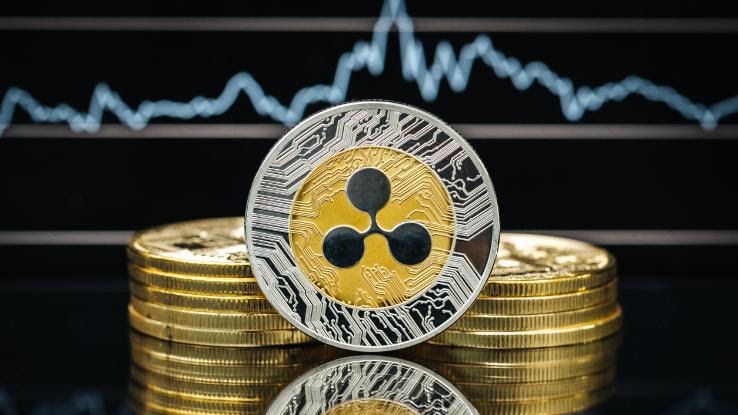 If you're into cryptocurrency, then you may have heard of a company called Ripple and its coin XRP. Ripple has managed to show up in plenty of news headlines lately, primarily due to its legal battles. So what is XRP, and should you invest in it? We'll give you a crash course on the coin, where to buy it, and what you should know before you do.
What Is Ripple?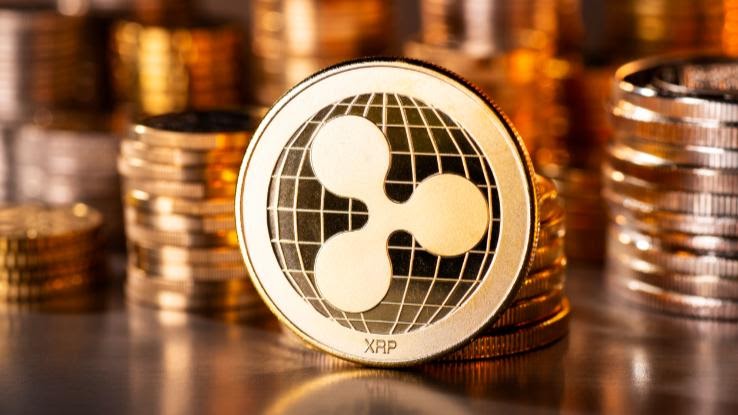 While you may often hear the names Ripple and XRP used interchangeably, technically, Ripple is the name of a company and platform, while XRP is the name of its currency. Ripple has made headlines in the crypto community lately for a lawsuit it's been involved in with the SEC.
The court proceedings have been a major setback for Ripple, as their questionable legal status has caused XRP to be delisted or suspended on many major trading platforms. Nonetheless, the Ripple case is one that's been watched closely by many in the crypto community because if things end up going Ripple's way, then the verdict could be a landmark one.
In December of 2020, the SEC accused Ripple of selling unregistered securities in the form of XRP. On the other hand, Ripple insists that XRP is not classified as a security and that they've done nothing wrong. As many governments worldwide are still attempting to wrap their heads around exactly what various digital assets are and how they should be defined, how the case is decided could serve as a benchmark for other digital currencies in the future.
What Was Ripple Created For?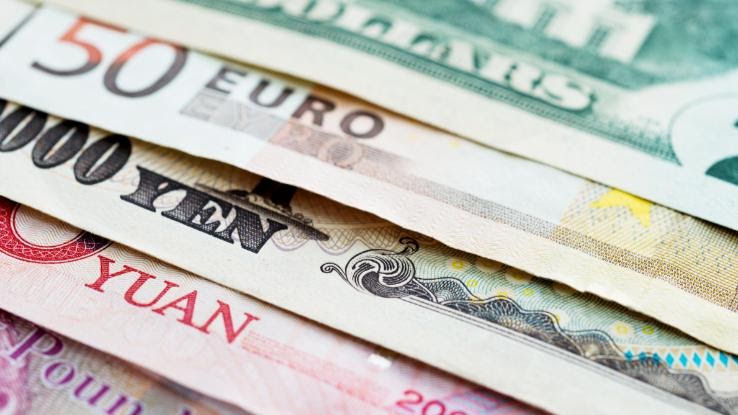 Ripple's XRP is unique in that it wasn't necessarily designed to be used in the same way as many other cryptocurrencies. Many cryptos like Bitcoin are designed to be used as a digital version of currency that can be traded among consumers. XRP, however, was intended to be used by financial institutions like banks and other payment services.
XPR was more or less invented to make international money transfers far more accessible and cheaper than they've ever been before. The idea behind using Ripple is that banks and other money services can transfer money across borders without paying expensive foreign exchange fees or pre-fund accounts in other countries. While the idea behind Ripple is a good one, it's not without its stumbling blocks.
First, the SEC case against Ripple made some financial institutions hesitant to utilize the service until the dust settles. Perhaps most importantly, however, the fact that XRP can be as volatile as any other cryptocurrency also presents a major concern to many financial institutions. After all, there's no point in enjoying cheaper transactions by using an asset that could lose its value at any moment. While fixing the exchange rate would solve this problem, it'd also negate the point of investing in XRP.
Where Can I Buy Ripple?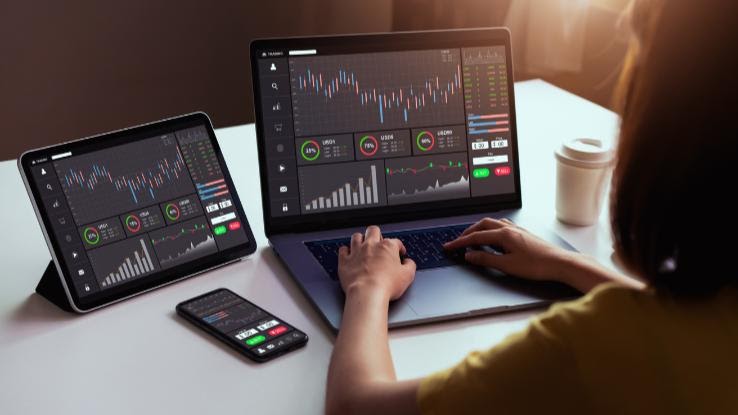 Because of the regulatory controversy that continues to surround Ripple, it's been suspended in the United States on most major exchanges such as Coinbase and Gemini until its status with the SEC becomes more clear. Presently, very few crypto exchanges offer XRP as an investment option to U.S. citizens. Uphold seems to be among the most popular and legit among the few that do.
That said, it's important to do your research and due diligence before signing up with any exchange. The information provided here is for educational purposes only, as we are not licensed to give out financial advice.
But if you do decide to try out Uphold, you'll need to create an account by taking the following steps:
Go to Uphold.com
Simply select the sign-up button at the top of the screen
Create Your Account
Uphold's account creation process is relatively straightforward and involves entering your email, creating a password, and indicating what country and state you currently reside in.
Enter Your Info
You'll next be asked to enter and verify your information through a series of pretty standard questions as far as exchanges go. This will include things like your SSN, legal name, date of birth, etc.
Check Your Email
At the end of the sign-up process, you'll be sent a link to the email address you provide. Simply click the link to verify your account, and you'll be ready to start trading.
Can you Buy Ripple With Other Cryptocurrencies?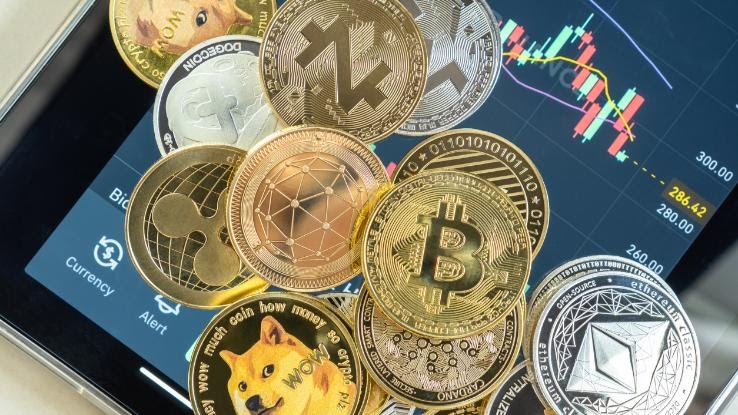 If you choose to invest in Ripple through Uphold, you can buy cryptocurrencies and many other assets directly with a credit or debit card, bank transfer, or with other cryptocurrencies. To use other cryptos, you'll need to look for a coin that's offered in a trading pair with XRP. In plain English, this means that the exchange will allow you to convert a particular cryptocurrency, such as BTC, to another cryptocurrency, such as XRP.
If you already have an account with a crypto exchange such as Binance or Coinbase, it may be worth checking to see if they offer you the chance to convert other cryptos to XRP. This will likely depend on the country you're located in and take a bit of research due to rapidly changing developments.
Key Things to Consider When Investing in Ripple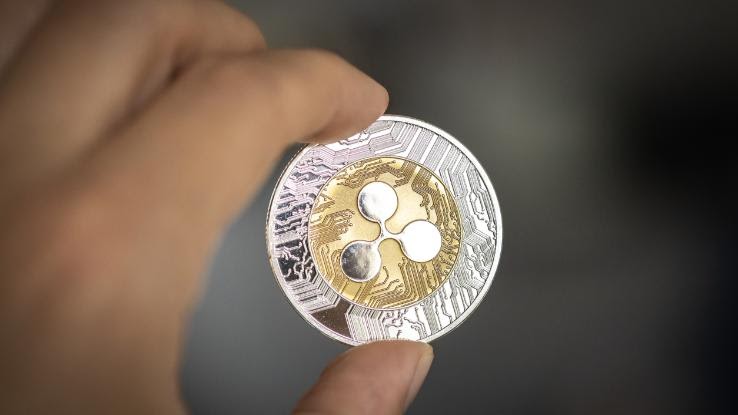 XRP is one of those coins that are definitely worth researching before you put a great deal of money into. This is especially true in the U.S., given that Ripple's dodgy regulatory status has made it incredibly controversial. Until the company manages to iron things out with the SEC, it will be a much harder coin to get ahold of and trade than other cryptocurrencies.
Remember that XRP is a gamble that could go one of two ways. On the one hand, the idea behind it is a good one, and a favorable court ruling coin see the coin make a comeback in the future. On the other, it's not one of those investments that will probably make you rich any time soon.
At best, buying it and forgetting about it for a few years could present a pleasant surprise if Ripple stages a comeback. At the worst, things could get rougher for Ripple very quickly if they don't manage to come to some sort of understanding with the SEC.
As with all investments, the important thing is to know what you're getting into. This is especially true with notoriously volatile assets like cryptocurrency, so getting up to date on the latest Ripple news is a worthy venture before investing. Remember, it's also important to never invest more money than you can afford to lose, as there are no guarantees with any investment.