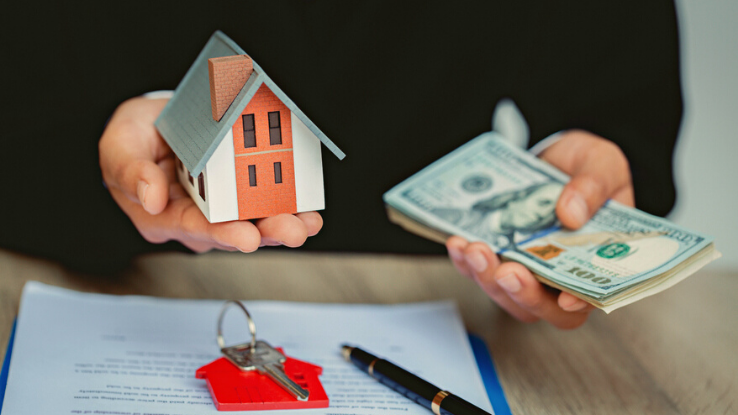 Owning a home has become easier for many, thanks to a variety of mortgage options now available in the mortgage market. Some banks offer clients lower interest fees or an extended repayment period, while others offer low down payments or other incentives.
Finding the right bank for your mortgage helps you ensure your loan is affordable and well-suited to your needs. But which are the best banks for home mortgages? Because there are plenty of options to choose from, this guide can help make your search much more manageable.
Things to Consider When Selecting a Bank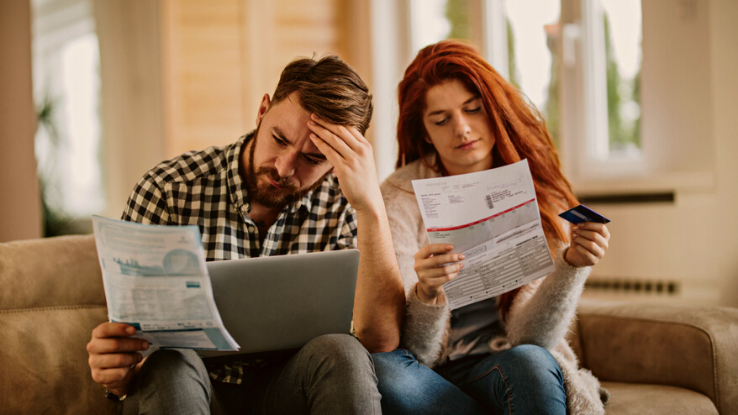 Mortgages can come in all shapes and sizes, and each person or family looking for a mortgage has different needs. Here are some of the critical things you should consider before taking a mortgage with a bank.
Your Credit Score and Finances
Before looking for a mortgage lender, you need to review your finances and check your credit score to determine what you can afford. A bad credit score can attract high interest rates, which means higher mortgage payments. But some lenders have options available to those with low credit scores. Banks also look at your debt-to-income ratio to determine whether your income is sufficient to pay off the mortgage. Most banks use a standard of 43% debt-to-income ratio, but some allow a higher ratio. It's a good idea to create a budget and determine what you think you can afford.
Your Mortgage Lender Options
The mortgage market is filled with various lenders. You can get a loan for your home from:
Portfolio lenders
Hard money lenders
Direct lenders such as credit unions, banks, or online lenders
Mortgage brokers
Wholesale lenders
Correspondent lenders
Additionally, based on your occupation or residential status, you may qualify for special mortgages, such as VA loans for veterans.
The Bank's Products
Before selecting a lender, you need to understand the different mortgage options available. This will help you narrow down your bank search based on the types of mortgages they offer. It's not worthwhile to take a mortgage that doesn't fit your needs. For example, while most mortgages require a 20% down payment for your home, this may be difficult for you. You'll want to find a bank that supports FHA or USDA loans or low down payment loans.
Interest Rates
Interest rates vary depending on the type of loan you take out. The interest rate on a 15-year loan is often lower than a 30-year loan, but the overall monthly bill will be higher because of the shorter timeline. Some banks also have adjustable-rate mortgages. The rate will be a low rate for a certain number of years, then can vary based on the current rates. This can be a good choice in some situations.
Processing Fees
Processing fees can be in the form of additional charges that are not apparent at first glance. For instance, commissions, origination fees, appraisal fees, and credit report fees are just some of the fees you may have to pay when getting a mortgage. You can request a Loan Estimate (LE) from your lender. This will give you an approximation of the mortgage costs.
It is also advisable to read the fine print on a bank's mortgages to avoid unexpected fees. Some banks may charge a penalty fee for late monthly payments or for early pay-off of your mortgage.
Processing Time
If you are hoping for a quick closing process, a bank that offers a short closing time is ideal for helping you land your dream home. Some banks have automated their processes, meaning you can quickly complete a mortgage application from home, and some have a streamlined closing process.
Best Banks for Home Mortgages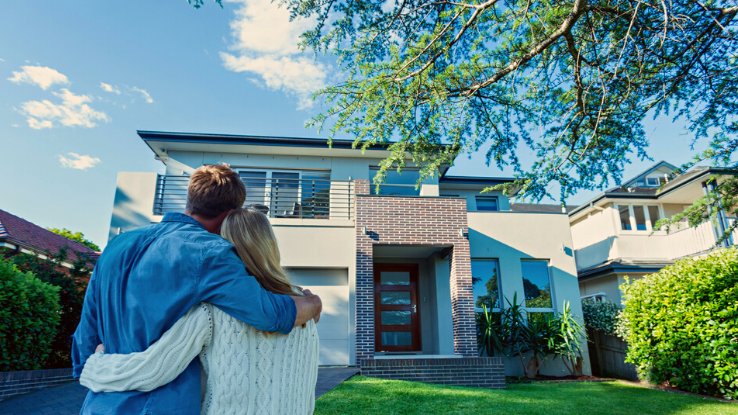 There are many banks out there that offer mortgages, but not all of them are right for everyone. Here are five of the best banks for home mortgages.
1. Rocket Mortgage by Quicken Loans
Rocket Mortgage is one of the top lenders as ranked by J.D Power for customer satisfaction. This mortgage lender is ideal for people with good credit scores and those who need a low down payment–it offers a minimum downpayment of 3%.
The drawback is that the lender does not provide construction loans (i.e., for building a new home), home equity loans, USDA loans, or reverse mortgages.
2. Flagstar Bank
Flagstar Bank takes center stage when it comes to online mortgage processing. Flagstar Bank is also popularly known for its very low credit score requirement for most mortgages, making it one of the best banks for novice homeowners.
The bank also offers attractive discounts and incentives to veterans, active-duty military, and employers with close relations with the bank.
Available in all states, Flagstar Bank also offers in-person services to clients who prefer face-to-face interactions with their lenders. It also has some of the shortest closing times, with some mortgages closing within 11 days.
3. Chase
Chase ranks as one of the best lenders because of its fast closing times. While some of the bank's pre-approvals may take up to three days, their closing time is usually much shorter than others.
The most attractive perk of Chase is the bank's relationship discount. Clients are eligible for low loan rates or reduced processing fees for being loyal customers.
Another perk: you don't have to go to the bank to complete a mortgage application; you can do the entire process online, making it more convenient.
4. NBKC Bank
With a minimum credit score of 640, you can access an affordable mortgage from NBKC bank. The bank's minimum mortgage down payment is 3%, meaning you don't have to make a hefty initial payment for your mortgage.
The bank provides easy online communication with their staff, keeping you up-to-date with your loan's progress. And if you encounter a problem with your application, you can speak to an expert online. NBKC Bank is ideal for borrowers with a good credit score aiming for a low mortgage rate.
5. Bank of America
Bank of America should be at the top of your list if you are needing flexibility in applying for mortgages. The bank has both online and in-person services, making it easier for you to acquire services whenever you need them.
B of A is one of the few banks that offer lower-than-average rates on mortgages. You can get a mortgage from Bank of America with as low as a 3% down payment, and you also won't need mortgage insurance. But be aware that they do not offer USDA loans.
This bank will also consider alternative credit data when looking into your credit score. This means that payments such as rent or utilities will potentially increase your score.
If you are a Bank of America customer, you are eligible for special incentives such as a 20-minute pre-approval window. The bank's closing mortgage period ranges from 30 to 45 days.
6. PNC Bank
Shopping for a home has been made easier thanks to PNC Bank. The bank offers a Home Insight program that helps borrowers thoroughly understand what they can afford and start shopping for a home with real listings. It offers a variety of loan terms— fixed-rate, adjustable-rate, and interest-only payment options for mortgages.
You can either apply at one of their bank locations or complete the processes online. The pre-approval may take as little as 30 minutes up to a day. However, the closing time may take up to 45 days.