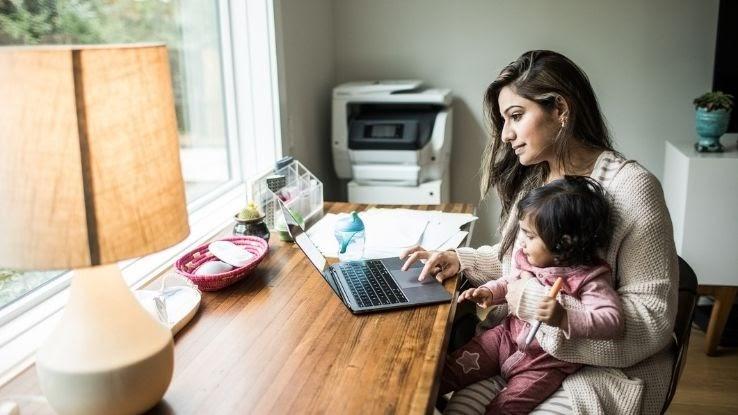 Deciding to attend college is a big step emotionally, professionally and financially, and figuring out how to afford this investment in your future can take more than its fair share of careful planning. If you're a single mom who's applying for (or already attending) college, it's helpful to know that there are ample resources available to help you afford tuition and other costs associated with higher education. These include federal, state and college-specific grants, along with grant programs funded by advocacy groups, and they're available for single mothers from all walks of life.
Different grants can have different eligibility requirements, application processes and deadlines, so it's important to do ample research before you begin applying. To help you get started in the process and learn some helpful details, we've rounded up a selection of grants geared towards single mothers available from a variety of institutions, agencies and organizations.
Federal Grants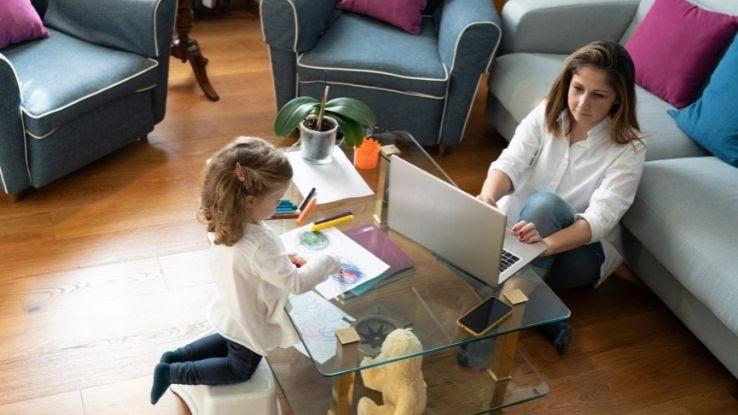 The U.S. federal government provides a number of grants to students attending universities or other career-focused programs. While they're not specifically geared towards single parents, these grants are helpful, need-based resources that make it easier to afford higher education.
Pell Grant
The Pell Grant is a federal grant available to students who demonstrate financial need, whether they're first-time students or single moms returning to college after an absence in the workforce. Single mothers are evaluated in the same way as other students and have to meet the application criteria to be considered for the grant.
Amount: Up to $6,495
Application criteria: To be eligible for a Pell Grant, you must be an undergraduate student who demonstrates "exceptional financial need," meaning your household doesn't have the funds to afford the cost of attending your desired school.
Federal Supplemental Educational Opportunity Grant (FSEOG)
FSEOGs and Pell Grants are relatively similar but have an important difference: An FSEOG is campus-based, meaning your school provides the money to you even though it comes from the federal government. Although it's not specifically for single mothers, priority is given to students who demonstrate the highest level of need. If you're a Pell Grant recipient and demonstrate exceptional financial need, you'll be given a priority for FSEOG.
Amount: Up to $4,000
Application criteria: Make sure your school participates in FSEOG funding before applying. You must be an undergraduate student who can demonstrate exceptional financial need.
Federal Loan Forgiveness
Although this isn't technically a grant, it's worth mentioning. There aren't many student loan forgiveness programs designed for single moms, but you may still be eligible for a Federal Student Loan Forgiveness program. These differ from grants in that they don't pay for you to attend school, but they release you from your obligation to repay student loan money you borrowed, depending on your circumstances. You can find many forgiveness programs, but it's important to remember that some are taxable while some aren't. For example, if you're a single mom who's a teacher, you may be eligible for the non-taxable teacher loan forgiveness program. The amount available depends on each individual program, as does the application criteria.
State-Specific Grants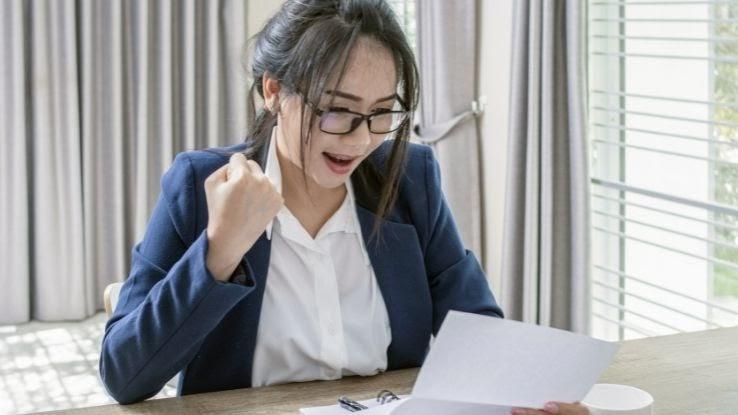 In addition to grants available at the federal level, many states also offer grant programs. In many cases you'll need to be a resident of the state whose grant you're applying for, but it's important to check application and eligibility requirements carefully. Your state may not be listed below, but this list demonstrates what some options look like. Check with your school, your state's department of education or your state's higher education agency to learn more about what's available to you.
New York State Tuition Assistance Program (TAP)
TAP is available for residents of New York. Although it's not aimed at single mothers, they're encouraged to apply. TAP has extensive eligibility criteria. However, to make everything more straightforward, you can apply directly through your Free Application for Federal Student Aid (FAFSA) at the same time you're applying for student loans and other funding.
Amount: Up to $5,665
Application criteria: You must attend an approved New York post-secondary school. Full eligibility criteria are available here.
New Mexico College Affordability Grant
Single mothers who are pursuing higher education in New Mexico can apply for the New Mexico College Affordability Grant. This particular grant can be renewed for up to eight semesters, although its amount is only valid for one year.  
Amount: $1,500 per semester
Application criteria: You must have completed a high school diploma (or equivalent), be at least a part-time undergraduate student, demonstrate financial need and be a New Mexico resident.
Kansas Comprehensive Grants (KCG)
If you submit your FAFSA early enough, you may receive a Kansas Comprehensive Grant, which is awarded on a first-come, first-served basis. This funding is awarded to those with the greatest amount of need, which includes single moms. The application deadline is December 1st.
Amount: Varies based on whether you attend a public or private school
Application criteria: You must be a full-time student at an eligible university and be a Kansas resident.  
Grants Funded by Advocacy Groups
Though some grants from advocacy groups are specific to certain regions and states where they operate, they're worth looking into.
Capture the Dream
Capture the Dream's Single Parent Scholarship works to assist single moms in the San Francisco Bay Area who face financial challenges that prevent them from attending college. When determining the recipients of these $1,000 scholarships, Capture the Dream takes each applicant's financial need into account.
Amount: $1,000
Application criteria: Your earnings must not exceed annual household income limits. You must have legal custody of one or more minor children and must be a San Francisco Bay Area resident. You also must be enrolling at a two- or four-year college to be eligible.
Emerge
Emerge empowers parents in Georgia by offering education and scholarships to single mothers. Over the past decade, more than $300,000 has been distributed to help moms and students in need. This scholarship is ideal for stay-at-home moms who are looking to change their careers or wanting to return to the workforce.
Amount: Up to $5,000
Application criteria: You must live in Georgia and be at least 25 years old by the date the application window closes. There are additional income-threshold limits you'll need to meet, which you can find on the grant's foundation's official website.
The Sunshine Lady Foundation
The Sunshine Lady Foundation's mission is to provide support to women who have survived intimate partner abuse and violence. The organization helps survivors access higher education in order to improve their lives via its Women's Independence Scholarship Program.
Amount: Up to $5,000
Application criteria: You must be a survivor of domestic abuse, be accepted into a college course and live in the United States. There are also some additional criteria to meet if you're a new applicant. Returning applicants can continue to receive ongoing funding as long as they're enrolled in an educational program.
College-Specific Financial Aid Programs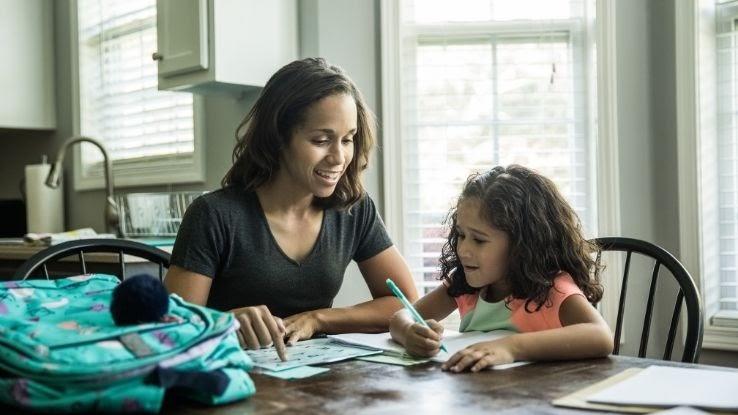 Don't forget to check with the school you're planning to attend. Many have a variety of financial aid options, and some are tailored specifically for single moms.
Minnesota State University's Mary Jane Young Scholarship
Mary Jane Young Scholarships are designed for single mothers who are studying full-time at Minnesota State University but have already completed some college coursework elsewhere.
Amount: Up to $1,000
Application criteria: You must be over the age of 25 and returning to college. You must also be a single parent who has custody of their children, or you must have unique educational needs and circumstances. Married women are also invited to apply but must have inadequate family resources to pay for tuition.
Foundation's Single Parent Scholarship
Foundation's Single Parent Scholarship is a part of Illinois College of Dupage and helps single parents who are facing financial difficulties. Only 10 scholarships are awarded each year, and students are encouraged to stand out as much as possible in their application.
Amount: $1,000 annually
Application criteria: You must be a Dupage county resident and a single parent, among other requirements. Find the full list of requirements here.
Michigan State University's William E. and Phoebe B. Clark Scholarship
If you're a single mother (or your spouse or partner has passed away) who's a student at Michigan State University, you will be given priority if you apply for the William E. and Phoebe B. Clark Scholarship.
Amount: Up to $1,500
Application criteria: You must demonstrate financial need and be a single mother or a widowed student.