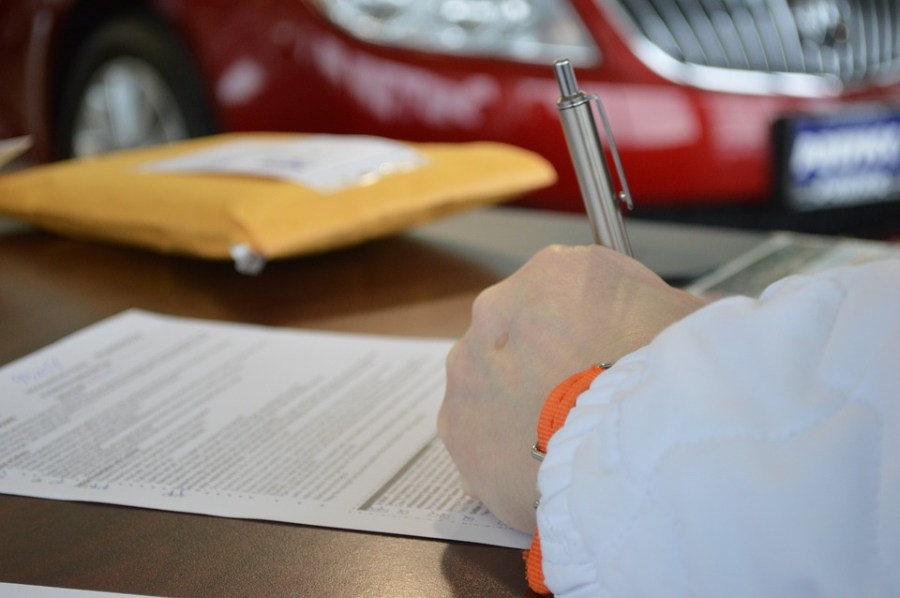 When it's time to buy a car, there are plenty of things to take into account. You have to decide what features and options you want in a car and consider things like gas mileage and fuel efficiency. You even have to pick out the right color! But don't forget one of the most important decisions of all: financing. You should consider as many options as possible to find the best rate on an auto loan. Here are some tips for finding a low rate auto loan:
Look at Your Bank or Credit Union First.
Most often you should start with your bank or credit union. The bank that you have an established relationship with should be willing to work with you on the best possible rate, especially if you have good credit and are a long time customer. Credit unions are the same way, and if you're a member of a local credit union, you can take advantage of it by checking out their auto loan rates. You should never be afraid to leverage your relationship with the bank or credit union where you do business, because as a customer they should treat you well and help you find a good rate on a loan.
Check Out Other Banks or Credit Unions.
If your bank or credit union doesn't offer a rate that satisfies you, don't be afraid to check elsewhere. Other banks or credit unions may offer better rates than what you can find at your home institution. Most of the time you don't even have to be a customer at the bank for them to offer you a low rate, but you'll probably have to join a credit union to take advantage of their offers. Most credit unions are free, and they often have even lower rates than banks. Don't be blinded by loyalty to your banking institution if you can find a better auto loan rate elsewhere.
See If You Dealership Offers Low Rates or Other Financing Options.
Financing through a dealership may not always be the best way to go, but dealerships sometimes offer specials on lower promotional rates. If you have good credit, you can take advantage of zero percent specials that dealerships offer periodically. If you're looking at a vehicle that the dealership or manufacturer is desperate to sell, they may work with you, or if you're playing hardball and threatening to go elsewhere, sometimes your dealership may be able to negotiate and offer a lower rate loan. You can also consider different dealerships to see which one is most willing to work with you to find a lower rate.
Don't Leave Out Online Dealerships.
As you're car shopping, don't forget about a new phenomenon – online dealerships. These dealerships sometimes offer deals that you can't find elsewhere, and you can look at options from all over the country. Bear in mind that you may have the added cost of having the car delivered to you or traveling to pick it up, but if the deal is good enough, that won't matter. One of the best features of these online dealerships is that they offer online financing, and with just a few clicks or taps, you're ready to buy. Online dealerships should be one more tool in your car buying toolbox, but not the only one.
Visit Loan Comparison Sites.
Part of doing your homework before you buy a car may include looking at online comparison websites. These sites look at multiple sources to help determine the best loans at the best rates. You can check these sites periodically to discover what options you have available – including some sources that you may not have otherwise considered. These websites ask you a few simple questions – what kind of loan you're looking for, how long you want to finance – and soon you'll have several options on the table. You can often prequalify on the site so that you can go to the dealership and know exactly what your payments will be when you're ready to buy.