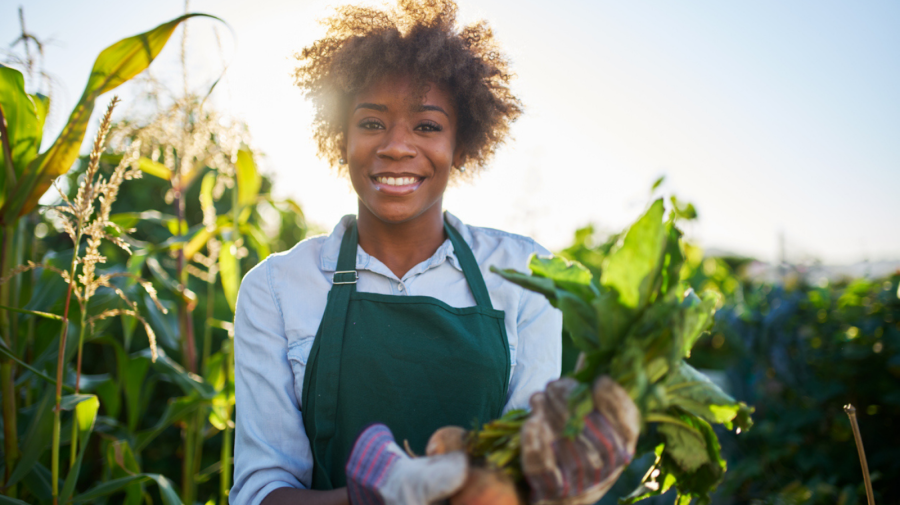 More women are stepping into leadership roles in the agricultural industry. According to the USDA, there were about 1.1 million female-operated farms and ranches in 2017 – and that number has only increased since. However, having a sustainable farm or ranch also includes buying land, machinery, crops, and livestock. That takes serious funds.
It can be overwhelming to think about, but here's the good news: There are organizations dedicated to helping women farmers and ranchers start, maintain, and expand their businesses. There are even farming grants available specifically for women. Let's take a look at some farming organizations and grants that can be a huge help.
American Agri-Women (AAW)
American Agri-Women (AAW) is the nation's largest coalition of farm, ranch, and agribusiness women in the United States. Launched in 1974, AAW brings together over 50 agricultural organizations across the country. Women who join the organization are able to connect and network with leaders and experts in the agriculture industry as well as fellow women farmers. They have access to virtual and in-person professional development training and to other business tools and opportunities through AAW.
Each year, AAW also offers three mini-grants of $500 (totaling $1,500) to individual members of the organization. There is an application process where applicants have to detail the project they would use the grant for, including its potential impact. There also has to be a plan for sustainability as well as budget and other resources. Applications are due each year by October 15.
Sustainable Agriculture Research and Education (SARE) Grants
While the tools and grants available from Sustainable Agriculture Research and Education (SARE) are not exclusive to women, the organization is still a valuable resource for women farmers and ranchers. The grants offered are available to farmers, ranchers, researchers, educators, and graduate students that have a passion for agriculture.
SARE grants are intended for research and educational projects in agriculture, not for starting or maintaining a farm. However, if you have an interesting research project that could help to grow your farm and advance sustainable agricultural practices, the funding could be helpful. A small percentage of SARE grants can be used to purchase materials required for the project, including land, equipment, and animals. SARE grants typically range from $10,000 to $200,000 over a three-year period, with about 7 to 10 projects funded by the organization per year.
Simply Organic Giving Fund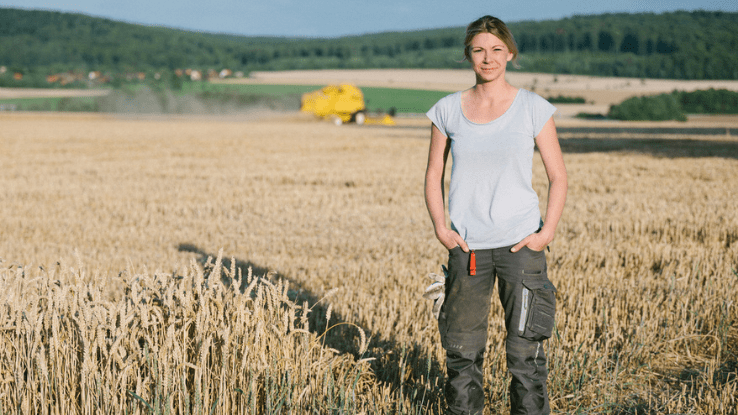 For women involved in organic farming, the Simply Organic Giving Fund is another funding resource to check out. Simply Organic focuses on creating organic products like spices, sauces, and baking supplies. The organization donates a percentage of its earnings for grants in the Simply Organic Giving Fund.
The fund serves organic farmers and organizations working to help food-insecure populations in America. The U.S. Department of Agriculture defines food insecurity as a "household-level economic and social condition of limited or uncertain access to adequate food." Organic farmers and ranchers applying for this fund should have a sustainable, developed program that distributes organic foods and also works towards counseling the community on the importance of eating organically.
Women and Minorities in Science, Technology, Engineering, and Mathematics Fields Program (WAMS)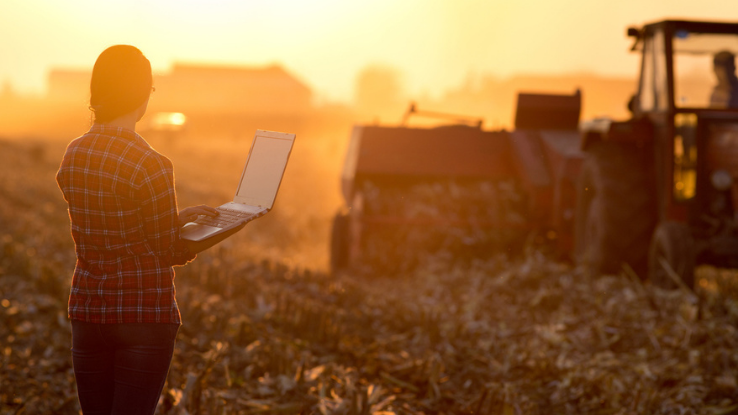 The National Institute of Food and Agriculture funds the Women and Minorities in Science, Engineering, Technology, and Mathematics Field Program (WAMS). This grant supports research, education, and extension projects that add new mentoring, internship, and employment opportunities in science, technology, engineering, and mathematics classes (aka STEM), specifically in food and agriculture. Applicants with projects that also contribute to rural communities on an economical level are also encouraged to apply.
The total amount of funding for the program is $384,000, with a varied amount of funding given for each grant (up to $100,000). However, it is required that applicants match the funding provided to be a part of this program.
Beginning Farmer and Rancher Development Program (BFRDP)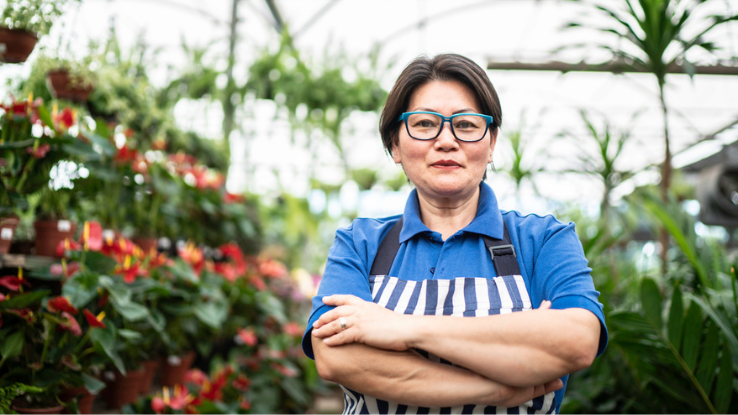 The National Institute of Food and Agriculture has a program through the U.S. Department of Agriculture that is dedicated to new farmers and ranchers. The Beginning Farmer and Rancher Development Program (BFRDP) awards grants to different community-based organizations in the United States. Individuals cannot apply for them directly; however, these organizations distribute the funds to individual participants.
The grants previously given ranged from $50,000 to $750,000. Of the total USDA grants awarded ($18 million), five percent is set aside for projects that serve farmers that are disadvantaged in some way. That specifically includes immigrant, minority, and women farmers and ranchers. Inexperienced women farmers and ranchers should research nearby organizations funded by the BFRDP and apply for assistance.
Farm Labor Housing Loans and Grants Program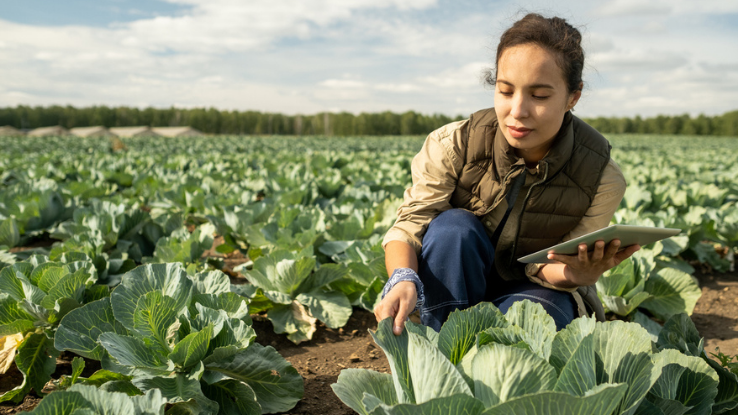 Female farmers can also receive farming grants to help pay for year-round or seasonal housing for their workers. The Farm Labor Housing Loans and Grants program provides funds to cover the cost of land and construction for housing for laborers. The grant can also be used to build different facilities on the grounds, like laundry rooms and dining halls. Accepted applicants have to match 10% of the grant amount and must earn the majority of their income from farming.
The program is funded through the U.S. Department of Agriculture. While this is open to state and local government entities and other organizations, women farmers can undoubtedly use it to benefit their farms. With workers having a safe place to stay near the farm, farmers don't have to worry about their workers commuting to work each day. However, the workers who utilize the housing must be U.S. citizens or permanent residents and come from low to moderate-income households. Retired and disabled farm laborers can also rent.
Value-Added Producer Grant (VAPG) Program
The Value-Added Producer Grant (VAPG) Program is not exclusive to women farmers and ranchers but can be very helpful to them. The program provides funding to individual and group farmers as well as farmer and rancher cooperatives. Per the grant's website, there may be a priority given to beginning farmers and ranchers, as well as those who are socially disadvantaged.
The VAPG funds can be used for planning activities and working capital expenses for an agricultural product. Examples include developing business plans, marketing and advertising, and some inventory and salary expenses. Grants typically range between $75,000 and $250,000. Note that applicants do have to match the funds provided to their project.