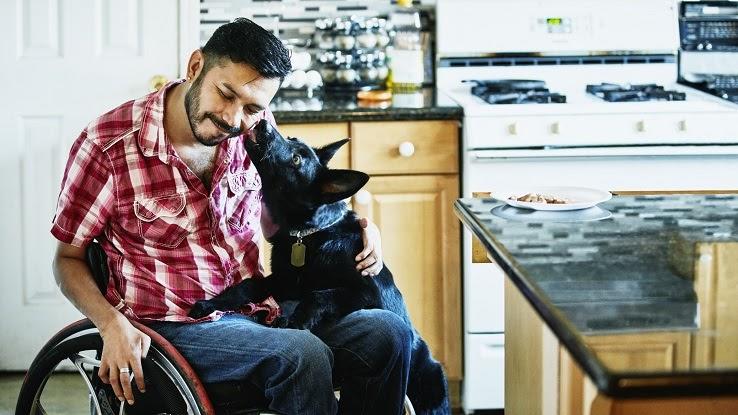 The Fair Housing Act protects adults with disabilities from discrimination by mortgage lenders, and this is an important way to ensure that people of all ability levels can enjoy equal treatment in accessing properties they like and living where they want. People who are enrolled in Social Security disability benefits and other programs may be living on fixed incomes, so while these are viable sources of income as far as mortgage lenders are concerned, they can sometimes create limitations on the mortgage loan amount that someone with a disability can qualify for.
Fortunately, there are a number of government programs and non-government resources designed to help people with disabilities obtain affordable housing, whether they're shopping for mortgages or need assistance in affording remodeling to make a home accessible. If you're in the market for a new home, take a look through these programs and grants for adults with disabilities to learn helpful ways you can take the leap into homeownership.
Fannie Mae HomeReady Loans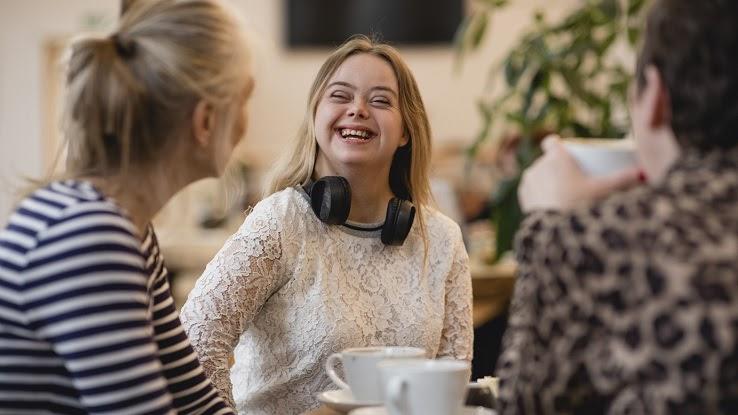 Fannie Mae offers HomeReady mortgages to people who have credit scores that are lower than those that most other lenders work with — even those in the lower 600s. These mortgages also boast a low down payment and have some uniquely versatile provisions that can be helpful for borrowers from a range of financial backgrounds. Although the HomeReady program isn't specifically designed for adults with disabilities, it can be particularly beneficial because of its flexible standards for co-borrowers that allow other adults who don't live in the home to share a portion of its mortgage debt.
If you've found that you've been unable to qualify for a traditional mortgage on your own due to income limitations — but you have someone willing to serve as a co-borrower, which is similar to a co-signer — you can still apply for a HomeReady mortgage. Fannie Mae will then take your co-borrower's financial details, including their income and credit history, into account to help you qualify for the mortgage. If you plan to earn money by allowing boarders to rent rooms in your future home, this also counts toward qualifying income as long as you include proper documentation with your application.
The down payment for this loan is a low 3% of the home's purchase price, and this is one of a few mortgages that allow the funds for both your down payment and your closing costs to come from money that's been gifted to you, from grants or from Fannie Mae's Community Seconds program. This mortgage requires a credit score of at least 620 for approval, but this number is typically revised on an annual basis. Additionally, if everyone on your loan application (including any co-borrowers) will be a first-time homeowner, at least one of you will need to complete a financial education and counseling program called Framework.
VA Loans and Grants for Veterans With Disabilities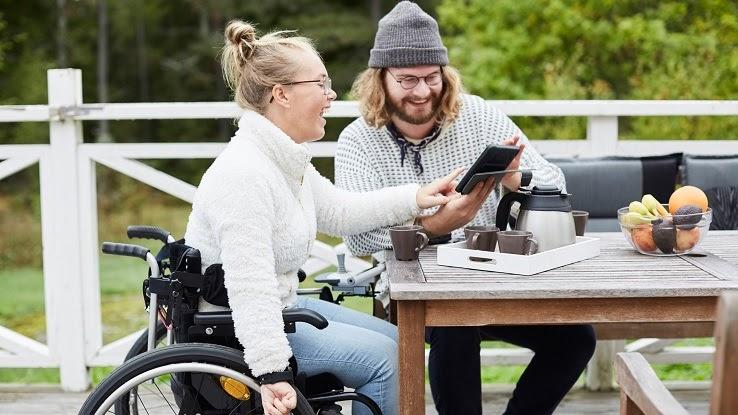 Most former service members are eligible for VA home loans that are available through the U.S. Department of Veterans Affairs (DVA), but veterans who became disabled during or as a result of their military service can receive added benefits on VA loans. The funding fee — "a one-time payment that the Veteran, service member, or survivor pays on a VA-backed or VA direct home loan" — for a VA loan is waived for a disabled veteran, and any veteran with a disability is eligible for a VA loan, regardless of how long they served. Before you pursue a VA mortgage, you'll need to get a document from the VA called a Certificate of Eligibility (COE) as proof that you qualify for a VA-backed loan. The COE comes from the DVA and serves as official documentation that you meet the eligibility criteria for VA home loans.
If you receive VA disability compensation every month, this counts as income that you can use to qualify for one of these loans. You will need to provide documentation about the amount that you receive. While most lenders require a credit score of at least 640 for VA loans, the exact credit and income standards vary from lender to lender. Rather than coming from one source, VA mortgages are serviced through a list of approved lenders.
Once you've purchased a home, you may qualify for a Specially Adapted Housing (SAH) grant or Special Home Adaptation (SHA) grant. These housing grants for adults with disabilities provide funds you can use to "buy, build, or change your permanent home," but you again need to meet certain requirements to be eligible for an SAH grant:
You or a family member will own the home or already own it.
You have one or more qualifying, service-connected disabilities, which include:

The loss of or loss of use of one or more limbs.
Blindness in both eyes.
Severe burns.
The loss or loss of use of a lower extremity that requires you to use a mobility aid, such as a cane, wheelchair or crutches.
SHA grants provide the same function for service members who have severe breathing problems, are severely burned, have had both hands amputated or have lost function of their hands. Only a certain number of veterans with disabilities can receive funding from one of these grants each year, and the maximum award for the grant changes each fiscal year. Applications for both of these grants are available via the VA's eBenefits system.
USDA Single Family Housing Direct Home Loan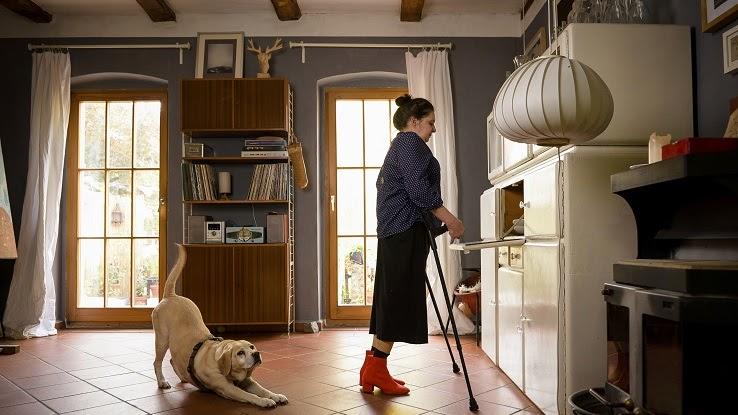 The U.S. Department of Agriculture (USDA) offers a Single Family Housing Direct Loan (also called Section 502 direct loans) that can be ideal for adults with disabilities or those on fixed incomes. This is a subsidized loan, which means you'll receive extra funding that reduces the number of your monthly mortgage payments for a certain period of time. These loans can have repayment terms of up to 38 years, which can redistribute costs to make your monthly mortgage payments much lower than the average loan. These subsidized loans are fixed-rate mortgages, and some loans end up having interest rates as low as 1% when you factor in any subsidy assistance.
To qualify, the home you're looking to purchase must be located in an area that the USDA considers rural. There's no minimum credit score required to be eligible for one of these loans, but having a credit score over 640 can be beneficial. If your credit score is under 640, you won't be eligible for the USDA's automated underwriting service — a computer system that processes loans faster — and you'll need to have the loan manually underwritten. This means the process can take longer, and you may have to follow much stricter application guidelines.
Finally, these loans also have income limitations that depend on the number of people in your household. While they're subject to change, you generally can't earn more than 115% of your area's median household income amount.
HUD Housing Choice Voucher Homeownership Program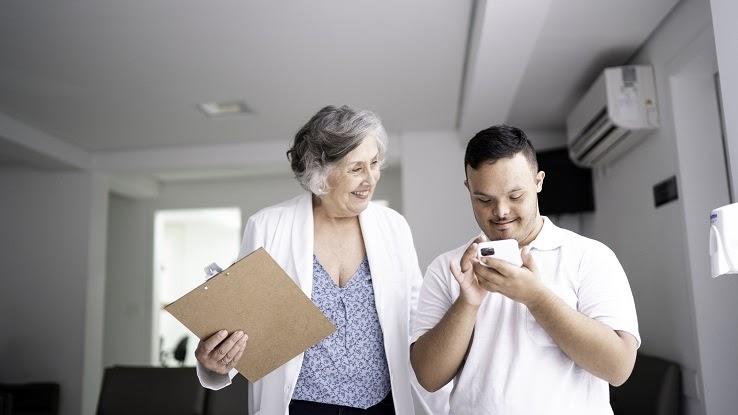 The Housing Choice Voucher program available through the U.S. Department of Housing and Urban Development (HUD) is more commonly known as Section 8. This program helps individuals whose earnings fall below certain income thresholds pay all or a portion of their rent each month. The same program can be applied to mortgages as part of the Housing Choice Voucher (HCV) homeownership program.
To qualify, you must already receive rental assistance from the Housing Choice Voucher program through a Public Housing Authority that participates in the homeownership program. You'll need to take a housing counseling course through the Public Housing Authority. Then, you can begin applying the same funds that you're eligible for through the voucher program to a mortgage each month instead of towards rent.
The program can cover mortgage interest and property taxes. Repairs, such as retrofitting your home to accommodate medical equipment or make the space more accessible, are also eligible uses for voucher funds. Eligibility requirements can vary based on your location, so it's best to check the HUD website to learn more about application criteria and local resources that can help you.
These are just a few of many options adults with disabilities have for finding affordable housing and receiving assistance in making their homes more accessible. Down payment assistance, grants and other resources are available through a variety of public and private organizations as well, and it's worth checking with your local housing authority to learn about your other options.