Are Instant Lending Platforms and Marketplaces Safe to Use?
Need a loan quickly but aren't sure where to turn? Gone are the days when your options were limited to brick-and-mortar banks or shady payday loan outlets with predatory interest rates. Now, there's a wide array of instant lending platforms and marketplaces online that you can access right from your computer screen.
If you're wary of payday loans or aren't sure how a bank could effectively evaluate you for lending without ever speaking with you, you're likely wondering whether today's types of online lenders are legitimately safe to use. And you may be surprised to learn the answer. Take a deeper look into various instant lending marketplaces, how they work and how to evaluate them to ensure your safety.
How to Find Reputable Online Lenders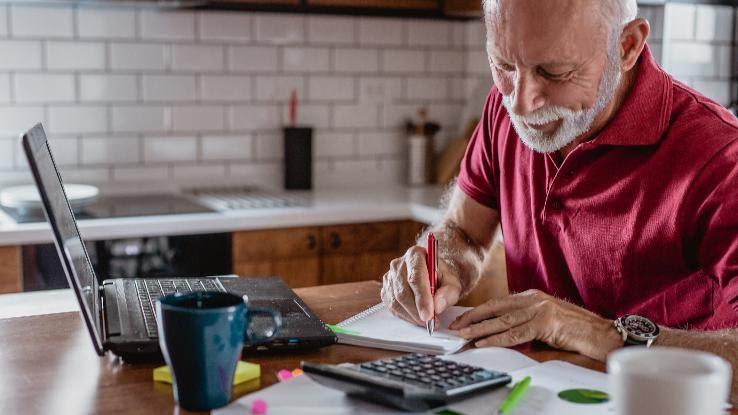 Over the past few years, online lending services have experienced explosive growth in popularity, and it's easy to see why. They're straightforward and easy to use — you can often apply right on your phone or tablet in the comfort of your own home. Their online processes are also automated and easy to navigate, and they may not ask for collateral like a traditional bank would for a larger loan amount. The platforms often have non-traditional features, such as using a variety of different criteria to assess your creditworthiness instead of just your credit score.
However, it can be difficult to trust an online lender when you may have already worked to cultivate a relationship with your traditional bank. You're sending sensitive personal information off to a faceless company, and it's natural that you might have some suspicion about what steps an online lender takes to protect you against identity theft. If you need assistance, you're also limited to online or phone interactions and won't have the option to visit a bank in person for help. Considering an online lender can even potentially raise red flags about predatory lending practices because the process is unfamiliar and these outlets do typically offer higher interest rates than traditional banks.
Fortunately, you can take steps to protect yourself when choosing an online lender. You should always research reviews and look for any complaints about the lender in the Consumer Financial Protection Bureau's online database. It's also essential to look for the following red flags, which can signal a scam or unsavory lending practices:
Requests for wire transfers or Western Union payments
Random solicitation calls or emails, even those claiming to be from reputable lenders
Unlicensed lenders
Heavy upfront or application fees that must be paid before you get your money
"Guaranteed approval" language surrounding loans
Payday Loans for Small Advances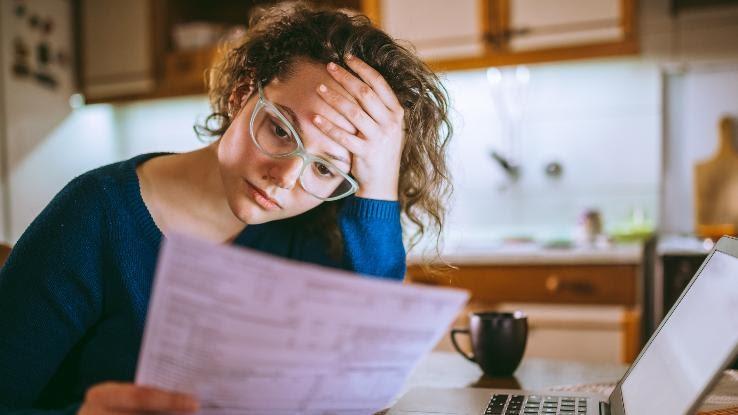 While many of the online lenders that we'll discuss tailor their offerings towards borrowers who are looking for larger loans, there are also options available if you're looking for a small payday advance. Say, for instance, that you're running a little short on cash but have a bill that's going to start incurring late fees if you don't pay it by the end of the week.
Rather than head to the payday loan outlet in the strip mall down the street, you may be better off checking out online options. Whereas many advance check-cashing businesses traditionally charge steep interest rates, there are several apps that let you borrow money from your next paycheck for much lower rates or even for free.
Among these is an app called Earnin. Once you create an account and link it with your bank information, it uses algorithms to get a picture of your regular paycheck schedule and hourly rate before allowing you to borrow against future checks. You can also enable a GPS tracker that knows when you're at work and tracks the amount of money you're earning towards your next paycheck. Earnin is great for occasional, unexpected emergencies or to avoid overdrafting your account, but it's important to avoid getting into the habit of using it more than necessary.
When you hit a rough spot, you can use Earnin to borrow money that's automatically deducted from your next check. In essence, it's sort of like a credit card that you have no choice but to pay back every pay period. The upside is that there are no late fees or penalties, and the app is 100% free with the option to include a "thank you" tip for the people who run the company. Similar apps include Dave, MoneyLion and Chime.
Trustworthy Online Lenders to Consider
It's essential to do your research before applying with any potential lender, and there are a few reasons why. First, you want to be completely sure that the company is legitimate and safe because it's vital for you to safeguard your own finances — you don't want your details to fall into the wrong hands, and you don't want to fall victim to any predatory lending practices. You'll also want to find out if you're getting the best deal possible when it comes to your interest rate and the other terms of the loan.
If you're ready to get started in your search, the lenders listed below are trustworthy, well-reviewed companies to consider. Keep in mind that the loan amounts and interest rates are subject to change at any time, and be sure to verify these numbers before beginning your application.
Best for Limited Credit: Upstart
If you've been struggling to get a loan because of your limited credit history, Upstart may be able to provide valuable help. Founded in 2012 by a group of former Google employees, the company's mantra is "You are more than your credit score."
Upstart provides personal loans ranging from $1,000 to $50,000 and also takes your occupation and education into account, rather than just your credit score. If you're approved, you may receive your money as quickly as the next day. Additionally, if you choose to pay off your loan early, you can do so with no fees.
Upstart was ranked among the top ten best consolidation loans of 2021 by BestMoney and consistently receives high ratings from various other institutions like U.S. News and World Report.
Best for Fair Credit or Consolidation: Payoff
Are you juggling multiple credit card payments each month and they're making it feel difficult to get out from under your debt? You may want to turn to Payoff. While it's not a P2P lender, it's not a bank either and defines itself as a "financial wellness" company that even offers "proactive customer support." The idea is similar to credit consolidation in that Payoff lends you money to pay off your credit card debts so that you only have one monthly payment to think about instead of having to keep track of multiple card payments.
Payoff provides credit card payoff loans ranging from $5,000 to $40,000 with a 5.99% to 24.99% interest rate. Its funding times can be a little longer, but once you receive your loan, you can give your credit score an instant boost. Payoff received a relatively high rating from Investopedia, which cited the credit score requirement and the fact that you can only use the loans for debt repayment as potential downsides of these loans.
Best for Excellent Credit: Peerform
Peerform was founded back in 2010 by a group of Wall Street executives and may be an ideal choice for those with an excellent credit history. It's a P2P lender that matches you with a high-net-worth investor, serving as a sort of loan marketplace.
In order to successfully apply for a low-interest loan of $4,000 to $25,000, your debt-to-income ratio should be less than 40%, and you must have at least one open bank account. You'll also need a clean credit report that's free from discrepancies — with the possible exception of medical collections — within the past 12 months.
As Robert Farrington of TheCollegeInvestor points out, Peerform provides interest rates that are hard to beat if you're an investor with excellent credit. As the rates climb to the higher end of the spectrum, however, Peerform looks less and less like a great idea for borrowers with lower credit ratings. Origination fees range from 1% to 5% and you'll need to watch out for late fees of $15 or 5% of the late payment, whichever is greater. There are no prepayment penalties, however, and if you're in good financial shape, Peerform is worth looking into.