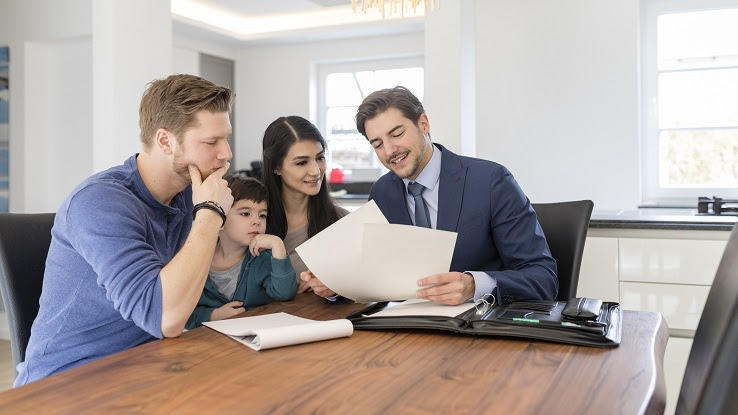 Are you preparing to sell your home? Aside from getting things sold and packed and searching for a new residence, you can help make your sales experience a smoother one by preparing in another important way: by learning about and planning for some of the lesser-known costs of listing your property. Selling a home has its fair share of steps you'll be thinking about, and anticipating the often unexpected fees and other costs that can pop up streamlines your planning process and gives you a better idea about the full financial scope of working with a real estate agent.
There are plenty of reasons why you'll want to hire a real estate agent or REALTOR® to help you navigate the sales process — their guidance and knowledge can be invaluable in taking the hassle out of the sale. But it's normal to feel a little confused about how real estate agents get paid. Before you put up a "for sale" sign, learn more about how much you should expect to pay a real estate agent or REALTOR®, along with what these professionals do.
What Do REALTORS® Do?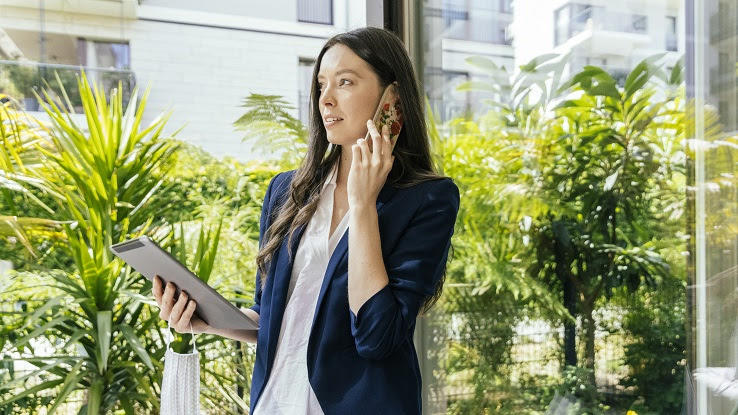 Real estate agents go by many names, and sometimes the terms real estate agent and REALTOR® are used interchangeably. There are some key differences, though. A REALTOR® practices real estate and is a member of the National Association of REALTORS. REALTOR® is not a descriptive word for everyone who works in the real estate profession. Instead, it's a term that identifies a real estate professional who's also a member of a trade organization.
All residential real estate agents facilitate the process of buying or selling homes. They handle the offer negotiations, attend showings and inspections, and serve as fiduciaries for the parties they represent. They bring expertise and in-depth knowledge of local home values. Real estate agents introduce their buyers and sellers to professionals, such as mortgage brokers, home inspectors, contractors and appraisers. Real estate agents perform these tasks in the best interest of the buyer or seller they represent. They handle the logistics to make the process of buying or selling a home far simpler for the represented party.
How Do Real Estate Agents Get Paid?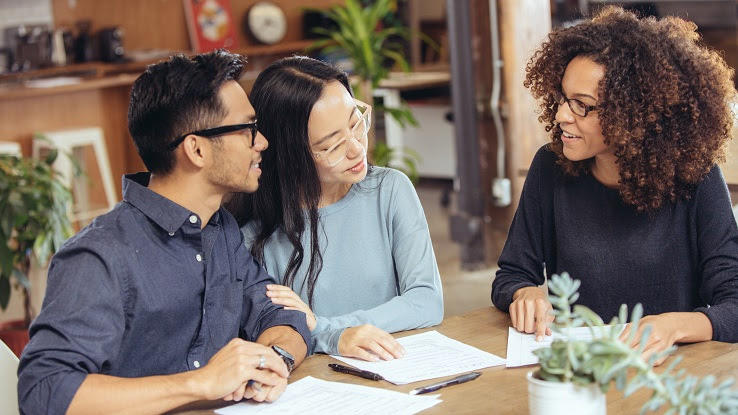 Some real estate agents charge a commission, and, although it's less common, others charge a flat fee. Commission-based real estate fees are what you're most likely to encounter when you buy or sell a home. In all situations, the seller's money is technically what pays the real estate agent. Buyers don't typically pay real estate agents directly, but sellers factor the cost of paying the real estate agent into the purchase price. So, some of the money a buyer pays to a seller ends up funding the commission and fees.
There are usually two real estate agents in any transaction. A listing agent represents the seller, and a buyer's agent represents the buyer. Both agents get paid based on the contract that the listing agent has signed with the seller. That contract spells out the percentage of the purchase price that the selling homeowner pays to the listing agent.
Real estate agents typically publicize homes by listing them in a Multiple Listing Service (MLS.) Within a home's sale listing, the agent may include the percentage of commission they'll share with a buyer's agent. The seller must agree to the amount of the commission their agent will pay to any other agent. It's common for the listing agent to split their commission in half, but they're not obligated to.
Suppose Teresa lists her home with a real estate agent named Wayne. Teresa agrees to pay Wayne 4% of the sales price for the home. Teresa's coworker Imani visits her home for a party. Imani likes the home and decides to buy it, but she isn't represented by a real estate agent. Although Wayne didn't introduce Imani to the home, Wayne would still earn his full 4% commission.
What if Imani is represented by a real estate agent? Then, Teresa pays Wayne 4% of the purchase price, and he shares 2% of that commission with Imani's agent (because that's what he agreed to do and stated in the listing.) If Wayne brought a buyer to the home, Wayne would receive the full 4% or "both sides" of the commission.
How Much Are REALTOR® Fees?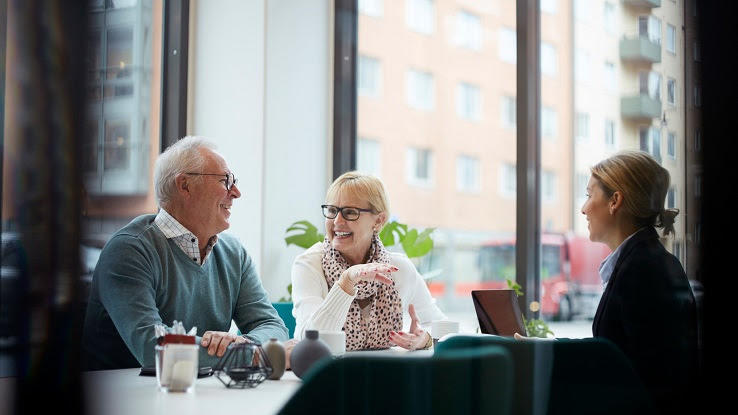 In most circumstances, real estate agents charge a percentage of the purchase price, called a commission. The commission percentage is usually a single-digit whole number, and there's no going rate for using a real estate agent. In fact, it's a violation of state and federal antitrust laws for real estate agents to collude to try to establish a going rate.
The commission for any specific home is a part of the contractual agreement between the listing agent (and the firm or company they work for) and the seller. The firm may have a suggested rate, but all parts of the listing agreement are negotiable. Sellers can request a lower commission percentage, and the firm can either accept or reject the offer. Agents can also ask for permission to offer a particular seller a lower rate.
Some firms regularly charge a lower commission percentage for homes that have higher values. For example, a real estate company may charge a 6% commission on a $100,000 home and drop the fee to 3% for homes that are worth $1 million.
The commission percentage that a company charges depends on company policy, which is usually based on a combination of local practices and the value of the home in question. Although standards can vary by region, 5-6% of the purchase price is an average commission.
What Are Flat-Fee Listings?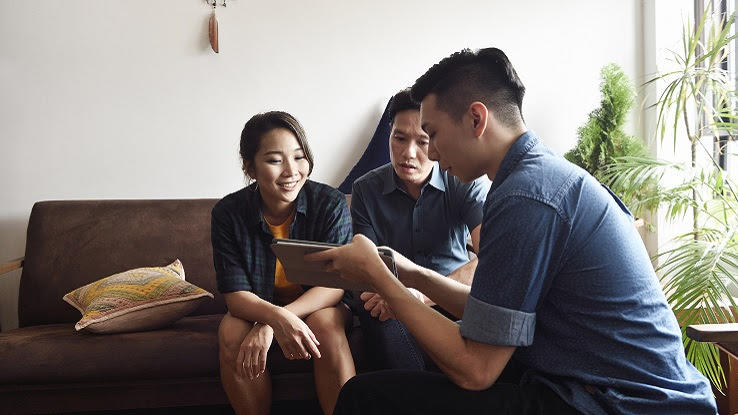 Sometimes, real estate agents agree to list a home as a flat-fee listing or MLS-only listing. In a flat-fee listing, the real estate agent charges a set price for their services. These services may include all of the full duties of a listing agent, or they can simply include listing the home in the local MLS. The contract clearly states the price and scope of services.
An MLS-only listing always entails a set fee solely for listing the home in the MLS. Then, the selling agent handles the rest of the process on their own. Many homeowners who'd otherwise not use a real estate agent recognize the value of having a home listed in the MLS and the exposure it offers.
Real estate agents pay for the right to access and post homes to the local MLS, and people outside of the real estate profession aren't allowed to post on the MLS. There is, however, software that allows buyers to search through the listings on a local MLS, and many third-party websites, like Trulia and Zillow, compile and display information from the MLS. Because most buyers directly or indirectly use a local MLS for their home searches, the best way to advertise a home to as many potential buyers as possible is to list it on the local MLS.
The best way to determine the costs of using a real estate agent in your area is to talk to a few of them. Consultations are typically free; real estate agents only get paid when a house is sold.