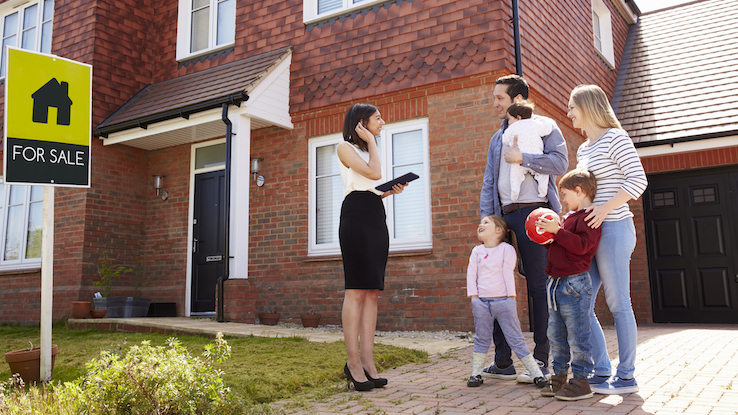 When it comes to housing, the vast majority of people either rent or own the homes they live in. Renting and owning each have their advantages, and, depending on your living situation and financial goals, you might not be sure which one is right for your needs. Instead of option for one over the other, your answer could lie in a resale shared ownership property. 
A resale shared ownership property allows you to do a little bit of renting and owning at the same time. This hybrid model of ownership makes owning a home more affordable. With rising housing costs pushing the milestone of buying a home farther into the future, many people are turning to their local council or housing association to see if it offers shared ownership properties. Before you decide if this is the right course of action for you, too, learn more about how this unique form of ownership works and what the purchase process looks like.
What Is a Resale Shared Ownership Property?
In a resale shared ownership property scheme, a housing association or another organization helps connect people who want to buy a home with landlords willing to sell shares of their home. If you're the person who's looking to live in the home, you make a down payment on your share and either pay out of pocket or take out a mortgage for the remaining percentage of the price of the home.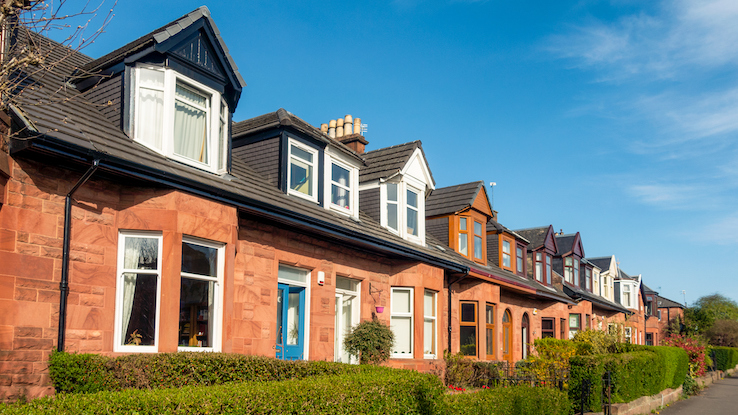 In this form of fractional ownership, the landlord continues to own the shares of the home that you don't buy. You can move in immediately and will be responsible for utilities, taxes and repairs, just as you would be if you owned the home outright. You can even change paint colors and even do some remodeling. Each month, you pay your mortgage to your lending company, and you also pay rent to the landlord.
Over the years, you can buy more shares of the property from the landlord. Many homeowners enter resale shared ownership properties to eventually own the property completely once their financial situation allows for it. You can also resell your percentage of the property later on.
How Do Shared Ownership Properties Work?
The first step in buying a shared ownership property is to create an online account with the Help to Buy agent for your region of the UK. This allows you to complete your Affordable Home Ownership Application. If your application is approved, you can use the same website to view properties that landlords are willing to sell through shared ownership.
If you see a property that interests you, you can contact the landlord directly to start negotiations. Once you're both ready to move forward, the landlord connects you with a mortgage adviser. You'll need to pay a reservation fee to the landlord during this time; the fee cannot exceed £500. In return for the money, the landlord gives you a fixed amount of time to secure the home, during which time they won't accept offers from anyone else.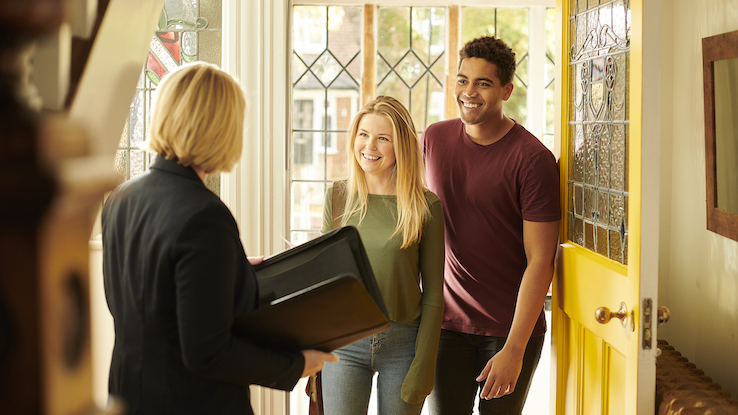 When you're ready to buy your share of the property — and assuming that you finance using a mortgage — you'll be responsible for paying your monthly mortgage and for paying monthly rent to the landlord. You'll sign mortgage documents with your lender, and you'll sign a lease with the landlord. To process the sale of the share of the property you'll own, you and the landlord need a solicitor to handle all the conveyance documents.
How to Sell Shared Ownership Properties
Once you're living in a shared ownership property, you have the right to sell your share, but there are a few stipulations. While your landlord still owns shares of the property, you need to let the landlord know you want to move. There's a nomination period (the lease determines the length) during which the landlord has the opportunity to buy your share from you or find another buyer.
If the landlord doesn't find a buyer during the nomination period, you have the right to sell your share of the property on the open market. Whether you or the landlord sell the home, there are limits on the purchase price. You'll need to get a property valuation from a surveyor with an active registration with the Royal Institution of Chartered Surveyors, and it'll be your responsibility to pay for it. Taking the current market into consideration, you can profit from the resale of shared ownership property, but you cannot sell your share for more than market value.
What Are the Eligibility Requirements for Resale Shared Ownership Properties?
Resale shared ownership properties are for people who are unable to afford to buy a home on their own. There are eligibility requirements to meet that are based on both your income and living situation. For most people in the UK, the income standard is to have an annual household income of no more than £80,000, but there are variances from this rule for areas where the cost of living is considerably higher.
The housing association, council or other organization that you're applying with will also have standards to determine whether you can afford a deposit for a home loan and the monthly mortgage payments on your own. This is usually done by calculating the percentage of your monthly income your predicted mortgage would consume.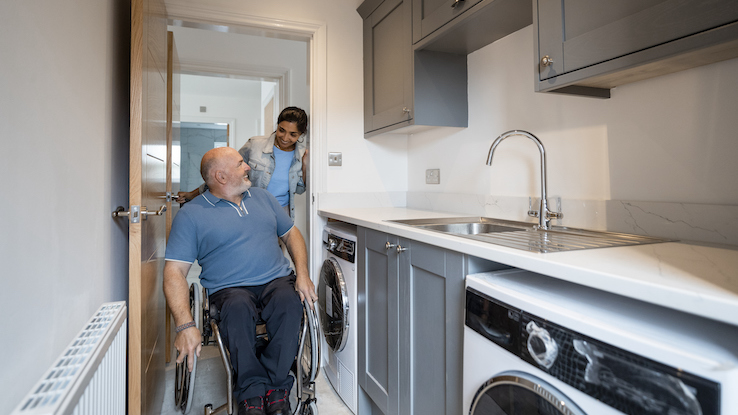 Most first-time homebuyers qualify for shared ownership properties. You can also qualify if you're already a homeowner, you're under an existing shared ownership scheme or you're having difficulty moving because you're unable to afford current market prices. If you're a homeowner, you'll need to sell your home before buying a new one through shared ownership. You may also qualify if you need to find a home due to a drastic change in your living situation, such as a divorce or fleeing an abusive partner.
There are also unique considerations for older adults and people with disabilities. The HOLD scheme helps people living with disabilities get access to shared ownership properties that can accommodate their physical needs, even if the properties weren't originally available for sale through shared ownership. Additionally, through the OPSO scheme, anyone over age 55 who buys at least 75% of a shared ownership property isn't responsible for paying rent to the other owners.
These are some of the most basic eligibility requirements. Be sure to check the standards of the local organization you want to find a resale shared ownership property through; there may be additional standards to meet. With rising housing costs around the globe, resale shared ownership properties are one method of making homeownership a reality.