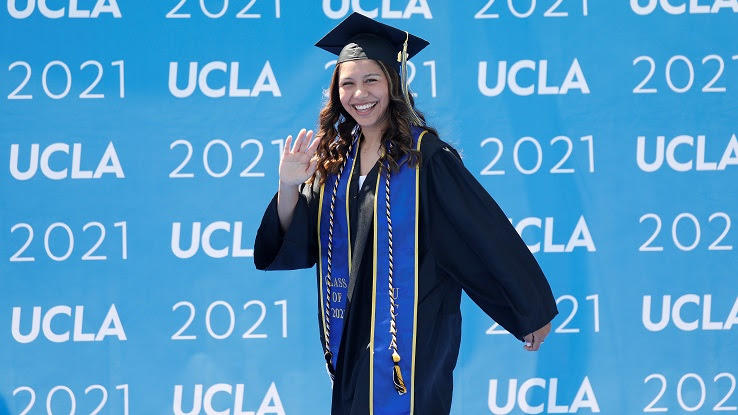 Nearly 20% of all college-enrolled students in the United States identify as Hispanic or Latinx, and the enrollment rates for these students in post-secondary education have never been higher. Although college costs can serve as a barrier for students who want to attend college and obtain degrees, Hispanic and Latinx students can access a wide variety of scholarship and grant programs that help lower the costs of higher education.
Whether you're heading to college right out of high school or you're returning as an adult, scholarship and grant options are accessible and can help ease the financial cost of your journey toward your educational goals. To get started, review this collection of awards, scholarships and grants that can help support Hispanic women in affording the tuition and fees of their university studies.
A Great Federal Grant Option to Help With Tuition Costs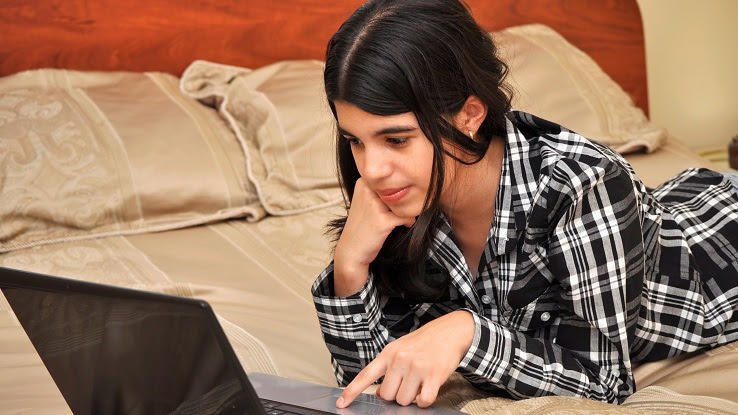 Any students with financial needs may be eligible to receive a Pell Grant from the federal government. These are a great choice for Hispanic high school students who are entering college, along with returning or new adult students. That's because anyone of any age is eligible as long as they're an undergraduate student who hasn't earned a bachelor's, graduate or professional degree before and they can demonstrate financial need. To apply, fill out the FAFSA federal aid application when you start filling out any other financial aid applications.
Scholarships and Grants From Organizations to Suit a Wide Variety of Needs
Many funding opportunities for Hispanic students are available through nationwide organizations and foundations. The institutions below offer scholarships and grants, many of which you may be eligible for based on your educational goals and a number of other factors.
Congressional Hispanic Caucus Institute, Inc.
The Congressional Hispanic Caucus Institute was formed to increase the graduation rate amongst Hispanic and Latinx students in post-secondary education. The nonprofit organization was formed in 1978 and created the CHCI Scholarship Program to disburse funds to Hispanic and Latinx students in need. CHCI disburses approximately $300,000 yearly to eligible students. Applicants must demonstrate a history of public community involvement in order to apply, but there aren't any academic requirements or GPA restrictions.
Chicana/Latina Foundation
This organization offers numerous scholarships to Chicana and Latina women attending post-secondary institutions. Various groups and individuals sponsor the foundation's scholarships, all of which have their own unique eligibility requirements. The Abuelitos Villa-Miramontes Scholarship and Maria G. Torres Scholarship are awarded to grad students interested in the field of public health; the Olga Talamante Scholarship and the Sylvia Bracamonte Scholarship are intended for students studying social justice. Many of the foundation's other scholarships honor Latina/Chicana women who passed away after leaving lasting legacies in their communities. The rest of the awards (and their requirements) can be found on the Chicana/Latina Foundation's website.
Haz la U Program
This program was created as a collaboration between Colgate-Palmolive and the Hispanic Heritage Foundation to provide 100 scholarships worth $1,000 to Hispanic students each year. Applicants for this scholarship must have a minimum 3.0 GPA, be a high school senior, be of Hispanic or Latin descent and plan to attend a bachelor's degree program post-graduation.
NBCUniversal/LNESC Scholarship
This $5,000 scholarship is offered to Latinx students who have an interest in working within media (though there is no major requirement). Ten students with a minimum 3.0 GPA (or a 2.75 GPA and two years of work experience) are awarded this scholarship each year. This scholarship was formed to help more Latinx students work in entertainment and media production fields.
Association of Cuban-American Engineers Scholarship Foundation (ACAESF)
ACAESF's scholarships fall between $500 and $2,500 and are awarded to students of Hispanic and/or Cuban heritage. Students can renew this scholarship for up to three years, making it a stellar award for multi-year university study. Students must have a minimum 3.0 GPA and have completed a minimum of 30 credits at an ABET-accredited college or university before they can apply. The application requirements are available here.
Hispanic Scholarship Fund
Each year, the Hispanic Scholarship Fund accepts approximately 10,000 students from its applicant pool to join its scholar program. In addition to having invaluable resources at their fingertips (such as career training and mentorships), students can apply for scholarships from the organization. Applicants must have a 3.0 (high school students) or a 2.75 (college/graduate students) GPA, be of Hispanic descent, submit a FAFSA, and be enrolled in a four-year university or accredited grad school.
Geographic Scholarships and Grants Based on Living Areas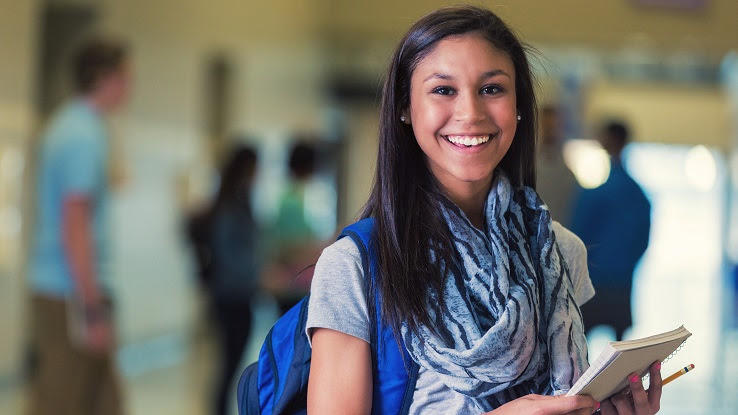 Depending on where you live, you may have access to location-based scholarships and grant programs. Even if the options below aren't available to you, it's worth checking with your state's department of education to learn about location-based funding you can access.
José Martí Scholarship Challenge Grant Fund
The José Martí Scholarship Challenge Grant Fund has given out approximately 700 scholarships to Hispanic students since its inception. Hispanic students who live in Florida are eligible to apply for this scholarship. If you have a 3.0 or higher GPA and demonstrate a financial need of $2,000 or more, you're also eligible to apply for this funding.
Latinos in Technology Scholarship
This scholarship from the Hispanic Foundation of Silicon Valley is open to students who graduated from any qualifying Northern California school district. The organization awards up to 100 scholarships worth up to $30,000. Undergraduate students entering their junior or senior year are eligible, as are community college students who are transferring to larger universities. You must be studying in a STEM field to receive this award, and you'll also need to have a 3.0 or higher GPA.
ALCOA Fund Scholarship
This scholarship is awarded to African American and Hispanic/Latinx students who graduated from the Cleveland Metropolitan School District or attended any Catholic school within Cleveland. Applicants must demonstrate financial need and have a minimum GPA of 2.75. Scholarship recipients may be awarded between $2,000 and $5,000 to use towards tuition, fees and school-related costs.
Hispanic Association of Colleges and Universities Scholarships
Students attending any HACU-member college or university are eligible to receive scholarship awards from the Hispanic Association of Colleges and Universities. This organization includes several scholarships with their own individual requirements, such as the Denny's Hungry for Education Scholarship, the Cafe Bustelo El Cafe Del Futuro Scholarship, the United Talent Agency Scholarship, the Oracle Scholarship and the Interfaith Youth Core Scholarship. Awards range from $500 to $5,000. Some (but not all) scholarships have GPA and financial need requirements.
Awards Tailored for Returning Adult Learners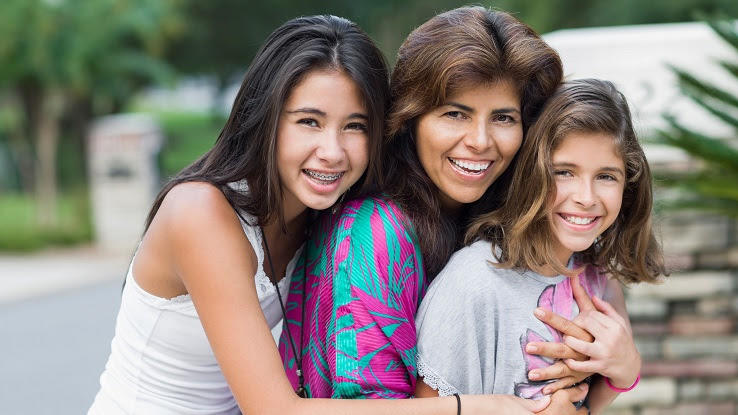 Are you thinking about returning to college — or getting started even though you might not be in the typical college-student age range? You can access funding opportunities specifically designed for your needs.
The Hispanic College Fund
This organization provides grants to Hispanic single parents who are returning to school at any U.S. accredited institution. Single mothers who identify as Hispanic, Latina and/or Chicana may be eligible for this award. The grant ranges from $500 to $1,500 and is awarded to students who demonstrate strong financial need and maintain a 3.0 GPA. Applicants must provide a recommendation letter along with their application.
Jeanette Rankin Scholarship Fund
This scholarship fund provides $2,000 scholarships (renewable for up to five years) to adult women who demonstrate financial need. Applicants must be 35 years or older, be attending a not-for-profit university and have an income level below what's specified on the scholarship website.