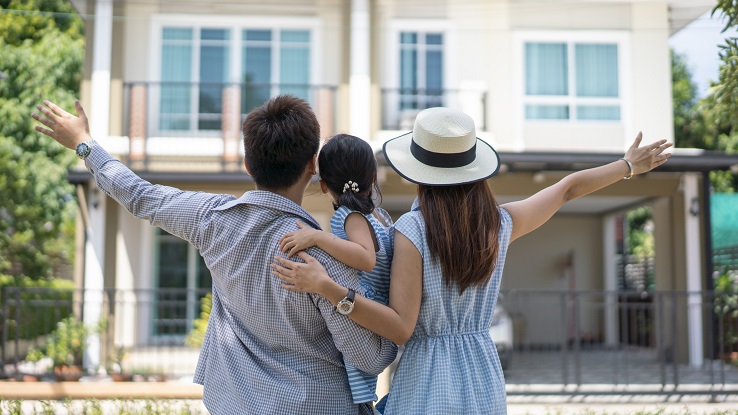 In certain cities, homeowners have a new option for selling their properties: iBuying. Instead of putting up a for-sale sign, holding open houses and negotiating with potential buyers, sellers can get a cash offer in as little as 24 hours.
That's right: a real digital disruptor in the real estate industry, iBuyers are companies that offer instant cash offers. While this trend provides sellers with a faster, more modern approach to selling their homes, there are certainly some pros and cons. With that in mind, let's dive into everything you need to know about iBuying.
What Is an iBuyer?
iBuyer is short-hand for the term "instant buyer" — that is, companies that make instant cash offers to purchase homes from sellers. These businesses rely on sophisticated artificial intelligence (A.I.) that decides on the value of the home based on a wide selection of data points.
Most iBuyers charge some sort of percentage-based service or transaction fee, but that fee is worth it for some sellers. After all, they can accept the instant cash offer and set a moving date ASAP, all while knowing instantly what their net profit will be from the sale of their home. Once the seller moves, the company either resells or holds the property.
There are quite a few big-name iBuyers out there today, all of which follow a variety of business models. For example, some traditional real-estate firms have become iBuyers; they purchase homes directly from the seller instead of listing the home for sale on the open market, thus cutting out some of the traditional back-and-forth when it comes to negotiating between the individual buyer and seller. On the other hand, some iBuyers purchase homes to hold for investment purposes.
Other iBuyers — like OpenDoor, Offerpad and Knock — offer a full-service model that allows customers to buy, sell, or even trade-in homes. Homeward, another big-name in the iBuying space, offers an even more customized business model. The company allows a seller to offload their existing home and purchase a new one at the same time. Homeward actually buys both houses at once; the seller then leases their new home from the company while Homeward sells the house the seller is leaving. The idea is, it streamlines the moving process, which, traditionally, hinges on timing.
Even Zillow attempted to get in on the trend — but the popular real-estate marketplace couldn't quite make the practice work.
What Are the Pros and Cons of iBuying?
Pros of iBuying
For a seller, the most obvious advantages of iBuying are convenience and certainty. Sellers who work with iBuyers don't have to make their homes available for showings or open houses. Instead, their homes are generally purchased sight unseen.
In a traditional real estate transaction, accepting an offer is the easiest part. Then, there's a due diligence period during which the buyer can effectively back out of the purchase. Moreover, as the closing nears, buyers might discover problems with the house and ask the seller to make repairs and/or cover the closing costs. Not to mention, problems with the buyer's loan can further complicate the process.
All of these variables mean that both the closing date and the amount of money the seller will earn are uncertain. On the other hand, a seller who works with an iBuyer knows exactly how much they'll earn and on what date the house will sell.
Cons of iBuying
While iBuyers offer much in terms of certainty and convenience, they don't always offer sellers the best price. Although instant offers are created by intelligent systems, there's no guarantee that an offer from an iBuyer represents the fair market value for a home.
Sometimes, there's also a financial gain to be had from listing a home on the open market; the simple principle of supply and demand can inflate the sales price beyond the actual value of your home. This can lead to bidding wars — and, for the seller, offers that are well over the asking price. With an iBuyer, that's not an option. Not to mention, you're not exactly skipping out on the costs associated with a real estate agent since there are fees attached to iBuying, too.
Another drawback of iBuying? iBuyers only buy and sell homes in specific locations — usually large cities with thriving real estate markets. Sellers outside of these markets might not be able to work with an iBuyer at all. Of course, if they're moving to one of these cities they could use an iBuyer for one side of their transaction. For example, Opendoor, one of the most prolific iBuyers out there, only offers their full services in 40 metropolitan areas in the U.S.
Perhaps the biggest con associated with iBuying is its potential impact on the market as a whole. Due to rising housing costs, a growing number of people are unable to afford so-called starter homes in major cities. Some argue that the rise in iBuying actually contributes to this issue.
Generally, iBuyers won't buy fixer-uppers; moreover, the instant offers they give sellers need to be pretty competitively priced. If you're a non-commercial buyer who purchases a home that an iBuying company needs to turn a profit on, you might end up paying more than you would in a traditional real-estate transaction. All of this said, critics of iBuying suggest that the practice directly contributes to the unprecedented rise in housing costs. 
What Does iBuying Mean for the Real Estate Industry?
A relatively new phenomenon, iBuying has yet to really reach non-metropolitan areas. However, real estate experts predict that iBuying will likely account for up to 15% of all real estate transactions in the near future.
For sellers, iBuying addresses some of the biggest pain points of the traditional real estate transaction. If you need to sell your existing property and move into a new home, you'll be able to do so more easily, in theory — and you won't need a temporary residence or to temporarily juggle two mortgages in the process.
In today's day and age, consumers like to have a choice in how they facilitate their transactions, and iBuyers provide an alternative to the traditional real estate agency listing path. This alternative, however, isn't large enough to create a huge disruption — yet.